We're in the middle of peak stone fruit season, a time when farmers markets are overflowing with a bounty of succulent apricots, cherries, peaches, and their hybrids (like pluots and apriums). From salads to sangrias and sweet treats, here are a few of our favorite ways to enjoy this fruit family — aside from eating them out of hand, of course.
— Additional reporting by Emily Bibb and Susannah Chen
Photos: Nicole Perry and Anna Monette Roberts
Grilled Brie With Cherry-Thyme Relish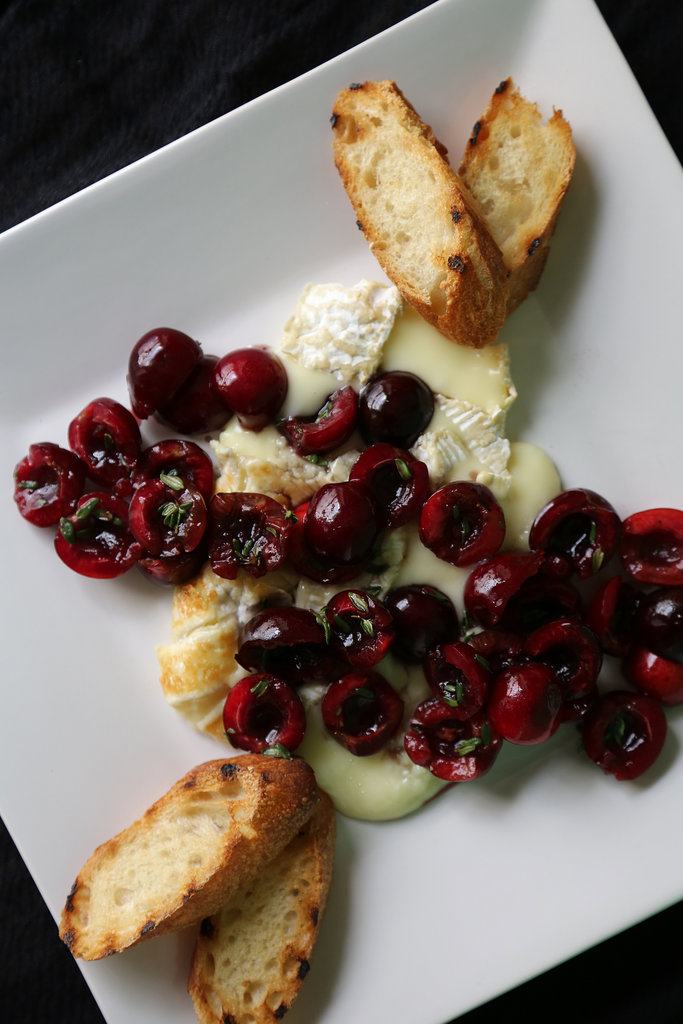 While throwing a wheel of brie into the oven creates a delightfully oozy appetizer, skip heating up your home with the oven's blistering heat, and instead get the brie good and gooey on the grill [1] before topping it with a juicy cherry-thyme relish.
Photo: Anna Monette Roberts
Peach Blueberry Cobbler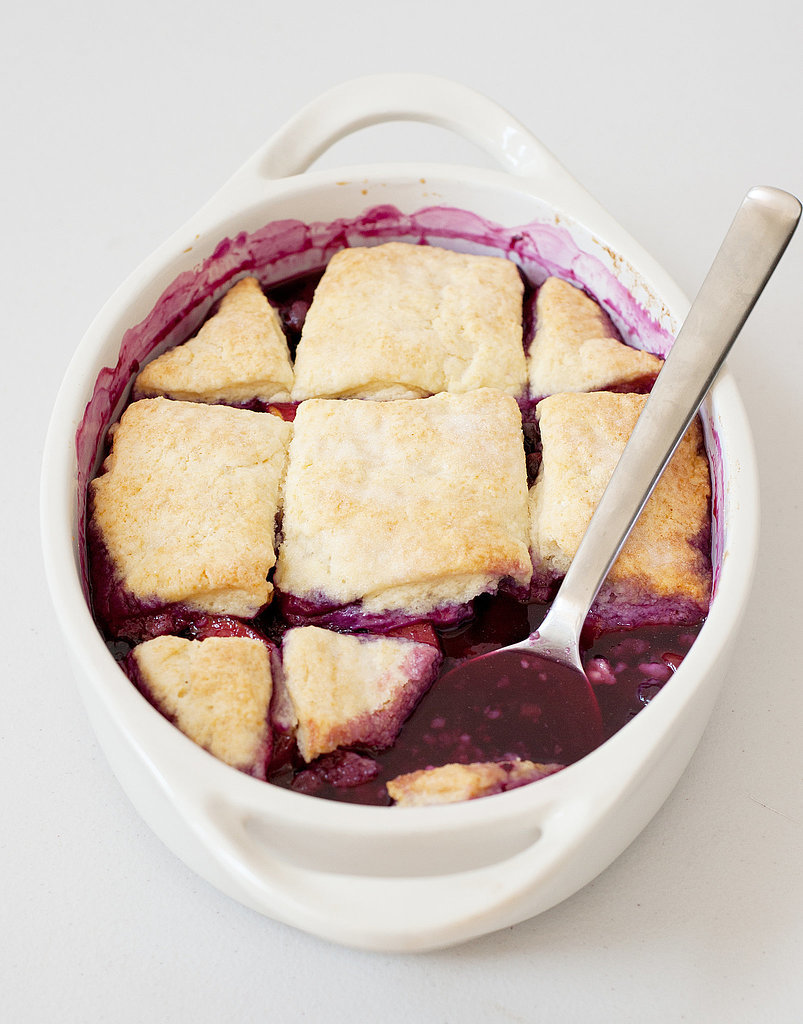 A hint of vanilla and plenty of fruit ensure that this peach blueberry cobbler [2] will be one of the most divine Summer desserts that you'll ever have.
Photo: Nicole Perry
Pluot Salad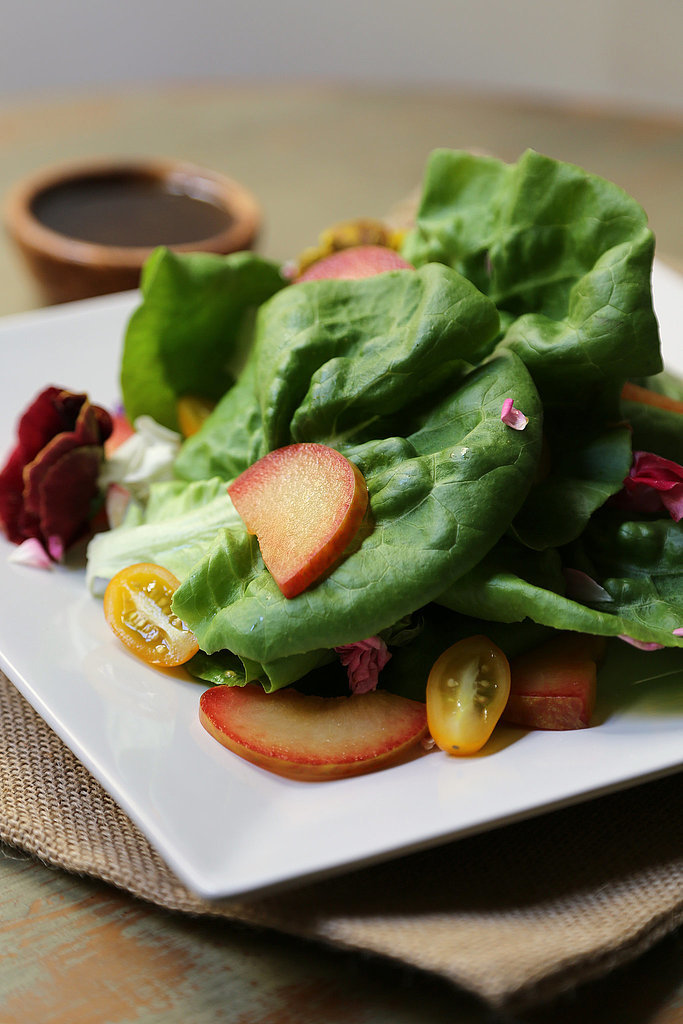 Combine sliced pluots — a plum-apricot hybrid — with edible flowers and butter lettuce for a juicy salad that screams Summer [3].
Photo: Anna Monette Roberts
Feta and Cherry Quinoa Salad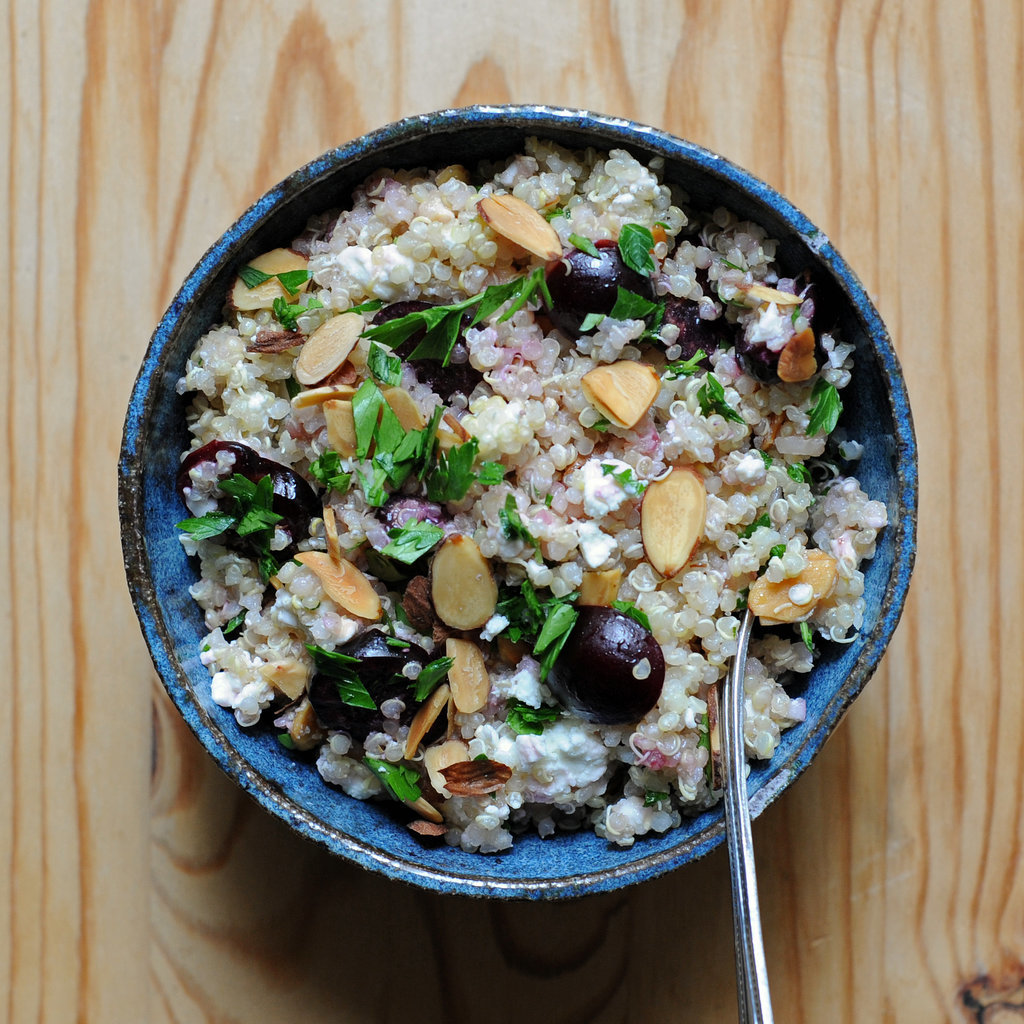 Make the most of cherry season with a cherry, quinoa, and feta salad [4] that's fast and easy to make and nearly as good as leftovers (a boon for brown bag lunches).
Photo: Nicole Perry
Strawberry-Peach Sangria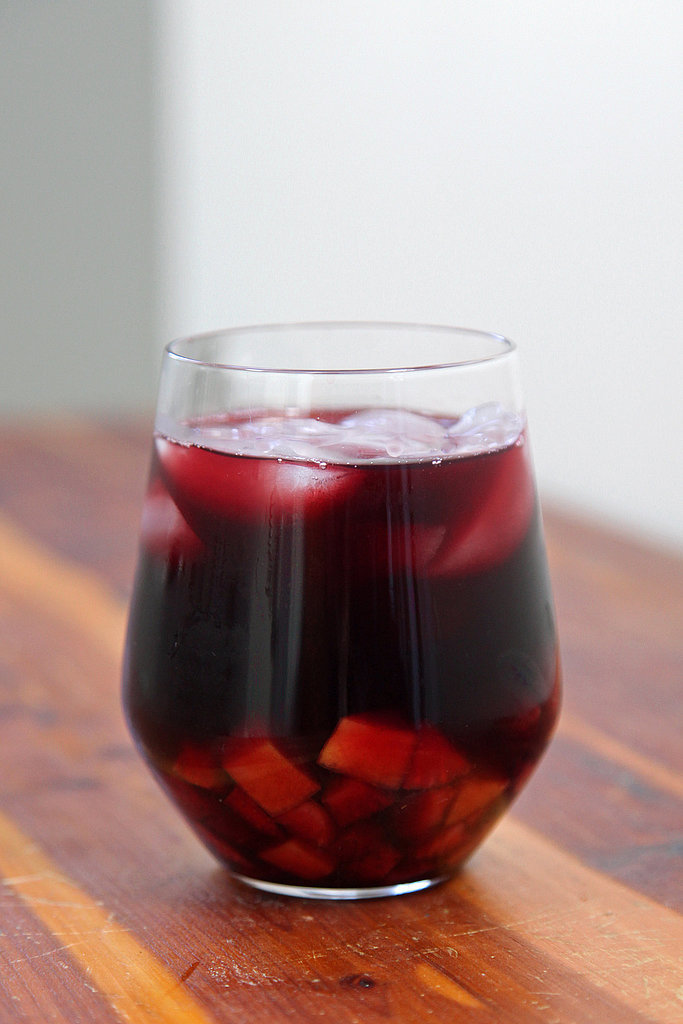 Sweet fruit, red wine, rum, and lemon juice combine for a strawberry and peach sangria [5] that'll have party guests clamoring for your recipe.
Photo: Nicole Perry
Tomato and Peach Salad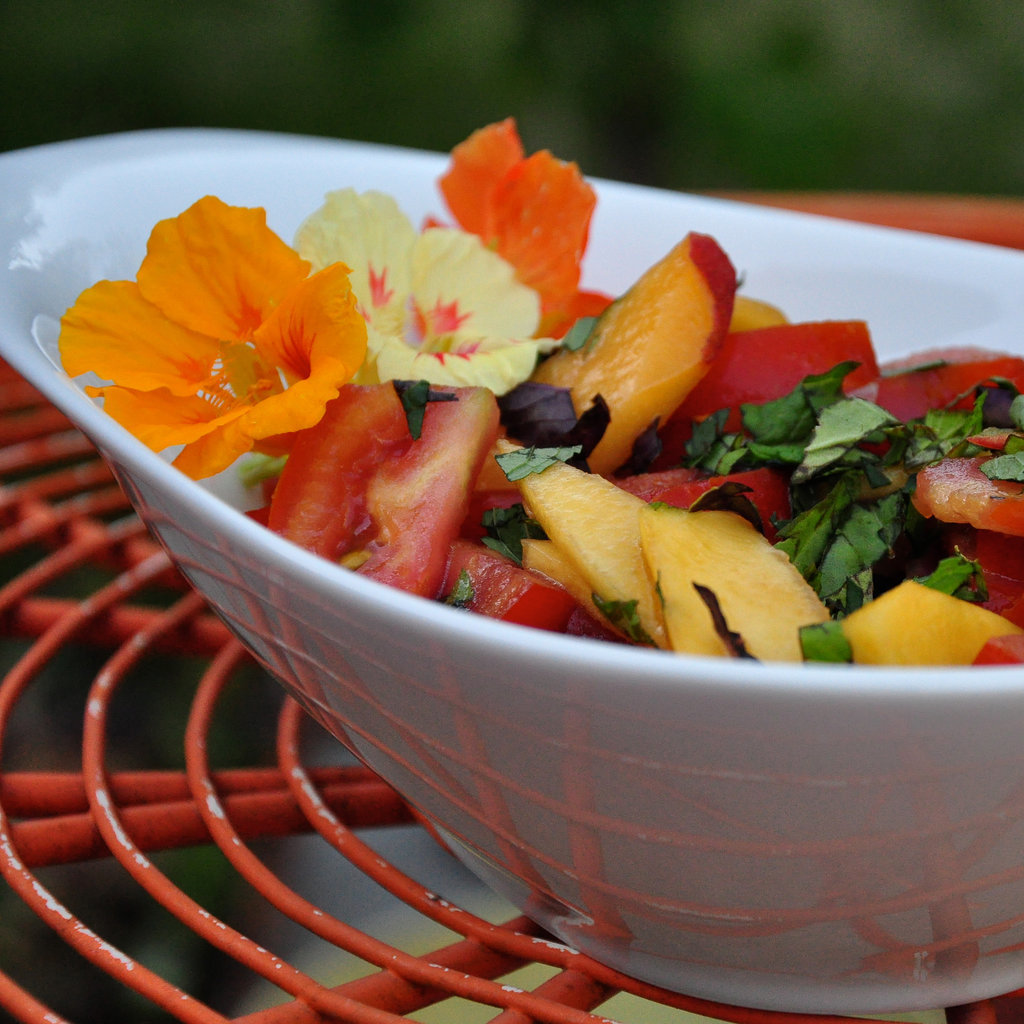 Liven up an average tomato salad [6] by adding sweet stone fruits like peaches to the mix.
Photo: Lauren Hendrickson
Blueberry Dutch Babies With Nectarines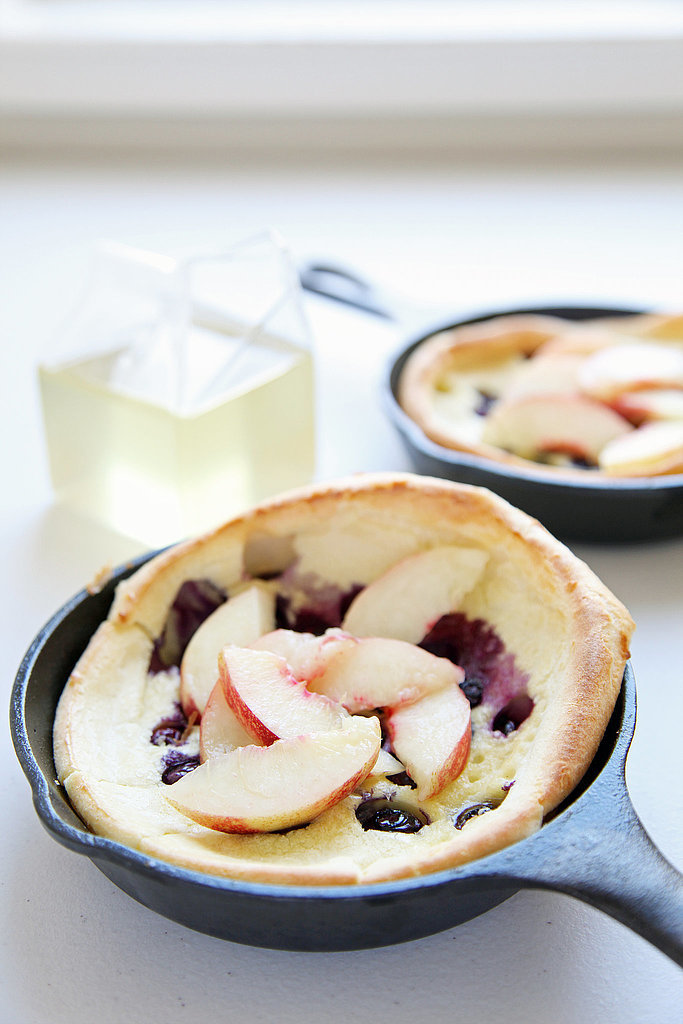 Top off blueberry dutch babies [7] — a cross between popovers and pancakes — with sliced stone fruit, like nectarines.
Photo: Nicole Perry
Summer Fruit Salad With Mint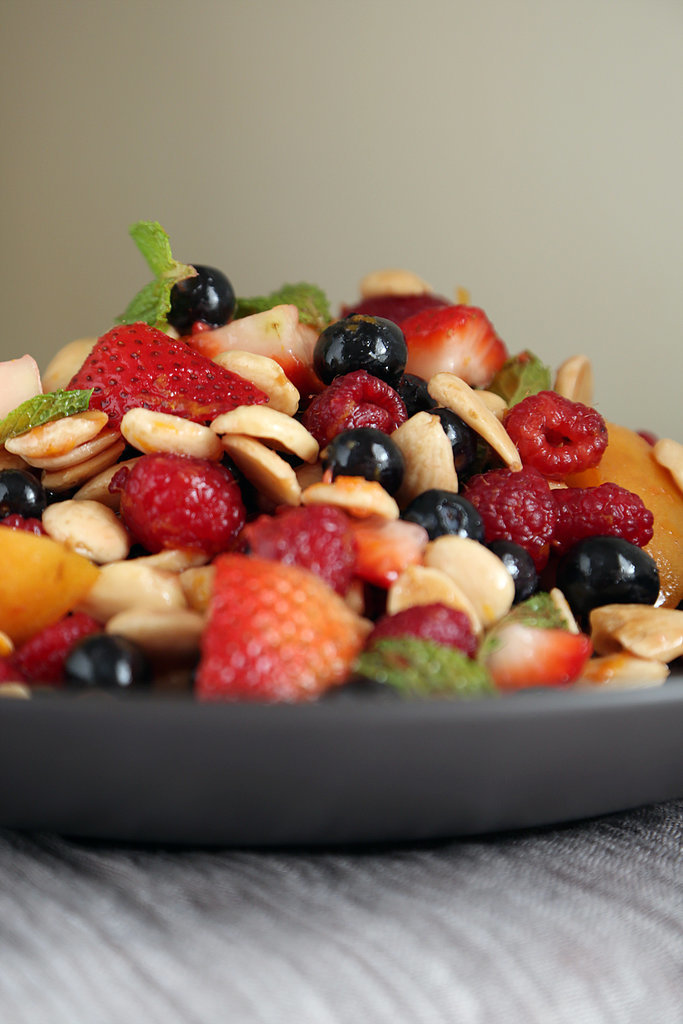 Apricots, berries, and mint come together to make a versatile fruit salad [8] that's equally at home at breakfast as it is at dessert.
Photo: Anna Monette Roberts
Grilled Peach Salad With Goat Cheese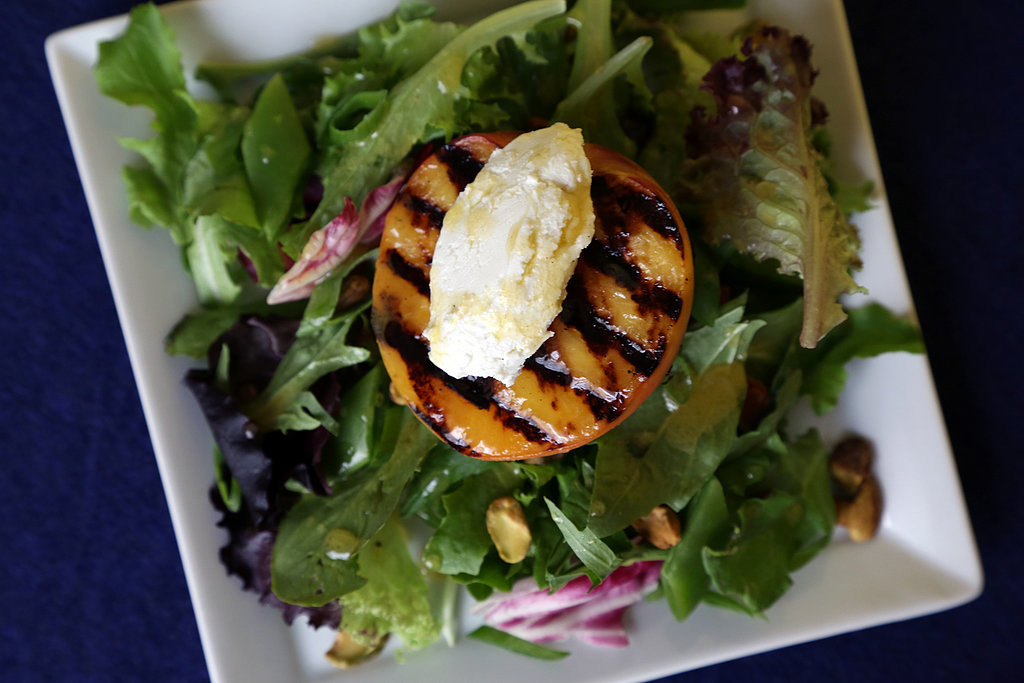 This hearty salad [9] has the right balance of creamy cheese and juicy fruit. It's extremely easy to make and pairs well with barbecued chicken or ribs.
Photo: Katie Sweeney
Ricotta and Cherry Focaccia Pizza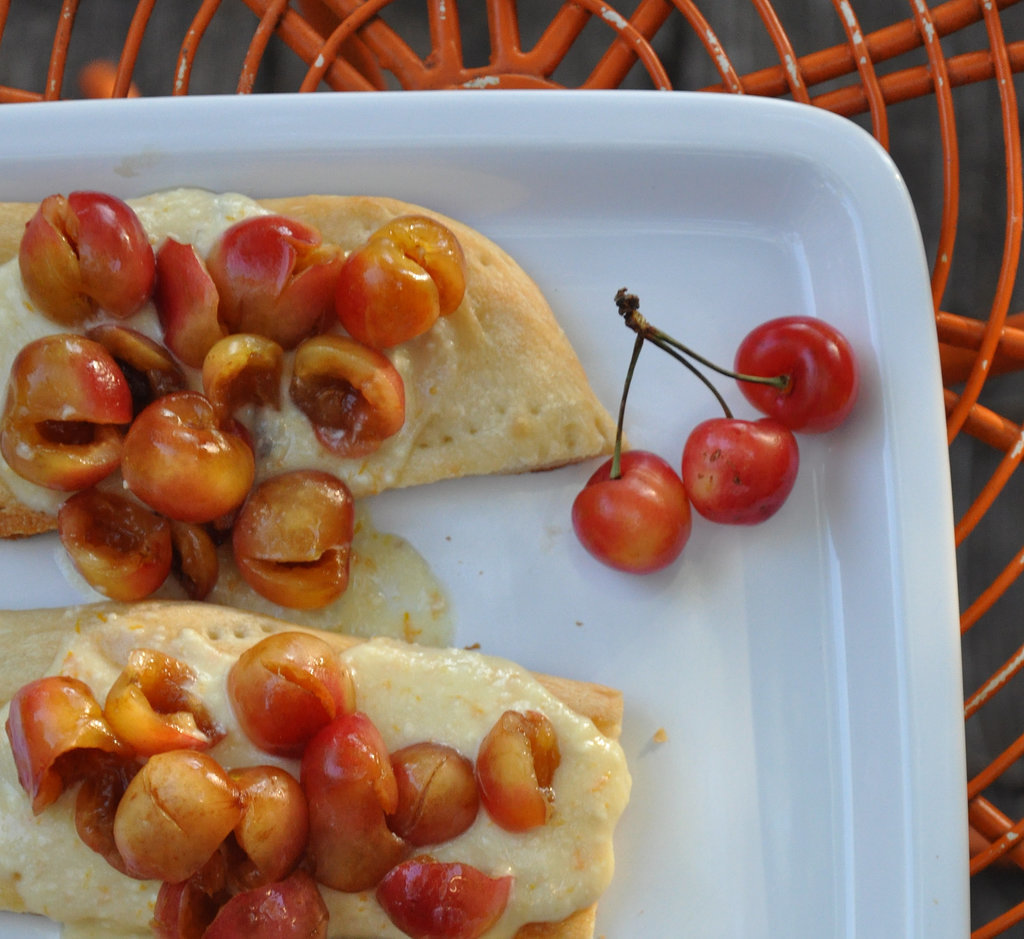 Rosemary-tinged Italian focaccia bread is the perfect vehicle for ricotta and Rainier cherries [10].
Photo: Lauren Hendrickson
Honey-Baked Nectarines With Vanilla Crème Fraiche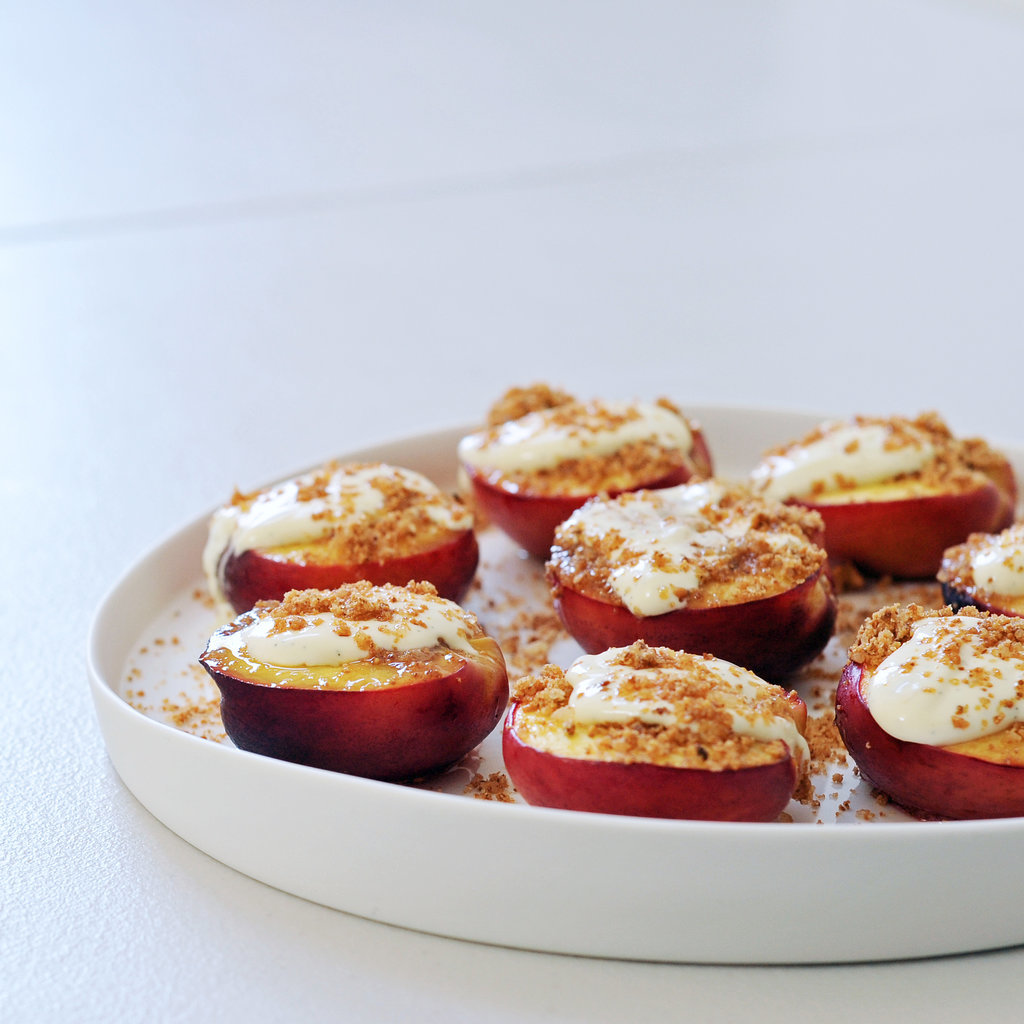 In this dessert, underripe nectarines transform from tough and overly toothsome [11] to sweet and succulent when halved, drizzled with honey, and baked in a hot oven until tender. A sprinkling of almond praline and vanilla crème fraiche makes them absolutely perfect.
Photo: Nicole Perry
White-Peach-Strawberry Sangria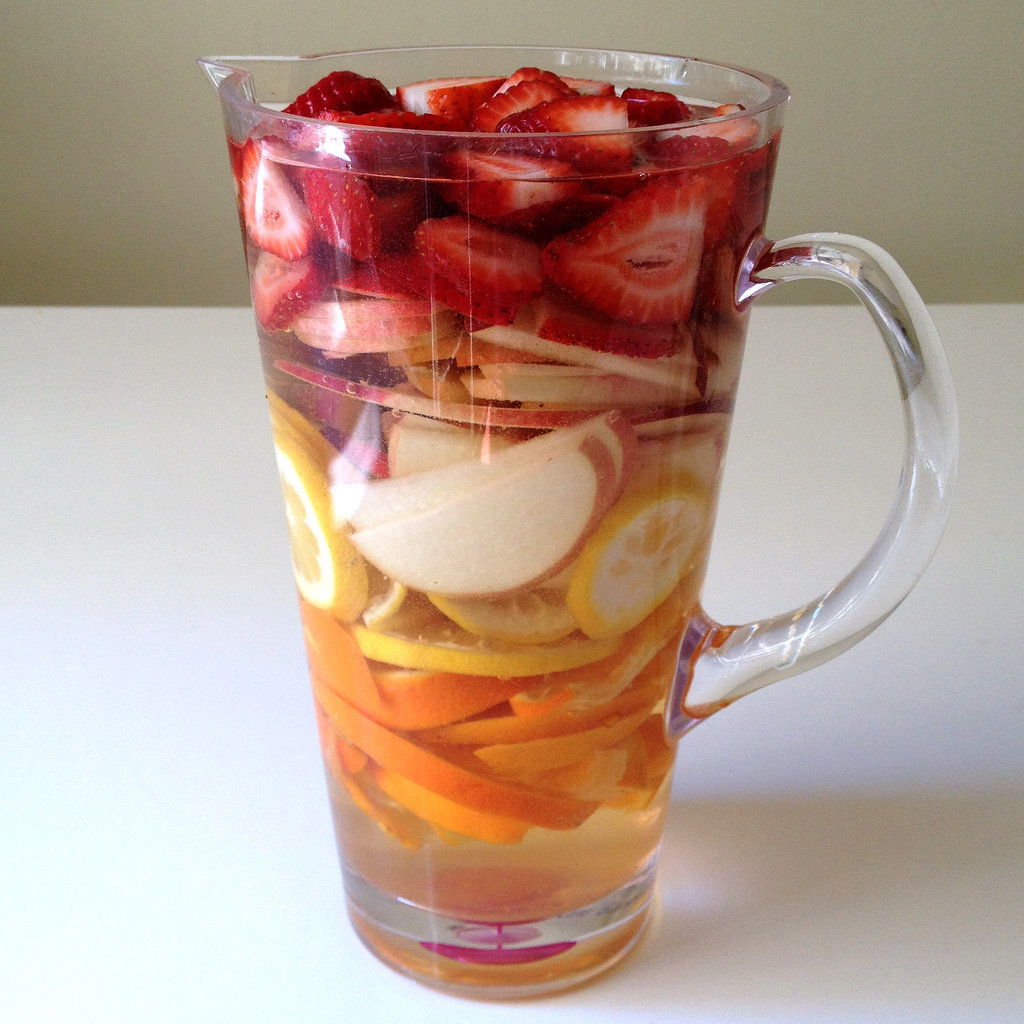 Take a break from the classic red-wine-based sangria and try a peach version [12]. Consider this your party go-to!
Photo: Anna Monette Roberts
Grilled Peach Salad With Grapefruit Vinaigrette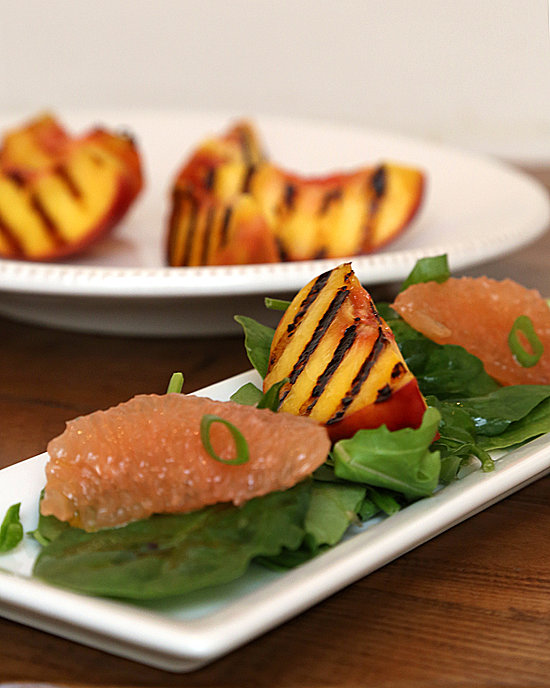 If you're grilling up burgers, throw a few peaches on the grill too. This tangy peach salad [13] features grapefruit segments and a grapefruit dressing that helps balance the sweetness of the stone fruit.
Photo: Anna Monette Roberts
Grilled Pound Cake With Cherries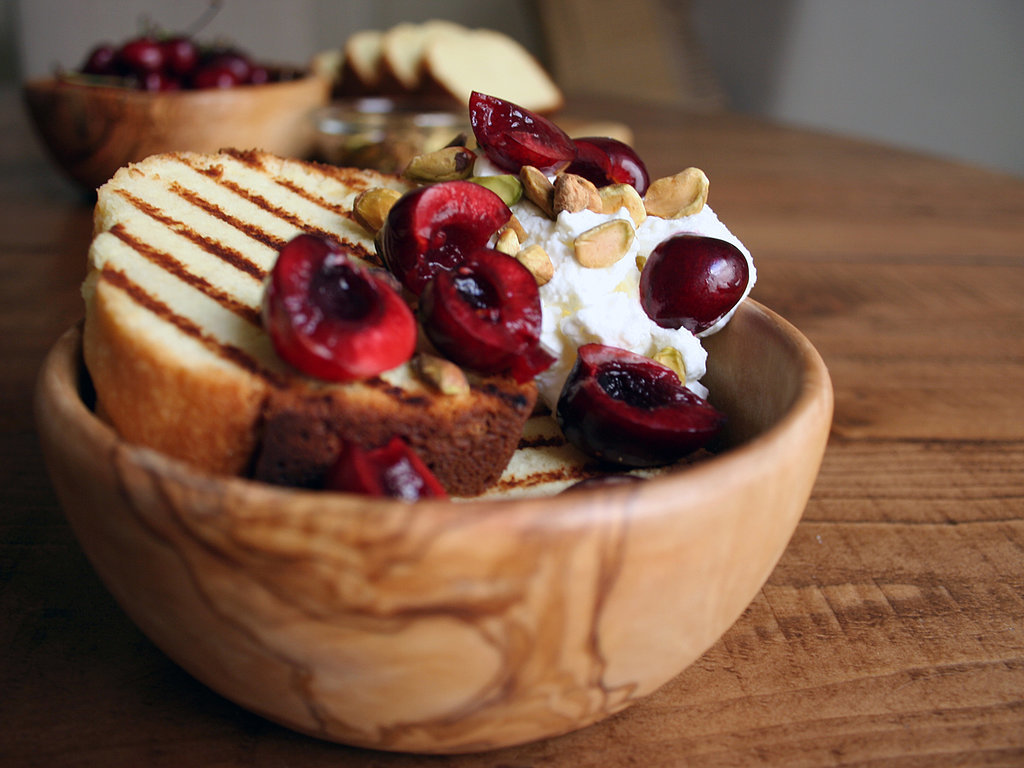 Gussy up pound cake by first grilling it [14] and then topping it with sweet cherries, pistachios, and rose whipped cream.
Photo: Anna Monette Roberts
Rockfish With Peach Salsa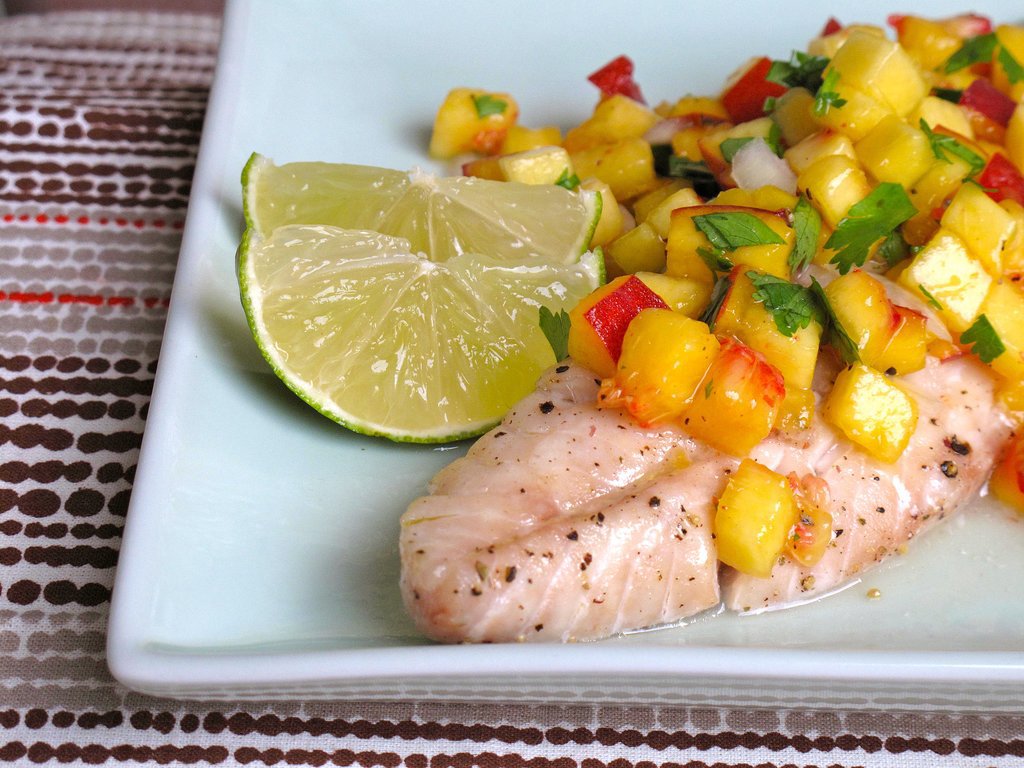 Buy a boatload of ripe peaches, eat most of them out of hand, and save a few to make peach salsa to use as a sweet-tart topping for flaky, meaty rockfish fillets [15].
Photo: Susannah Chen