Street Food Around the World
Match the Street Food to the Country Where It's Sold!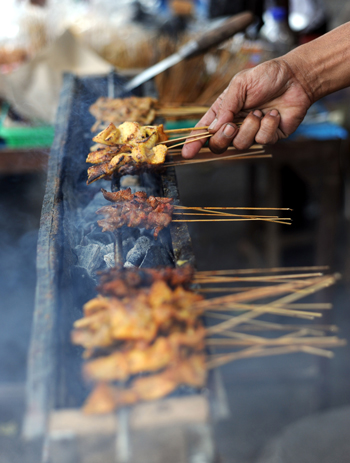 Since savoring some of the best street food in America over the weekend, it's been hard to shake evocative images of portable, ready-to-eat foods from my brain.

While food trucks and street carts are just starting to heat up stateside, peddling food on the streets has been a longtime phenomenon across the rest of the world.

From starfish to cheesy bread, check out what the globe's population is eating, and see if you can guess where they're eating it!