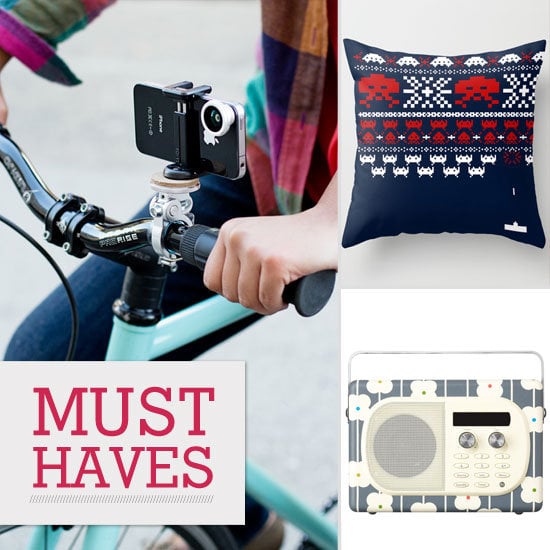 [1]
Geek is hoping for Hobbit-related gadgets under the tree [2]
Lil's loving kid-friendly kitchen finds [3]
Buzz is excited for Les Misérables and the season finale of Gossip Girl [4]
Très is reading wedding books and an Olympian's memoir [5]
Fab is shopping for stunning statement pieces for the holidays [6]
Fit's feeling cold-weather workout gear [7]
Bella's wrapping up the year with makeup palettes and spa-inspired candles [8]
Casa is craving holiday decor and cocktail-party essentials [9]
Yum's serving up peppermint treats and a hot new cookbook [10]
Savvy's suggesting ways to plan your expenses for the new year [11]
Love our list of must-have items? Be sure to sign up for the POPSUGAR Must Have box, delivered right to your door! Each month, subscribers will get a box full of fun, must-have products curated from our fashion, beauty, home, and fitness editors. Click here to learn more and to sign up for your Must Have box [12]!