It's a new month, which means a brand-new crop of our favorites in fashion, home, entertainment, and more! We've rounded up all of our must haves from across the Sugar Network in one place — click through to check them all out now.
Fab's feeling colorful statement sandals, breezy blouses, and perforated accessories [1].
Très is diving into laugh-out-loud memoirs [2] by Andy Cohen and Justin Halpern.
Fit's excited about sporty swimsuits, sweatproof makeup, and a water bottle that doubles as a wine pack [3].
For this month's tastiest treats and coolest kitchen gadgets [4], just head over to Yum.
Buzz is excited for the release of The Avengers [5] — not to mention the new season of The Bachelorette.
Lil is sweet on striped leg warmers, Bugaboo strollers, and Todd Oldham's latest collection for Target [6].
Casa is dishing on May's top vacation spots, as well as the perfect accessories for outdoor entertaining [7].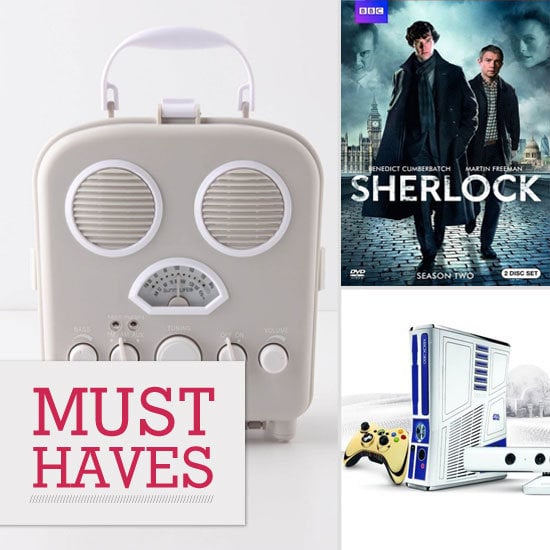 Geek is gearing up for Summer with essentials like a Star Wars Xbox console and a sleek beach radio [8].
Bella's blushing over skin-brightening cheek butters, pretty primers, and an ombré manicure kit [9].
Savvy's sharing nine great tips on how to brighten your May [10] (even if you're chained to your desk).