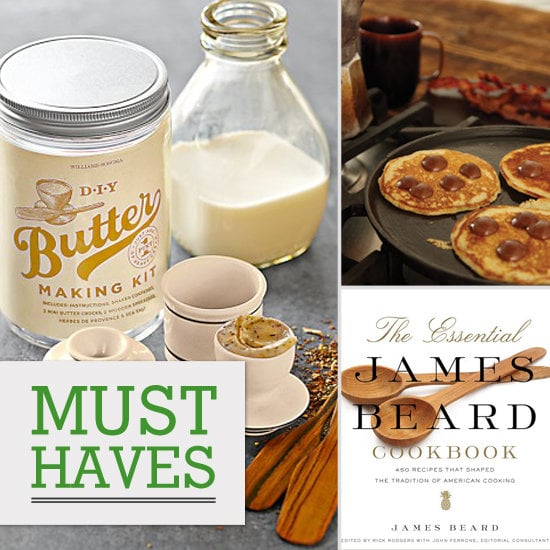 [1]
Yum's serving up bacon pancakes and herbed parmesan cheese snacks [2]
Bella's stocking up on Jo Malone, L'Occitane, and Dior products [3]
Tres' diving into Collateral, Fifty Shades of Chicken, and Grace [4]
Lil's loving Skylar Luna pajamas and wooden rockers [5]
Fab's found the best chunky sweaters and leather coats [6]
Casa's cooing over herb wreaths and chic paper place mats [7]
Buzz's amped about Lincoln, Hitchcock, and Skyfall [8]
Savvy's studying up on the proper way to say thanks in the workplace [9]
Fit's flipping for body rollers and luxurious workout wear [10]
Geek's giddy for Wii U and XBox Music Pass [11]
Pet's stuck on patriotic collars and tongue-in-cheek dog toys [12]
Love our list of must-have items? Be sure to sign up for the POPSUGAR Must Have box, delivered right to your door! Each month, subscribers will get a box full of fun, must-have products curated from our fashion, beauty, home, and fitness editors. Click here to learn more and sign up for your Must Have box [13]!