Wedding [1] season is in full swing, and we have everything you need when it comes to dresses, decor, bridal beauty, and more. Whether you're a bridesmaid in need of the best tips, seeking savvy spending advice, or in the mood to check out the most memorable TV and movie weddings, look no further.
Click through now to see our ever-expanding 2012 wedding [2] season coverage.
Not a cake person? Yum's sharing tasty wedding cake alternatives for your big day [3].
Sometimes you have to watch out for the bride! Bella's sharing six horror stories of bridesmaids gone wild [4].
Casa rounded up 25 must haves for a rustic farm wedding [5].
Très spoke with celebrity wedding [6] planner Mindy Weiss about ways to add some personality to your big day [7].
Help your groom feel just as ready to cross the threshold with Bella's grooming tips for the guy in your life [8].
Fab has rounded up 10 perfect dresses for the day after [9] you say "I do".
Head over to Bella to find out how to create the perfect vintage wedding updo [10] for your big day.
Even though you've found your soul mate and said "I do," it's no reason to let yourself go. Fit has tips to help you keep the pounds off after your wedding [11], and live fit and healthy ever after.
Will your little one be walking down the aisle in a wedding [12]? Savvy has some tips and details to guide you through the experience.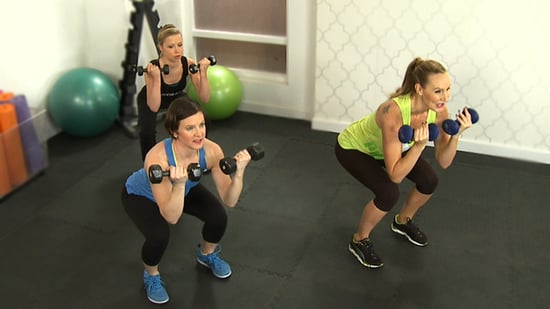 Heidi Klum [13]'s trainer showed us a 10-minute bridal body workout [14] for your big day — it's all on Fit.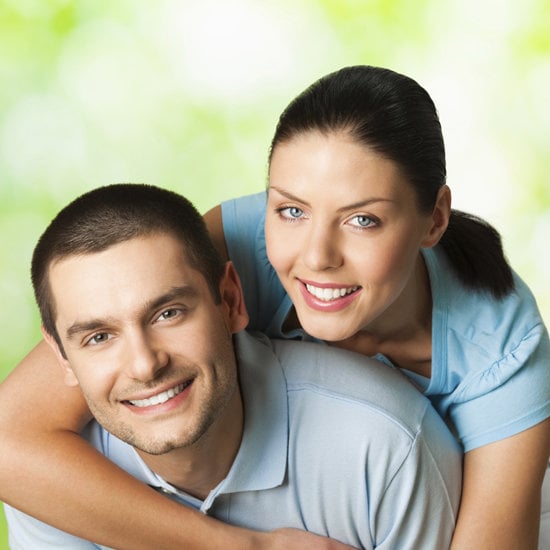 Head to Savvy to find out six different ways to change your name after getting married [15].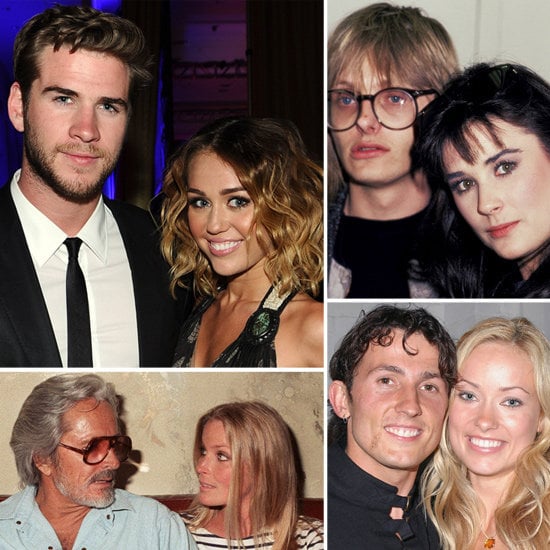 In honor of 19-year old Miley Cyrus [16]'s recent engagement, Très took a look back at more celebrities who got married as teenagers [17].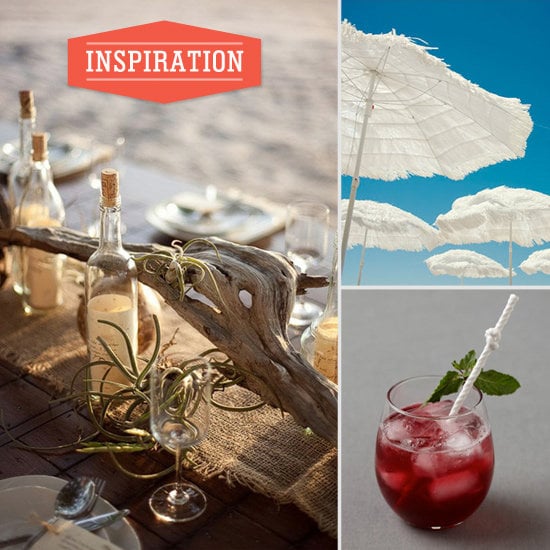 Getting married on the beach [18]? Whether you prefer a classic nautical or modern bohemian aesthetic, Casa has stunning decor to fit a range of seaside ceremonies.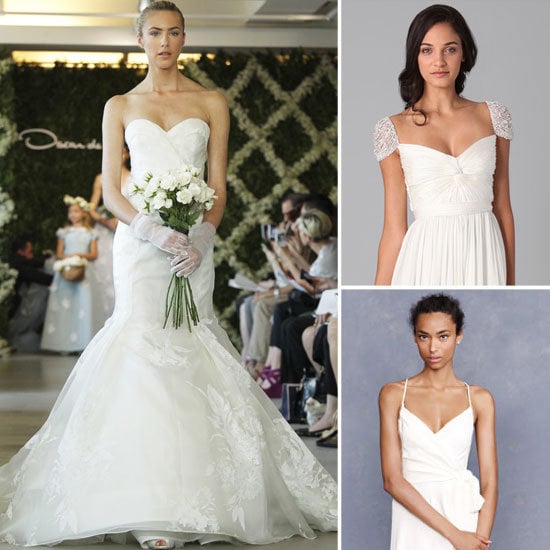 See the 20 chicest, dreamiest wedding dresses that are perfect for Summer nuptials [19] — curated by Fab editors themselves.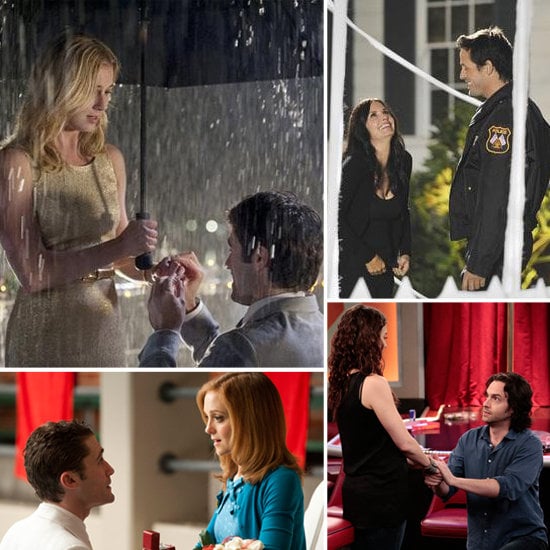 From the ultraromantic to the nontraditional, Buzz rounded up some sweet marriage proposals from the last year in TV [20].
Why get bling when you can get a house? Savvy rounded up six big-picture alternatives to buying an engagement ring [21].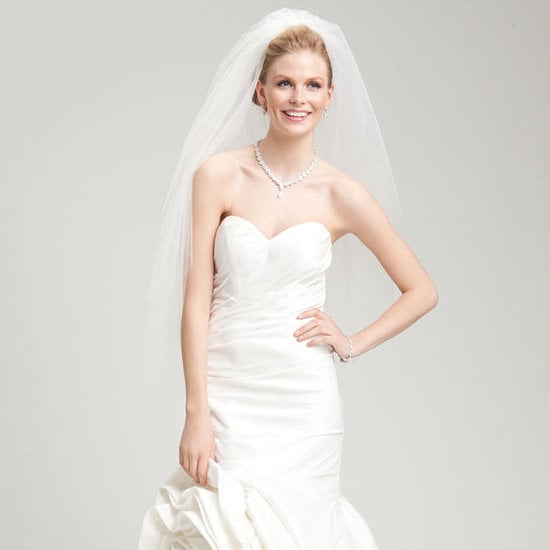 Fit is helping you wow on your wedding [22] day with strength-training workouts for any dress style [23].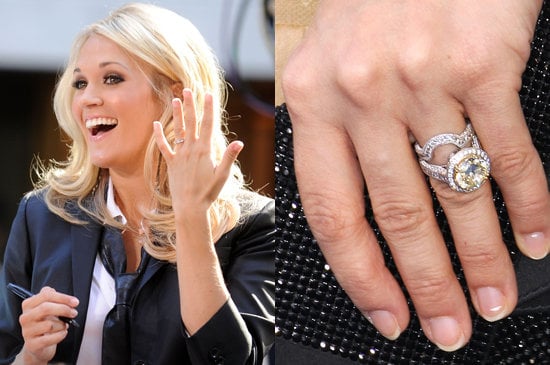 Before you get too caught up in showing off your bling like Carrie Underwood [24], make sure to protect your engagement ring with jewelry insurance [25] — just see Savvy's tips.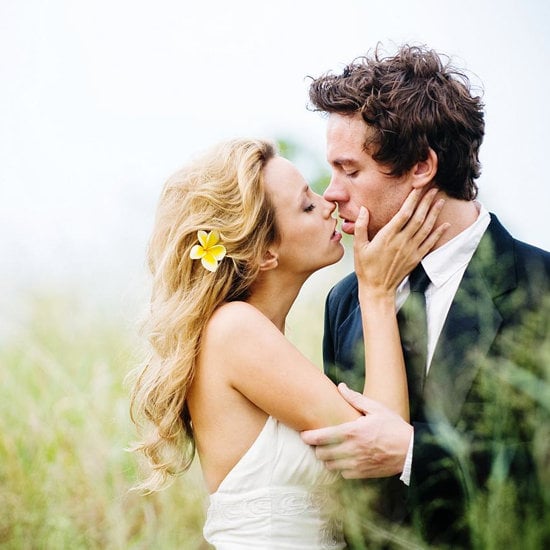 Bella's sharing foolproof tips on getting a smudge-free lipstick look on your big day [26].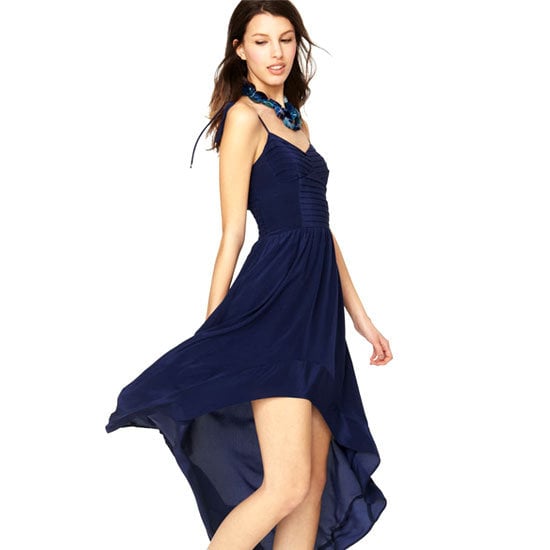 You're invited! Check out Fab's roundup of 30 gorgeous wedding guest dresses for every budget [27].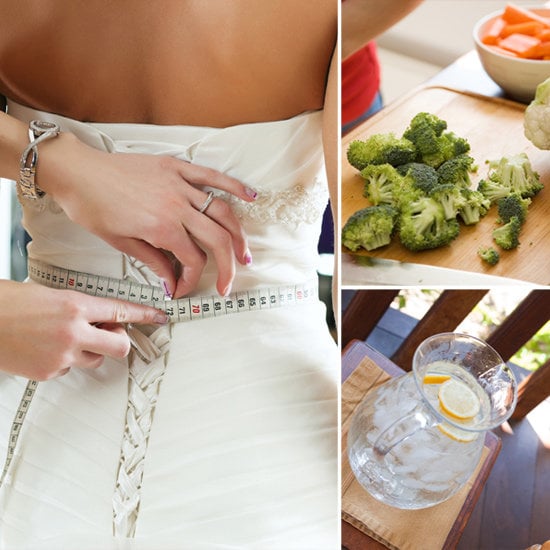 Before you shell out major bucks on a juice cleanse or put yourself on a deprivation diet, follow Fit's tips and tricks on detoxing naturally before the wedding [28].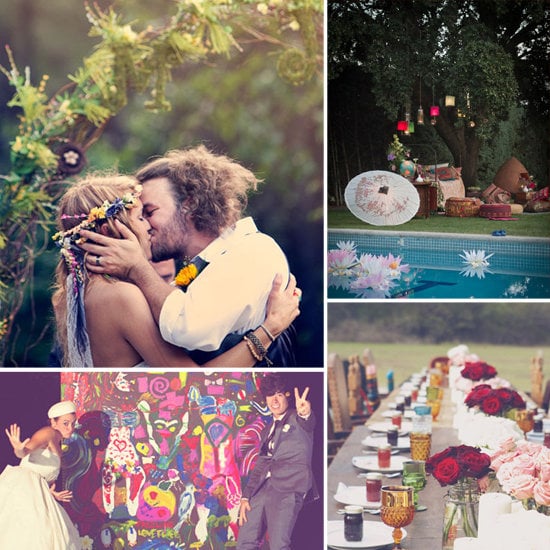 Casa is offering up dreamy bohemian inspiration for hippie-chic brides or grooms [29].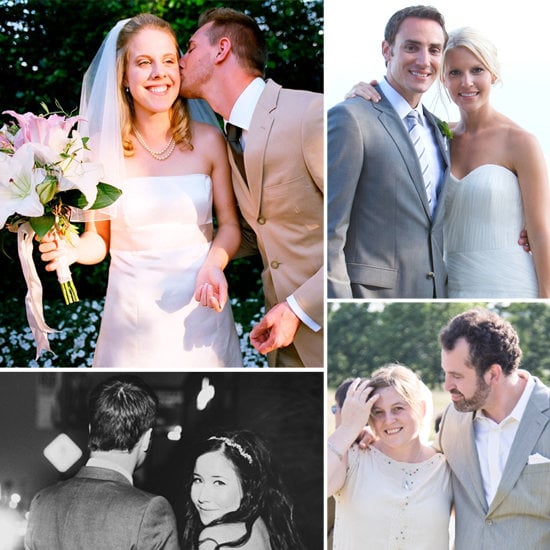 Our Sugar brides are sharing their words of advice for engaged ladies [30] on how to make both the planning process and the big day memorable and fun — check it out on Très.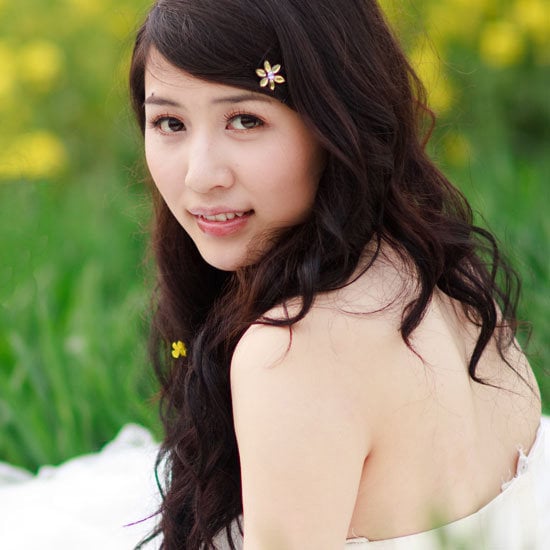 Tabatha Coffey talked to Bella about how to choose the perfect wedding hairstyle [31].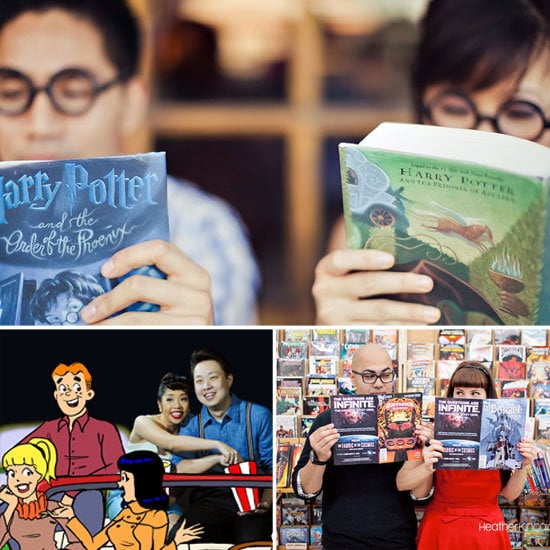 Geek's showing you how to embrace the quirky side of your personalities when planning your engagement photo session [32].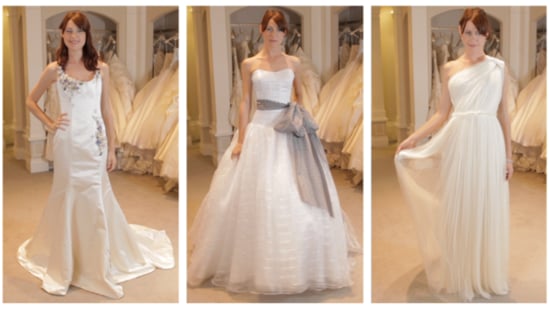 Fab's showing you three gorgeous gowns that are perfect for an outdoor or garden ceremony [33].
Big day, little bites! Lil has all the best wedding food ideas for the kids' table [34].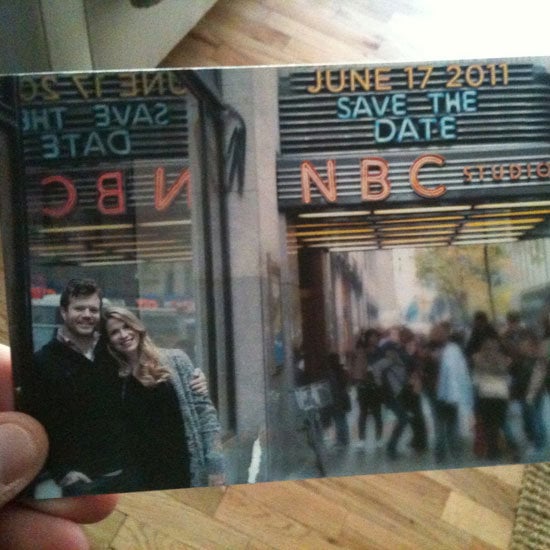 Geek shares five cool ways to print a memorable save-the-date card [35].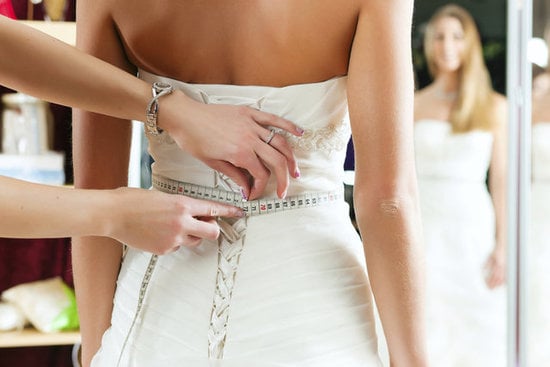 Don't be a bloated bride: Fit's telling you which foods to skip ahead of your big day [36].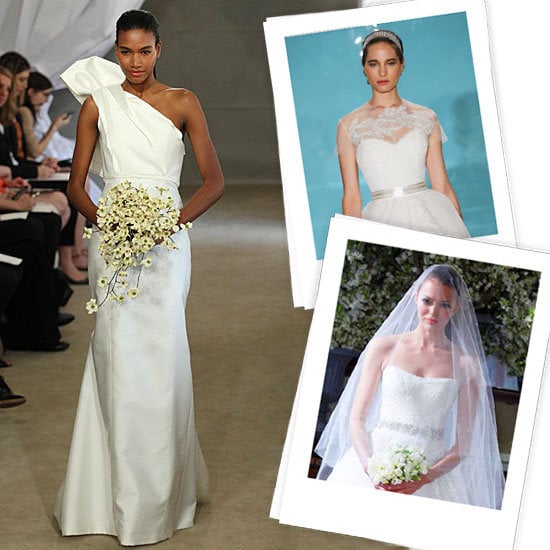 Fab rounded up all the gorgeous wedding gowns and pretty accessories [37] to make your big day more beautiful.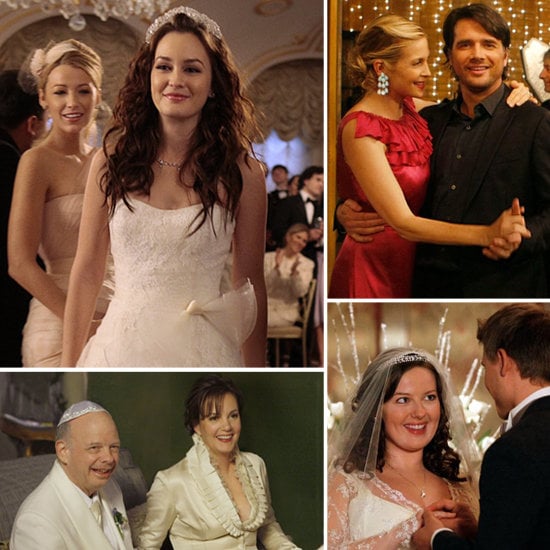 Revisit all the Gossip Girl wedding moments [38] on Buzz.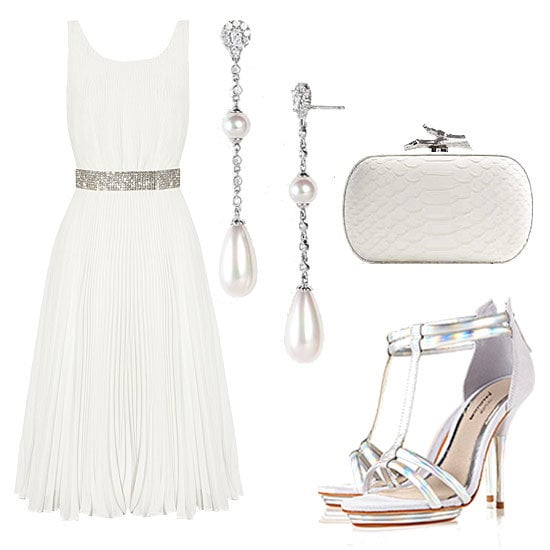 Head to Fab to see and shop 35 perfect bridal finds under $500 [39].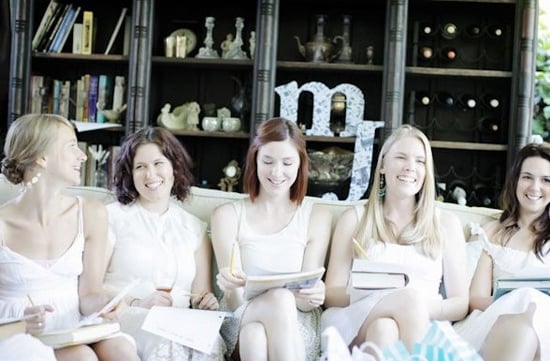 Yum shared their guide on everything party planning, from when you should throw an engagement party to who should host the bachelorette bash [40].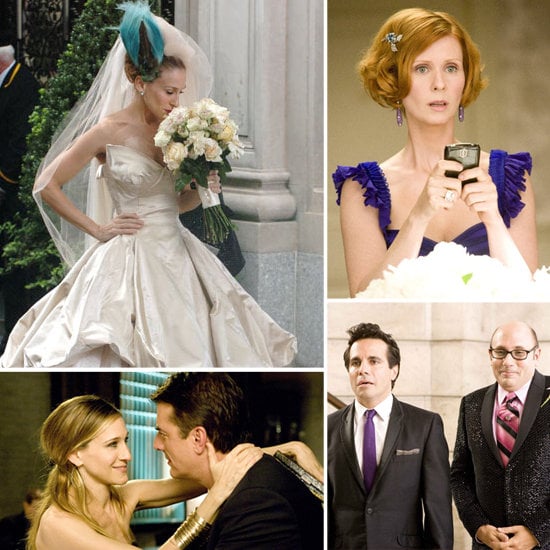 Buzz put together a movie wedding [41] album for Big and Carrie's big-screen nuptials [42].
Fab rounded up the prettiest dresses for your bridal party [43].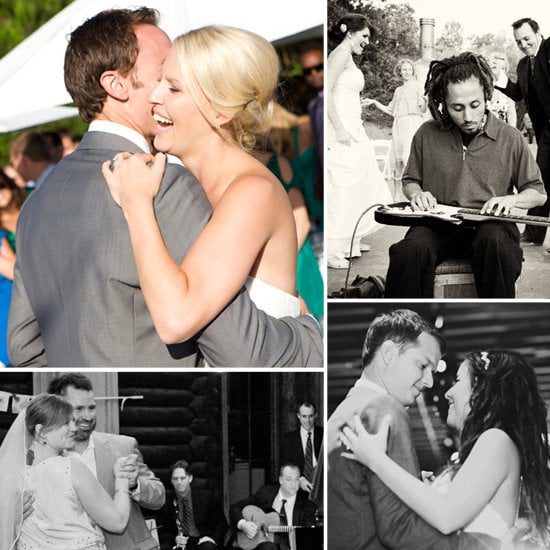 Head to Très to get the inside scoop from Sugar brides on what songs they chose for their weddings [44] and why they are so special to them.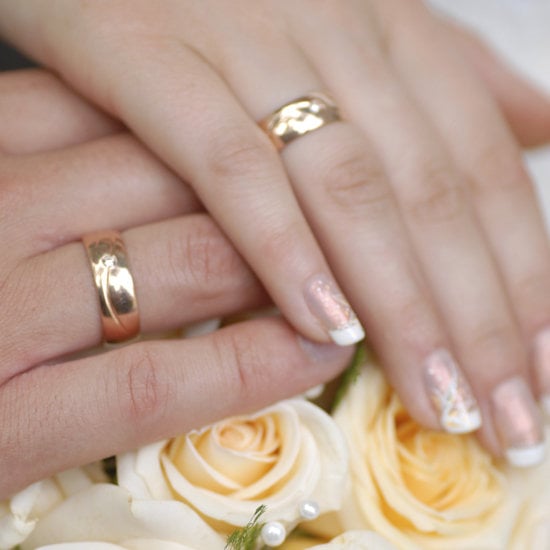 Bella has 10 pretty, fun wedding manicure ideas to try [45].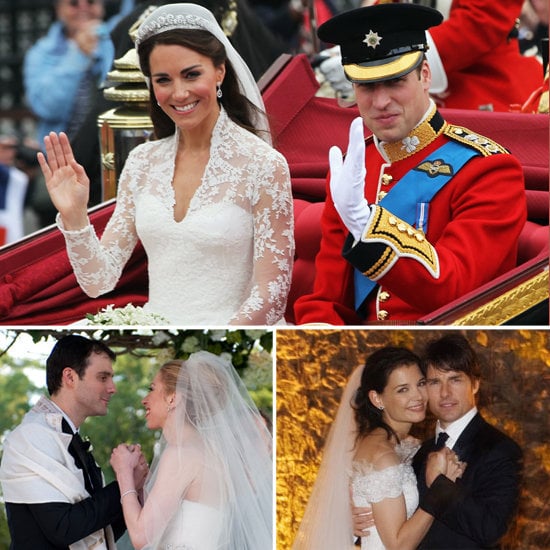 Savvy has the stats on the 10 most extravagantly expensive celebrity weddings [46].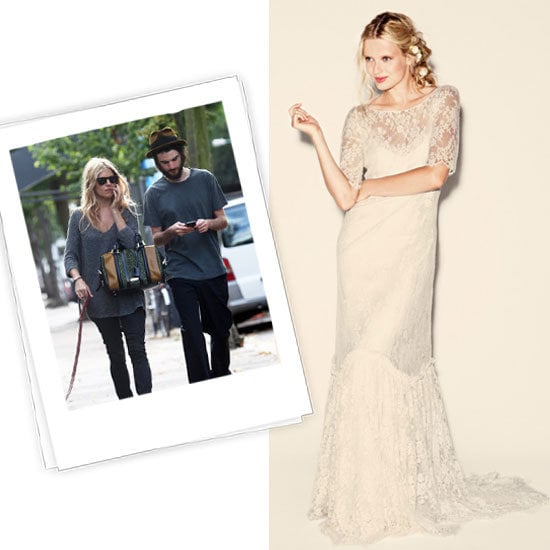 Fab shared their wedding gown picks [47] for engaged stars like Sienna Miller [48], Jessica Biel [49], and Angelina Jolie [50].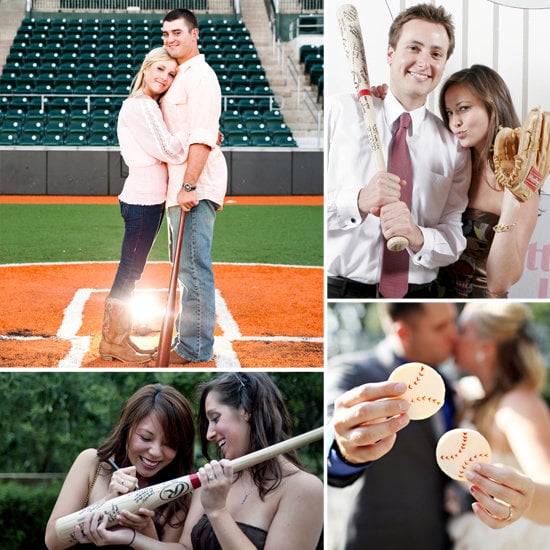 Calling all sports fanatics! Très is showing you how to incorporate baseball into your wedding [51].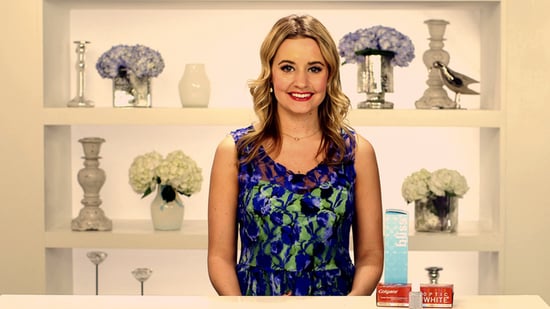 BellaTV is helping you prepare and prioritize your wedding beauty checklist [52].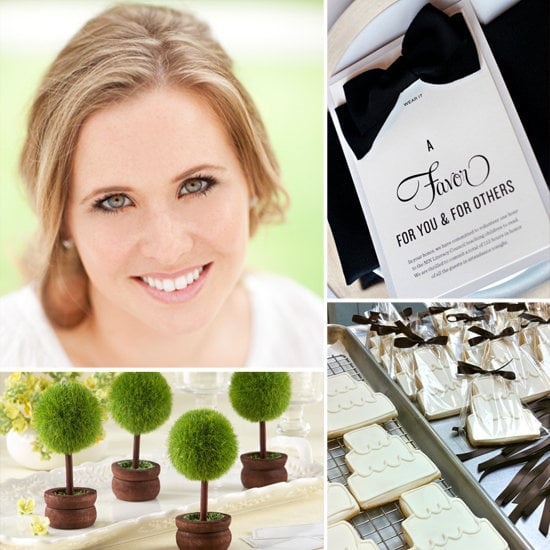 Très talked to wedding [53] expert Abby Larson to find favors that give back [54].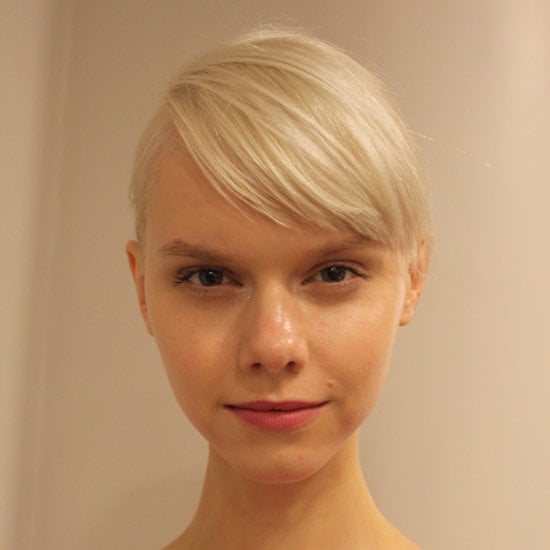 If you're more of a DIY [55] bride, then you should check out Bella's how-to on doing your own bridal hair and makeup [56].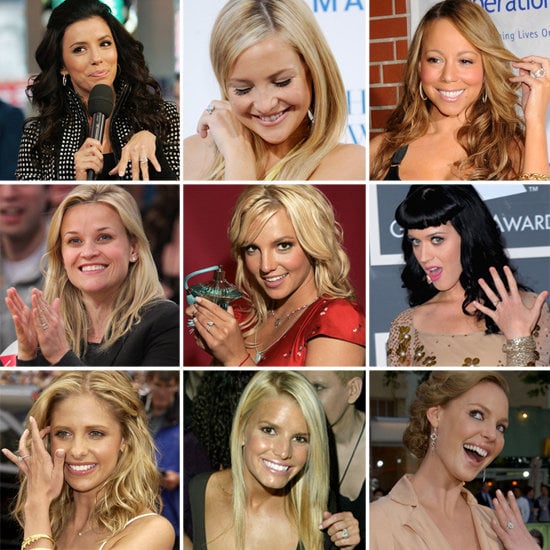 Pop put together 100 pics of the most gorgeous celebrity engagement rings [57].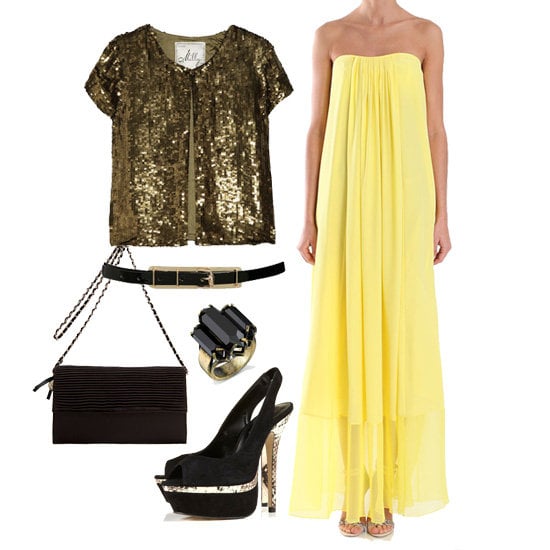 Going to more than one wedding [58] this season? Head to Fab to find out how to wear one dress to every ceremony [59].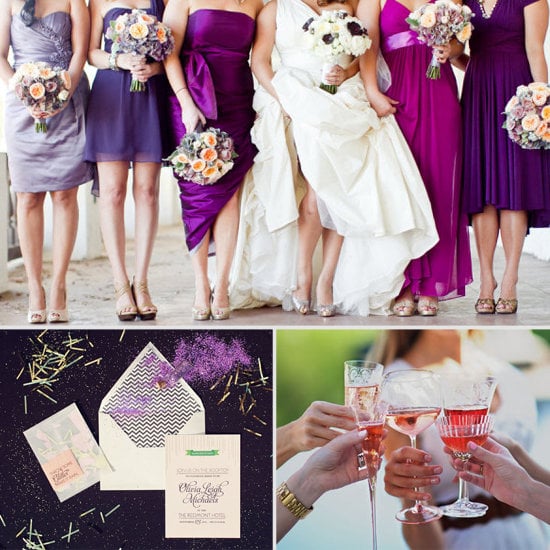 Savvy's sharing seven ways to make your wedding [60] details more budget-friendly for your bridesmaids [61].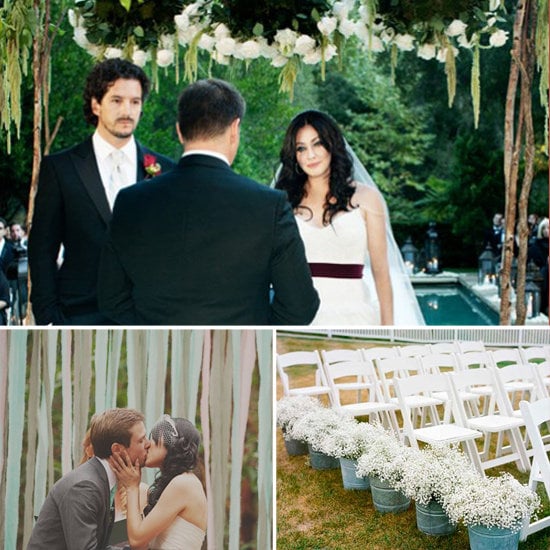 Casa has gorgeous wedding decor ideas [62] for an assortment of design styles.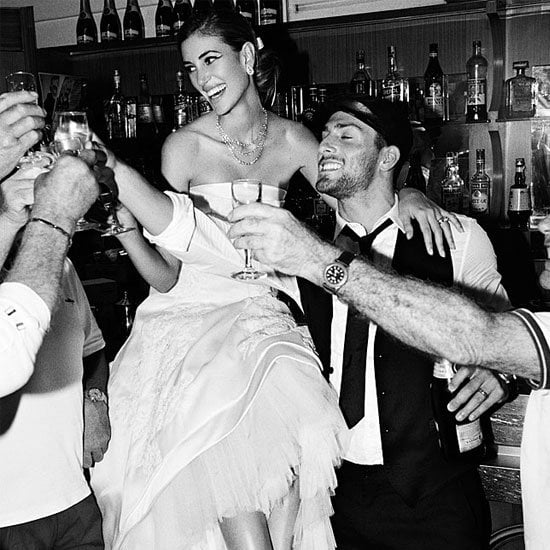 After the wedding [63] comes the afterparty. Shop pretty wedding reception dresses [64] on Fab.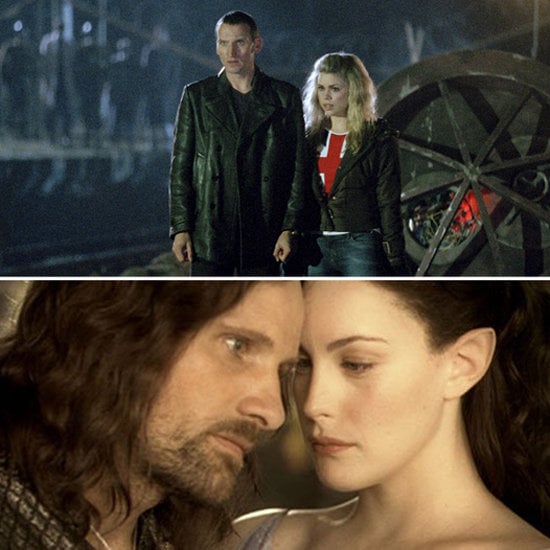 Geek has cool inspiration for your wedding vows and readings [65].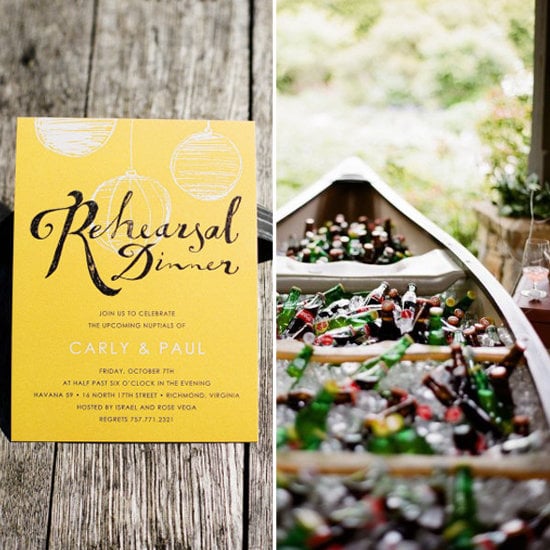 Not sure who to invite to the rehearsal dinner [66]? Très has all the tips on your common guest list questions.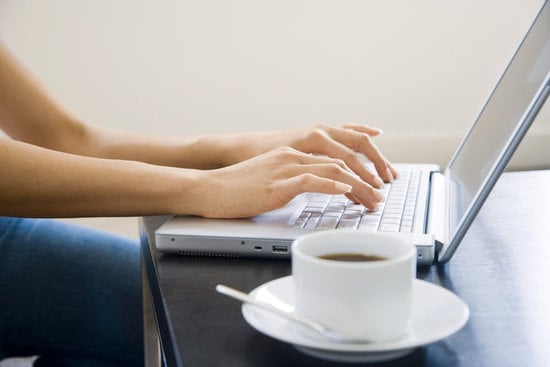 Savvy's giving you everything you need to know about when to change your name after marriage [67].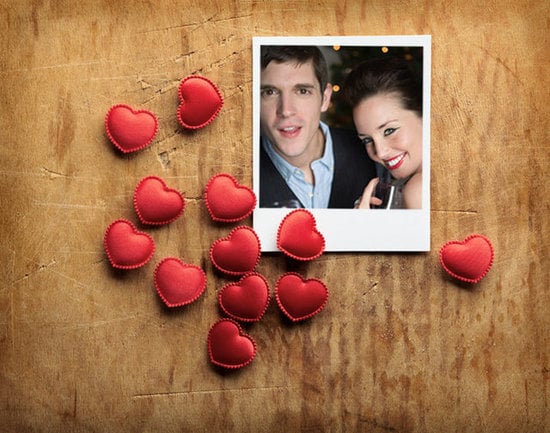 Geek has 10 tips for making a picture-perfect wedding photo booth [68].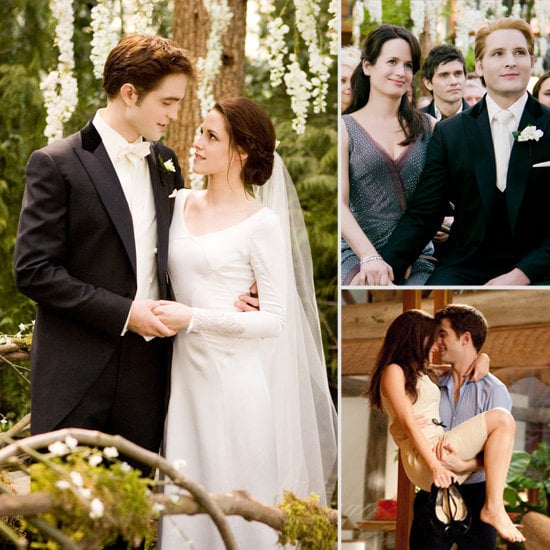 Buzz has a roundup of all the sweet Twilight movie wedding pictures [69].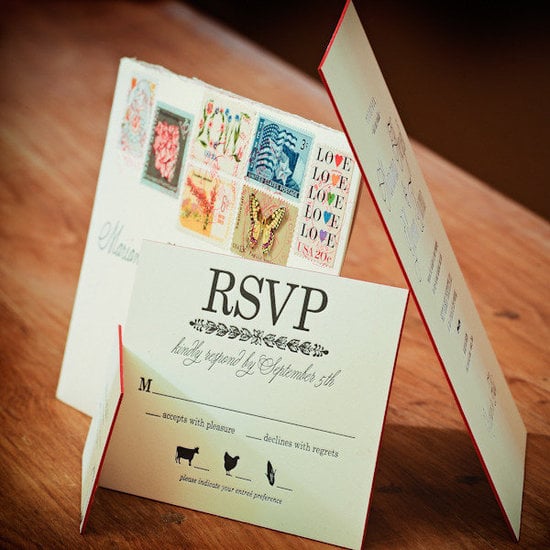 Head over to Savvy to see five simple ways to cut your wedding guest list [70].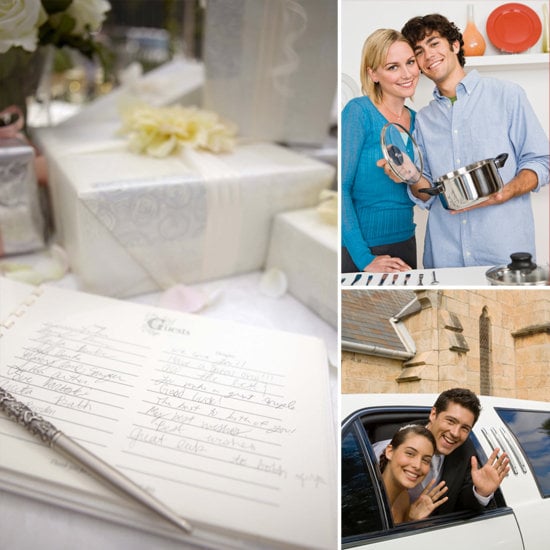 Read Savvy to see which wedding registry rules [71] are cool to keep and which ones you should toss.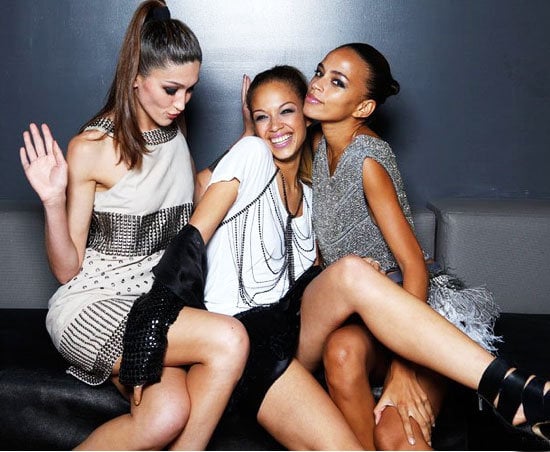 Fab's showing you hot bachelorette party dresses [72] for any type of bash.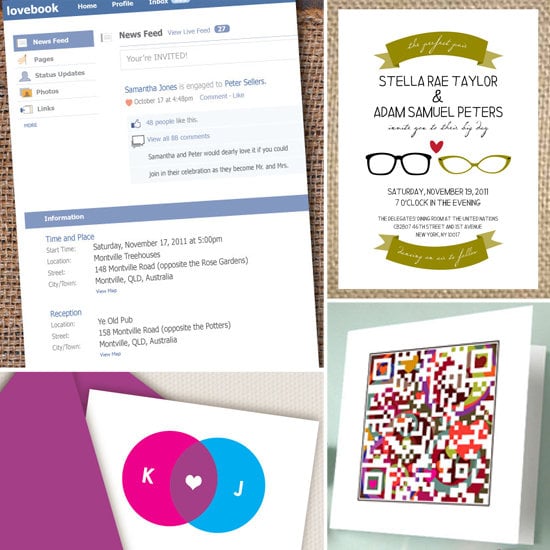 Set the tone for your geeky wedding [73] with Geek's cute, quirky wedding invite ideas [74].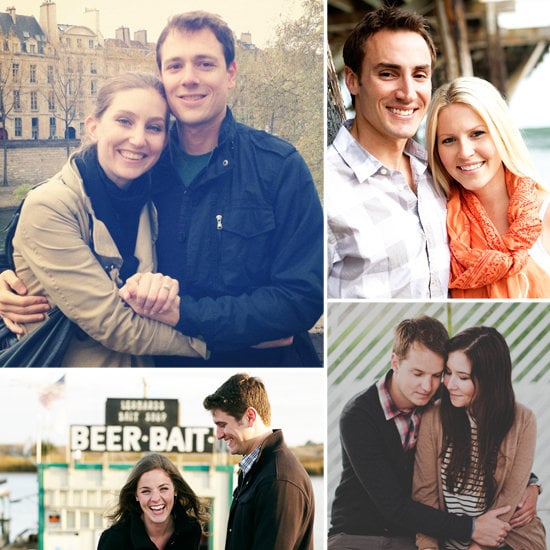 Check out Très's roundup of Sugar brides and their sweet proposal stories [75].
Buzz rounded up some of the funniest wedding crashers [76] in movie history.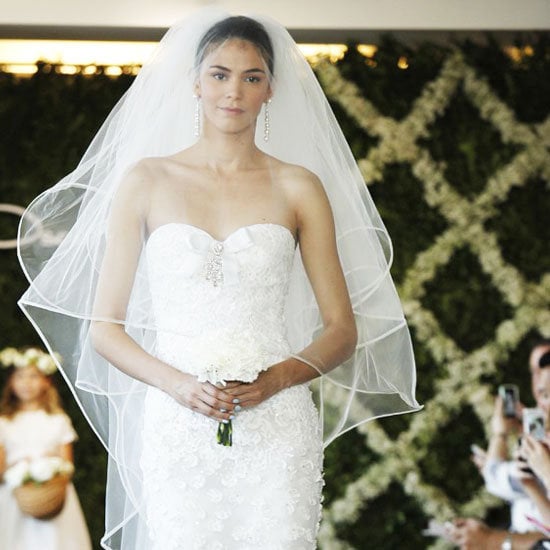 Fab's talking Bridal Fashion Week wedding dresses [77] (and over 100 of them!).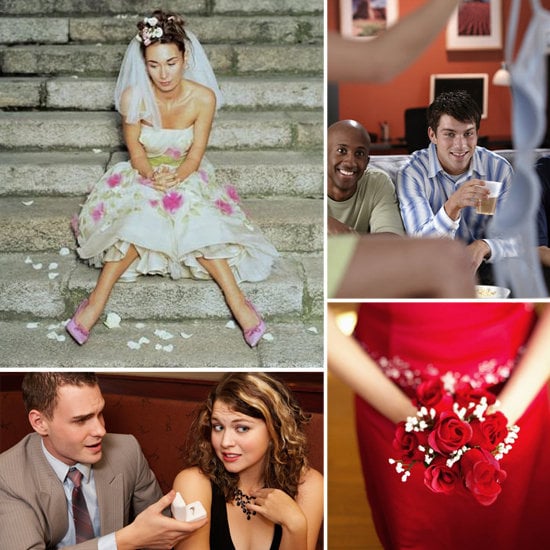 Très is talking reader wedding dilemmas [78], from cold feet to crazy future mother-in-laws.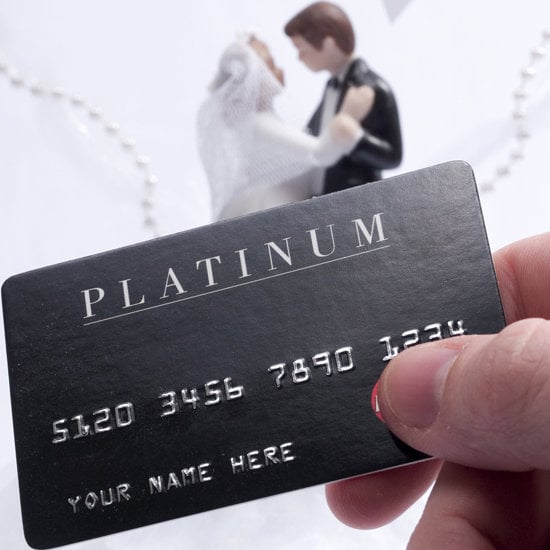 Savvy's hooking you up with tips on the best credit cards for your wedding expenses [79].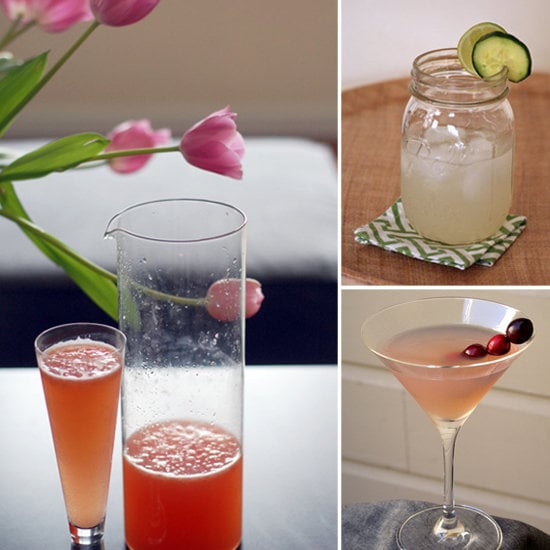 Yum is helping you create cocktails to add personality [80] to your wedding [81] parties.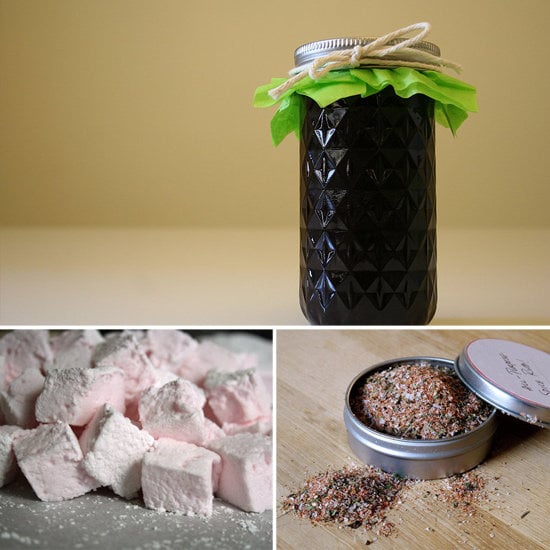 Get hands-on with Yum's ideas for homemade wedding favors [82].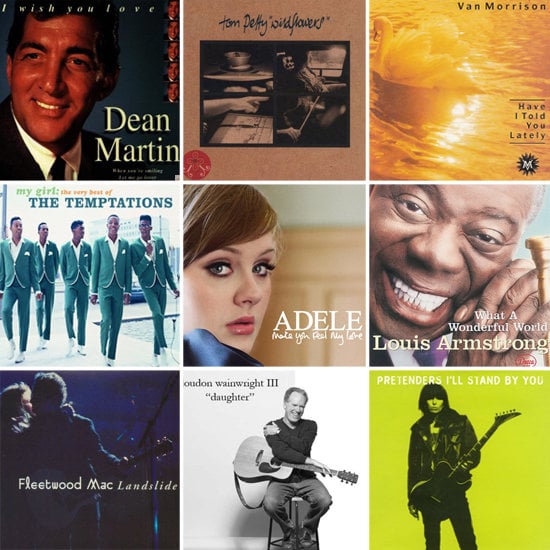 Find the perfect father-daughter dance song [83] on Buzz.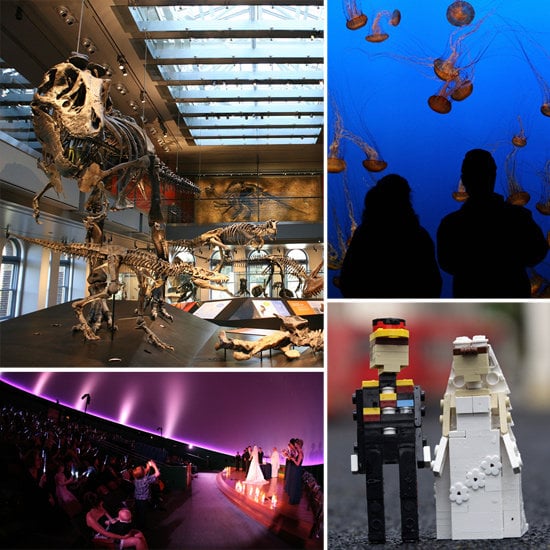 Geek is sharing six slightly nerdy wedding locations [84] that totally break from the norm.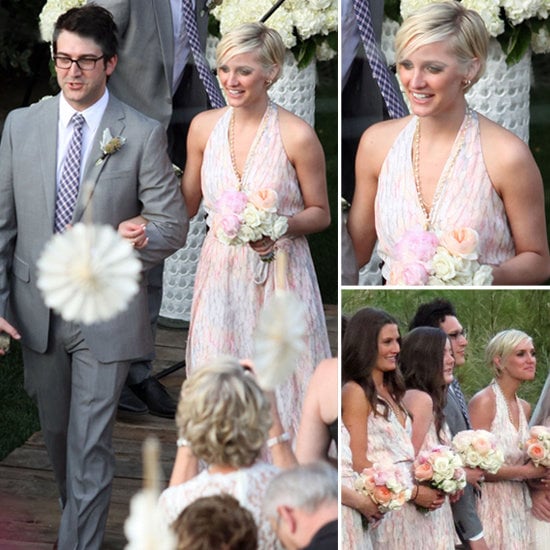 CelebStyle shows how to get a pretty halterneck bridesmaids dress [85] like Ashlee Simpson [86]'s.
Make your "I dos" active with Fit's ways to incorporate fitness into your nuptials [87].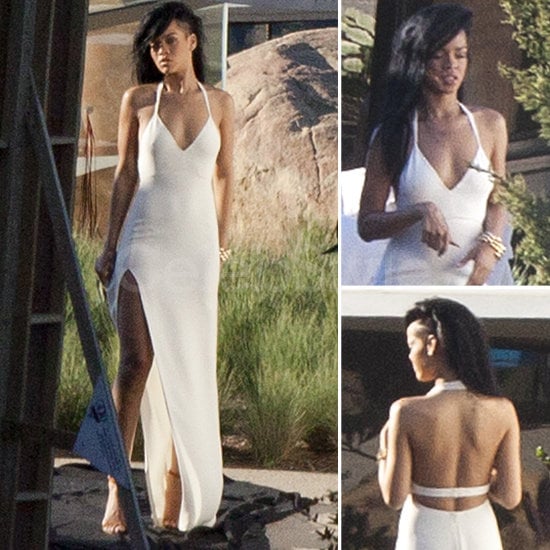 Shop six sultry white dresses [88] like Rihanna [89]'s for your wedding [90].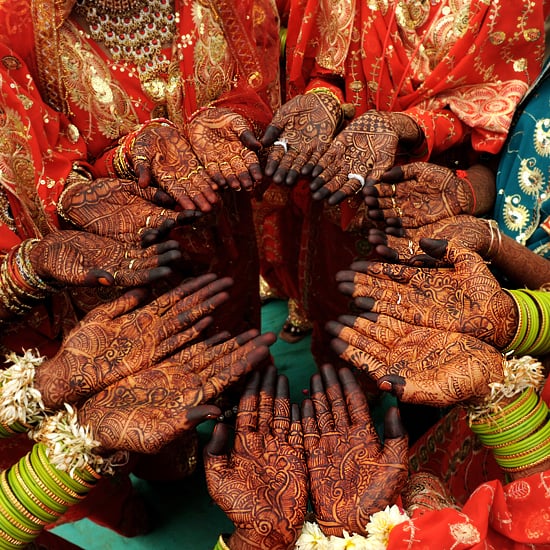 Bella has 30 beautiful bridal henna designs to try [91].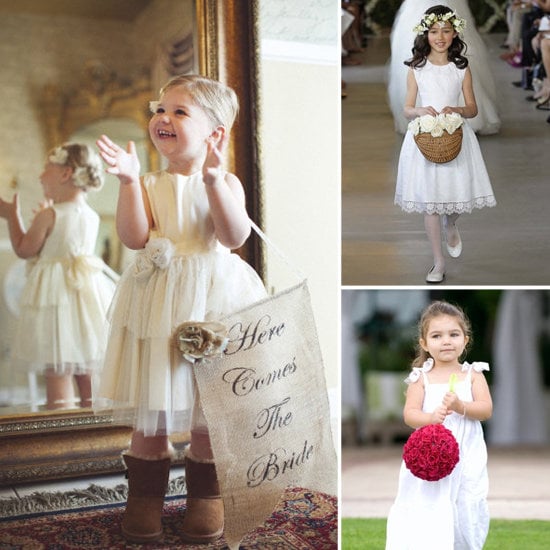 Check out the cutest flower girl props [92] that Lil thinks will wow your crowd.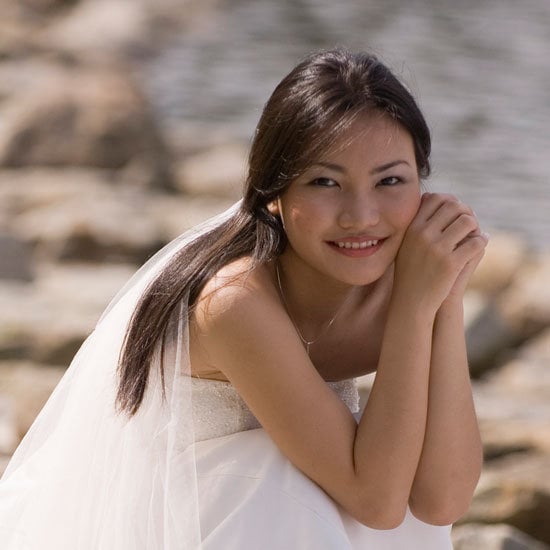 Bella's bringing you all the tips on getting wedding-perfect skin [93].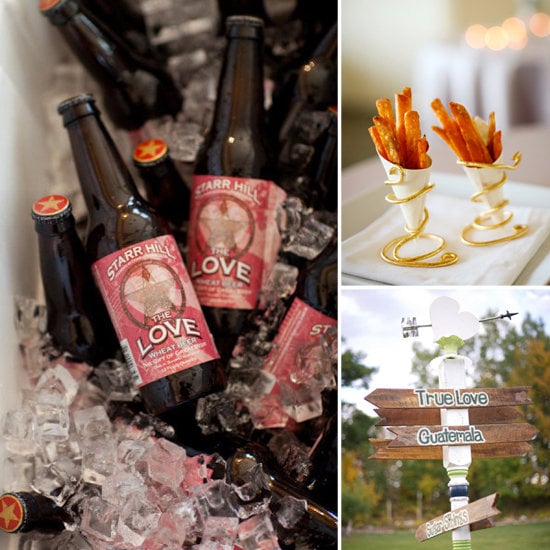 Très teaches you how to get your groom involved [94] in the wedding [95] planning action.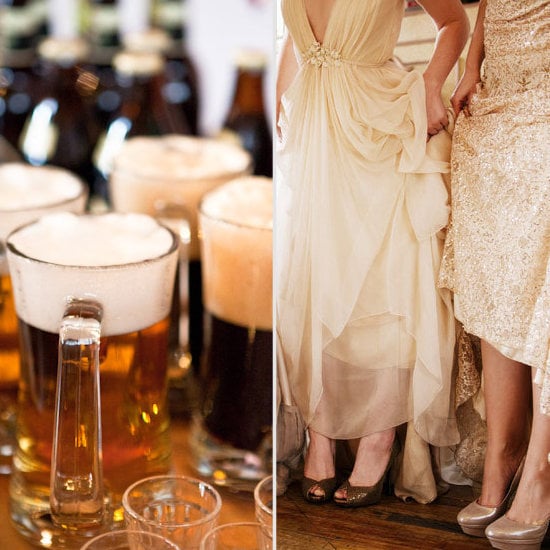 Which mistakes should bridesmaids avoid making [96]? Très has the answers.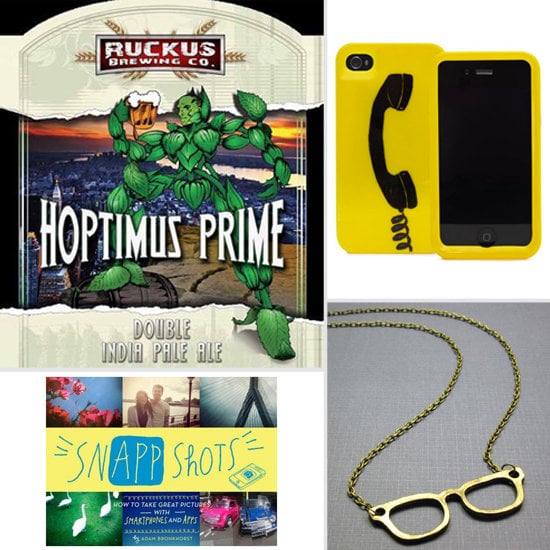 Geek rounded up the 14 best geeky gifts to give your bridesmaids [97].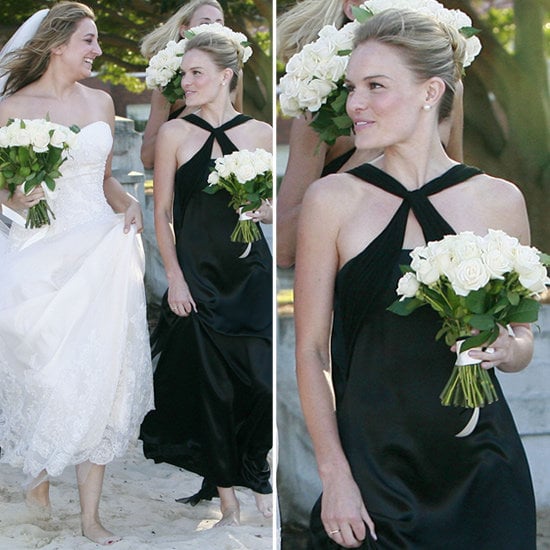 Going for a basic black bridesmaid's look [98]? Get inspired by Kate Bosworth [99] on CelebStyle.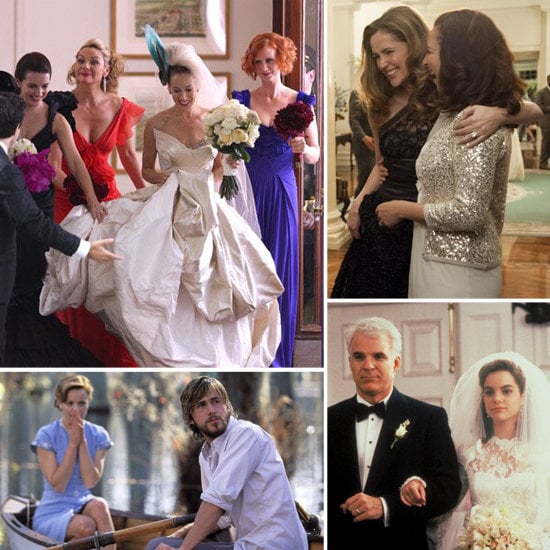 Check out Très for some bridal dos and don'ts [100] from movie weddings.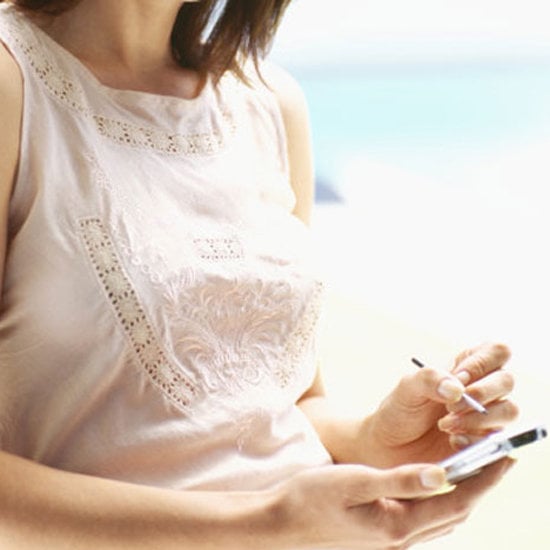 Savvy has all the help you need when it comes to planning your wedding while working [101].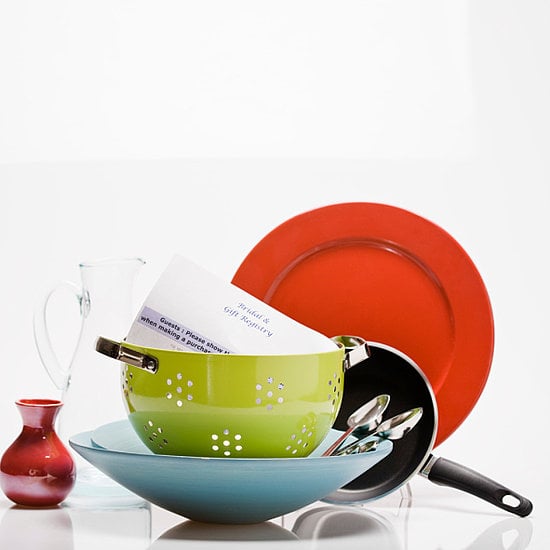 Getting hitched? Download Yum's free registry checklist [102] now.
Lil is taking a look back at some of the celebrity moms who walked down the aisle while pregnant [103].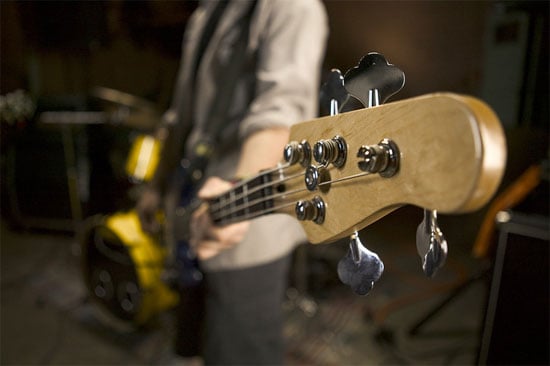 Buzz has you covered if you're looking for an alternative approach to reception music [104].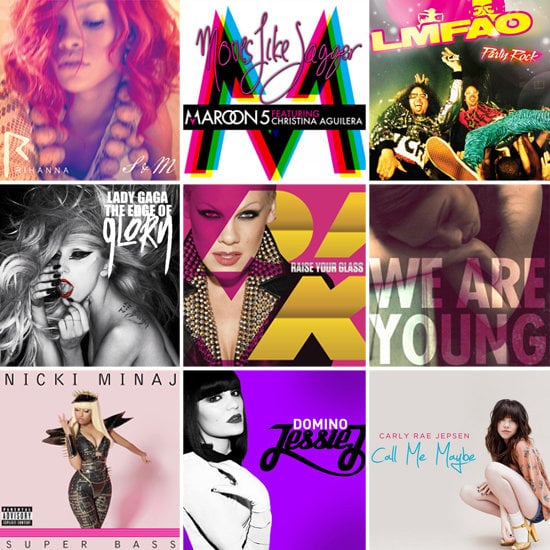 Buzz broke out all the best pop songs to get your wedding guests grooving [105] on the dance floor.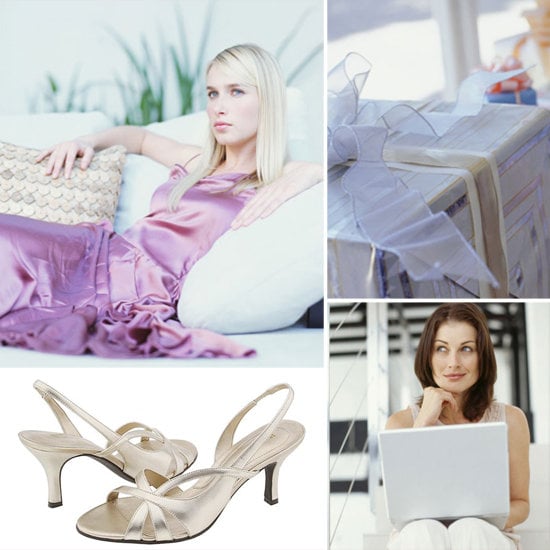 Savvy has tips on how to survive a pricey wedding season [106] when you're a guest.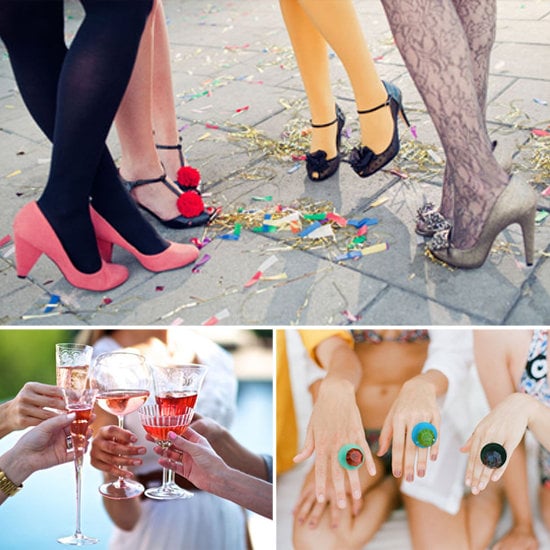 Très has common bachelorette party blunders [107] that you should definitely try to avoid.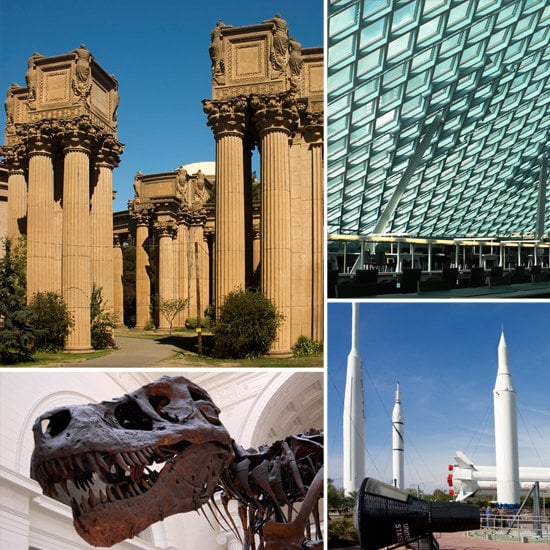 Location, location, location! Geek rounded up 10 wedding locales that would be perfect for a geeked-out ceremony [108].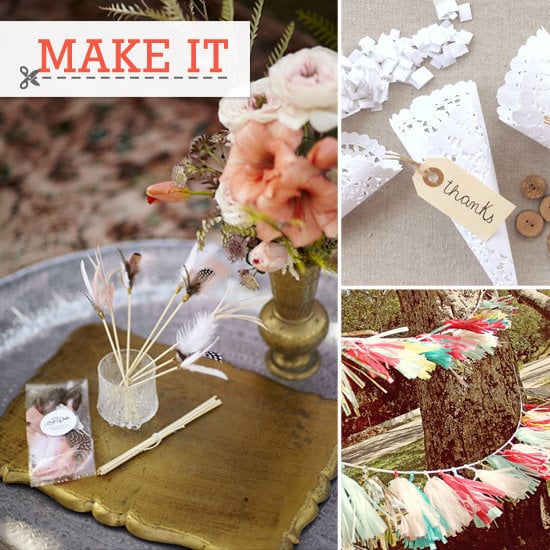 Casa showed some easy-to-follow tutorials for stylish DIY wedding decorations [109].
Buzz put together the ultimate TV and movie wedding [110] slideshow. See the nuptials from Friends, Twilight, Sex and the City [111], and more!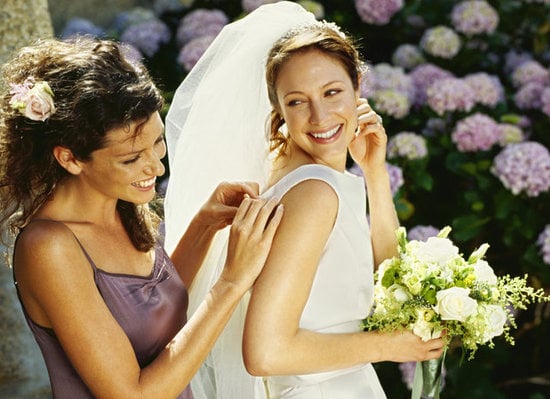 Head to Très to get tips on how to keep your friend from becoming a bridezilla [112].
Check out Très's account of which traditions our Sugar brides and brides-to-be kept and skipped [113].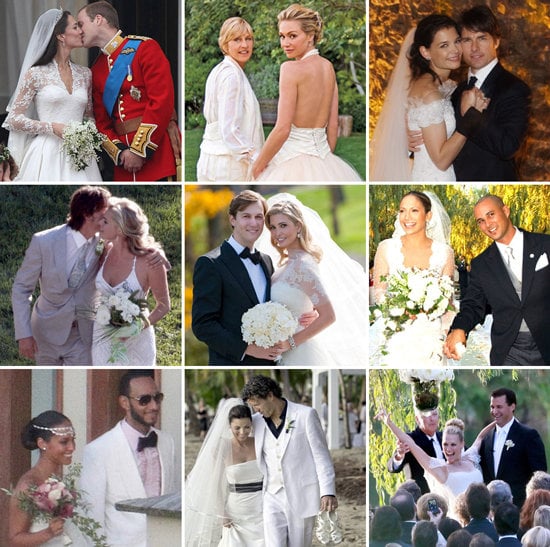 From Tom and Katie to Will and Kate, Pop has put together the ultimate celebrity wedding day slideshow [114].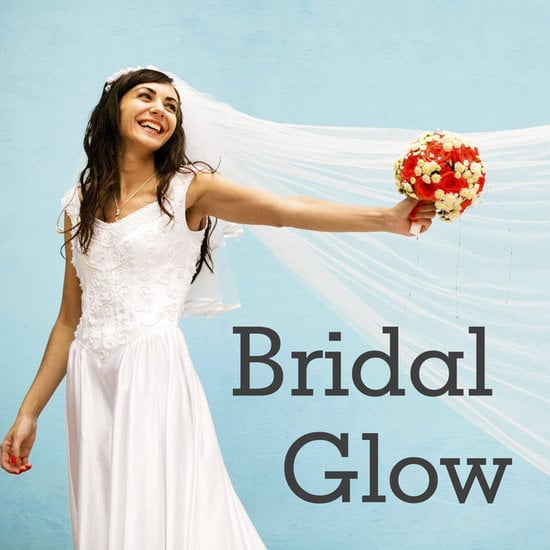 Fit has all the advice on getting healthy, glowing skin for your big day [115].
Get your creative juices flowing with Geek's wedding iPad app picks [116].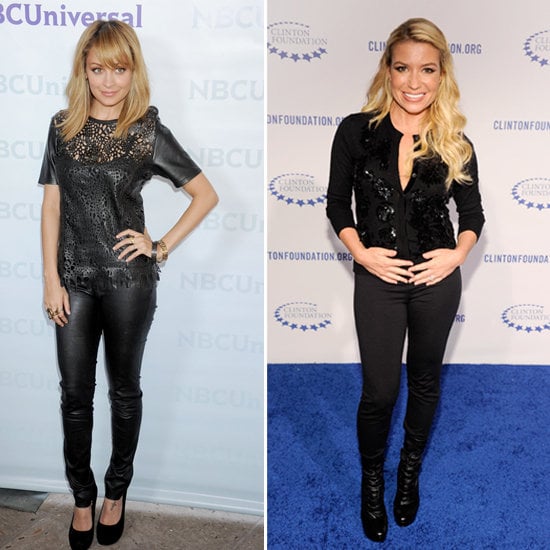 Fit talked to Tracy Anderson and got her weight-loss tips for the bride-to-be [117].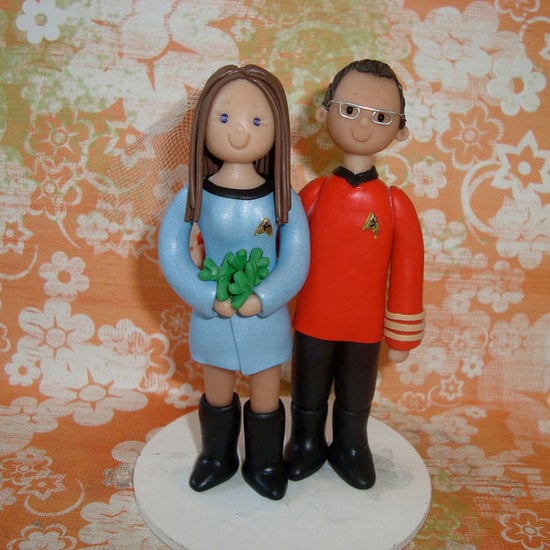 Sneaking a bit of geek into your big day? Geek's got totally Trekkie wedding toppers [118] that you'll love.
Casa's got plenty of ideas for unique outdoor altars [119].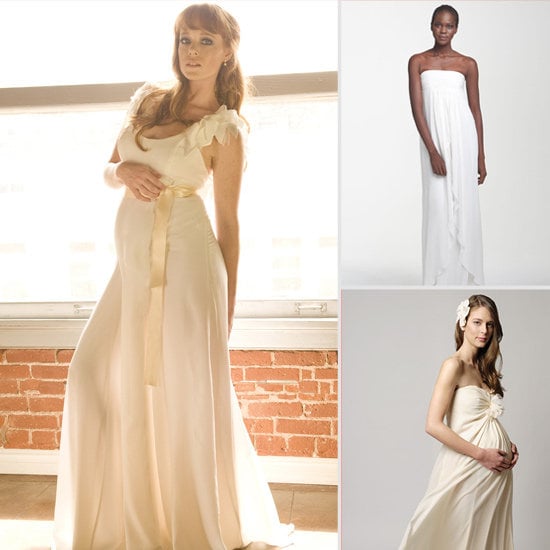 Lil has 10 gorgeous gowns that are perfect for the mom-to-be [120].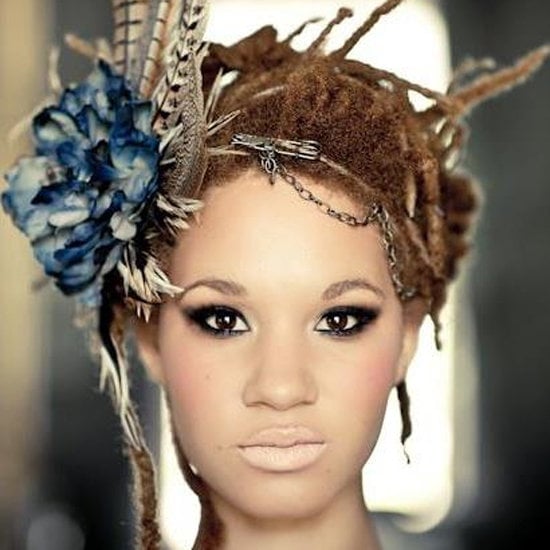 Get seven stunning ways to add "something blue" to your wedding day beauty look [121].
If you're looking for a dainty wedding [122] day look, then CelebStyle has handpicked 10 pretty lace gowns inspired by celebrities [123].
Want to eco-fy your wedding [124]? Get all the tips from Geek now.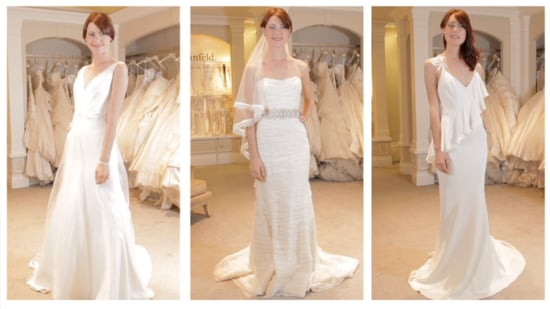 Getting married on the beach? FabSugarTV has the best beach-appropriate dresses for your big day [125].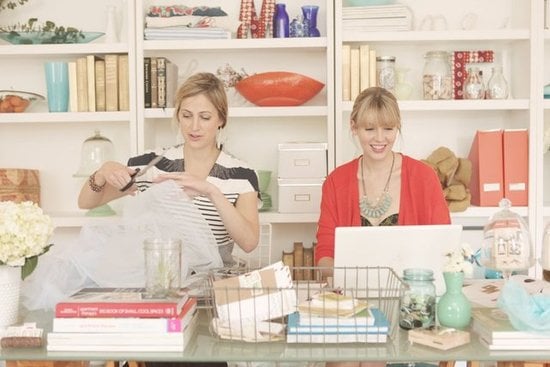 Hiring a wedding [126] planner? Très tells you a few things to consider first [127].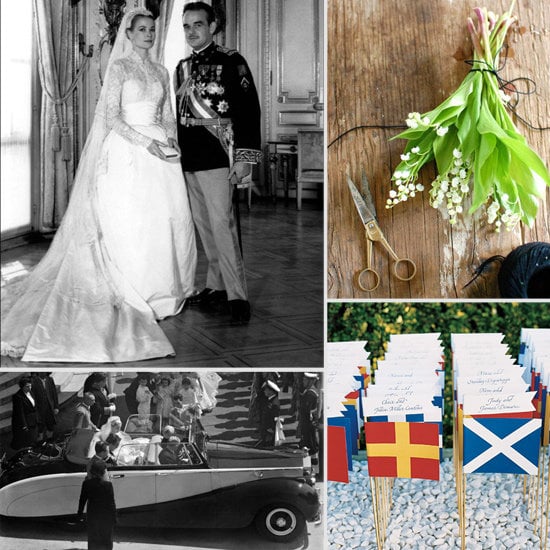 Casa honors the anniversary of Grace Kelly's iconic royal ceremony [128] by interpreting their favorite moments for today's classic bride.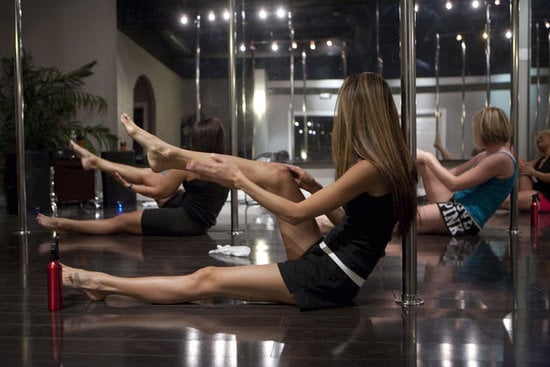 Don't forget to check out Fit's fun, healthy bachelorette party ideas [129].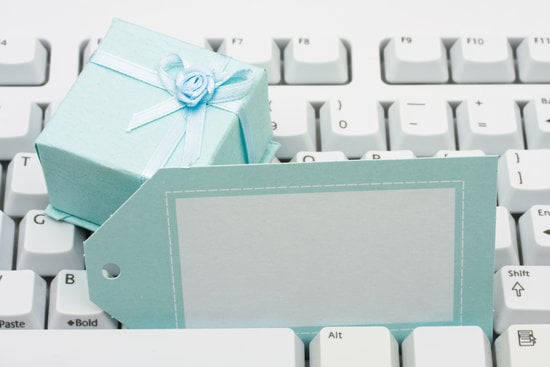 Geek collated the tech items you should consider adding to your registry [130].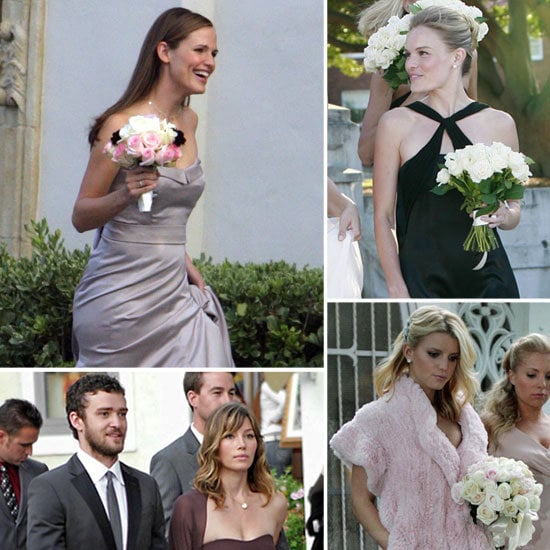 Pop rounded up pictures of our favorite stars walking down the aisle as bridesmaids [131].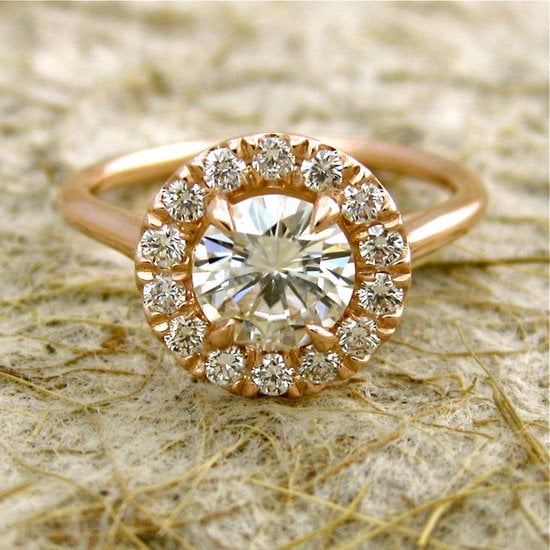 Savvy has seven things to keep in mind when buying your engagement ring [132].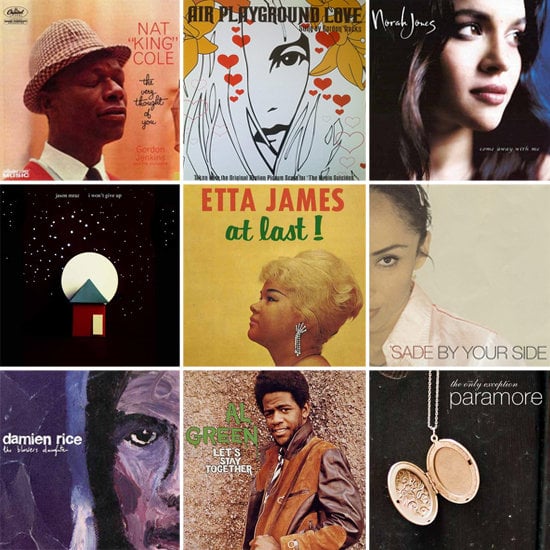 Buzz is helping you perfect your first dance with their list of 100 sweet wedding songs [133].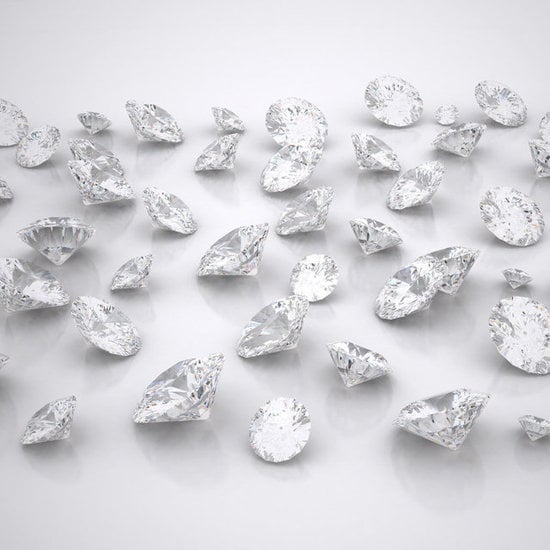 If you're ring shopping, then check out Savvy's look at the difference between real and man-made diamonds [134].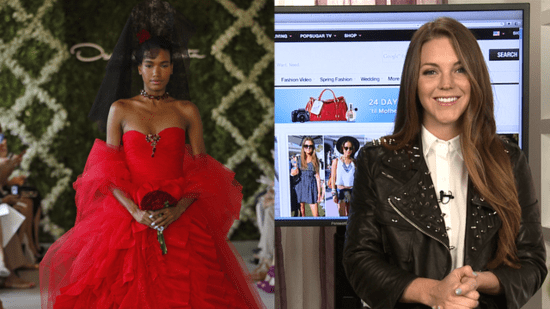 Would you wear a red wedding gown [135]? The Bridal Fashion Week runways were rife with them.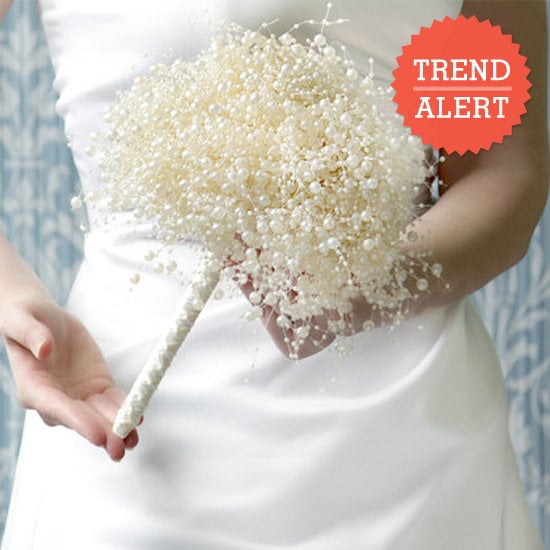 Check out Casa for 20 stunning, outside-the-box bouquet ideas [136].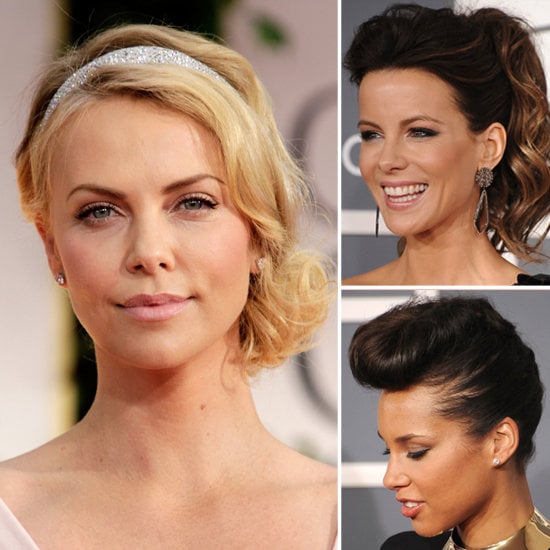 Bella rounded up a plethora of gorgeous, celebrity-inspired wedding hairstyles [137] to spark your creativity.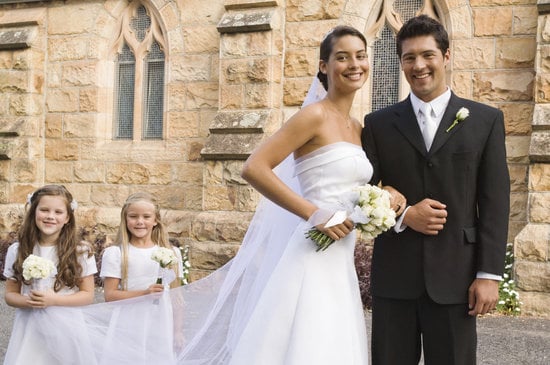 Lil is letting you know how to entertain your kids while at a wedding [138].
Looking for a Kate Middleton-inspired wedding dress [139]? Fab has great options at every price point.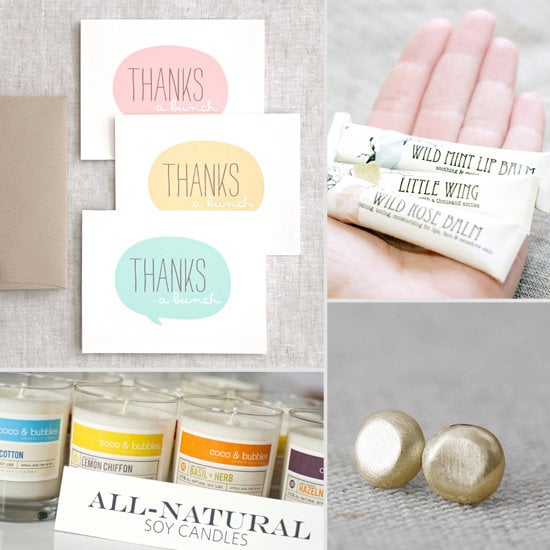 Gift your bridesmaids with Très's eco-friendly picks [140].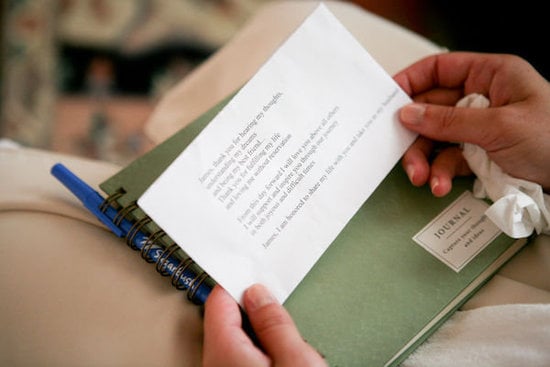 Planning on writing your own vows [141]? Très has some great tips to try.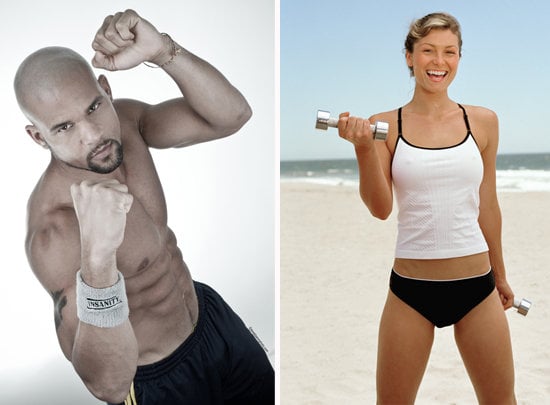 Fit talked to Insanity trainer Shaun T. to get tips on last-minute exercise and diet [142] for brides.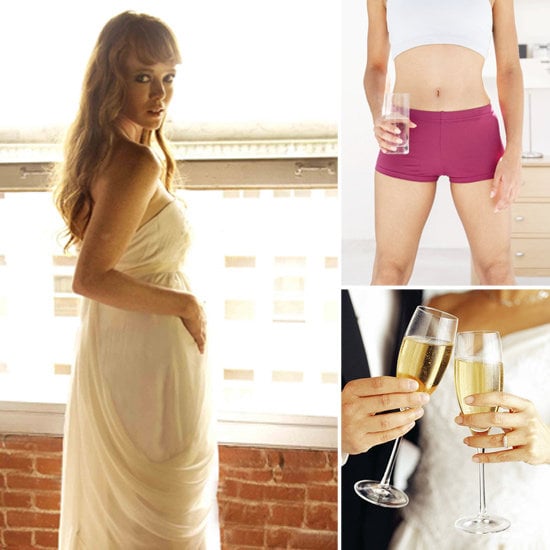 Lil's letting you know how to conceal your pregnancy until after the wedding [143].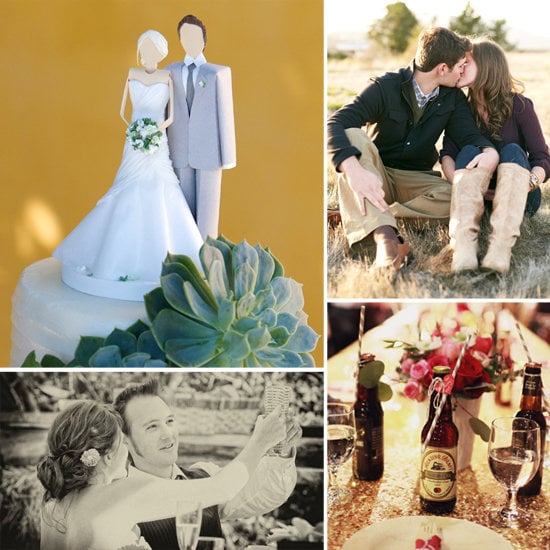 Très put together a selection of our own Sugar brides talking about the personal touches they incorporated into their weddings [144].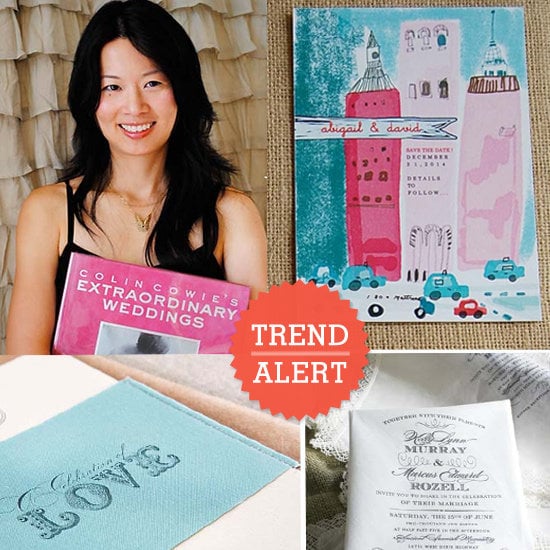 Casa's dishing on the hot new wedding stationery trends [145] you should keep your eye on this Summer.
Fit's sharing tips on how to stay vegan [146] on your big day.
You can't walk down the aisle without a great pair of shoes! Fab rounded up 15 wedding shoes for your big day [147].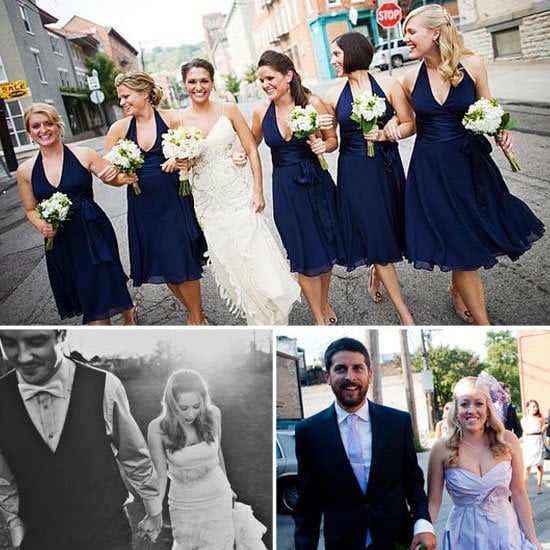 Fab readers shared their personal wedding dress photos [148] — see them all now.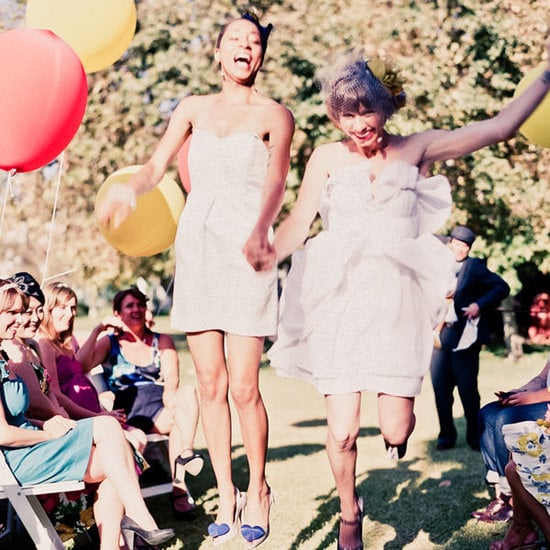 Très is giving us a look at some of the most gorgeous same-sex ceremonies [149] you'll ever see.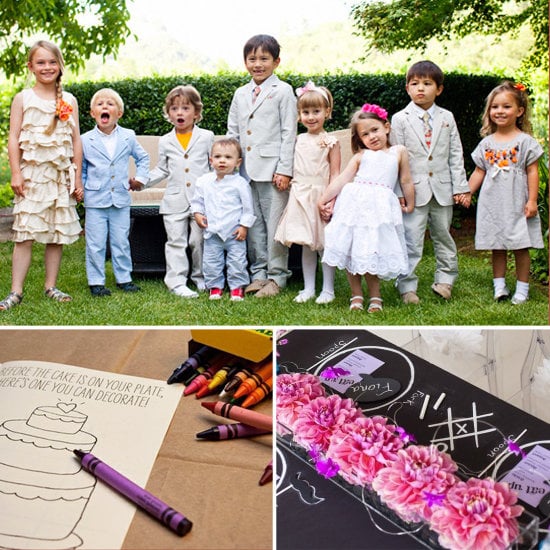 Bringing kids to a wedding [150]? Lil is sharing tips on how to keep your little ones happy on the big day.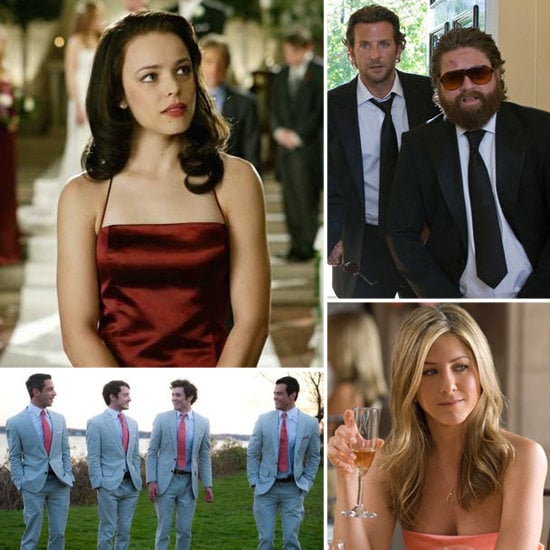 Weddings are about more than just the bride and groom — they're about the whole wedding [151] party! Buzz rounded up the top wedding parties from film and TV [152].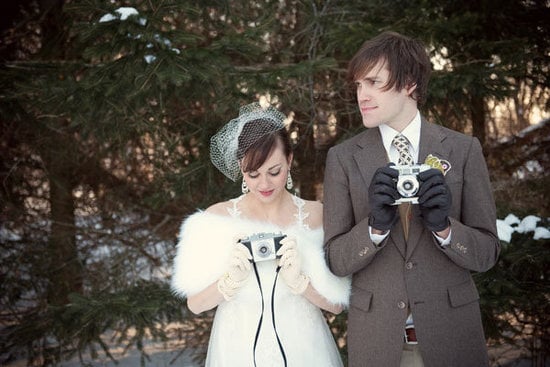 Looking for a simple way to swap wedding photos with your friends [153]? Geek has five easy ways to share.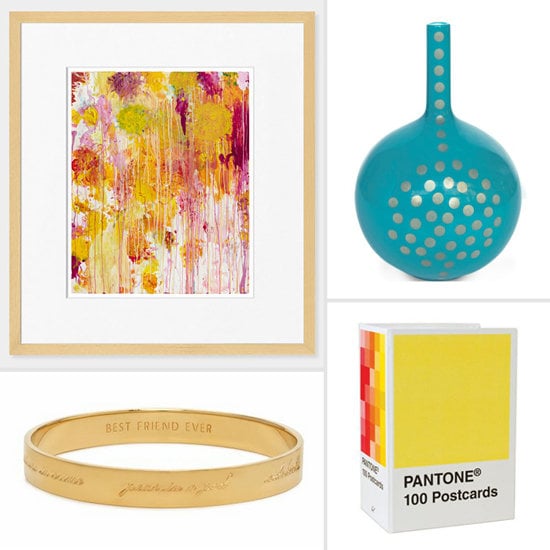 Très is offering up a great selection of thoughtful bridesmaids gifts for any personality [154].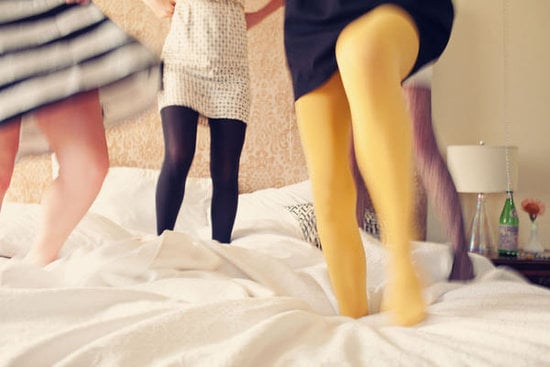 Bachelorette parties can be a blast, but they can also be a major expense — Savvy has great tips on how to keep costs low for you and your bridesmaids [155].
Doing your own wedding makeup [156]? Head to Bella to get advice on how to keep it looking great throughout your big day.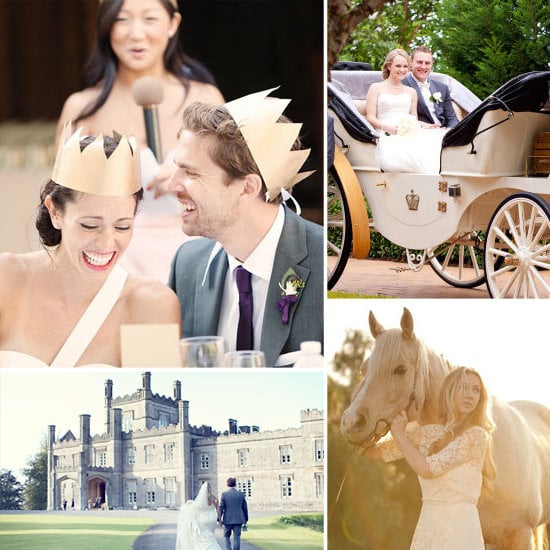 If you're looking for some dreamy, whimsical, and outright magical ceremony, then take a journey over to Très for fairy-tale inspired wedding ideas [157].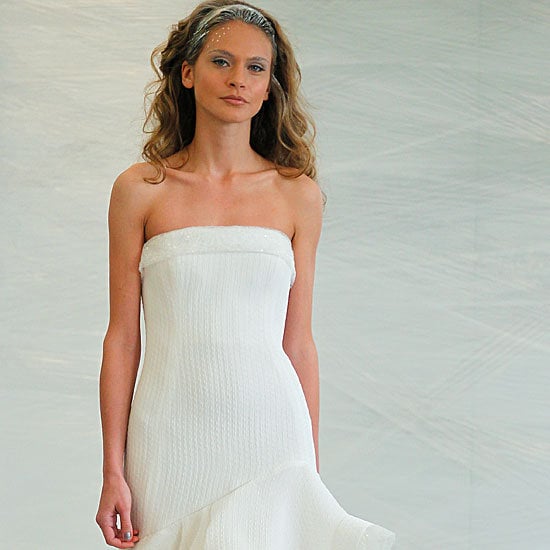 If you have visions of sand-and-surf nuptials but haven't quite found the right dress, look no further — Fab has 30 gorgeous gowns that are perfect for a beach wedding [158].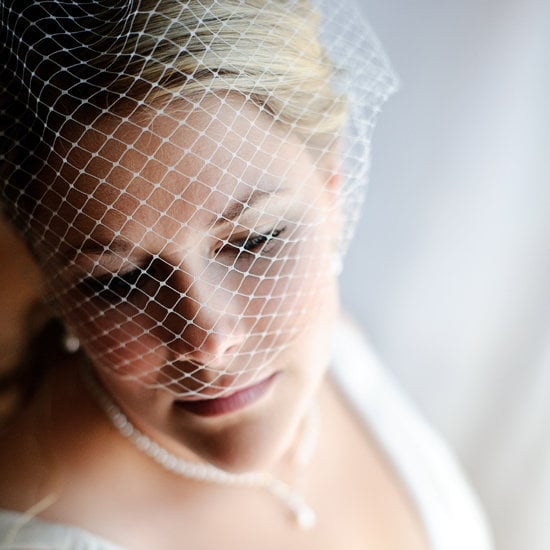 Bella has three great tips for achieving a timeless makeup look in your wedding photos [159].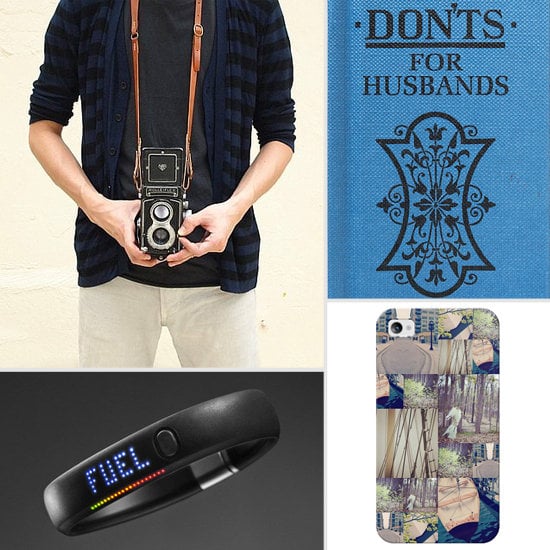 Geek has 10 creative gift ideas for your geeky groom [160].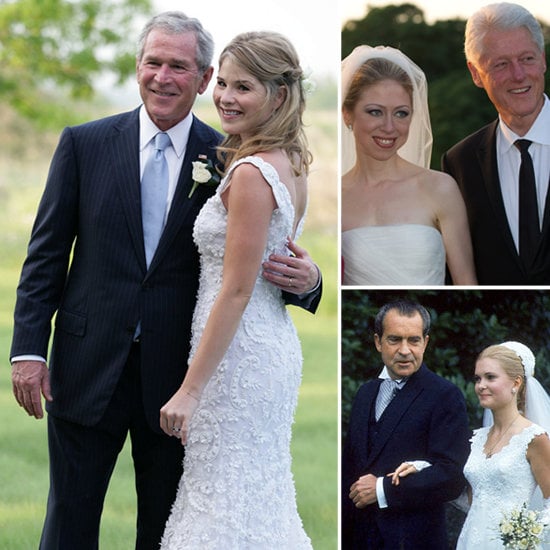 Très is taking a look at the famous first daughters that have walked down the aisle [161].
Dreaming of a romantic post-wedding getaway? Savvy is sharing money-saving honeymoon tips [162].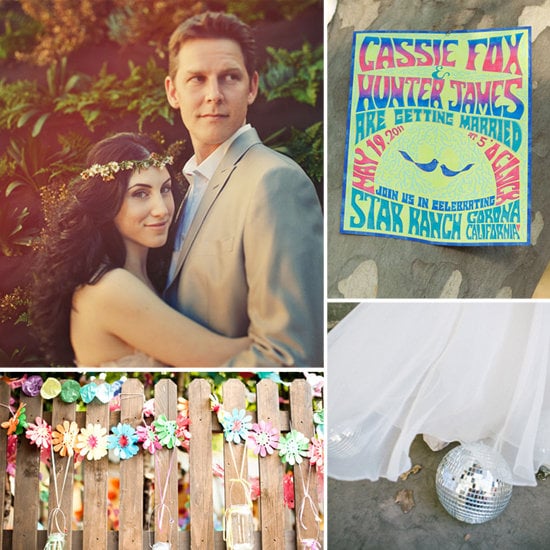 Très is bringing the free-loving spirit back with their roundup of sweet '70s-inspired wedding inspiration [163].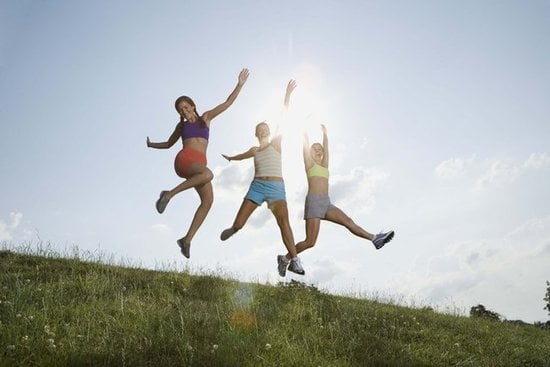 Let the bridal boot camp begin: Fit is getting you in gear with ways to get in shape with your bridal party [164].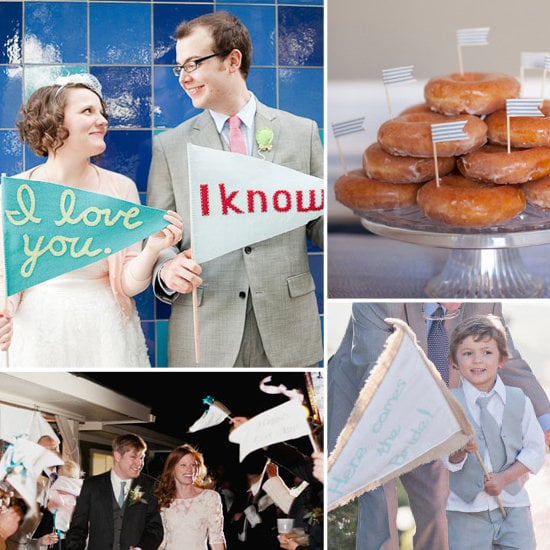 Très is giving you tips on how to incorporate flags into your wedding decor [165].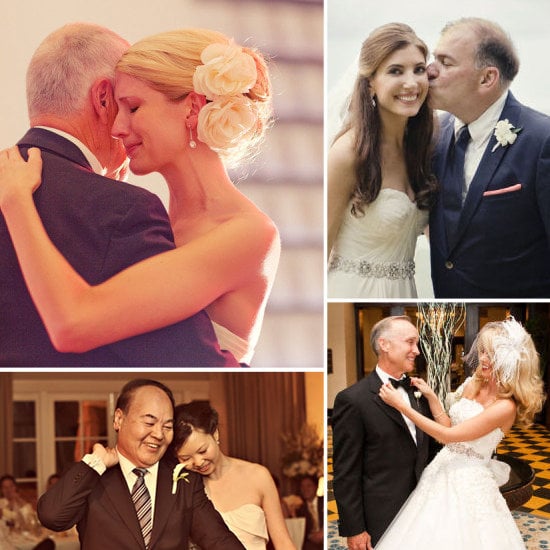 Try not to tear up when you read Très sweet roundup of father-daughter wedding moments [166].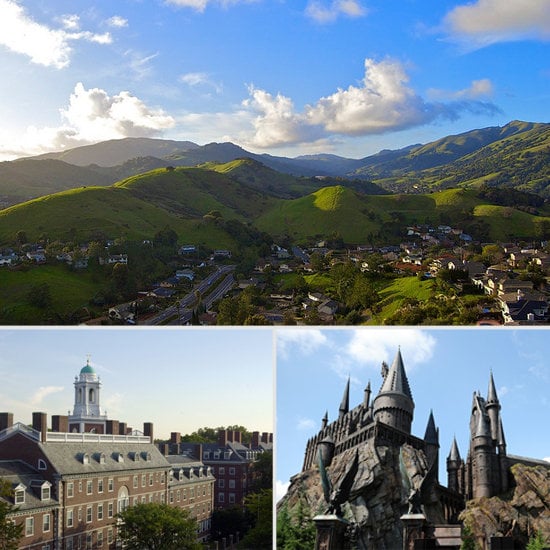 Head to Geek to see six bachelorette party destinations [167] where the bride and crew can let their geek flags fly.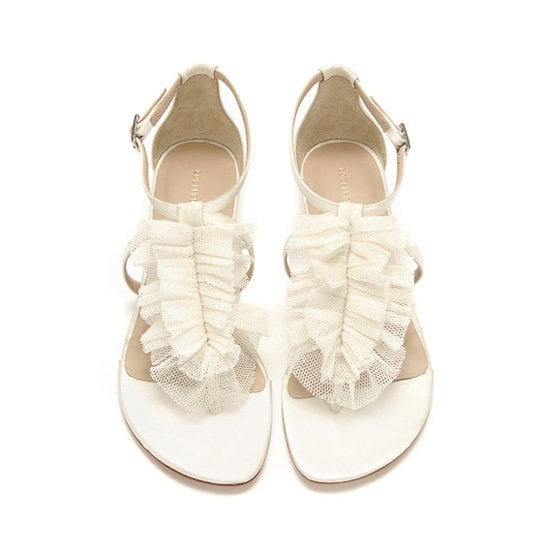 Fab has 15 chic low-heeled shoe options for tall brides who don't want to tower [168].