Sunday BBQ: Classic Hamburgers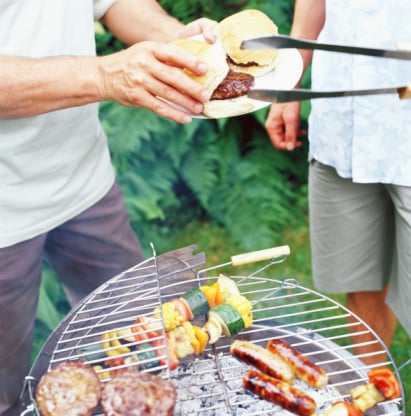 I can't believe we've done two months of Sunday BBQ recipes and haven't even discussed the perfect hamburger. Well, it's time to stop dilly-dallying and time to get grilling! For a classic all-time-favorite burger,
Tip: When making patties, don't overwork the meat. The heat from your hands may turn the meat into a bland mound.