Sunday BBQ: Grilled Pizza with Hot Sausage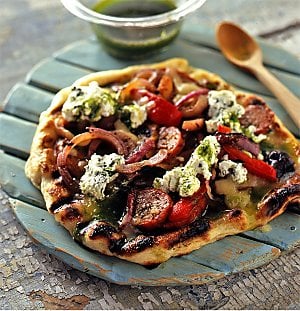 The majority of you have never had grilled pizza, but you'd love to try it, so why not experiment with it this weekend?!
This recipe features grilled sausage, grilled peppers, grilled onions, and two types of cheese. However, if these topping ingredients don't suit your culinary needs, feel free to follow the technique to make your own delicious variation.
To learn how to grill pizza,
.