Sunday Slow Cooker: Polenta With Beef Ragout
I like to think of this meal of warm, creamy polenta with ground beef and vegetables as slow cooker collection, read more.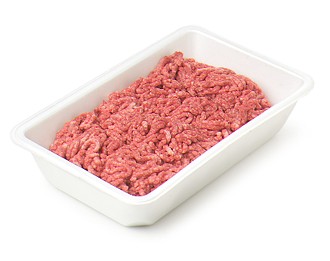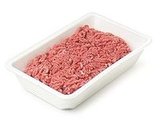 Ingredients
1 pound lean ground beef
1 14-1/2-ounce can Italian-style stewed tomatoes, undrained
3 medium carrots, cut into 1/2-inch-thick slices
2 medium onions, cut into thin wedges
1 large red sweet pepper, cut into 1-inch pieces
1/2 cup beef broth
1/4 teaspoon salt
1/4 teaspoon ground black pepper
6 cloves garlic, minced
1 medium zucchini, halved lengthwise and cut into 1/4-inch-thick slices
1 16-ounce tube refrigerated cooked polenta
6 tablespoons purchased pesto or olive tapenade
Fresh basil sprigs (optional)
Directions
In a large skillet, cook ground beef until brown. Drain off fat. Transfer meat to a 3-1/2- or 4-quart slow cooker. Stir in undrained tomatoes, carrots, onions, sweet pepper, broth, salt, black pepper, and garlic.
Cover and cook on low-heat setting for 7 to 9 hours or on high-heat setting for 3-1/2 to 4-1/2 hours.
If using low-heat setting, turn to high-heat setting. Stir in zucchini. Cover and cook about 30 minutes more or until zucchini is crisp-tender.
Meanwhile, prepare polenta according to package directions. Serve meat mixture over polenta. Top individual servings with pesto. If desired, garnish with basil. Makes 6 servings.
Serves 6.
Information
Category

Beef, Main Dishes

Cuisine

North American