Super Bowl Food Ideas
A Super Bowl Menu For the Win
Ending football season on a high note means serving up the best game-day favorites. We're kicking up appetizers with bacon and giving buffalo wings a run for their money with a honey barbecue sauce. Even if you're not throwing a party of your own, impress your friends with a chewy chocolate chip cookie cake or an unexpected six-pack. No matter who you're rooting for, we can all agree that this menu will leave guests wanting more!
Radeberger Pilsner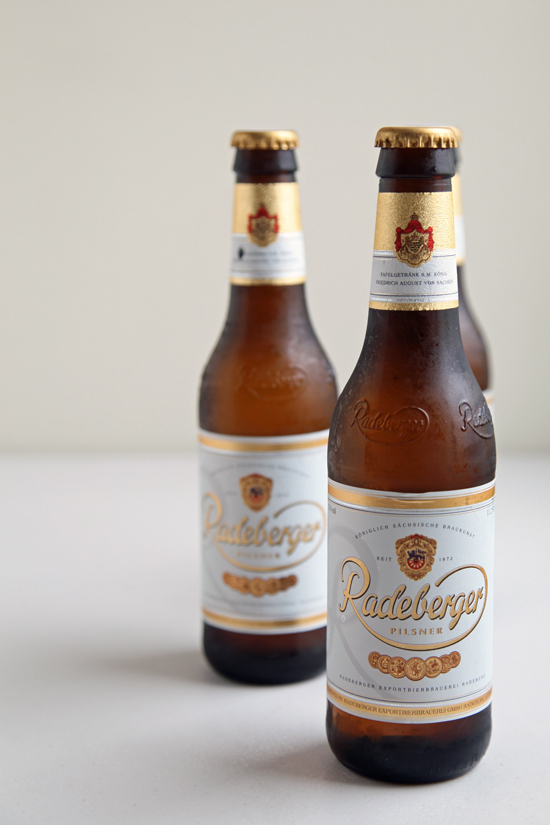 Photo: Nicole Perry
The Super Bowl isn't just any game, so why drink just any beer? Radeberger Pilsner changed the way we look at beer. Consider this brew a jazzed-up version of Coors Light, satisfying those who want a refreshing but peppery beer with hops-forward flavor. Because it runs about $8 for a six-pack, it's a great choice for an intimate viewing party or an impressive beer to contribute to a potluck.
Bacon Guacamole
Photo: Katie Sweeney
Guacamole is a game-day essential. Take this classic dip to another level by adding bacon (yes, bacon!), an unlikely combination that's like a club sandwich in dip form. With its creamy, crunchy texture and chipotle kick, this bacon guacamole recipe promises to be a hit (and devoured in minutes).
Patatas Bravas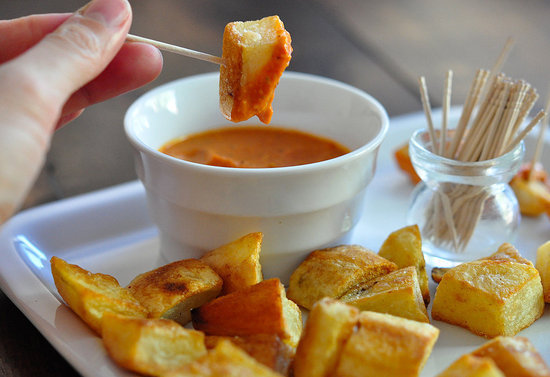 Photo: Lauren Hendrickson
Give french fries a rest, and whip up a plate of patatas bravas. These bite-size fried potatoes are the perfect finger food when dipped in a slightly spicy paprika- and mayonnaise-based sauce. For a healthy bonus, you can drizzle the potatoes in olive and canola oils, baking them instead of frying.
Honey Barbecue Chicken Wings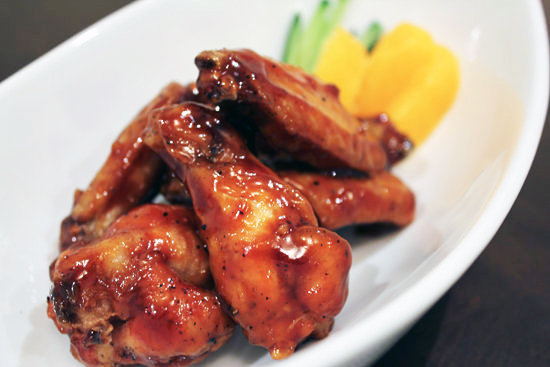 Photo: Sara Yoo
A barbecue-lover's dream, this honey barbecue chicken wing recipe packs a flavorful punch with mustard, hot sauce, soy sauce, ketchup, and vinegar tempered with honey and orange juice. It's a long list of ingredients, but you probably have many of them on hand. The sauce comes together quickly on the stove and will be ready by the time you prep your other finger foods.
Chocolate Chip Cookie Cake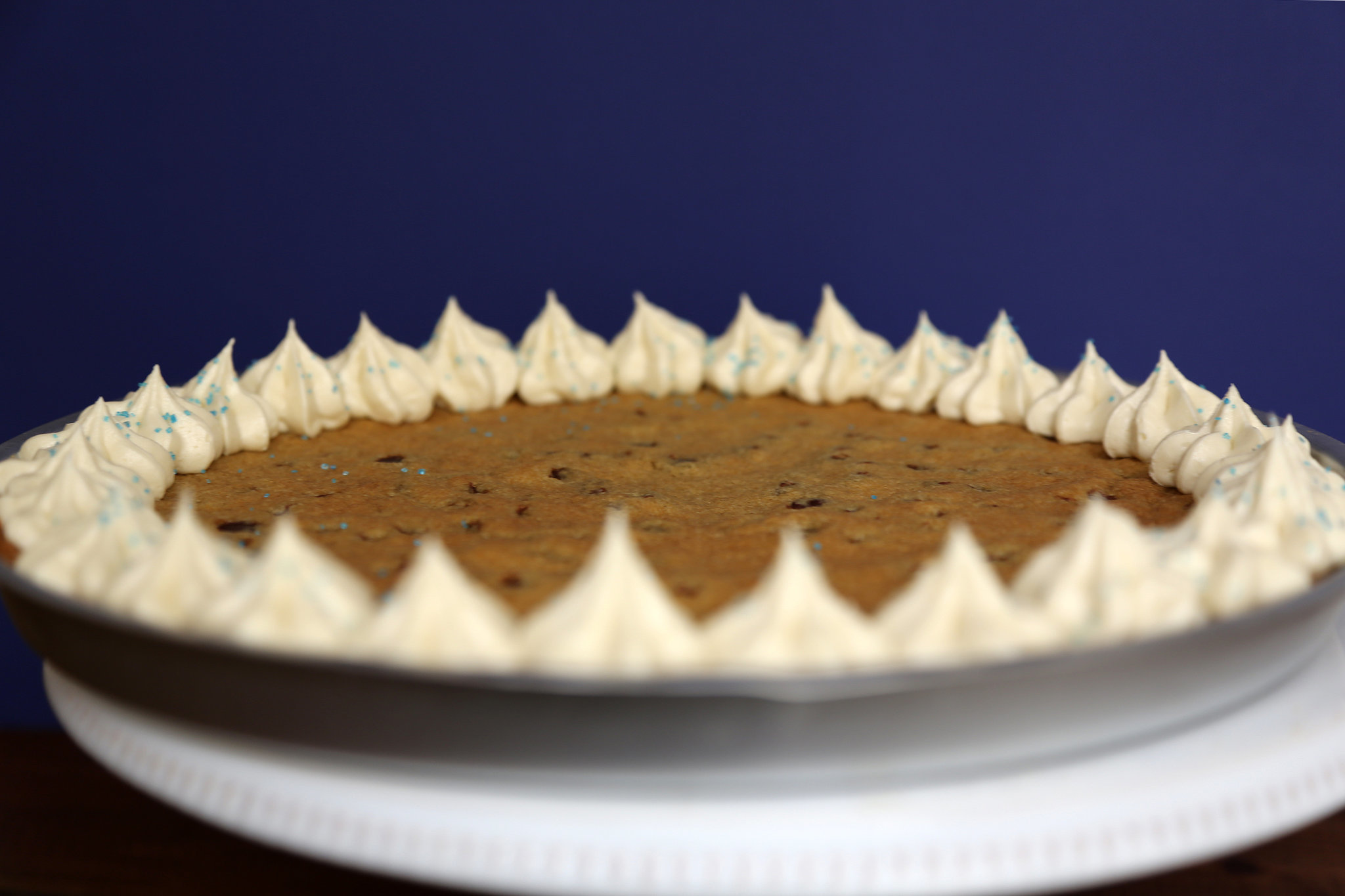 Photo: Anna Monette Roberts
Finish the game off with an all-American favorite: a chocolate chip cookie cake. When decorating the cookie cake with sprinkles and icing, use the colors of the team you are rooting for!