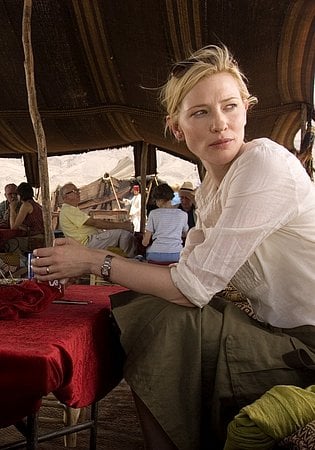 If you've seen Oscar Nominated Babel then you know that traveling in a foreign country isn't always fun and games. However, if you can put all of your fears aside, you'll realize that there are some mighty good eats to be had.
However, if after seeing Babel, you've decided to cross Morocco off of your list of places to visit, then you'll just have to learn to cook the food at home. Because from what I've experienced, authentic Moroccan food is absolutely amazing.
To check out a fantastic recipe for Sweet and Nutty Moroccan Couscous and see a clip where Cate Blanchett and Brad Pitt argue over dinner (as in argue over it, not argue about it),
To see the scene where they should have been enjoying a dish similar to the one above, play the clip below.