While at the New York City Wine & Food Festival [1] Burger Bash and Jets + Chefs events, we couldn't help but notice the ingenious and unusual football-food ideas. Surf-and-turf burgers, beer-keg bowls, and buffalo-sauced shrimp are a few items that will guarantee hoots and hollers from the couch. So turn to these spins while planning your next game-day feast.
Fancy Sausage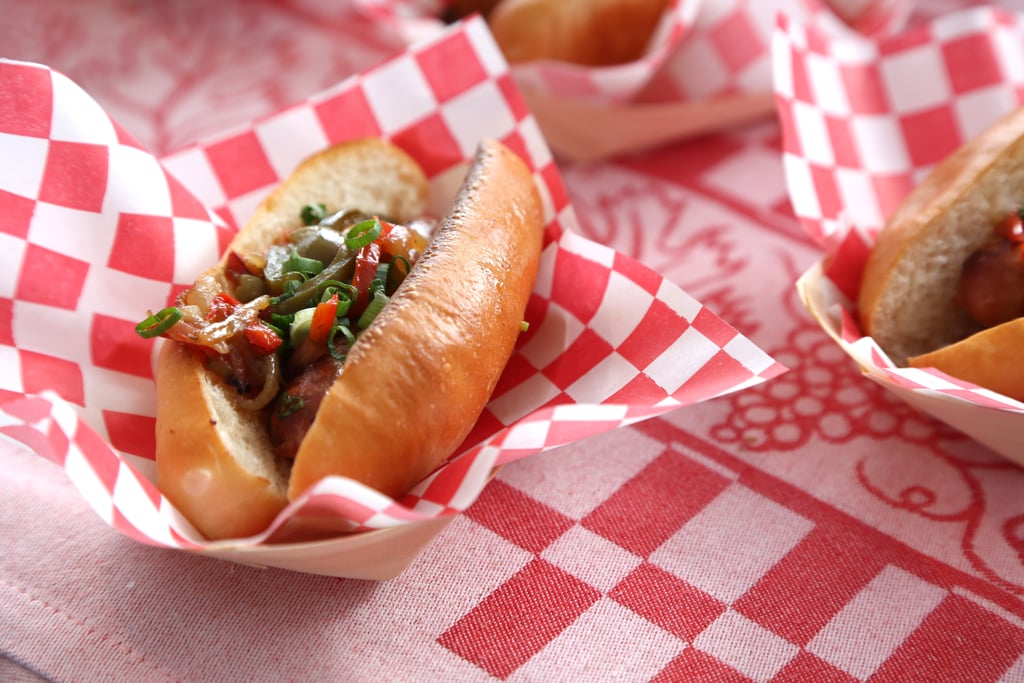 Swap out hot dogs for fancier sausage fare. And don't forget the garnishes! Here, 21 Club [2] topped its bourbon pork sausages with a spicy pepper marmalade that made all the difference.
Jambalaya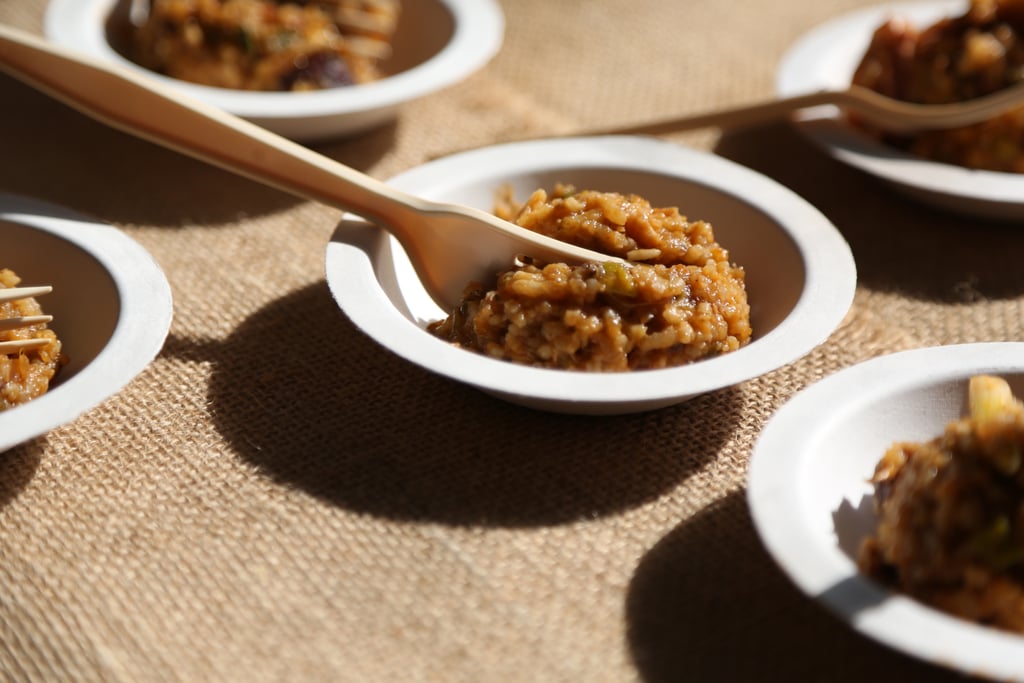 Put aside the ole chili standby, and opt for something that brings in just as much heat: chicken and sausage jambalaya, as inspired by Blue Smoke [3].
Plantain and Sweet Potato Chips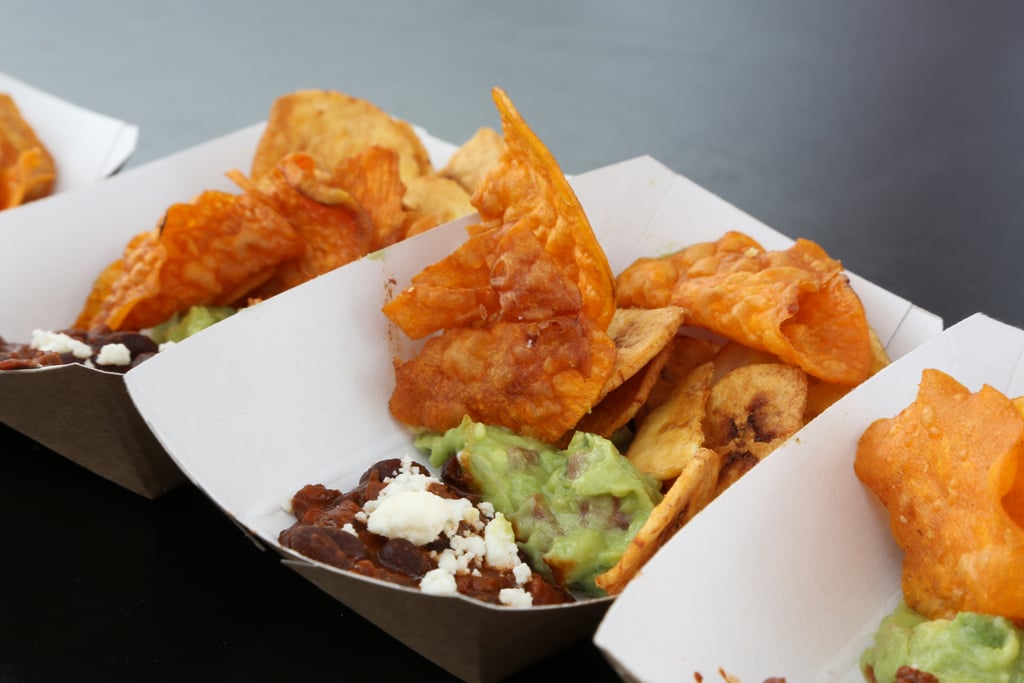 Dos Caminos [4] didn't serve its guacamole with ordinary tortilla chips. Plantain and sweet potato chips made for sweet dipping. Tailgaters will appreciate this little difference.
Asian Condiments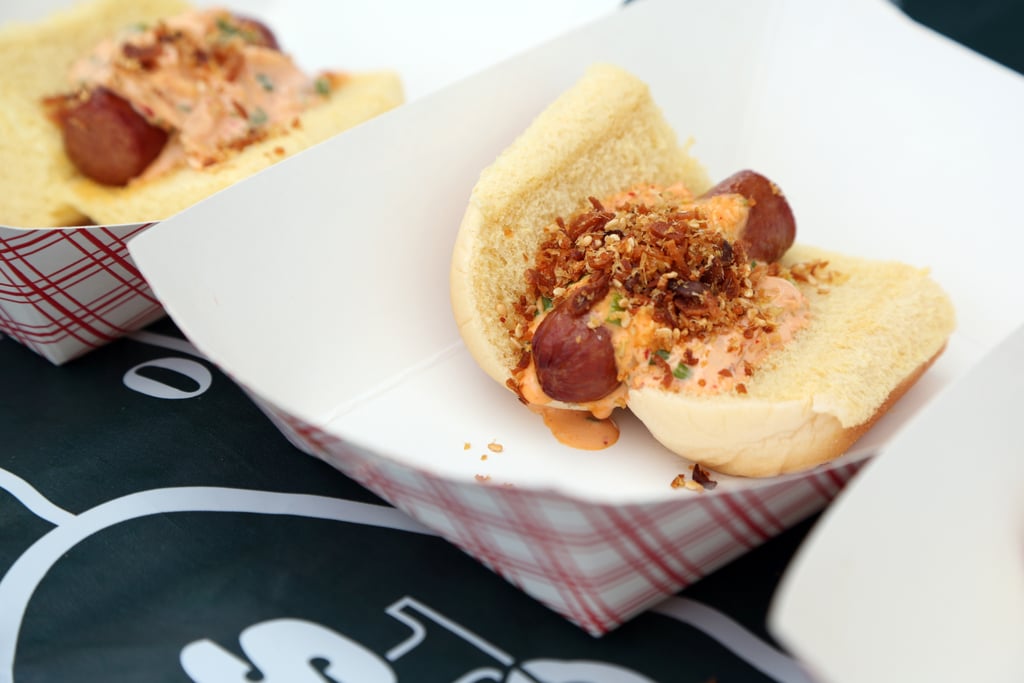 Dress up classic hot dogs by swapping out the condiments. Spice Market [5] brought Korean flair to its franks with kimchi mayo and fried shallots.
Surf and Turf Burgers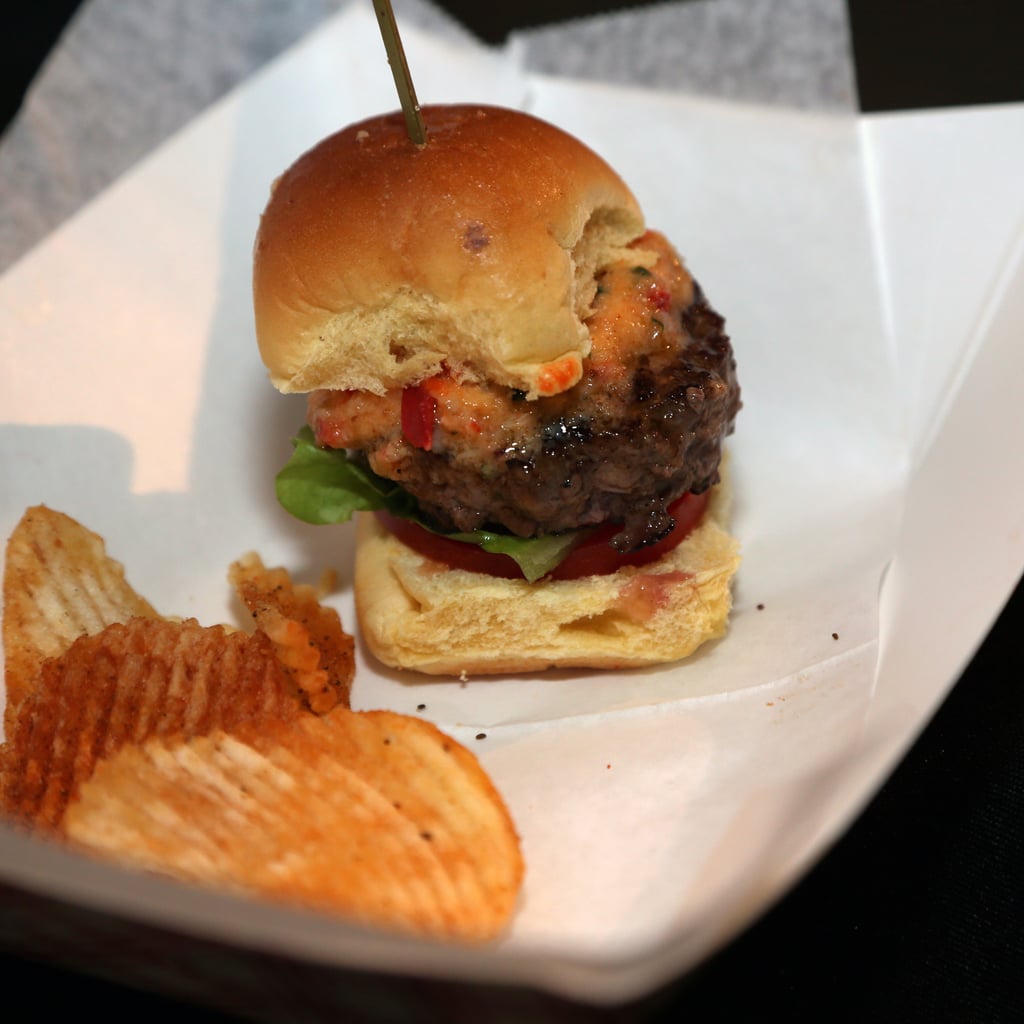 Porter House New York [6] had a brilliant concept for a surf-and-turf burger: a burger with a mound of lobster butter. Whip fresh lobster meat into softened butter, and pat it onto a hot burger off the grill for seafood splendor.
Buffalo-Sauced Shrimp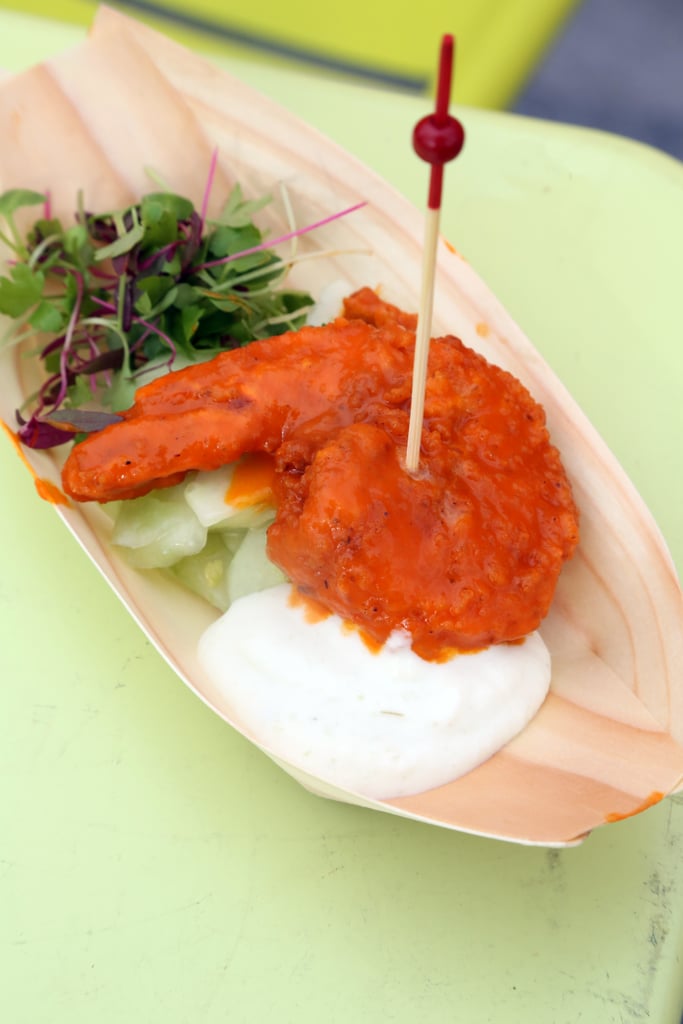 Apply Frank's RedHot Hot Buffalo Wings Sauce [7] to other proteins — 21 Club [8] tossed the hot wing sauce onto fried shrimp.
Less Is More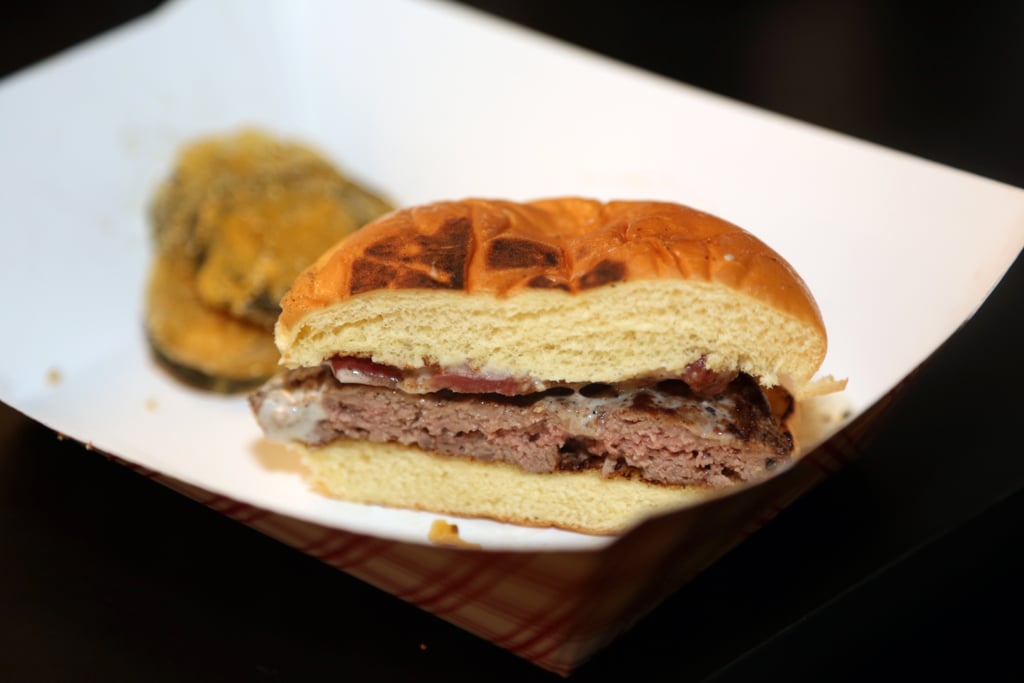 Sometimes less is more. Take it from Custom Burgers by Pat La Frieda [9]: don't overly adorn! Heck, a little splat of blue cheese sauce and crispy bacon are all that diner-style burger needs.
Pink Bubbles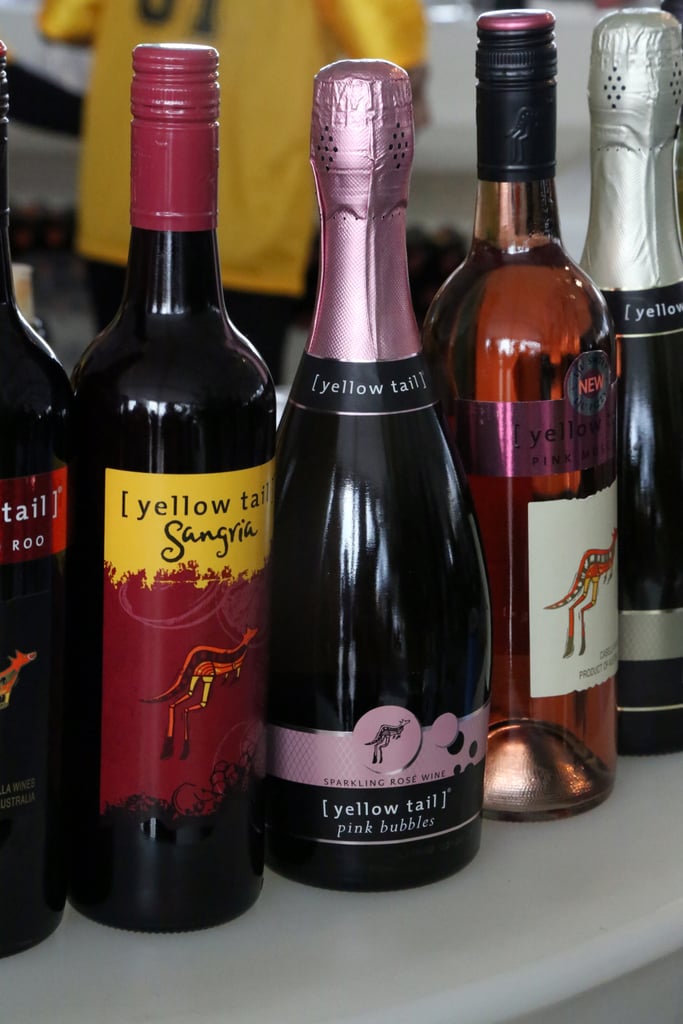 If you're not a beer drinker or you just prefer your bubbles in the form of sparkling wine, a sparkling Rosé like YellowTail [10] Pink Bubbles pairs perfectly with game-day eats. The bubbles dissolve the fat and spiciness of fried foods and sauces, plus it goes well with both light and dark meats.
Spicy Peppers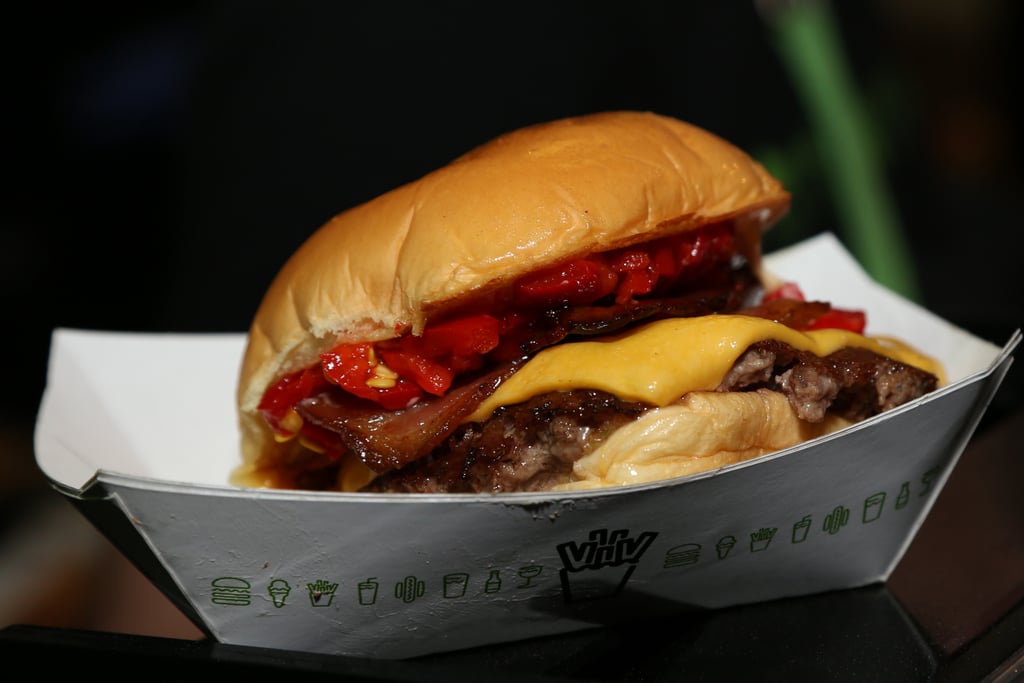 For an easy way to make a burger suddenly more interesting, take note of Shake Shake [11]. The burger joint garnished its bacon cheeseburgers with chopped cherry peppers instead of pickles. The spicy, vinegary peppers cut through the grease and offered extraordinary flavor.
Meatball Sandwiches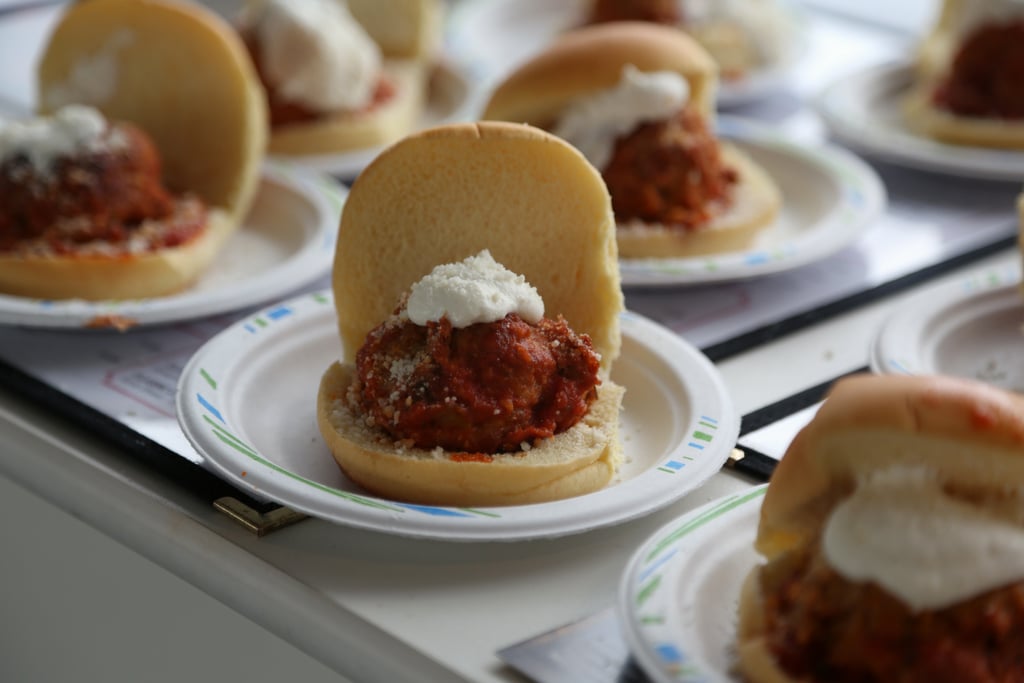 Don't have access to a grill? No problem! Make marinara sauce and meatballs like these from Bill's Bar & Burger [12]. Spoon a large meatball onto a potato bun, and top with parmesan cheese.
Cambodian Corn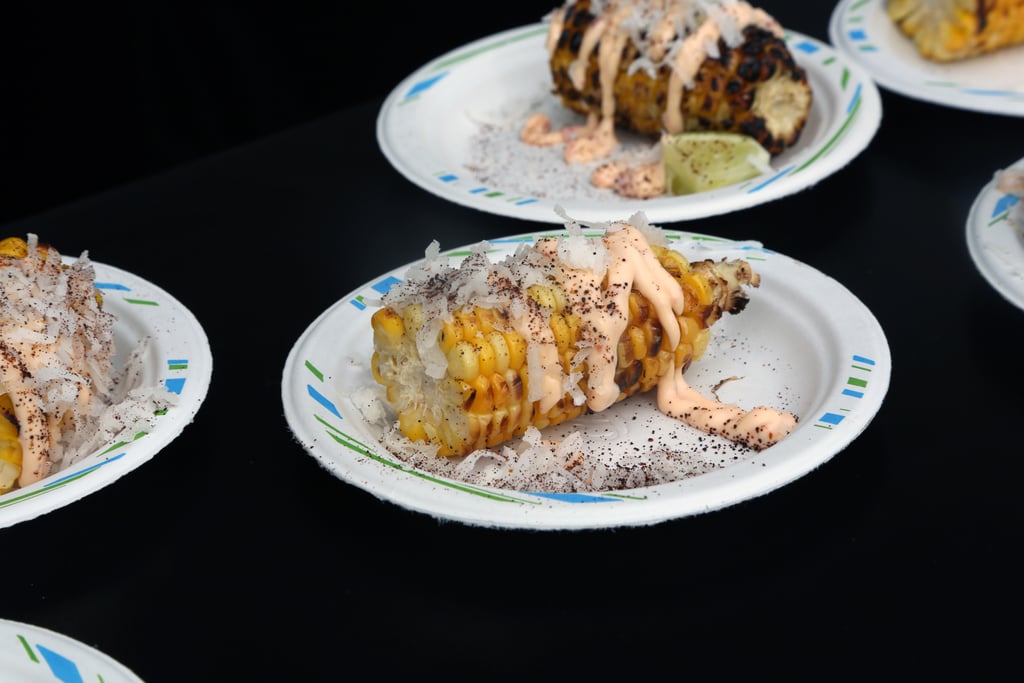 Num Pang Sandwich Shop [13] served grilled corn on the cob with chili mayo, coconut flakes, chili powder, and fresh lime juice. Fans of Mexican-style street corn will appreciate the spiciness of this combo plus the unusual crunch and tropical flavor imparted by the coconut.
Kool-Aid Pickles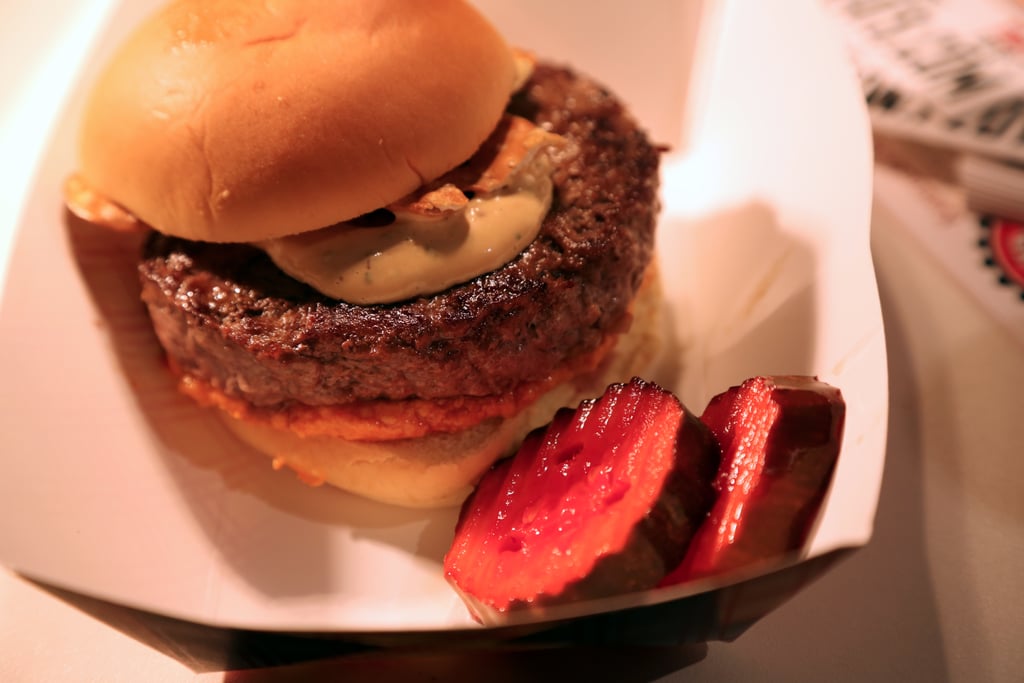 The Old Homestead Steakhouse at Borgata [14] served sweet-sour Kool-Aid pickles alongside its burger. Making the pickles [15] couldn't be easier: Combine a Kool-Aid flavor packet of your choice, a cup of sugar, and a jar of pickles. Refrigerate the pickles for a day or up to a week (to let that neon color and berry flavor fully soak in). Prepare to be amazed by how winning this combo is.
Beer-Keg Bowls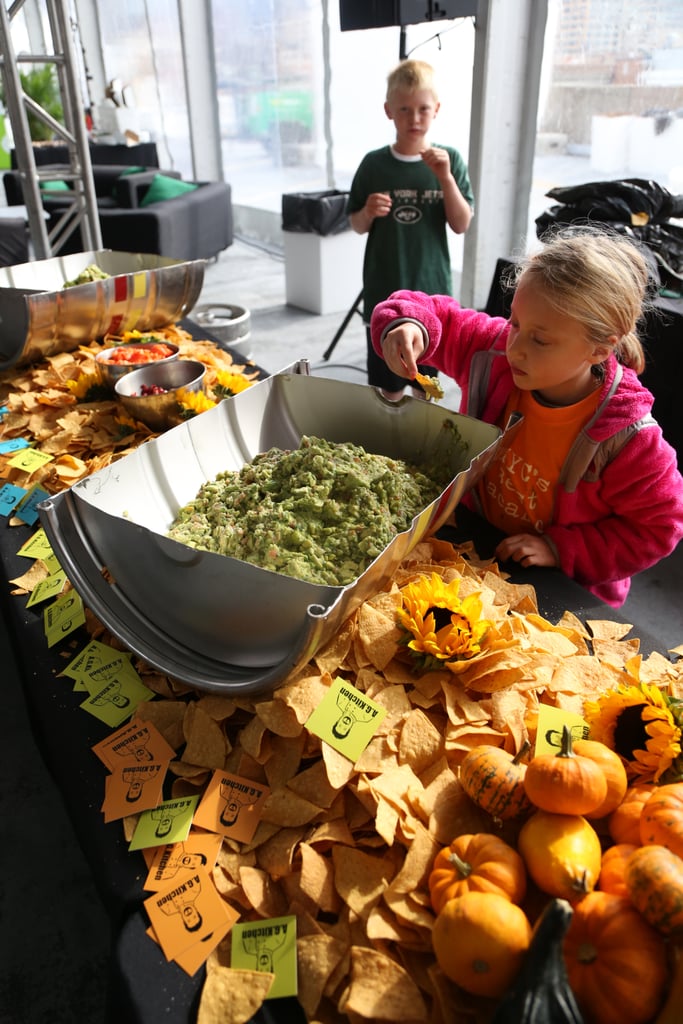 Got an empty keg? Saw it in half to form a giant party-size bowl for guacamole like AG Kitchen [16] did.
Sweet Corn Pudding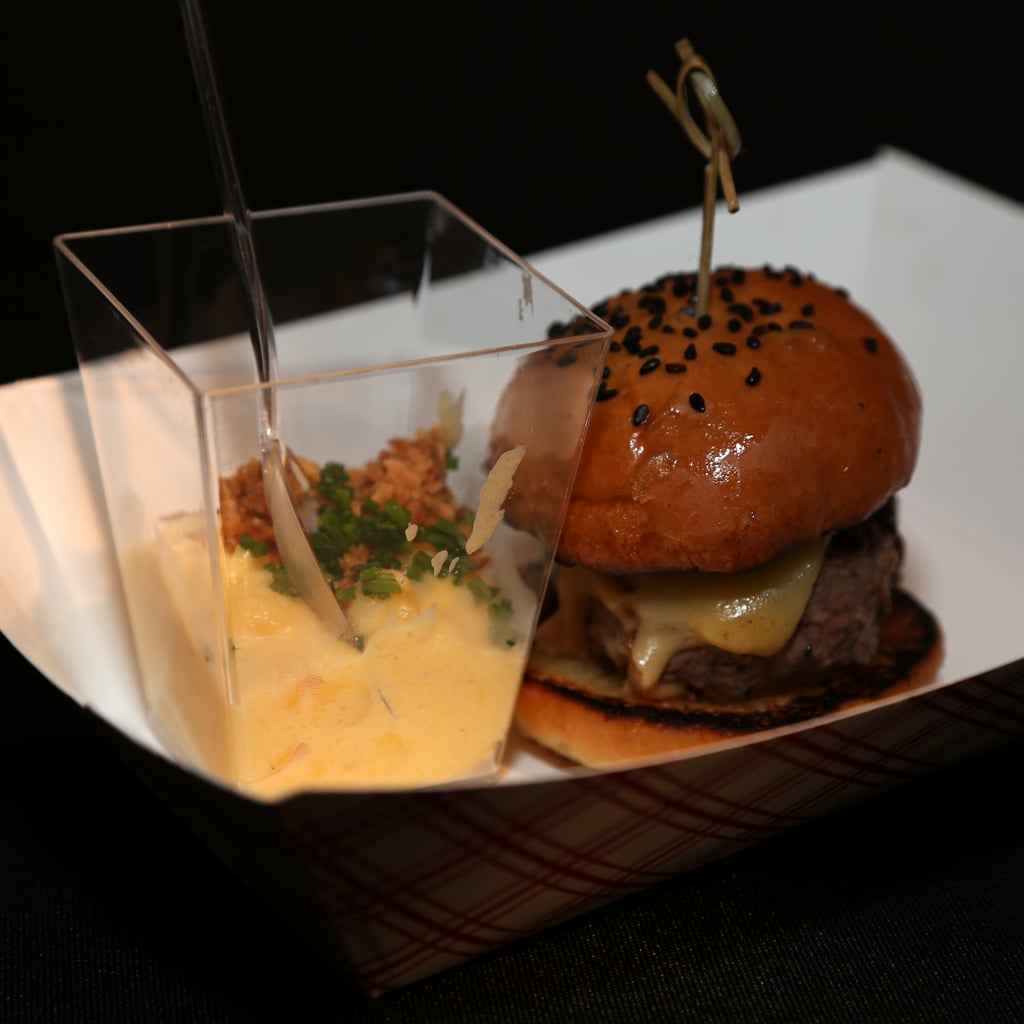 STK [17] makes corning pudding (aka creamed corn) a coveted side dish. Mix fresh corn kernels, pureed corn, and a little cornmeal (to give it a cornbready texture). Then top it with chives and crispy fried onions.