For a "definitive guide to Thai cuisine," look no further than Thailand: The Cookbook [1] ($36, originally $50), written and photographed by Jean-Pierre Gabriel. Flipping through the massive collection, the colorful images transport you into Thai home kitchens and marketplaces. Many recipes like spicy frog dip, spicy grilled pork brain, stuffed mangrove trumpet tree flowers, and spicy dried buffalo skin salad contain enthralling ingredients, but many of which may be difficult to procure in the States. Although these recipes are very intriguing to read, the pleasure of owning a cookbook is having the ability to cook from it! To help the Thai-cuisine curious, the author shares a few authentic Thai dishes from the book that can easily be made in American kitchens.
Tomato Chili Sauce
"This sauce [made of green bird's eye chilies, shallots, garlic, tomatoes, and lemongrass] is extremely easy to prepare and is most often found in the province of Chiang Rai in the North. As with most Thai dishes, the level of heat is meant to be offset by either raw or cooked vegetables. [It's] a healthy starter."
Beef and Coconut Milk Curry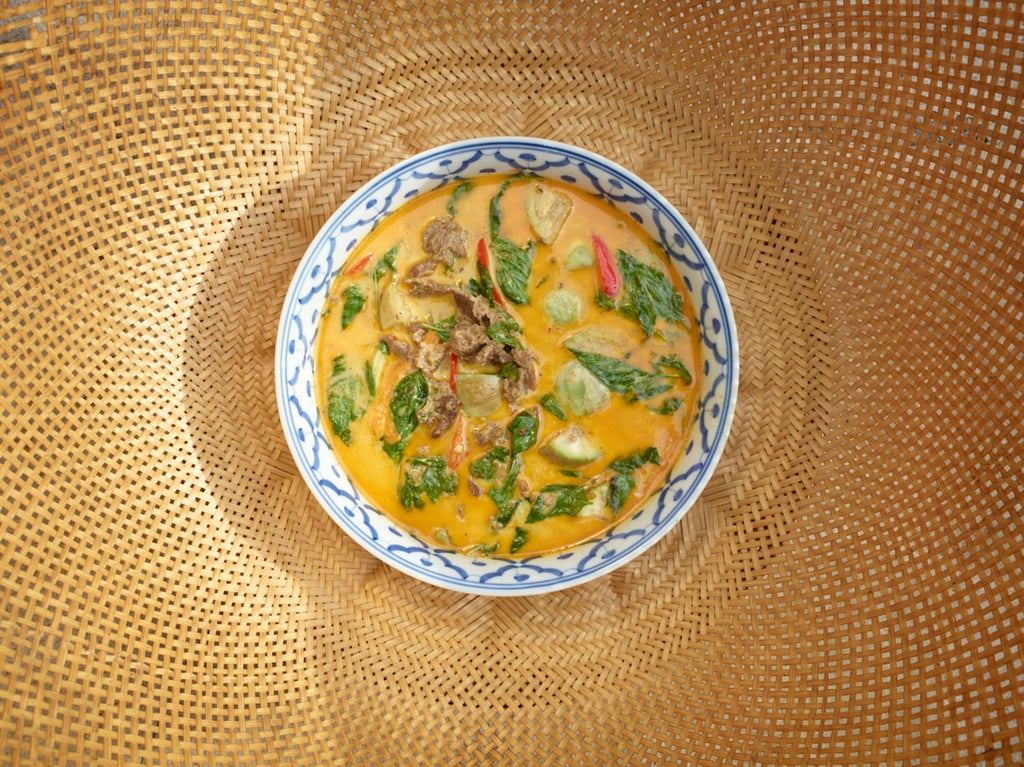 "This recipe highlights the four basic flavors of Thai food: sweet, salty, spicy, and bitter. The secret, however, lies in the freshness that comes from the curry paste and the sweet basil, which is added at the very end."
Grilled Whole Chicken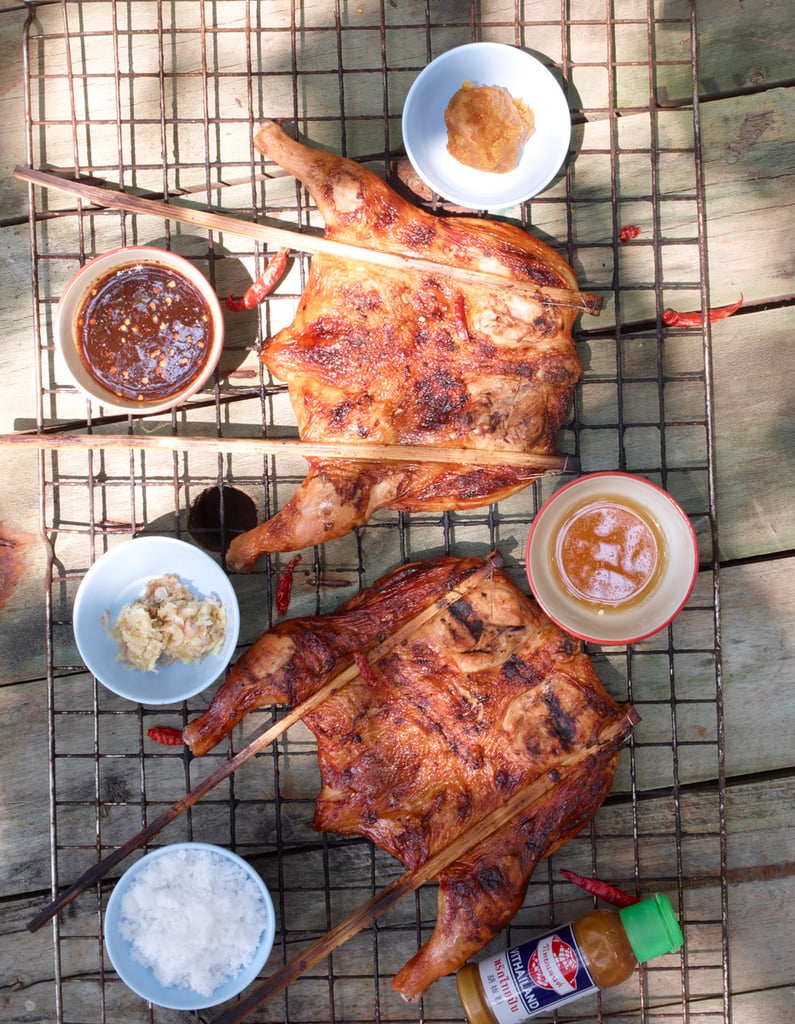 "You can find this sort of BBQ chicken all over Thailand, most often in markets. The spice mixture [garlic, salt, black pepper, soy sauce, palm sugar] that's rubbed onto the chicken gives this dish incredible flavor."
Stir-Fried Tofu With Bean Sprouts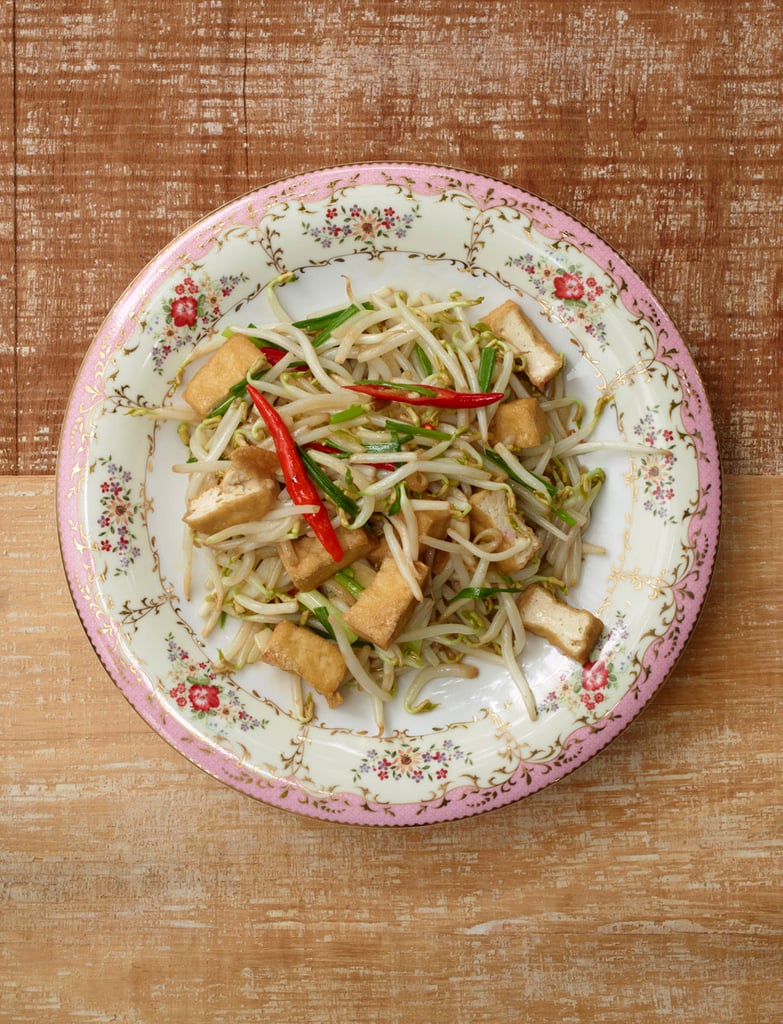 "I love stir-fried and deep-fried tofu. The contrast between the crispy fried skin and the softness inside is mouthwatering. This dish is best served with stir-fried bean sprouts and fresh scallions."
Fried Noodles in Coconut Milk with Shrimp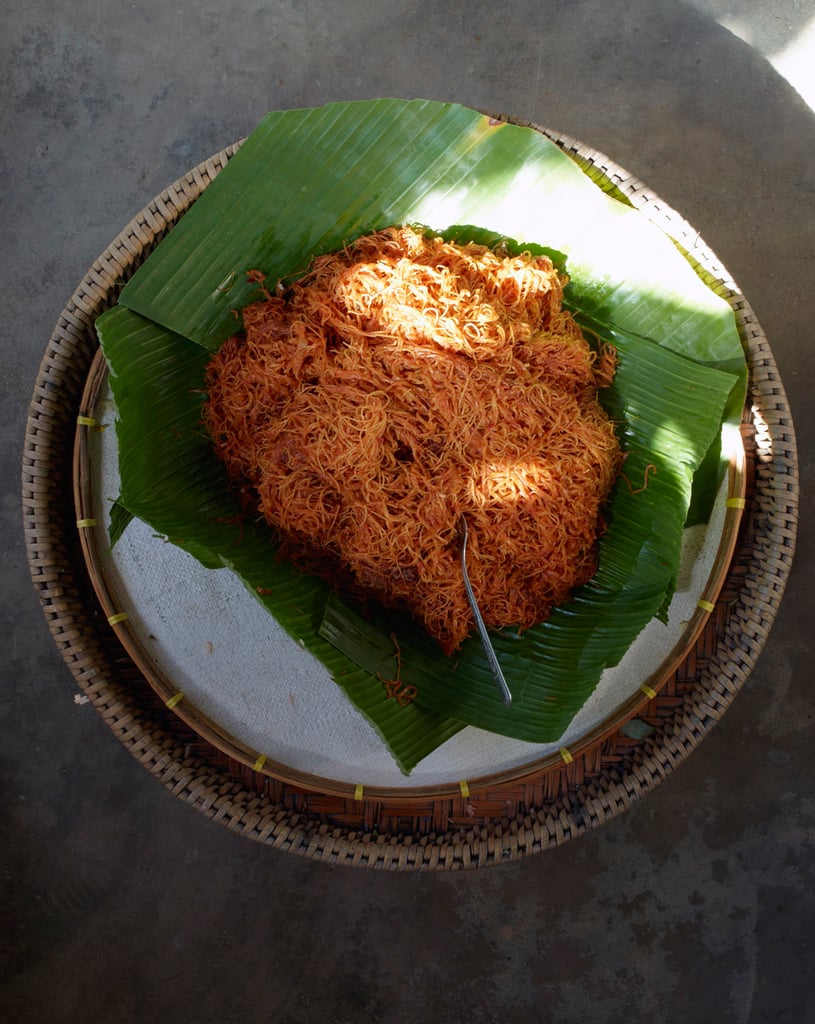 "This recipe comes from the Southern province of Nakhon Si Thammarat, which is located in the Gulf of Thailand. The four major flavors of Thai cuisine are highlighted here again through palm sugar (sweet), dried chilies (spicy), tamarind (bitterness), and shrimp paste (salt). As I mentioned earlier, spicy dishes like this are served with steamed or raw vegetables that downplay the heat factor."
Drunken Noodles With Pork
"[This is] a typical stir-fry that highlights three very different types of vegetables: chinese broccoli, mushrooms, and baby corn. We call the noodles drunken, because they absorb all of the juices and flavors from the pork, soy sauce, and sugar. A little bit of fresh basil on top makes this dish sing."
Sweet Banana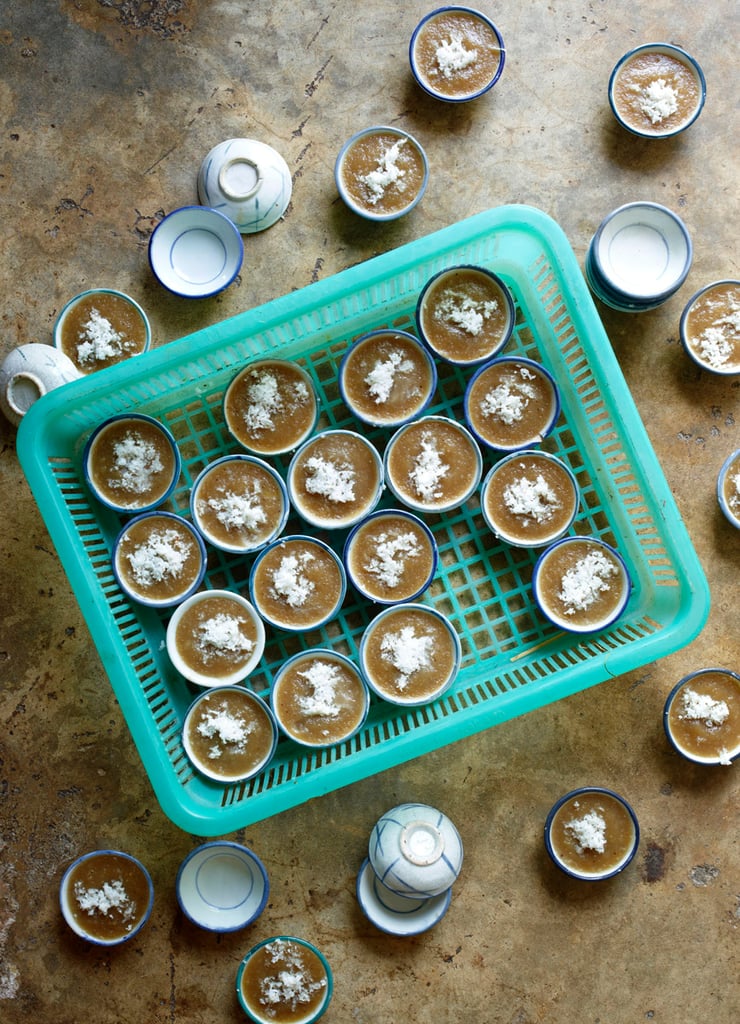 "Steaming is a technique often used in Thailand when preparing creamy desserts. These small porcelain pots, called talal cups, are sold throughout Thailand at markets and street-side vendors."