Thanksgiving Dessert That's Easy As (Pecan) Pie
Thanksgiving Dessert That's Easy As (Pecan) Pie
Like us on Facebook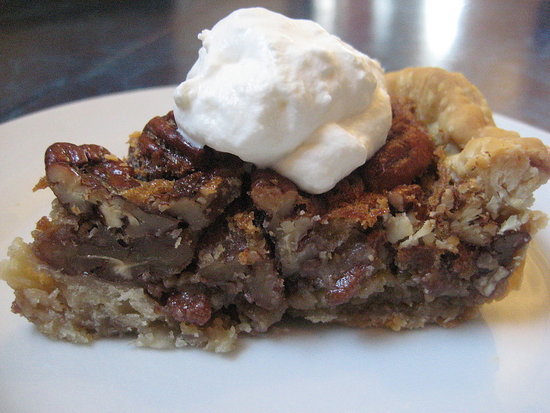 Need a super-quick, delicious dessert for Thanksgiving? How about classic pecan pie! This no-fail recipe is especially great for those short on time or new to the kitchen. No special baking equipment is needed to make this pie. All you have to do is combine the filling ingredients in a bowl, fill the pie shell, and bake. To simplify the process even more, use a ready-made pie crust from the store. The final pie is chewy, sweet, and nutty. Learn how to make it and

.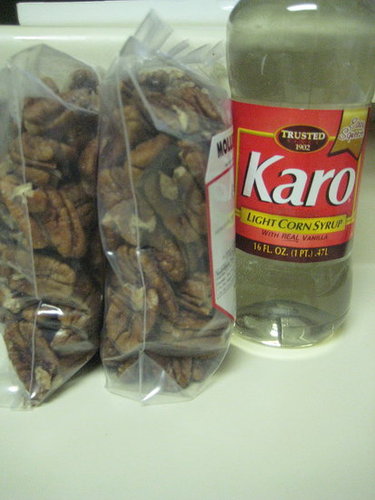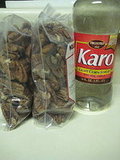 Ingredients
1 disk homemade or store-ready pie dough, rolled out and fitted into a 9-inch pie plate
4 large eggs
1 cup light corn syrup
1/3 cup packed light-brown sugar
1/4 cup granulated sugar
4 tablespoons unsalted butter, melted
1 teaspoon vanilla extract
1/2 teaspoon salt
3 cups pecan halves
Lightly sweetened whipped cream, for serving (optional)
Directions
Preheat oven to 375 degrees. with rack set in lowest position.
Using kitchen shears or a paring knife, trim dough to a 1-inch overhang. With floured fingers, fold overhang under itself to form a rim; pinch between thumb and forefinger to form a uniform edge around rim of pie plate. Crimp with fingertips. Transfer dough-lined pie plate to refrigerator.
Make filling: In a large bowl, whisk eggs, corn syrup, sugars, butter, vanilla, and salt until smooth; mix in pecans.




Pour mixture into chilled pie crust; place pie plate on a rimmed baking sheet.




Bake until filling jiggles slightly in the center when gently shaken, 50 to 60 minutes.
Cool pie completely in plate, 5 to 6 hours. Serve with whipped cream, if desired.
Serves 8.
Information
Category

Desserts, Pies/Tarts

Cuisine

North American