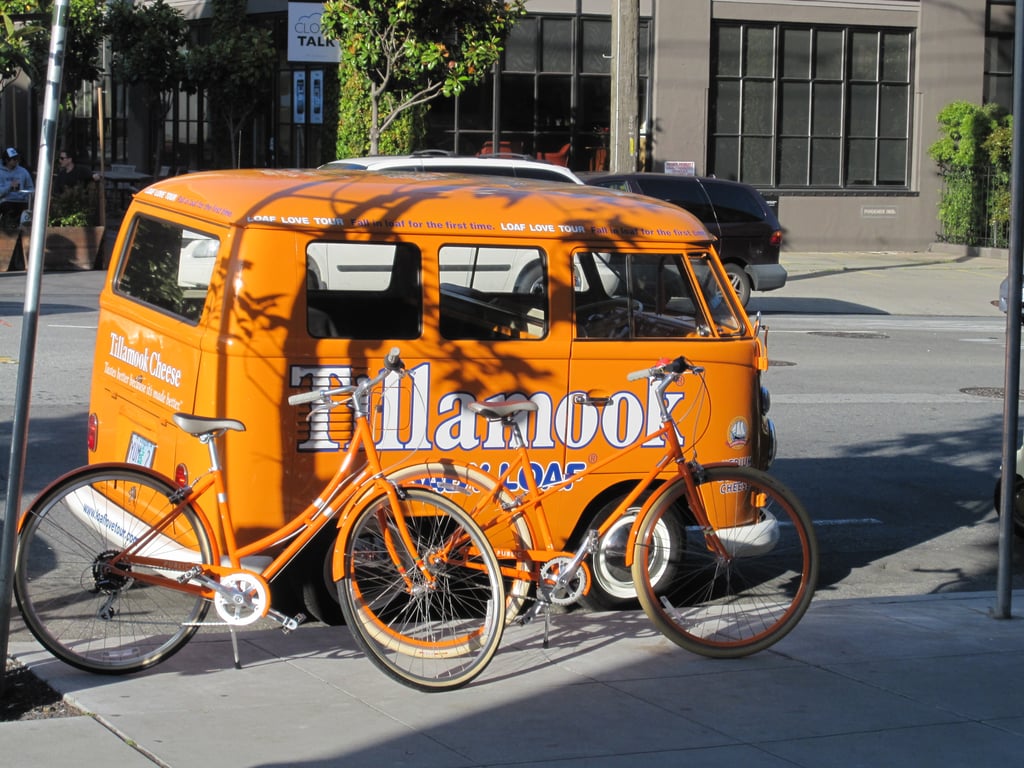 How cute are the trucks?
A sign announces the event.
The grilled macaroni and cheese sandwich.
Another shot!
And yet, another!
Chef Heidi Gibson, the mastermind behind the American's grilled cheese sandwiches.
Two assembled sandwiches.
Heidi explains how important the two slices of cheese are.
For the demo's sake, she used a makeshift oven.
Mmmmm: grilled cheese!
The sandwich is ready for its close-up!
Have you tried one?
So good!