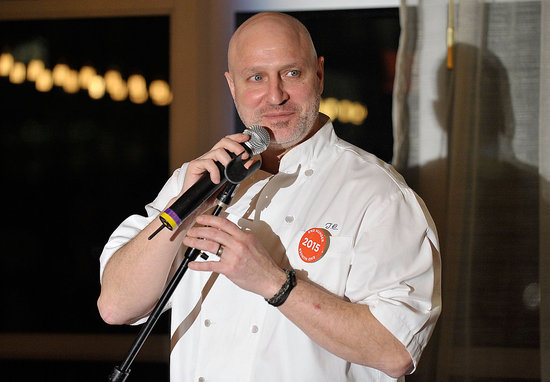 Tom Colicchio, the head judge of
Top Chef
and owner of the
Craft
restaurants, is having one stellar year. On Monday, he won the
James Beard Award
for the most Outstanding Chef in the nation, and last month, the
New York Times
awarded his newest restaurant,
Colicchio and Sons
, a
three-star review
. Later this Winter, we can look forward to seeing him on the seventh season of
Top Chef
, which is currently being
filmed in
Washington DC. Since I've always been a fan of the fair, hard-working chef, I'm excited to see him doing so well. How do you feel about him?