There's nothing like a beautifully ripe tomato. Be it an heirloom, roma, cherry, or any other varietal, these luscious fruits are one of the most coveted ingredients of the Summer. While they're at their peak, pick up some tomatoes from the market and get cooking! Here are 24 tomato recipes to inspire you.
— Additional reporting by Nicole Perry and Aemilia Madden
Chicken Parmesan Sub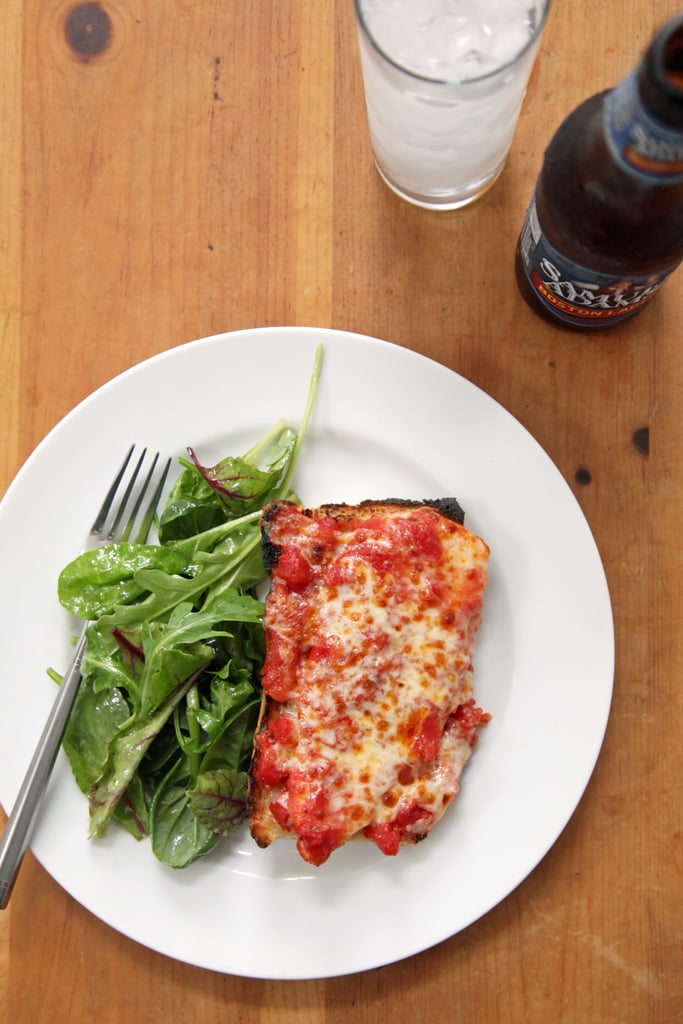 There's nothing more satisfying than this chicken parmesan sub [1]. Slathered with tomato sauce, mozzarella, and herbs, this mouth-watering creation is one to add to your sandwich rotation.
Roasted Tomatoes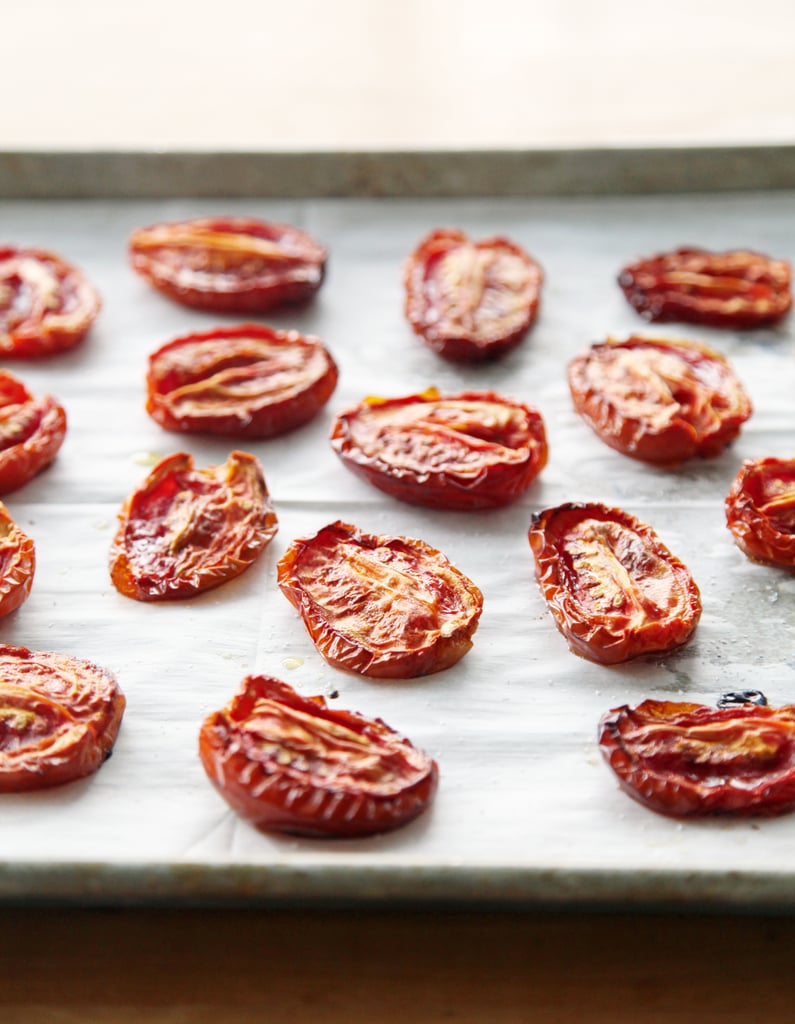 Fresh tomatoes are tasty in and of themselves, but roasted tomatoes [2] take the bright flavor of these red gems to a whole different level. Rich and caramelized, these juicy tomatoes are great for pasta, sandwiches, or even as a stand-alone snack.
Pasta With Pesto and Roasted Tomatoes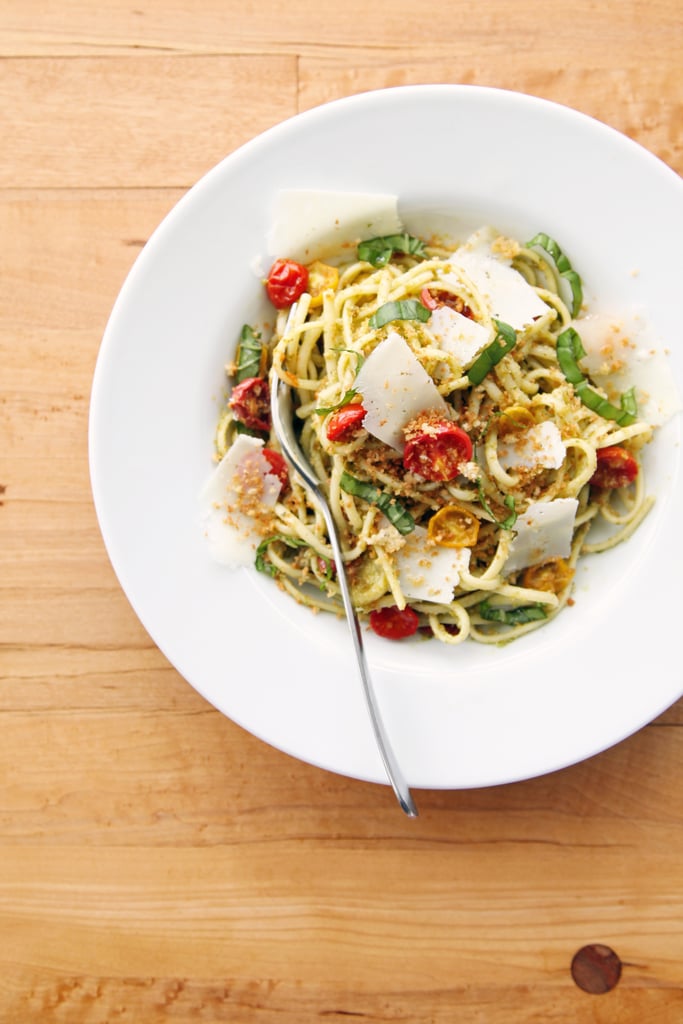 Sometimes the best recipes keep it simple, and this pesto and roasted tomato pasta dish [3] is no exception. It may easily become your new favorite Summer dish.
Guacamole Mason-Jar Salad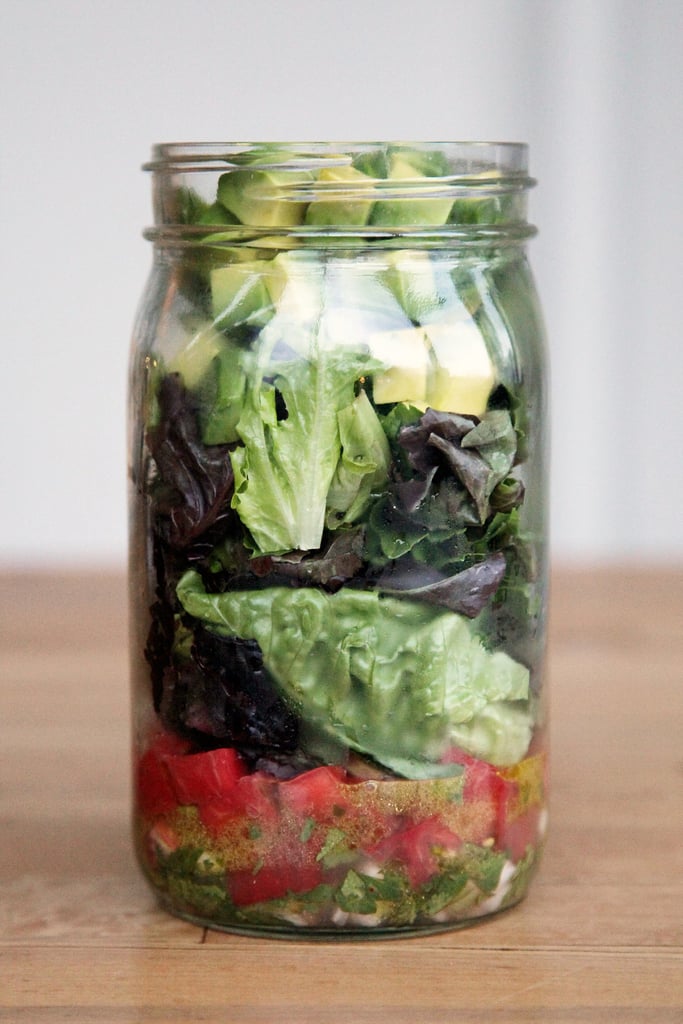 If you love the taste of chips and guac, then you must try this mason-jar guacamole salad [4]. It's a lightened up take on your go-to snack.
Quinoa and Tomato Salad
Lunch is served with this quinoa and tomato salad [5]. Tomatoes are abundantly scattered throughout the earthy quinoa.
Caprese Mac and Cheese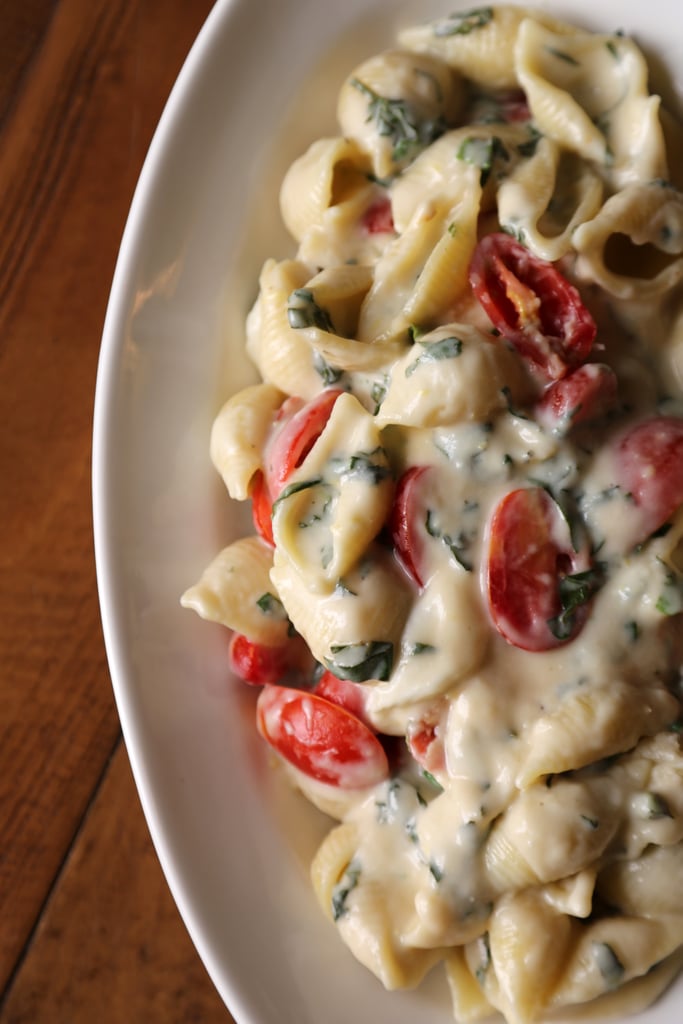 Mac and cheese is a widely adored staple, but sometimes it's nice to mix it up! This caprese version [6] includes all the classic flavors of the salad (tomatoes, mozzarella, and basil) but folded in mac and cheese.
Restaurant-Style Tomato Salsa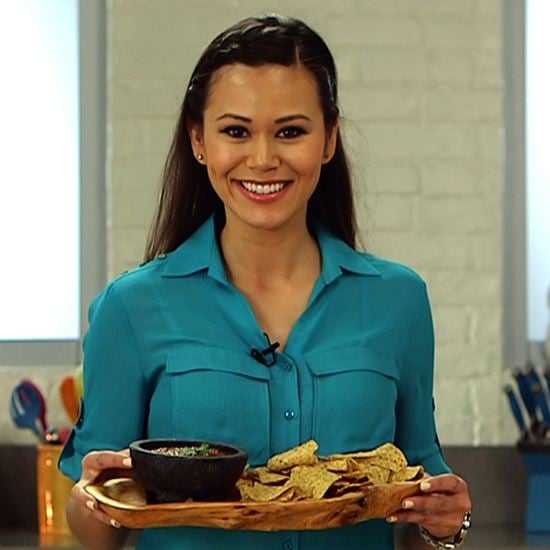 Ditch the jar and whip up a batch of restaurant-style roasted salsa [7] at home. For bonus points, pair it with crisp tortilla chips [8], fried or baked — it's up to you!
Roasted Tomatoes and Herbs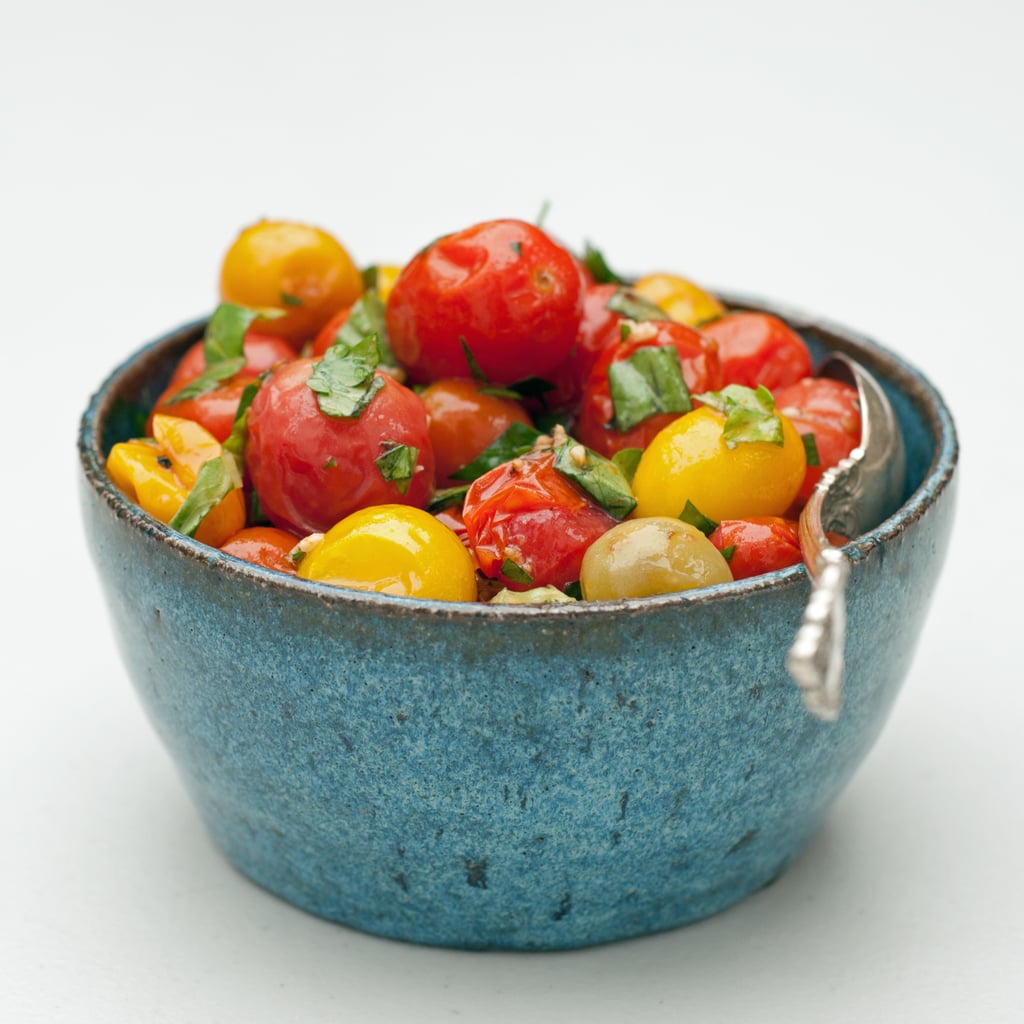 As beautiful as it is delicious, this dish requires only three simple steps. Herbs and tomatoes [9] are a well-loved culinary pairing, so why mess with a good thing?
Bacon and Tomato Pasta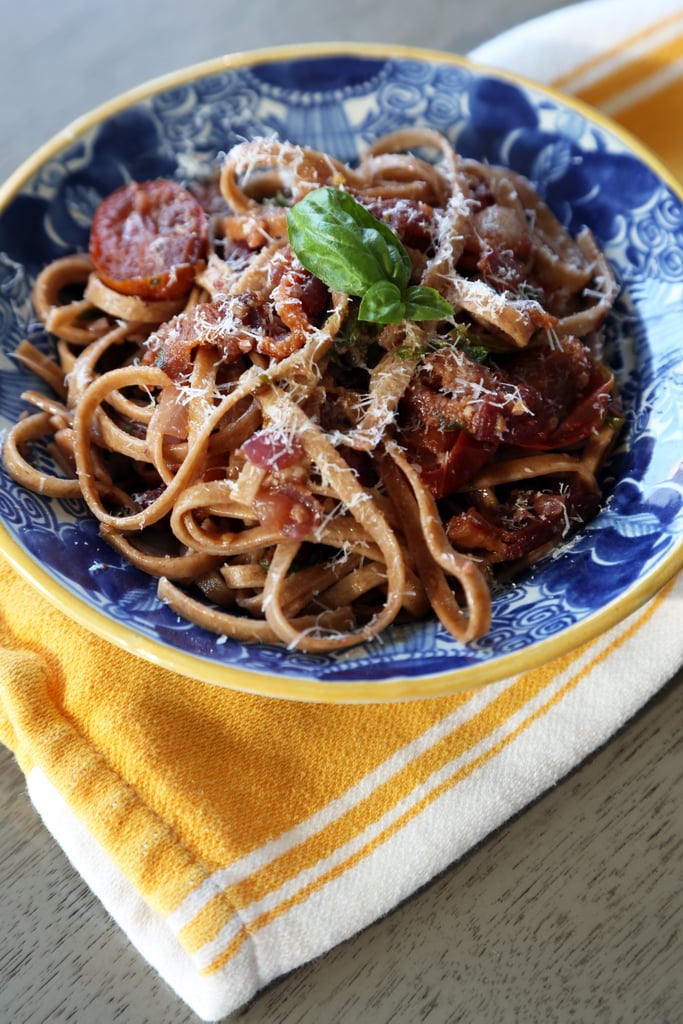 A riff on pasta all'amatriciana, this fast and easy pasta dish [10] is ripe with flavor thanks to a generous helping of tomatoes, diced red onion, bacon, and red chili flakes.
Watermelon Caprese Salad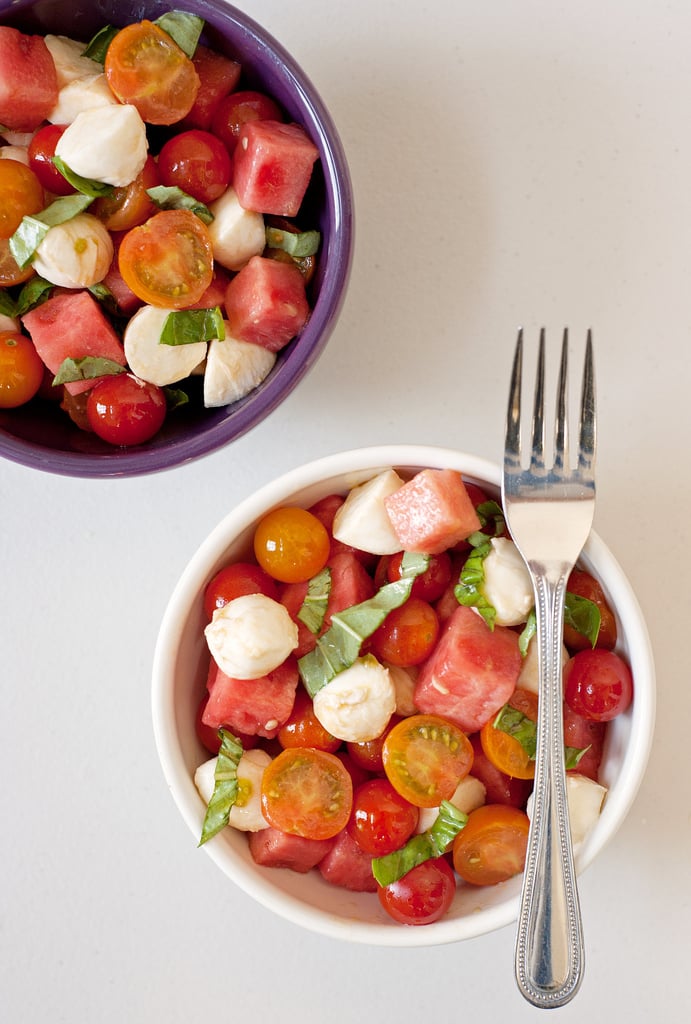 Tangy tomatoes meet sweet Summer melon [11] in this colorful salad, proving a delicious match for both your sweet tooth and savory cravings.
Greek Salad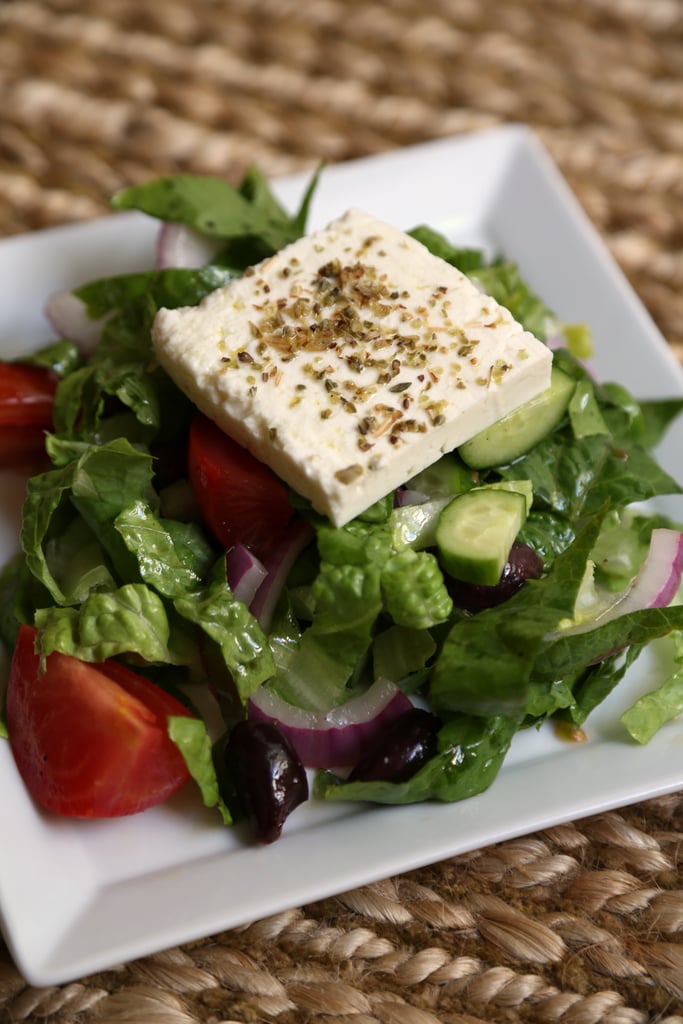 You can't enjoy a proper Greek salad [12] without fresh tomatoes! Add crumbly feta cheese, cool cucumbers, and savory onions to create a perfect Isles-inspired dish.
Sun-Dried Tomato Pasta Salad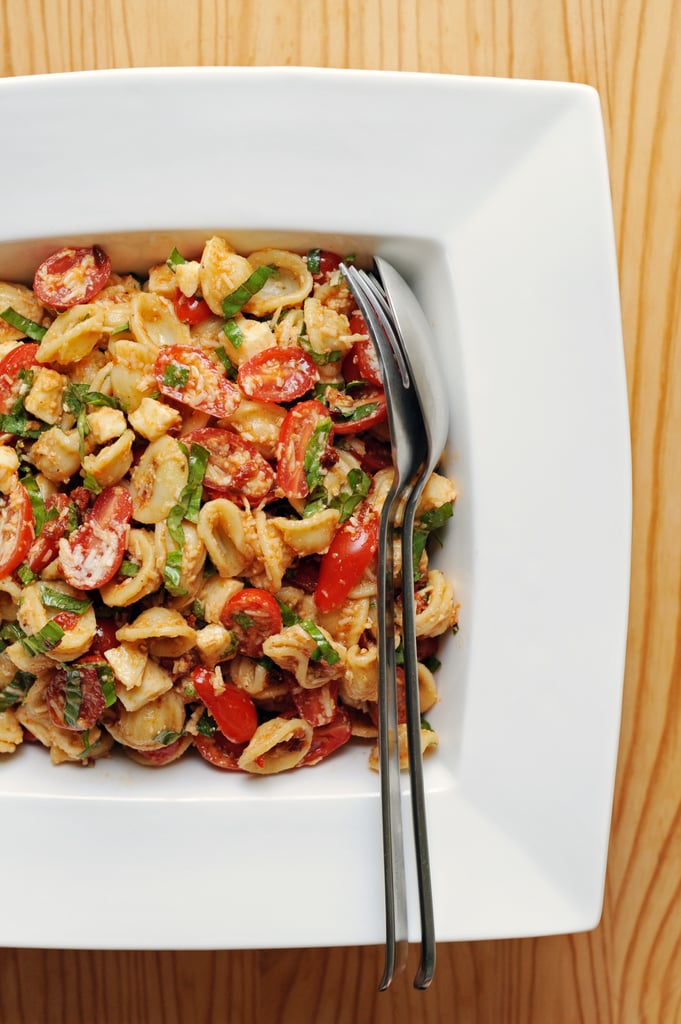 Full of tomato flavor thanks to slivers of sun-dried tomatoes, a dressing made from the candy-sweet dried fruit, and halved cherry tomatoes, this pasta salad [13] is destined to become a potluck and backyard BBQ staple.
Baked Eggs With Tomato, Cheese, and Fire-Roasted Eggplant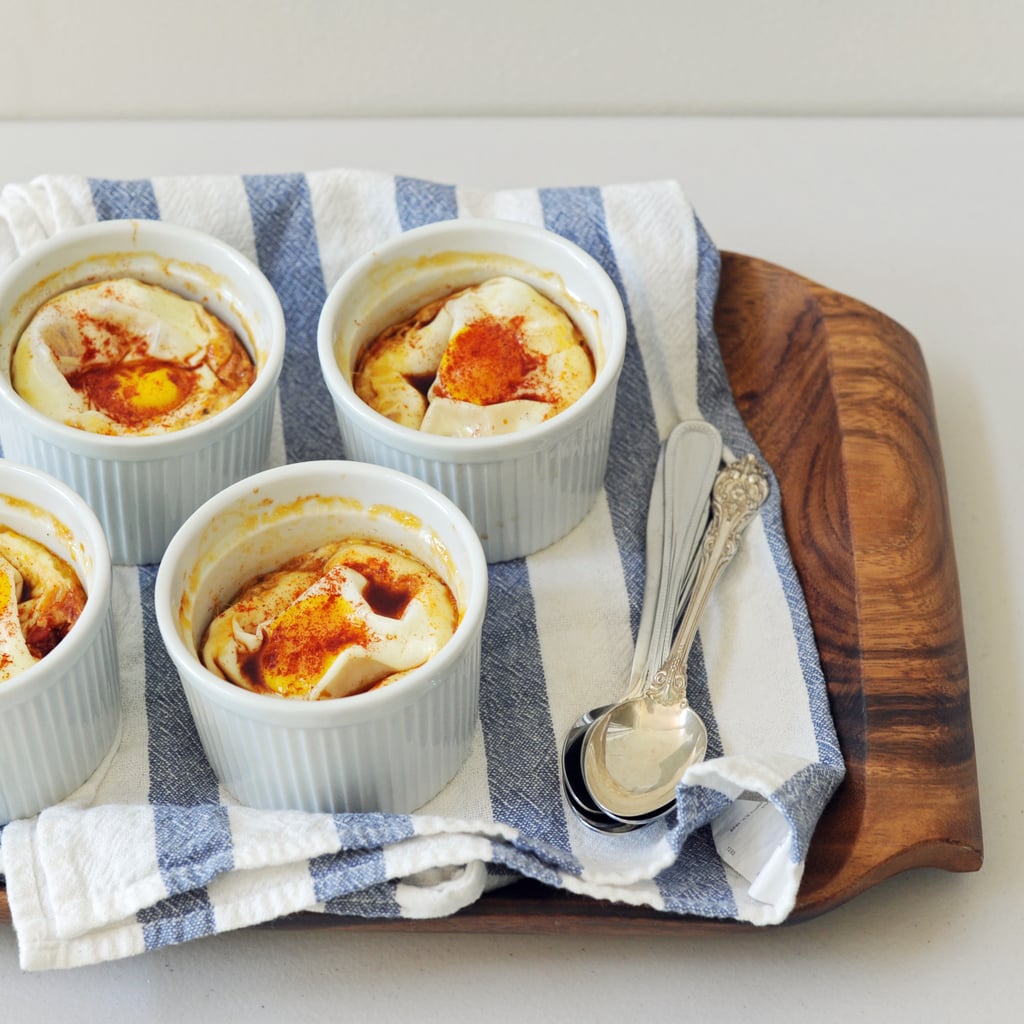 Tomatoes, cheese, roasted eggplant, and eggs might sound like an odd pairing, but the flavors meld together seamlessly for a vibrant brunch-friendly egg dish [14].
Tomato Mayonnaise Sandwich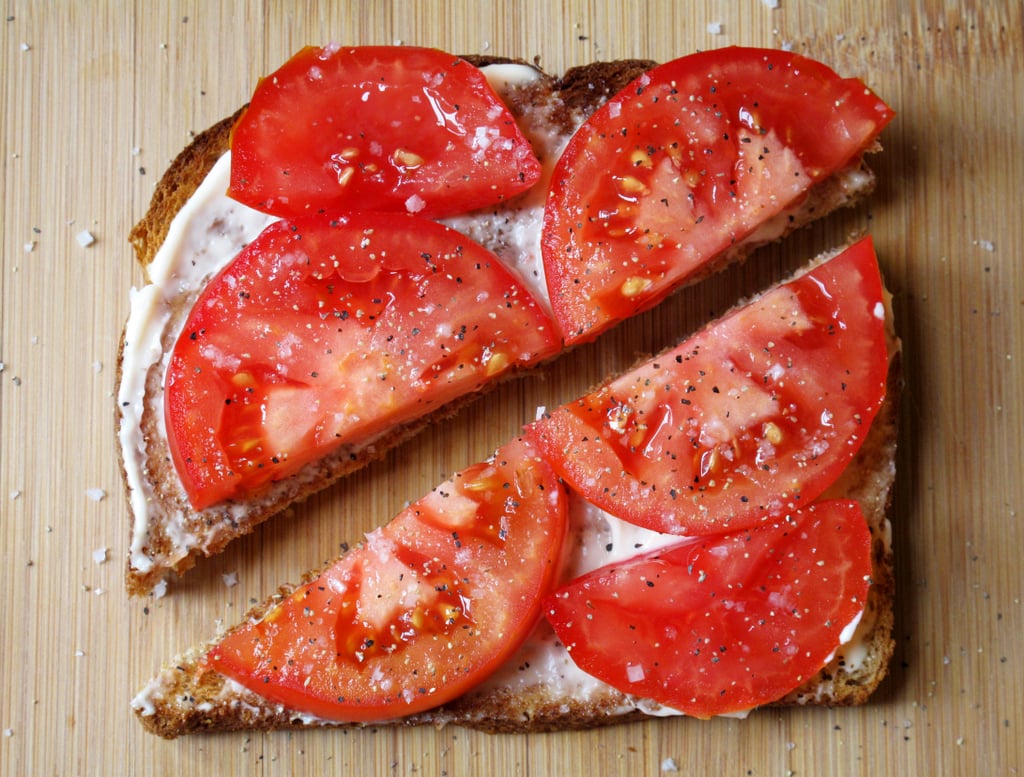 One of the simplest ways to enjoy a perfectly ripe tomato and also one of the best, this open-faced tomato sandwich [15] requires naught but the best tomatoes you can get your hands on, a hefty pinch of salt, and toast lightly slicked with mayonnaise.
3-Ingredient Tomato Sauce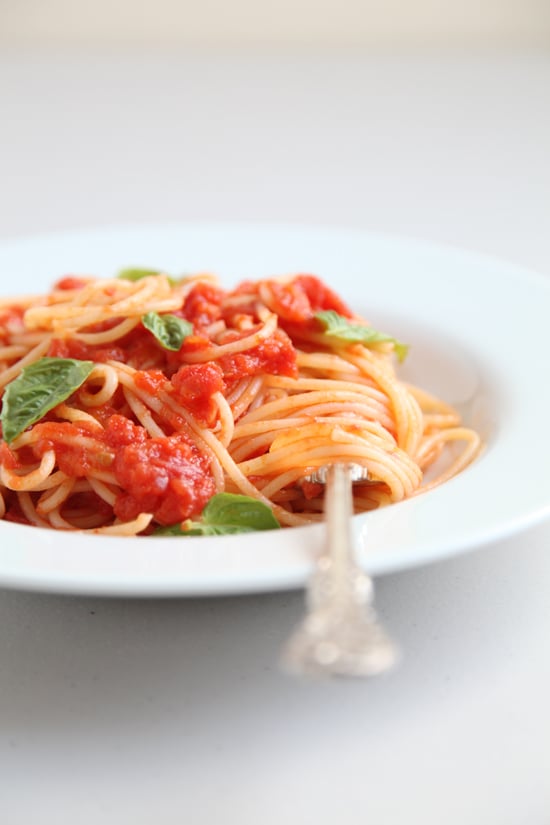 Once you try Marcella Hazan's iconic three-ingredient tomato sauce [16], you're bound to fall in love. Full of rich, buttery flavor, it's all spaghetti needs to be taken from workaday to weeknight masterpiece (though a few leaves of basil can't hurt!).
Caprese Quinoa Bake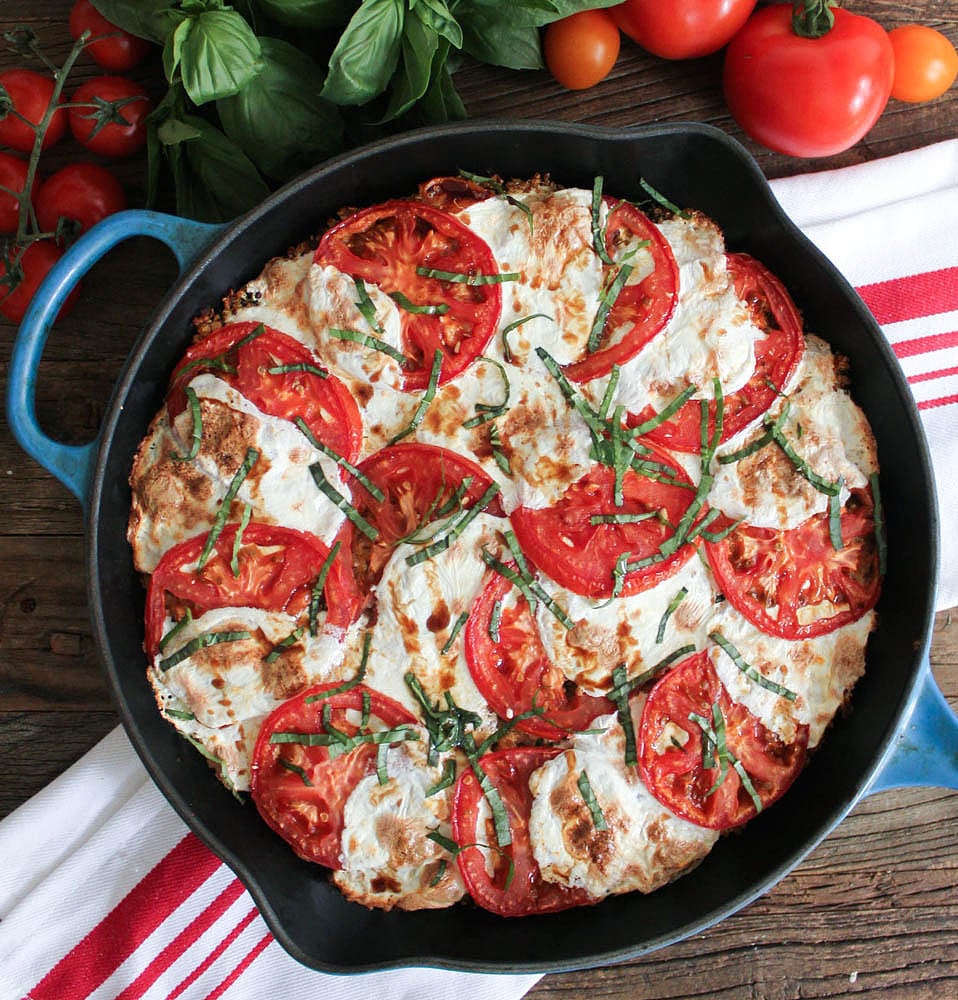 Perfect as a main dish or a side, this scrumptious bake [17] is filled with fluffy grains and succulent tomatoes, then topped with basil and mozzarella.
Spicy Tomato Soup With Grilled Cheese Croutons
Rather than serve tomato soup with a grilled cheese, upgrade the classic pairing [18] by employing crusty cubes of grilled cheese croutons as a garnish. In the off-season, the soup base is best made from canned tomatoes, but while tomatoes are at their peak, sub in four pounds of peeled [19] farmers-market-fresh fruit.
Pico de Gallo
Top off everything from grilled fish to crispy tortilla chips with homemade pico de gallo [20].
Pesto Pasta Salad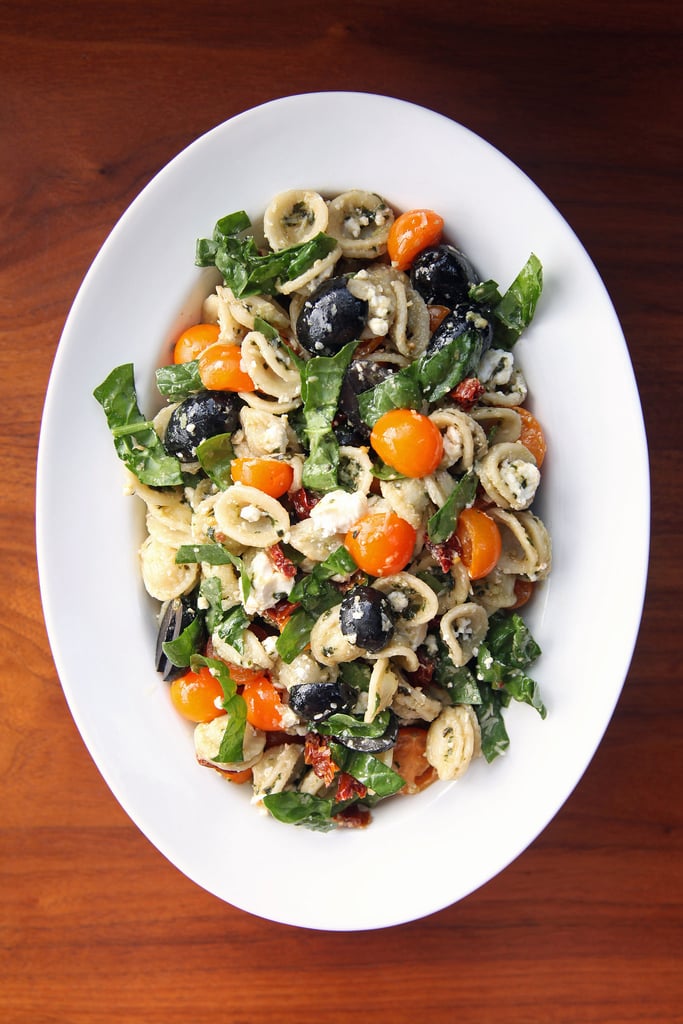 This stunning dish [21] includes both fresh and sun-dried tomatoes, laying the groundwork to win the heart (and stomach) of any tomato-lover. Plus, it's durable enough to pack in the fridge for lunches throughout the week!
Caprese Salad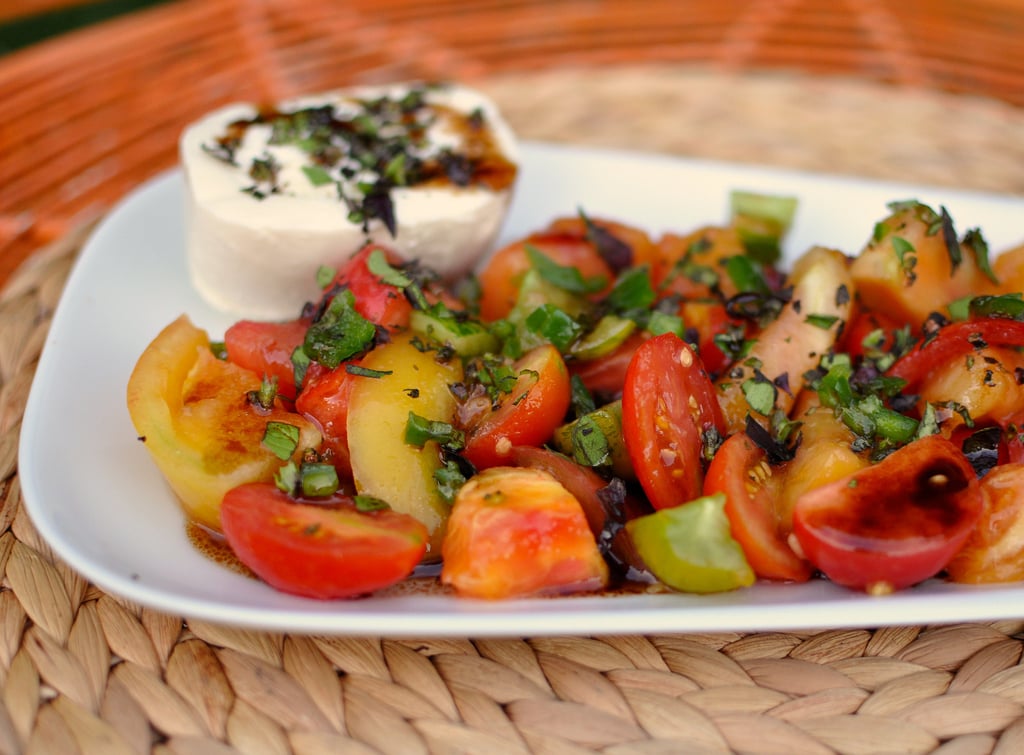 So-called the ultimate caprese salad [22], thanks to a few simple tips and tricks, this classic is a must-make Summer staple.
Balsamic Olive and Tomato Salad
This tomato salad recipe [23] is incredibly easy to prepare yet so delicious! Tangy and succulent, the tomatoes pair perfectly with green olives in this simple dish.
No-Cook Tomato Sauce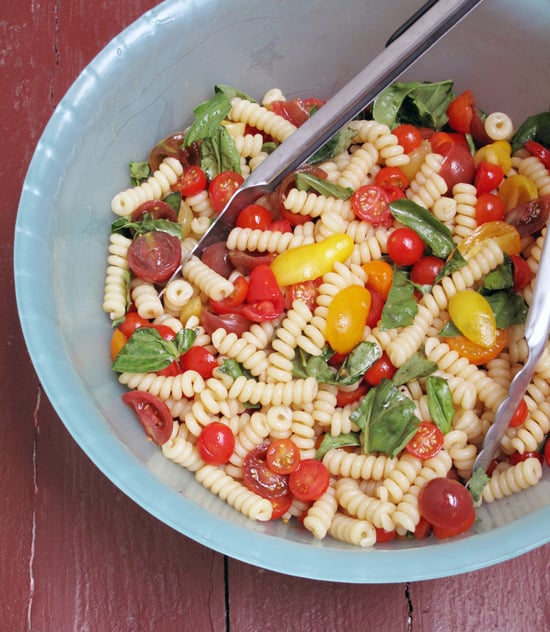 When temperatures spike, don't break a sweat hovering over a pot of simmering tomato sauce; instead, try this no-cook version [24].
Southeast Asian Tomato-Cucumber Salad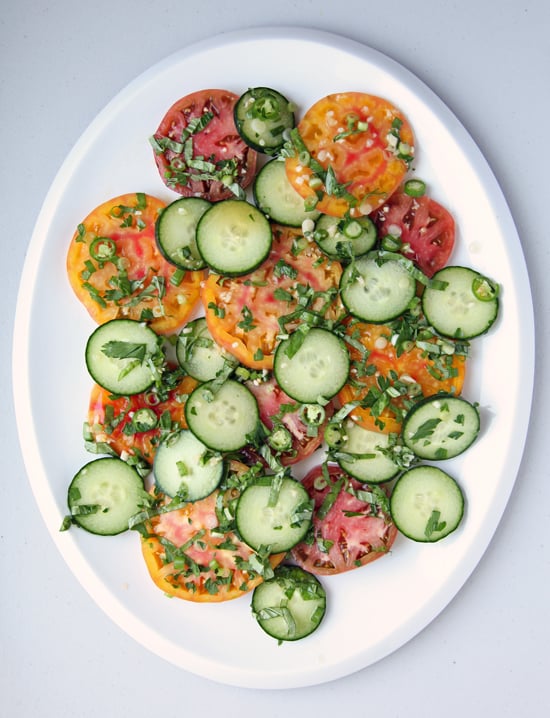 A game changer of sorts, this briny-spicy-sweet heirloom tomato and cucumber salad [25] is not only easy to prepare but also bursting with robust flavor.
Tomato and Peach Salad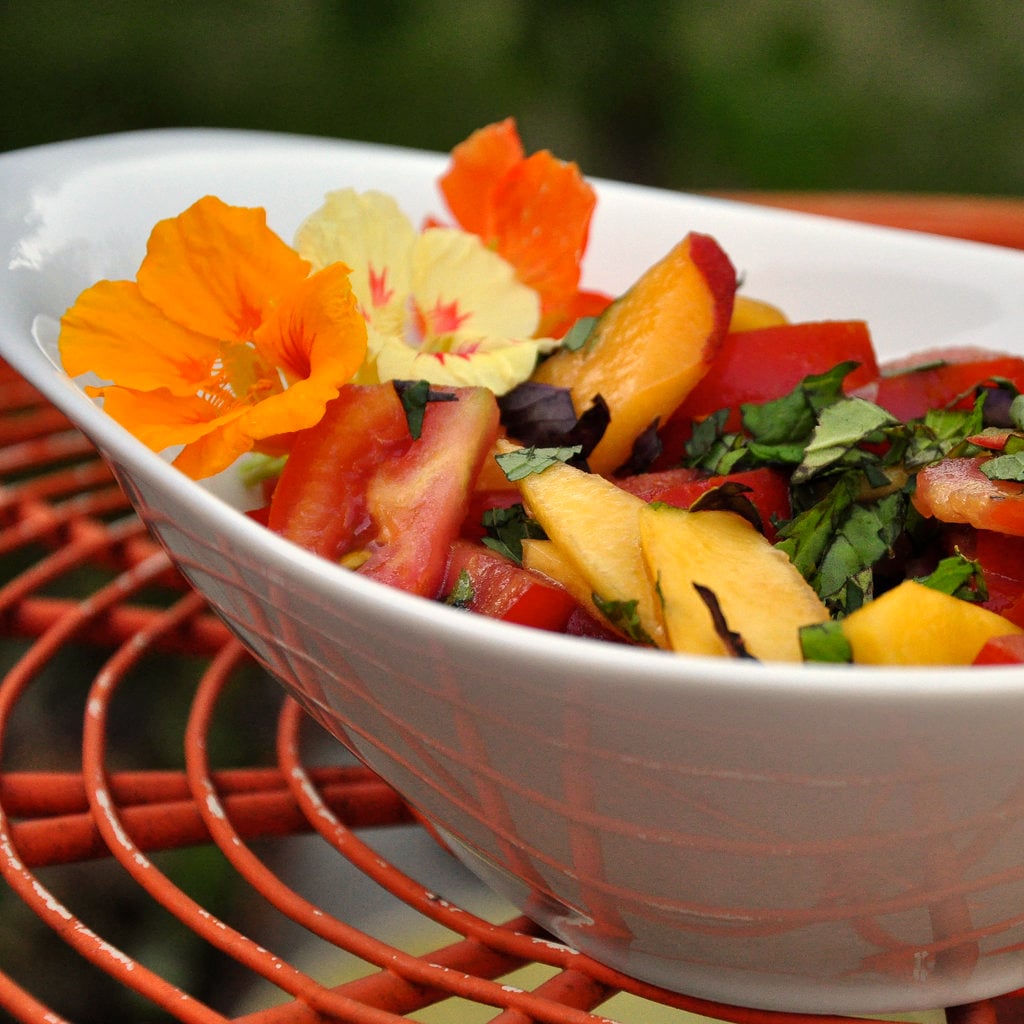 Play up tomatoes' sweetness by pairing them with juicy peaches [26] and other fruits for a sweet summer dish.