When I was a kid, I really enjoyed hunting for Easter eggs and convincing my siblings they should swap their chocolate for my jelly beans. These days I don't bother with the swapping and prefer to skip straight to the chocolate.
To get ready for Easter I've rounded up the top 10 Easter chocolate treats. There are some adorably irresistible pieces in this bunch. To check them out, just click the "Start Slideshow" button below.
Customizable Chocolate Cards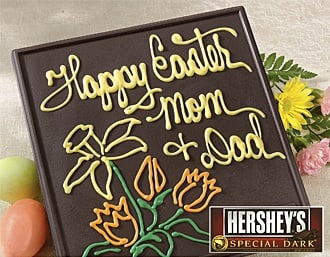 I thought I'd start the list off with these customizable Chocolate Easter Cards [1] ($25). They're available in both dark and milk chocolate [2].
Scotchmallow Eggs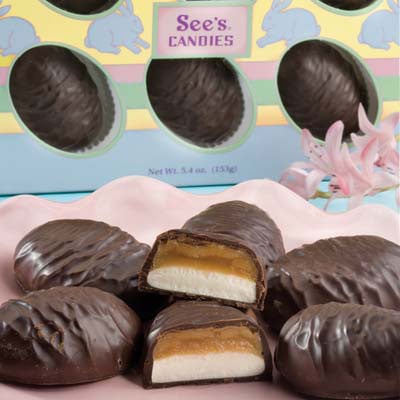 Next up are these classic Scotchmallow Eggs [3] ($5) from See's Candies. This combo features a caramel layer, a marshmallow layer and a dark chocolate coating.
Chocolate Bunny House
Why should gingerbread have all the fun? Introducing the Chocolate Bunny House [4] ($47).
Dark Chocolate Filled Egg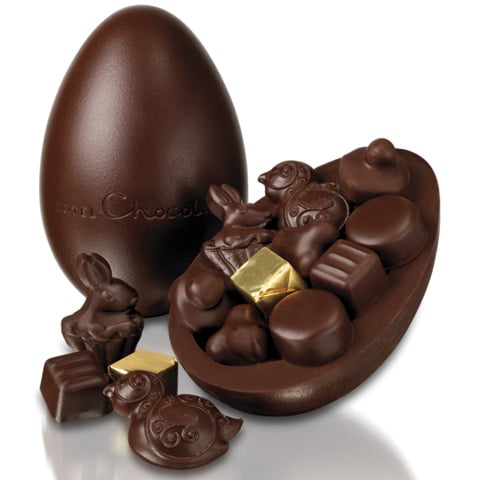 If you think an edible box is amazing, try this Serious Dark Fix Egg [5] ($40), it's an egg filled with smaller lovely chocolates.
Cruisin Chocolate Bunny
One of my favorite chocolate companies — Lake Champlain — has released a Cruisin' Easter Bunny [6] ($20). So hop on in and drive away!
Marshmallow Eggs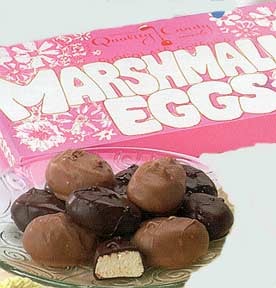 I love the retro packaging on these Chocolate Marshmallow Easter Eggs [7] ($7.90). They're available in both milk and dark chocolate.
Chocolate Covered Peeps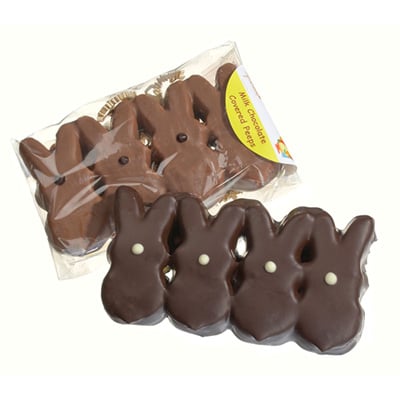 I know that a lot of you love Peeps, which means you'll love them more when they've been dipped in milk or dark chocolate [8] ($4), right?
Chocolate Eggs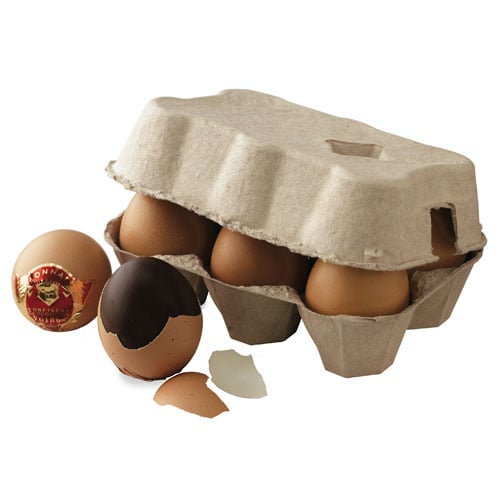 Surprise someone with a half dozen eggs for Easter. The real surprise is that they're Bonnat Chocolate Eggs [9] ($45).
Unique Chocolate Bunnies
I featured it last year, but I couldn't help myself and had to do it again. These Easter Bunnies [10] ($12) are available in four unique flavorings.
Spring Fleur de Sel Collection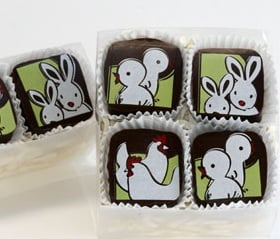 Finally, my favorite new Easter treat is the Spring Fleur de Sel Collection [11] ($30) from Charles Chocolates. The delicious candies are decorated with painfully cute ducklings, chickens, and bunnies. There's also a version available in an edible box ($60).