Top Chef Quiz: Bachelor/Ette Party
Like us on Facebook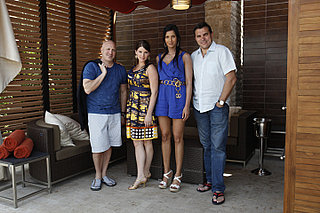 Did you catch the second episode of Top Chef Vegas? The chefs had to prepare appetizers that paired with shots and serve them poolside at a co-ed bachelor party. There was ceviche, savory meringues, and poorly executed creme brulee. Todd English guest-judged. Were you paying attention? Find out now when you take my quiz!
Photo courtesy of Bravo
Top Chef Quiz: Bachelor/Ette Party
What are the three dirty-blonde female chefs named?