Top Chef Quiz: Culinary Olympics
Like us on Facebook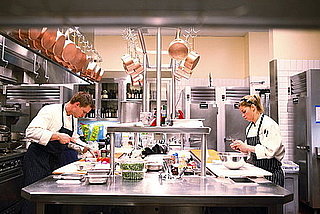 Things took a serious turn on the most recent episode of Top Chef. The cheftestants had to cook serious food for some serious chefs. Thomas Keller appeared, the Voltaggio brothers struggled, and Kevin experimented with the culinary technique known as sous vide. How closely were you watching? Find out when you take the quiz!
Photo courtesy of Bravo
Top Chef Quiz: Culinary Olympics
Who is the youngest guy in the house?