Top Chef Quiz: Pigs and Pinot
Like us on Facebook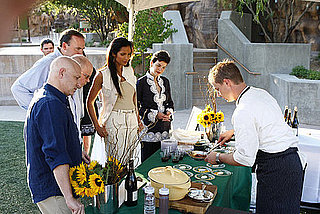 Last night's Top Chef highlighted the love story between a chef and a pig. The contestants had to create dishes using a specific piece of pork, and then pair their creations with wine. I enjoyed seeing Dana Cowin, the editor of Food & Wine, compare Laurine's dish to cat food. Want to find out how well you were watching? Take my quiz now!
Photo courtesy of Bravo
Top Chef Quiz: Pigs and Pinot
Michael V. compares himself to which baseball legend?