Top Chef Quiz: Restaurant Wars
Like us on Facebook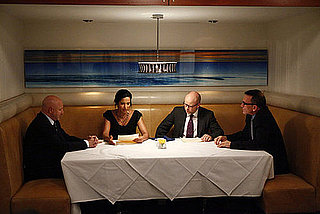 Last night's Top Chef was a good one; the majority of the of the show focused on restaurant wars. It was the first time we saw some of the major players serve bad dishes and one of the few times that the judges were impressed with desserts. Were you paying attention? Find out now and take the quiz!
Photo courtesy of Bravo
Top Chef Quiz: Restaurant Wars
T/F: At the start of the show, Jen cooks in her bathing suit.