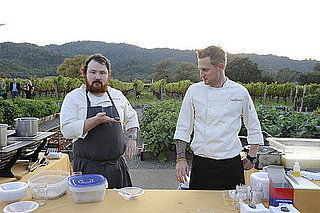 The end of
season six
is very near, and in one week, the judges will crown a new Top Chef. On
last night's episode
the final four were put to the test in Napa, where they had to create dishes using grapes and local in-season ingredients. Mr. NapaStyle, Michael Chiarello, was the guest judge. Were you watching? Find out how well you paid attention when you take my quiz!
Photo courtesy of Bravo
Top Chef Quiz: Season Finale Part 1
T/F: According to Kevin, there is a support group for his beard.