Happy Monday and Happy Labor Day Day! Seeing as many kids are heading back to school, I find this the perfect time to celebrate snacking. Trail mix — a combination of fruit, grains, nuts, and sometime chocolate — is a healthful and delicious snack. It's not only ideal for hiking, but also for packing in school (or office) lunches. For a variety of trail mix recipes to experiment with, start clicking.
Puffed Rice Trail Mix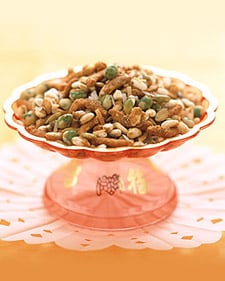 This salty trail mix [1] gets its crunch from puffy rice cereal, roasted pepitas, and sesame sticks, while shredded coconut provides a nice sweetness.
PB&J Trail Mix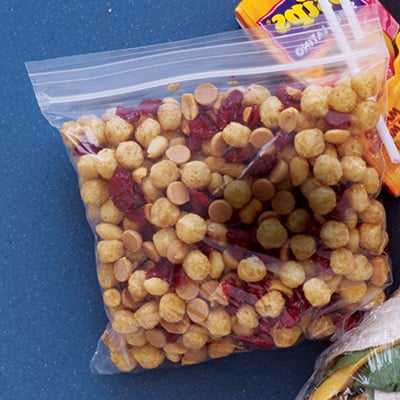 Nothing says school lunch more than peanut butter and jelly. Now, thanks to this recipe [2], which is a mixture of peanut butter chips, dried cranberries, Cap'n Crunch Peanut Butter Crunch, and peanuts, you can have it in trail mix form.
Trail Mix Freezer Cookies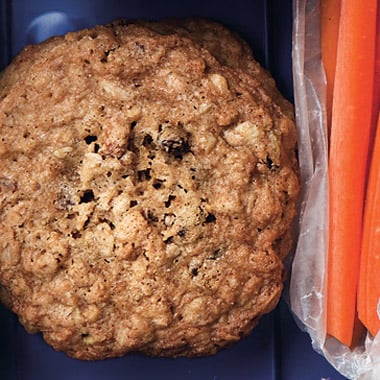 What happens when you add trail mix to a whole-wheat cookie batter? You get these crispy scrumptious cookies [3] that can be baked straight from the freezer.
Apple Pie Trail Mix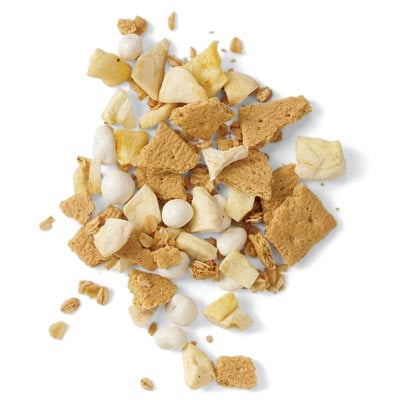 Trail mix that tastes like apple pie? Sign me up! This creative recipe [4] blends dried apples with graham crackers, granola, and yogurt-covered raisins.
On-The-Go Trail Mix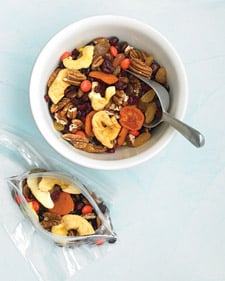 If you don't like trail mix unless it has chocolate, this recipe [5] is for you. It calls for any candy-coated chocolate, but for extra flavor, I recommend using peanut M&Ms.
Honey-Roasted Nuts and Fruit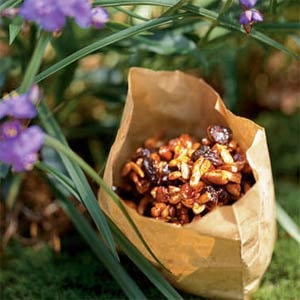 This densely concentrated trail mix [6], that's perfect for packing in brown paper bags, is full of crunchy nuts and plump raisins.
Trail Mix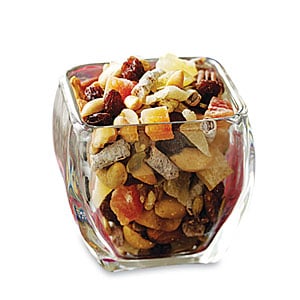 With its sweet dried fruit and salty toasted nuts, this is one classic trail mix [7].