No car trip is complete without plenty of snacks to keep you fueled and awake on the open road. If you're feeling ambitious, we've got homemade versions of snack favorites, but if time isn't on your side, we've also included store-bought options from brands we know and love.
Photos: Lauren Hendrickson and Anna Monette Roberts
Make Your Own: S'mores Snack Mix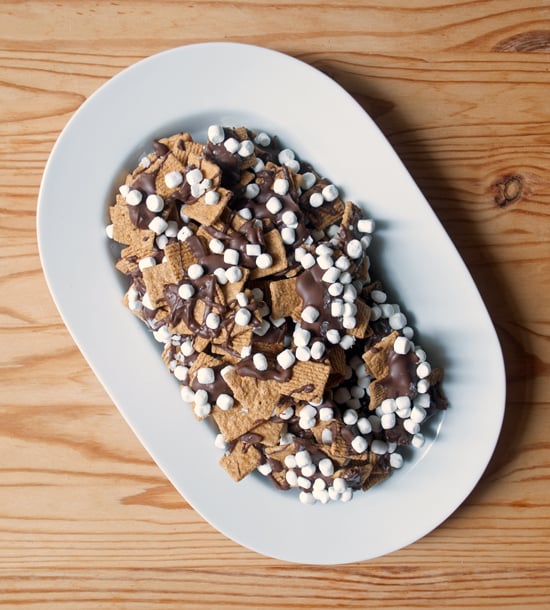 Mix Golden Grahams cereal, dark chocolate, mini marshmallows, and a sprinkling of salt, and you have s'mores snack mix [1], a campfire-free, car-friendly version.
Photo: Nicole Perry
On the Go, Grab: Mama Mellace S'mores Snack Mix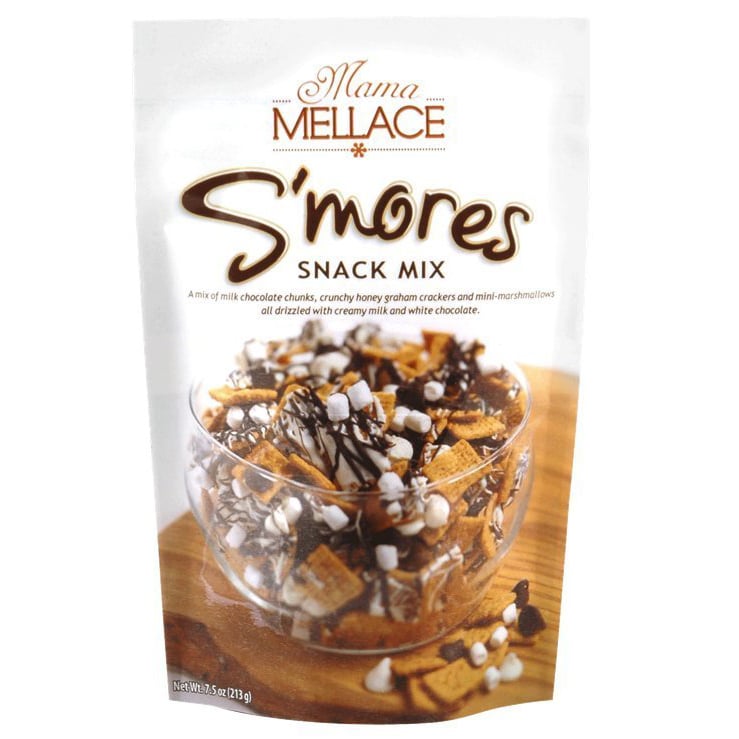 The inspiration behind the homemade recipe is actually Mama Mellace S'mores Snack Mix [2] ($55 for six bags). We tried it at the Fancy Food Show [3] this year and couldn't wait to make a less sweet, slightly saltier version at home. But when you want the sweet fix without the work, this bag is the way to go.
Make Your Own: Kale Chips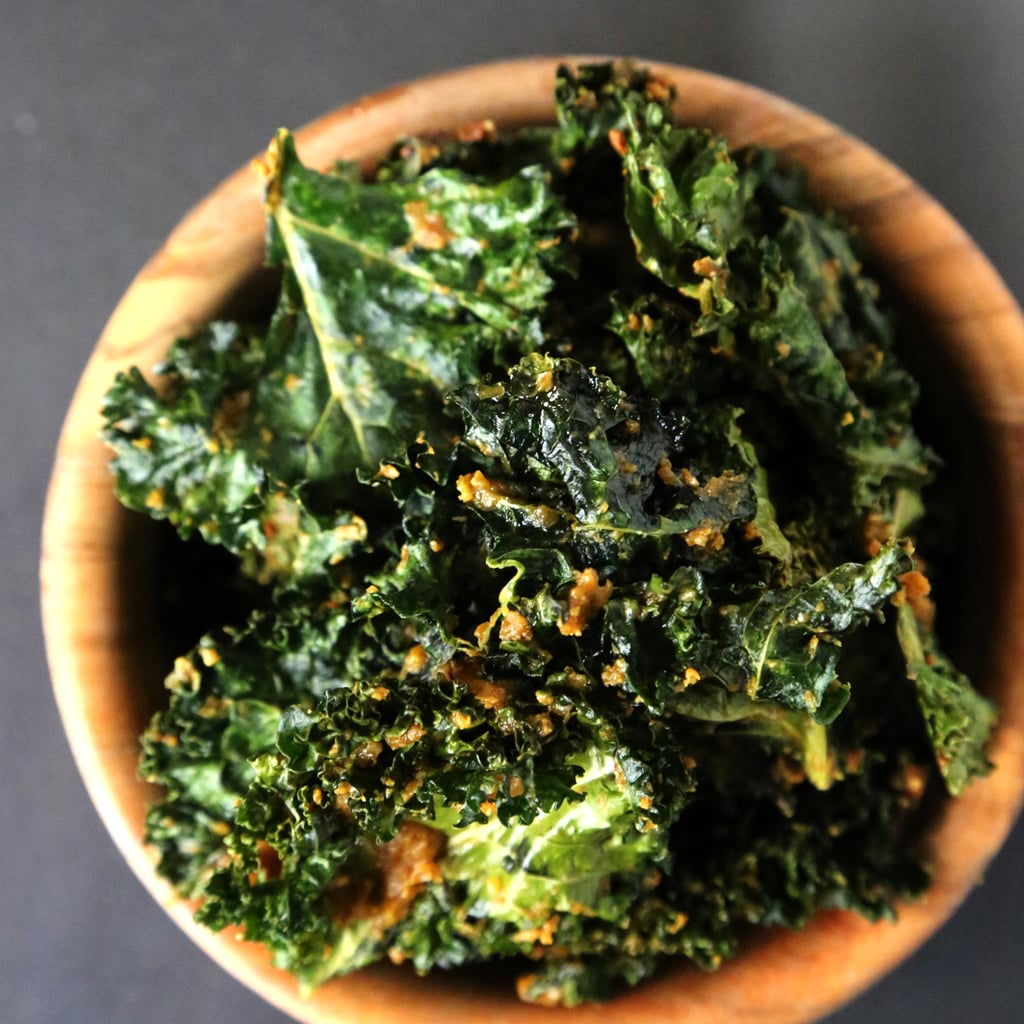 Cheesy kale chips [4] have been the rage for the last few years, and it's understandable why. The bitter green transforms into a palatable, addictive treat when baked in a vegan cheese mixture.
Photo: Anna Monette Roberts
On the Go, Grab: Pirate's Booty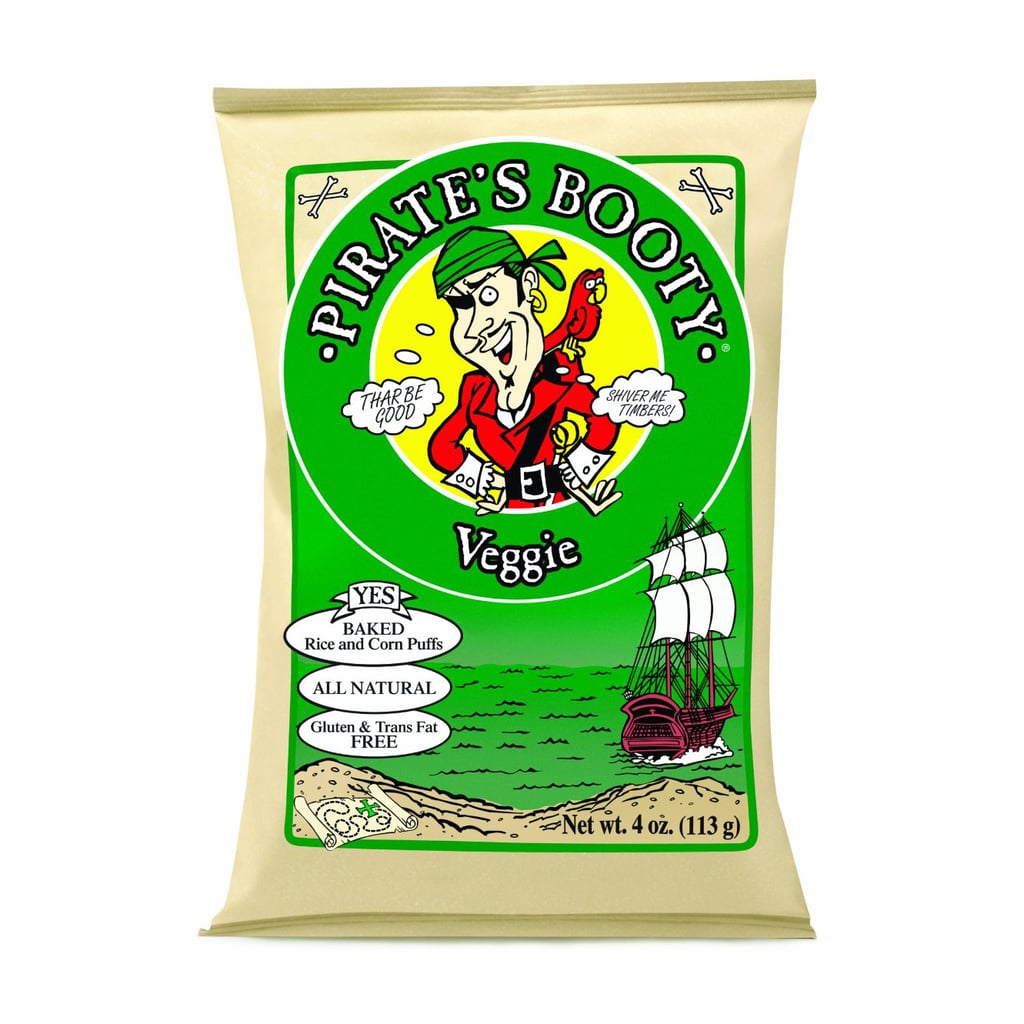 Some natural food stores will carry packaged kale chips, but most standard groceries will have Pirate's Booty Veggie [5] ($34 for 12 bags) in the chips aisle. The puffy corn and rice snacks are coated in spinach, kale, carrots, and parsley for a very green snack.
Make Your Own: Cracker Jacks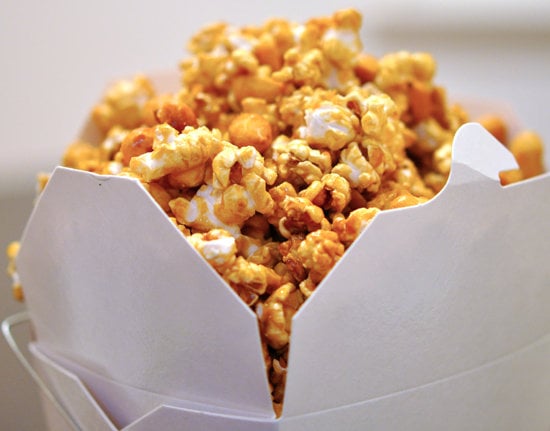 Making homemade Cracker Jacks [6] isn't as complicated as it sounds. It takes less than half an hour to make the caramel-coated peanut and popcorn snack.
Photo: Lauren Hendrickson
On the Go, Grab: 479° Popcorn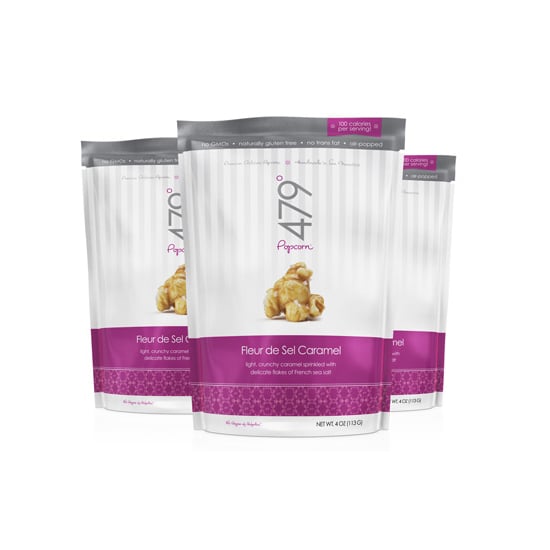 Large bags of 479° Fleur de Sel Caramel Popcorn [7] ($4) have no chance of survival in a crowded car. This heirloom popcorn has a sweet and salty caramel coating that is so buttery rich, it makes up for its outrageous price.
Make Your Own: Roasted Chickpeas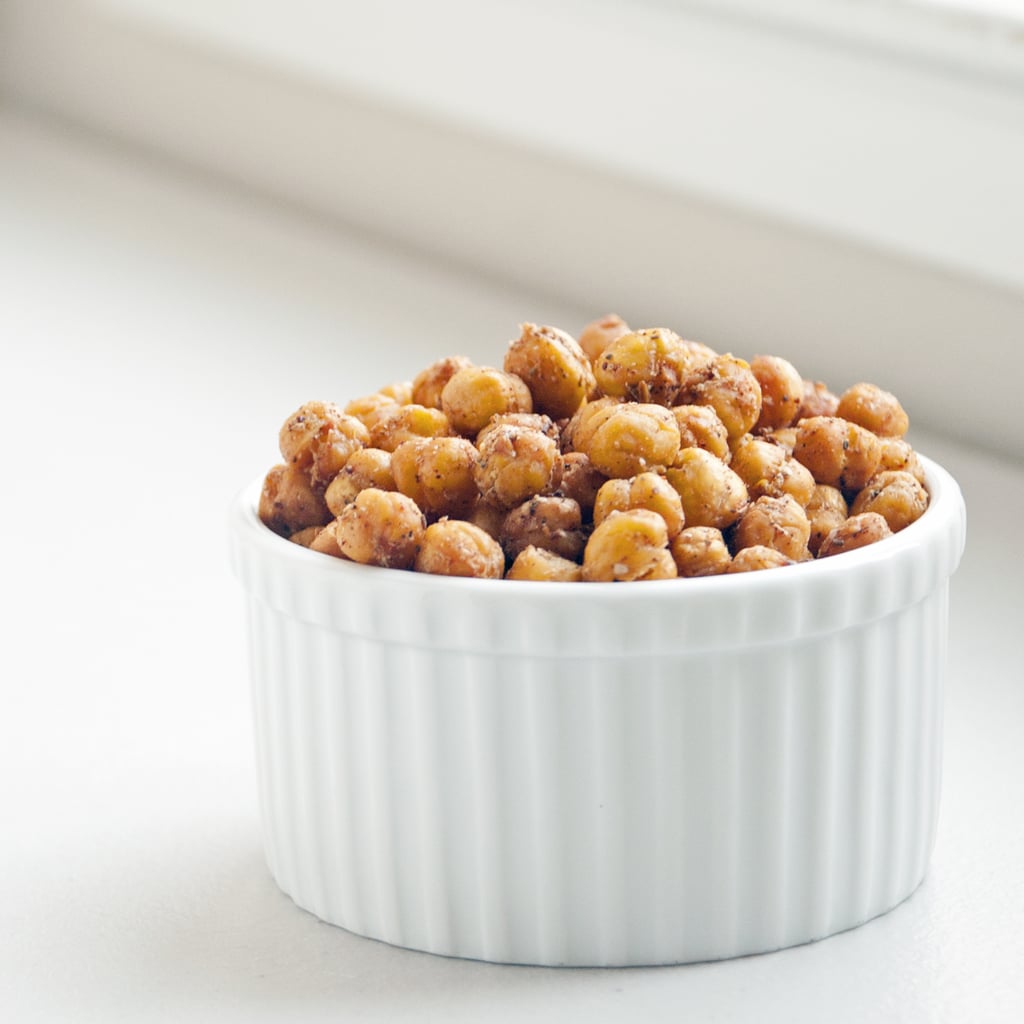 Did you know you can roast chickpeas in the oven to create a crunchy, protein-filled snack? These chickpeas [8] are coated in various Mediterranean spices like za'atar and cumin.
Photo: Nicole Perry
On the Go, Grab: Saffron Road Crunchy Chickpeas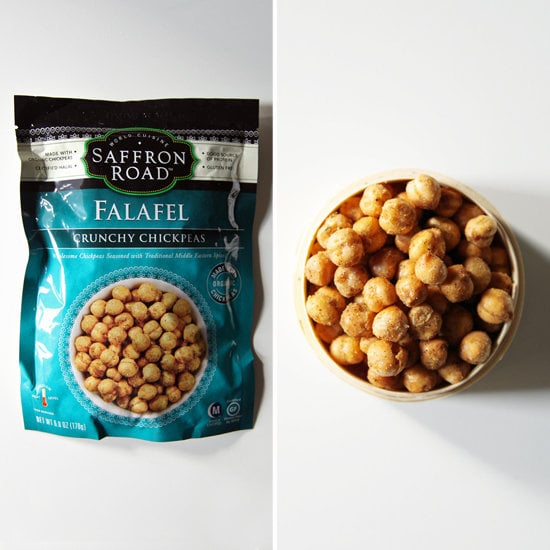 If you don't have time to roast your own can of chickpeas, no worries. Saffron Road Falafel Crunchy Chickpeas [9] ($4) are an easy substitute that offer a similar Mediterranean flavor.
Photo: Nicole Perry
Make Your Own: Chocolatey Chex Mix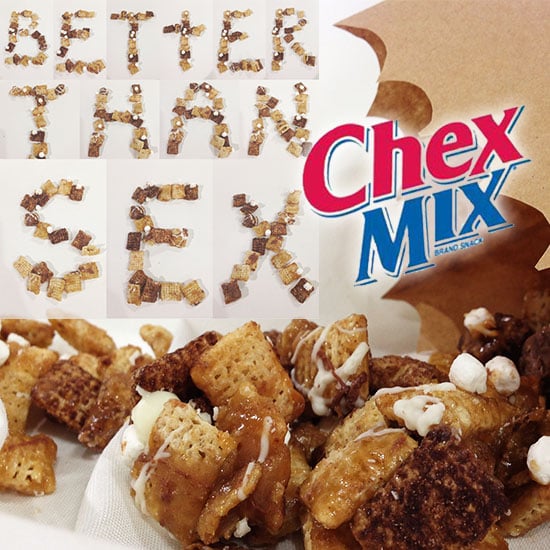 This chocolatey Chex mix [10] utilizes peanut butter cups, marshmallow bits, chocolate chips, and caramel sauce and is so good, we're calling it better-than-sex Chex mix.
On the Go, Grab: Chocolate Turtle Chex Mix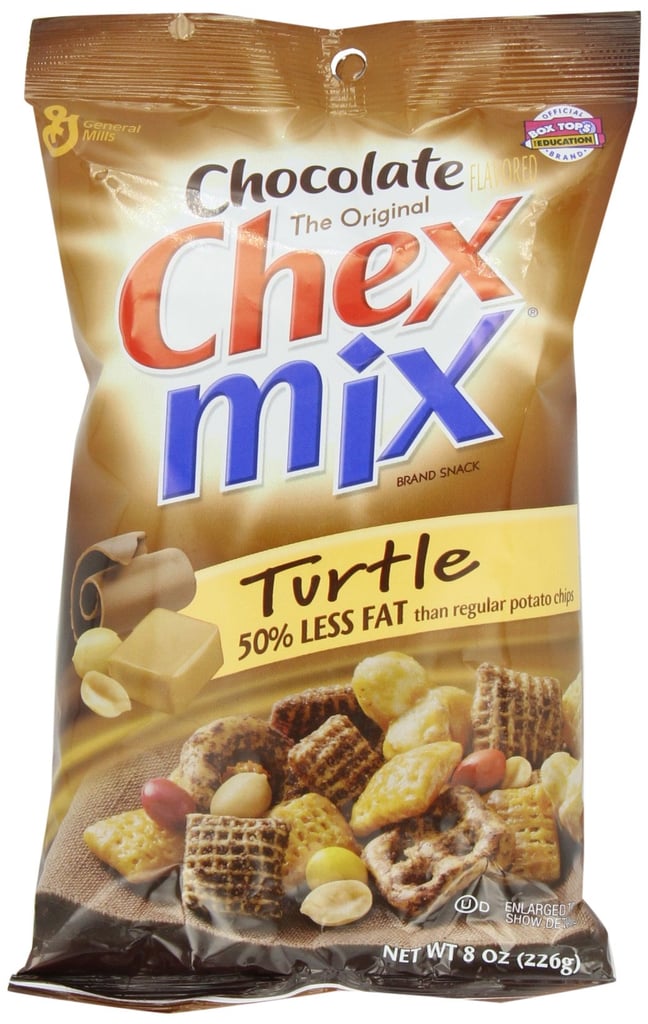 If you don't want to go through the fuss of making Chex mix, there's always Chocolate Turtle Chex Mix [11] ($18 for six bags) that gives you salty-sweet satisfaction with caramel- and chocolate-coated Chex, pretzels, nuts, caramel-coated popcorn, and chocolate candies.
Make Your Own: Tiki Snack Mix
Start a party in your car with this tiki snack mix [12], filled with crispy bacon, roasted peanuts and cashews, candied pineapple, and a spicy soy-honey sauce.
Photo: Susannah Chen
On the Go, Grab: SnapDragon Crunchies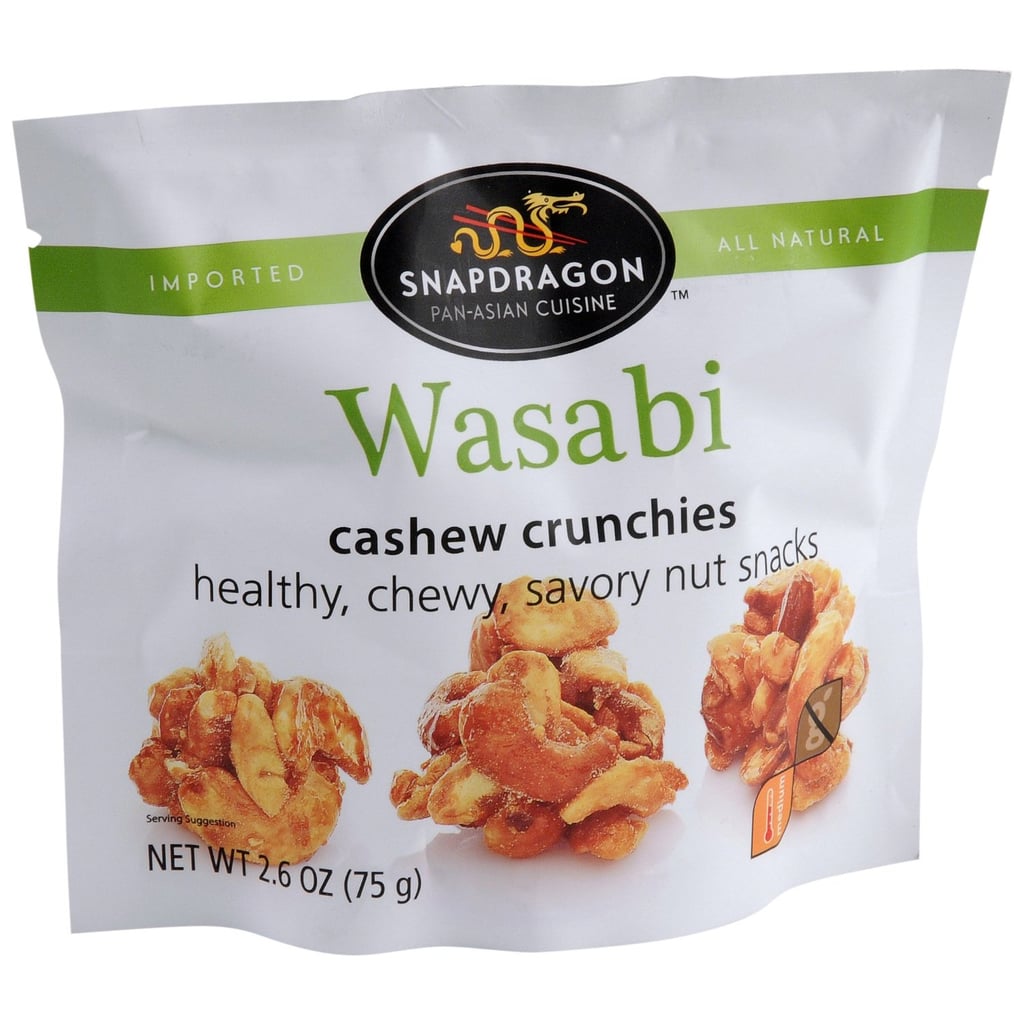 My mom discovered these SnapDragon Wasabi Cashew Crunchies [13] ($33 for 12 packs) at our local convenience store, and she bought the store out. Coated in a sweet and spicy wasabi-soy sauce, these crunchies are also loaded with umami flavor, thanks to the fish sauce.
Make Your Own: Dried Mango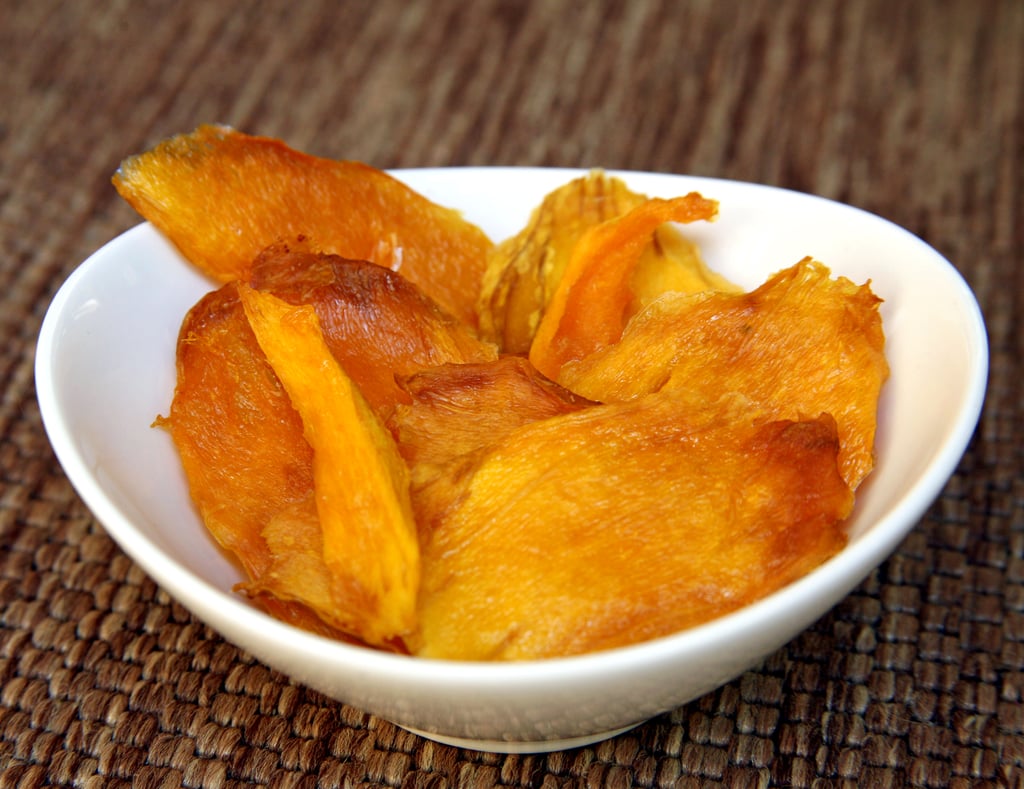 It only takes two or three hours to dehydrate mango slices [14] in a standard oven. The result is vibrant, chewy pieces that are much cheaper than store-bought dried mango.
Photo: Jenny Sugar
On the Go, Grab: Peeled Mango Snacks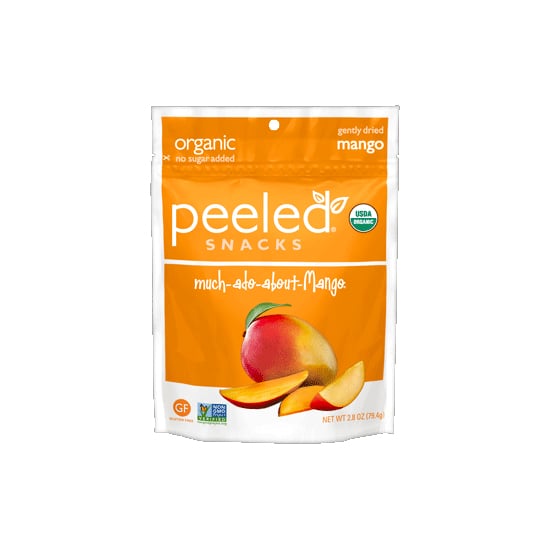 Most dried mango has a sugary coating or sulfites to preserve the orange color, but not Peeled Much-Ado-About-Mango [15] ($3). You can find them at most Starbucks locations.
Make Your Own: Beef Jerky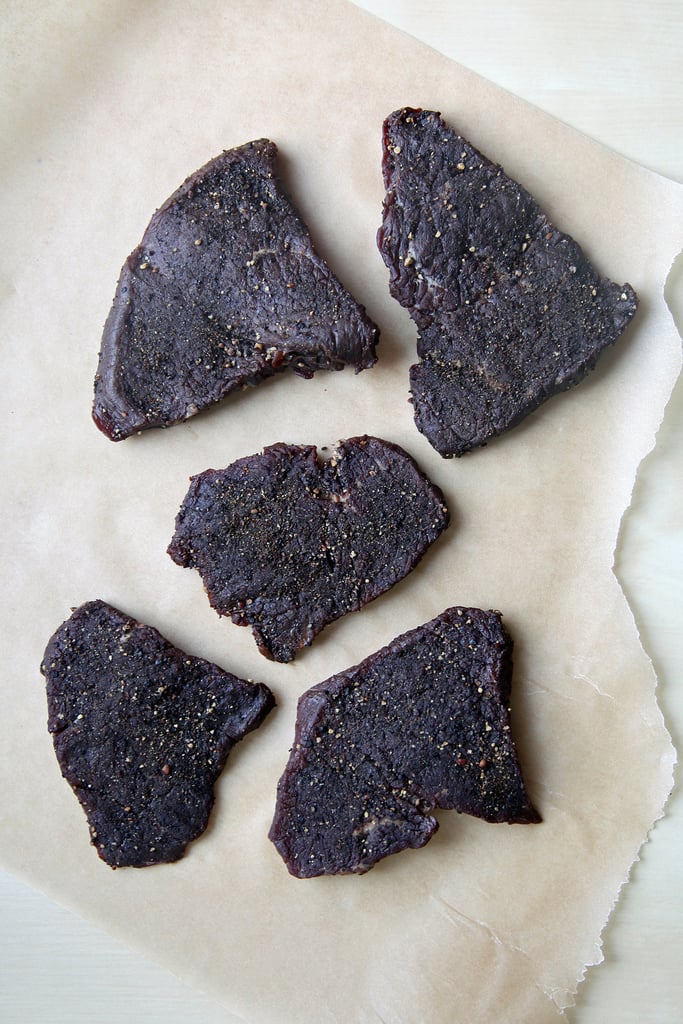 Beef jerky [16] isn't that difficult to make at home. Just marinate the beef slices and bake on a low temperature for four hours.
Photo: Nicole Perry
On the Go, Grab: Krave Jerky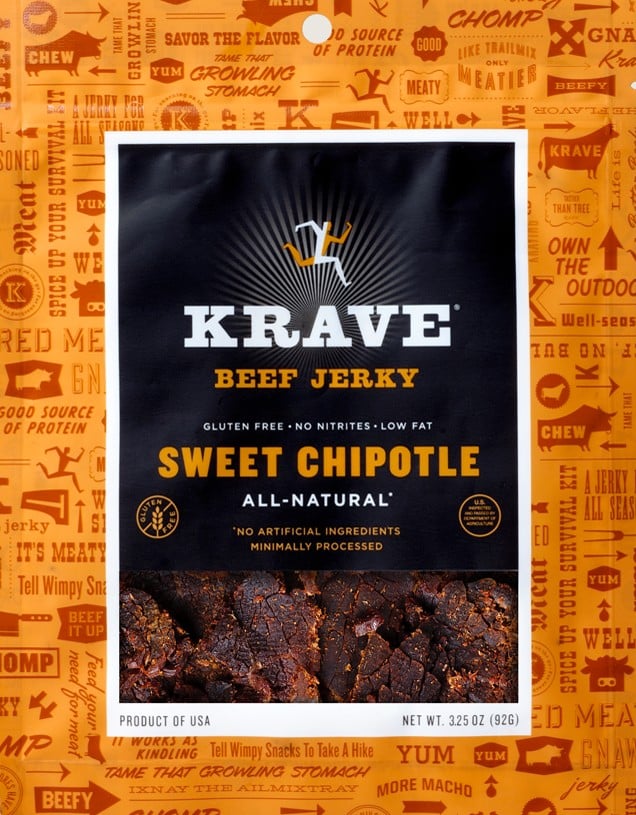 Smoky, spicy, and a tad sweet, Krave Jerky's Sweet Honey Chipotle [17] flavor ($7) will make you crave more.
Make Your Own: Granola Bars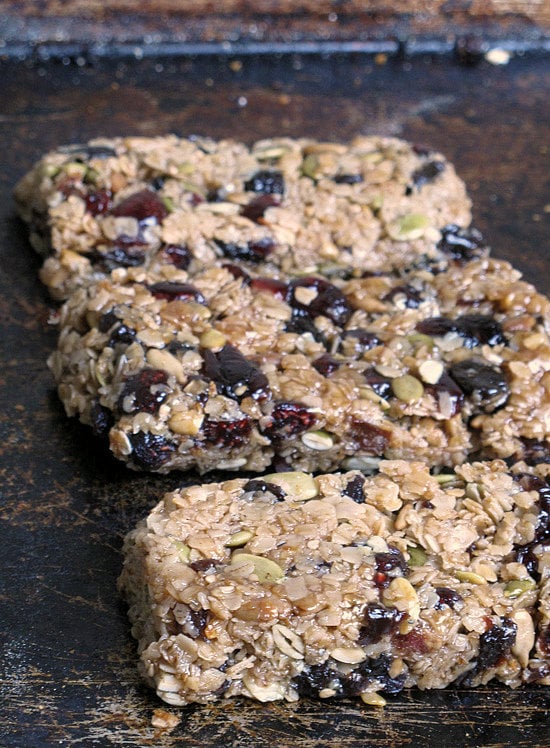 Even those who tend to shy away from granola bars will love Michelle Obama's granola bar recipe [18]. Oats and dried fruit are coated in honey, brown sugar, and maple syrup.
Photo: Susannah Chen
On the Go, Grab: Clif Mojo Bars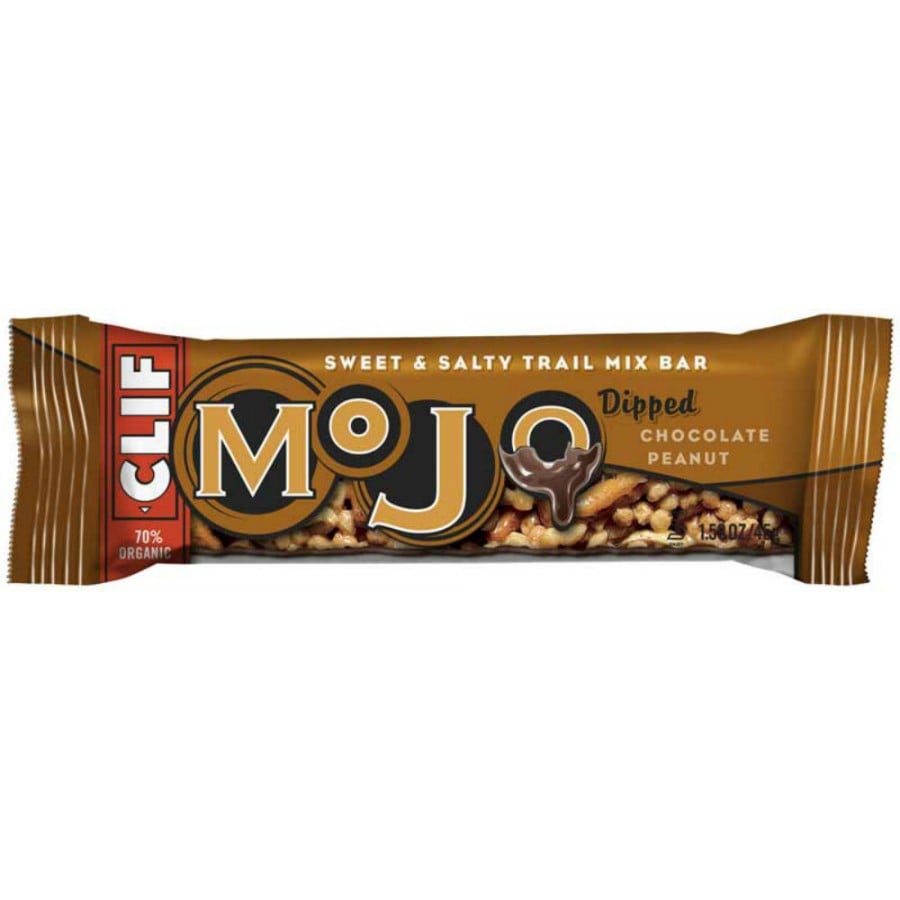 If granola bars aren't your thing, Clif Mojos are more like dessert than granola. No one in our office could resist these sweet and salty Clif Dipped Chocolate Peanut Mojo Bars [19] ($15 for 12 bars). The best part is the addition of crunchy pretzel pieces.
Make Your Own: Baked Potato Chips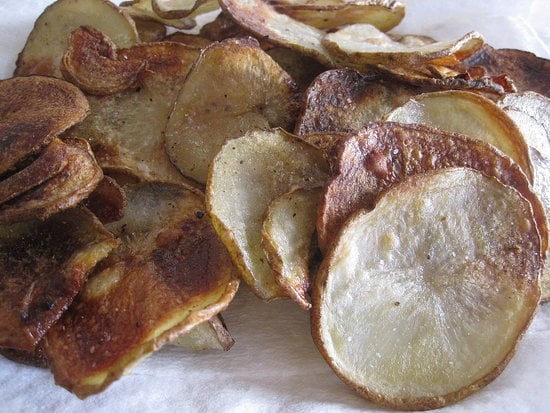 Baked potato chips [20] have the same crispy, salty factors as regular fried potato chips, but they aren't as oily.
Photo: Katie Sweeney
On the Go, Grab: Kettle Baked Chips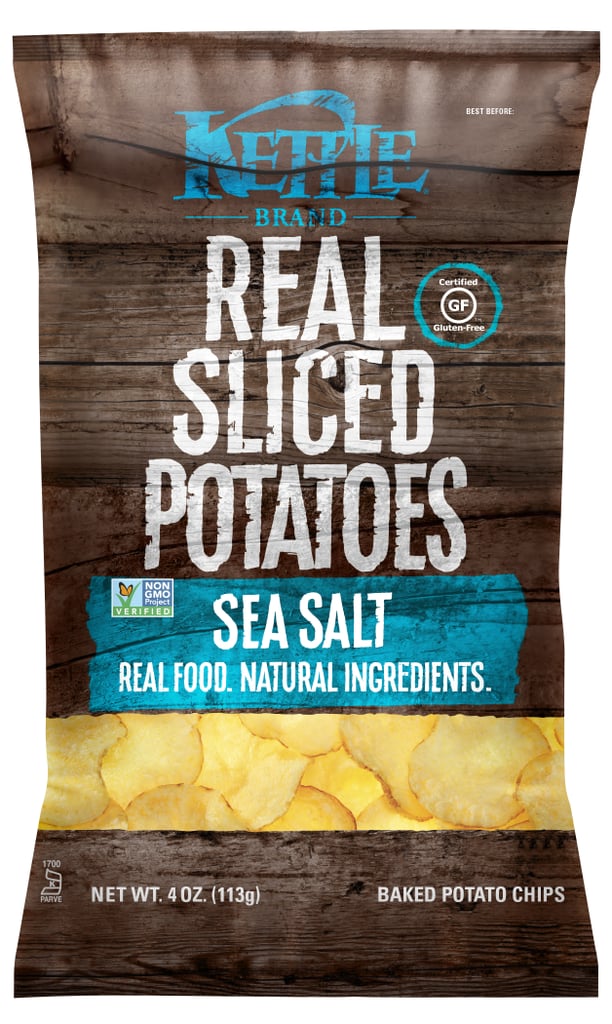 Thin, crunchy, and lightly salted, the Kettle Brand Sea Salt Baked Potato Chips [21] ($16 for five bags) are far removed from the other cardboard-like baked chips on the market.