Tired of your usual pasta go-tos? Then mix things up with the likes of strawberries or caviar instead. We promise you'll be surprised: weird as they sound, these ingredients actually translate to dishes bursting with flavor. Rather than judge a book dish by its cover, open your mind (and stomach) and give these six pasta dishes a chance. In turn, you may just come across a new favorite.
Yogurt Fettuccine Alfredo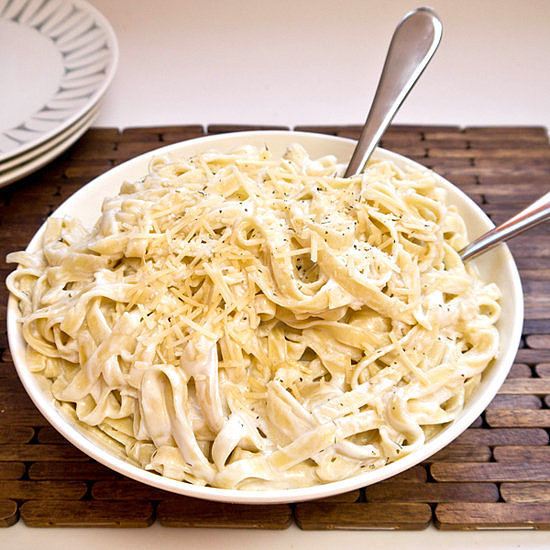 This fettuccine Alfredo [1] ditches the heavy cream for healthy plain yogurt. It's easy on the waistline but doesn't sacrifice flavor.
Linguine With Sea Urchin and Caviar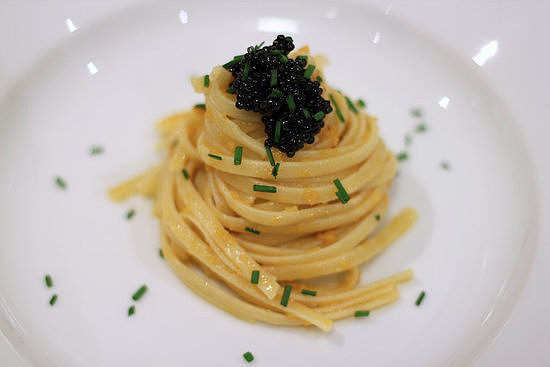 Embrace the flavors of the ocean with sea urchin and caviar pasta [2]. With caviar's salty punch and uni's velvety texture, this linguine's a decadent dish guaranteed to be a hit at your next dinner party.
Sun-Dried Tomato and Bacon Pasta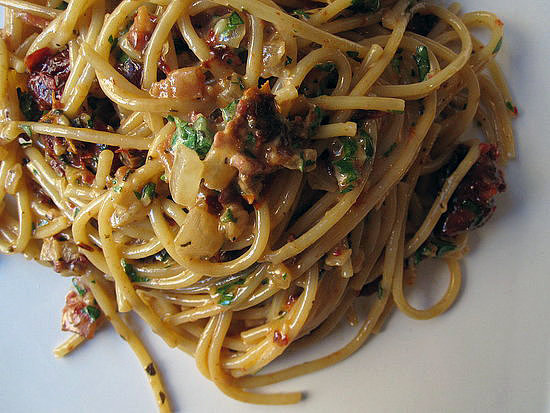 Bacon isn't just for breakfast; it's for pasta, too. Our sundried tomato and bacon pasta [3] is both salty and sweet, and impresses at first bite.
Spaghetti With Strawberries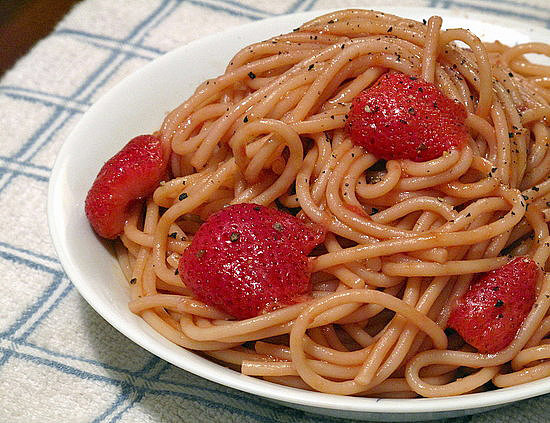 Take strawberries from dessert to entrée with this spaghetti recipe [4]. Although it's an unusual pairing, aged balsamic vinegar helps to round out the sweet, tart flavors for an unforgettable (and complex) dish.
Garlic Pasta With Fish Sauce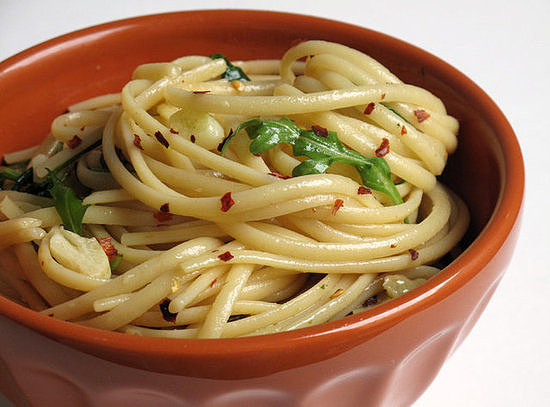 A minimalist garlic pasta [5] is sure to become an everyday favorite. Don't let the Red Boat Fish Sauce [6] scare you: our 10-minute recipe is garlicky, a little spicy, and chock-full of umami.
Fava Bean Pasta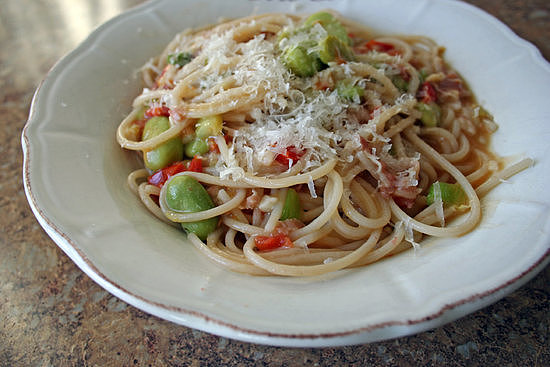 In this seasonal pasta [7], fava beans add slightly nutty and buttery flavor that pairs well with the saltiness of the pancetta.