Wondering how to celebrate Valentine's Day? If you're feeling stumped or you're tired of the standard fancy-dinner routine, get creative and mix it up with a meal that steps outside your typical date pattern. Here are five great ways to get romantic for the heart-filled holiday, from a cozy indoor picnic to an anti-Valentine's Day dinner spread.
Source: Thinkstock [1]
An Indoor Picnic
Keep things casual and cozy with a sweet indoor picnic date [2]. Turn on your favorite romantic film and enjoy simple floor-friendly dishes like salad skewers and fondue.
A Global Spread
Feeling indecisive? Serve a little bit of everything by cooking up an ethnic dinner menu [3] that features dishes from all over the world. You'll satisfy both your sweetie and your taste buds.
A Feast of French Eats
Pretend you're in Paris with a delicious French feast for two [4]. With a table full of ratatouille, crepes, and macarons, you'll have no problem channeling your inner French girl and stepping up the romance.
An Anti-Valentine's Day Dinner
Even if you're not the type to rock red and pink on Valentine's Day, you can still find a way to celebrate that's perfect for you. Host an anti-Valentine's Day party [5] for your friends and indulge in the heavy, messy foods you'd usually avoid on a romantic date.
All-Out Romance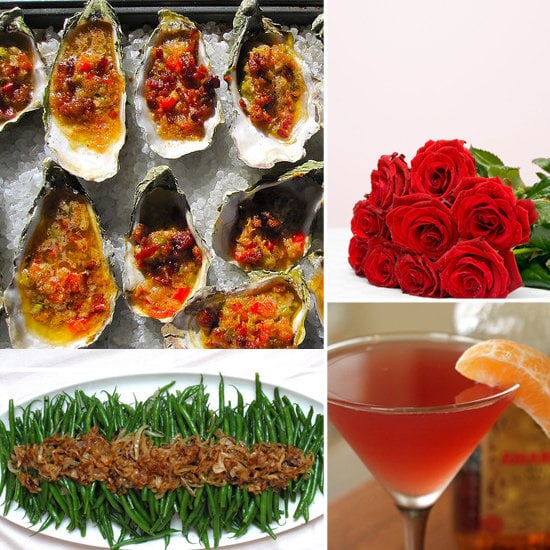 If you'd rather stick to the romance basics, set the mood with soft music and a classy, traditional Valentine's Day meal [6]. Stick with standard upscale date dishes like oysters, steak, and creamy panna cotta for a feast that's sure to make you swoon.