Here's a fun way to get your daily dose of vegetables: turn them into noodles. Not sure where to start? We rounded up the best, most creative veggie-noodle dishes on the Internet, ranging from a fresh take on chicken pho to a satisfying yet pasta-free macaroni and cheese. Bust out your julienne peeler [1], mandoline [2], or spiralizer [3] — or in the case of spaghetti squash, a fork — and then dig in!
Chicken Pho Zucchini Noodle Soup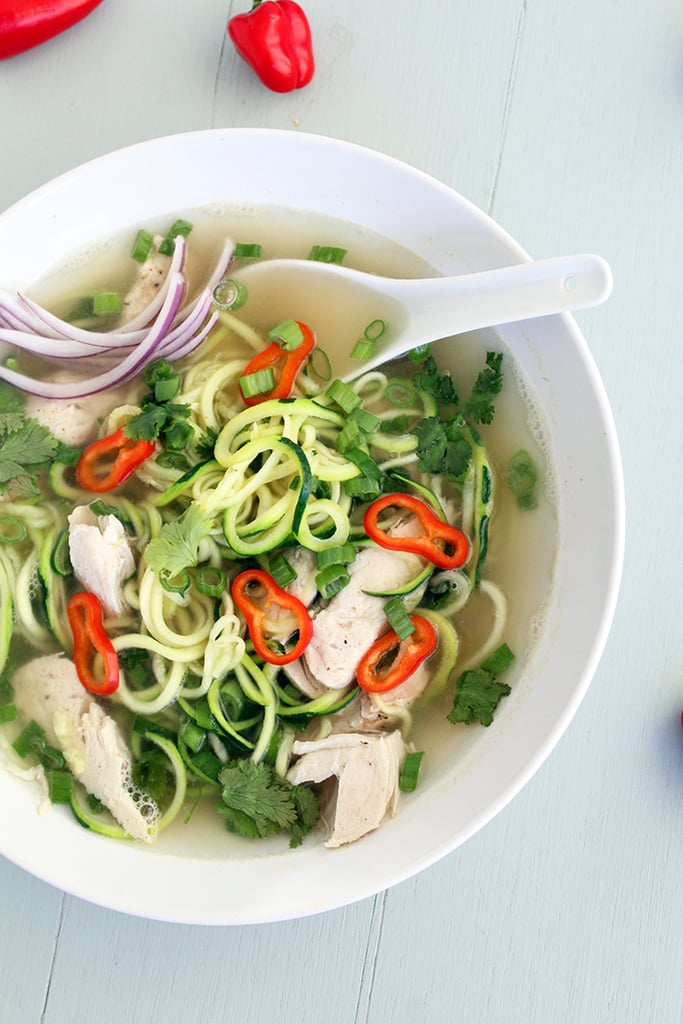 Few foods feel more restorative than a fragrant, piping-hot bowl of pho. It's our go-to cure for hangovers, sniffles, and bone-chilling Winter nights. For all that, plus a generous dose of veggies, try this zucchini-noodle version [4].
Cucumber Mint Noodles With Ginger Dressing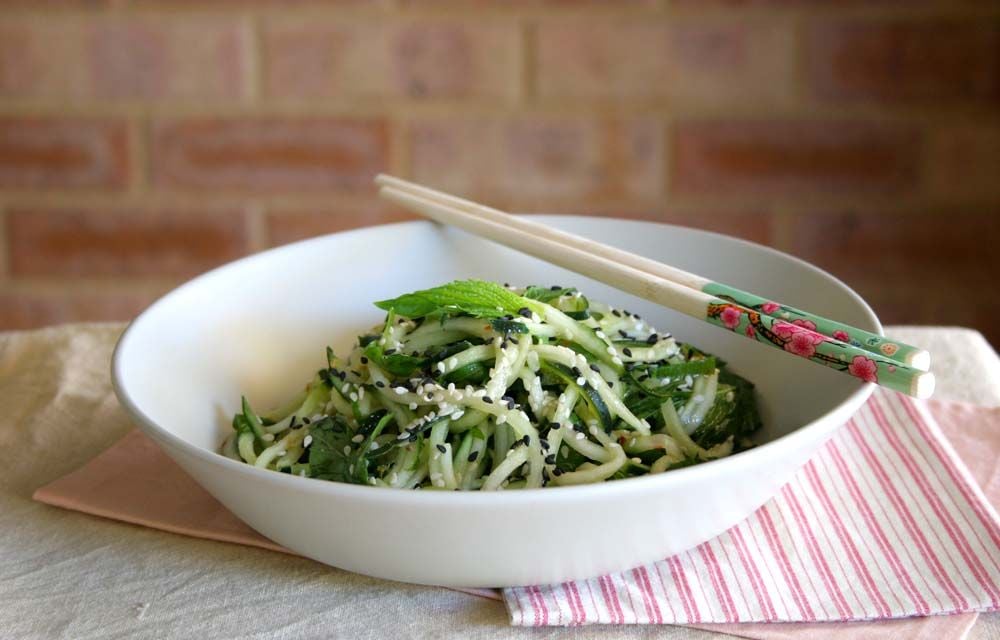 Our mouths are watering just thinking of how refreshing a bowl of cucumber noodles slicked in ginger-tamari dressing [5] would be.
Cucumber-Avocado Tuna Hand Rolls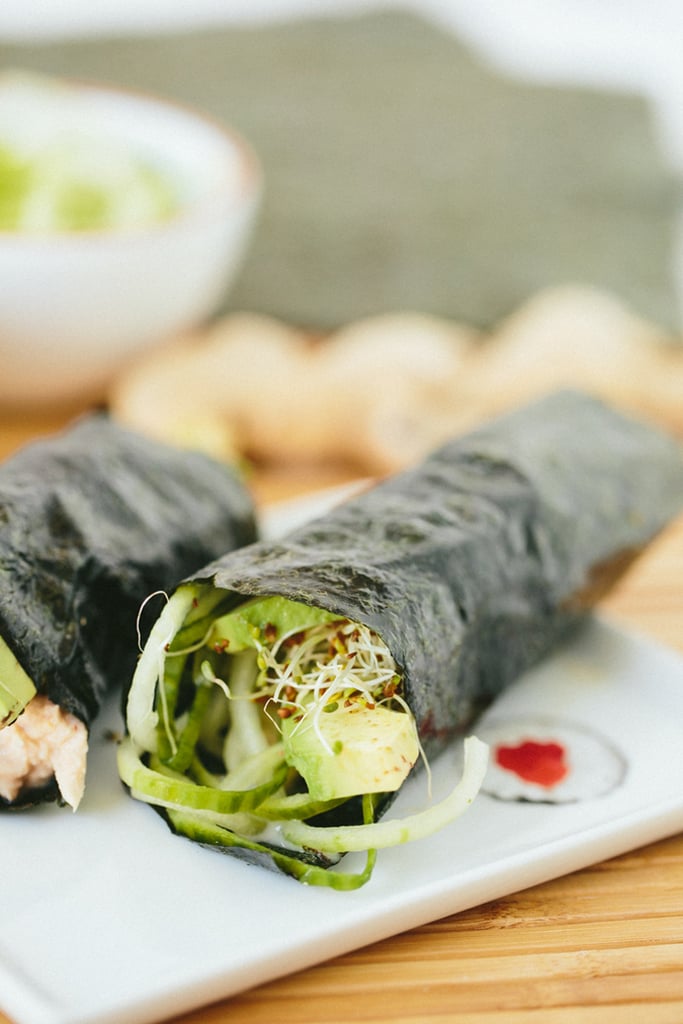 Obsessed with hand rolls? For a veggie-packed version of the sushi-restaurant staple, fill nori rolls with cucumber noodles [6], avocado, and spicy tuna.
Thai Green Curry Sweet Potato Noodle Bowl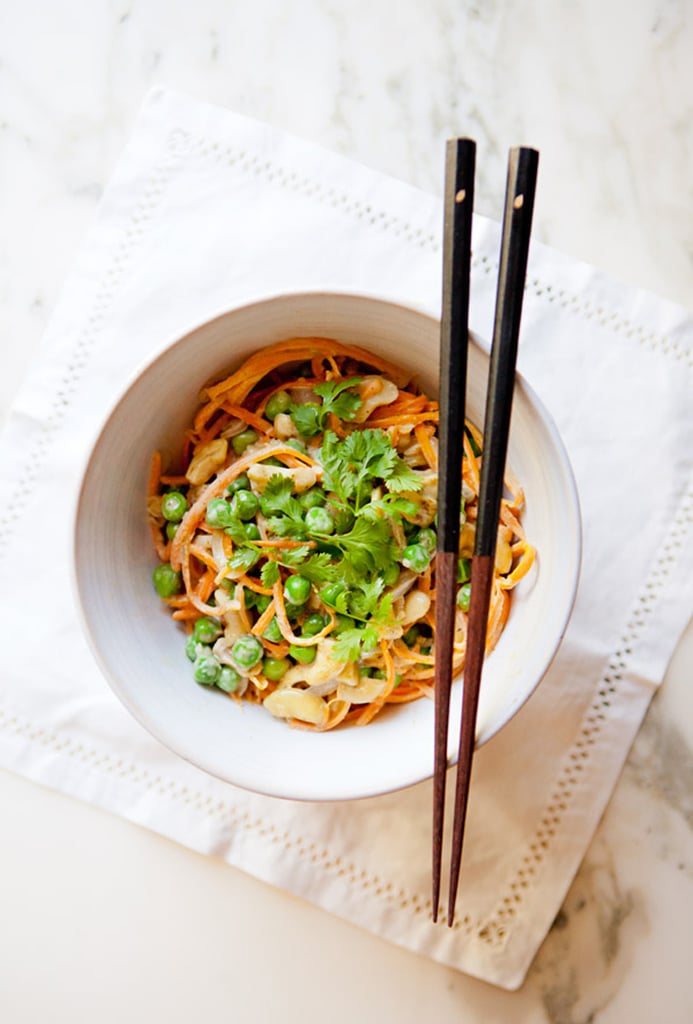 Hearty sweet potato noodles meet their match [7] when tossed with a vibrant Thai green curry sauce, peas, and cashews.
Zucchini Noodles Aglio, Olio, e Pepperoncino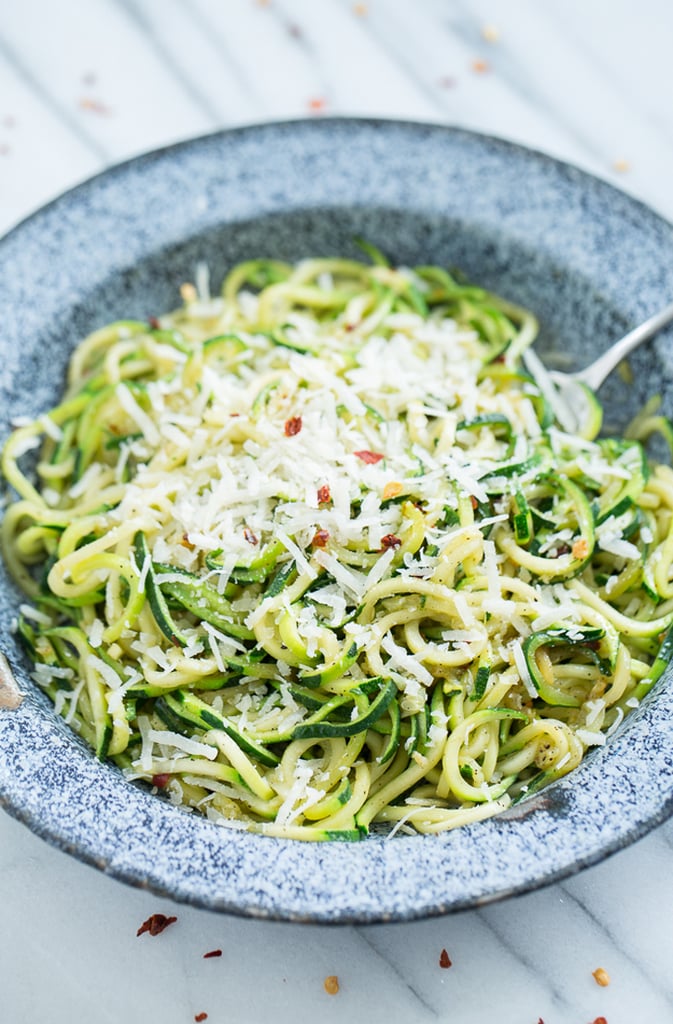 When you're craving this simple, garlicky Italian classic [8] but would rather not dig into a big plate of pasta, swap zucchini noodles for the traditional spaghetti [9].
No-Noodle Pad Thai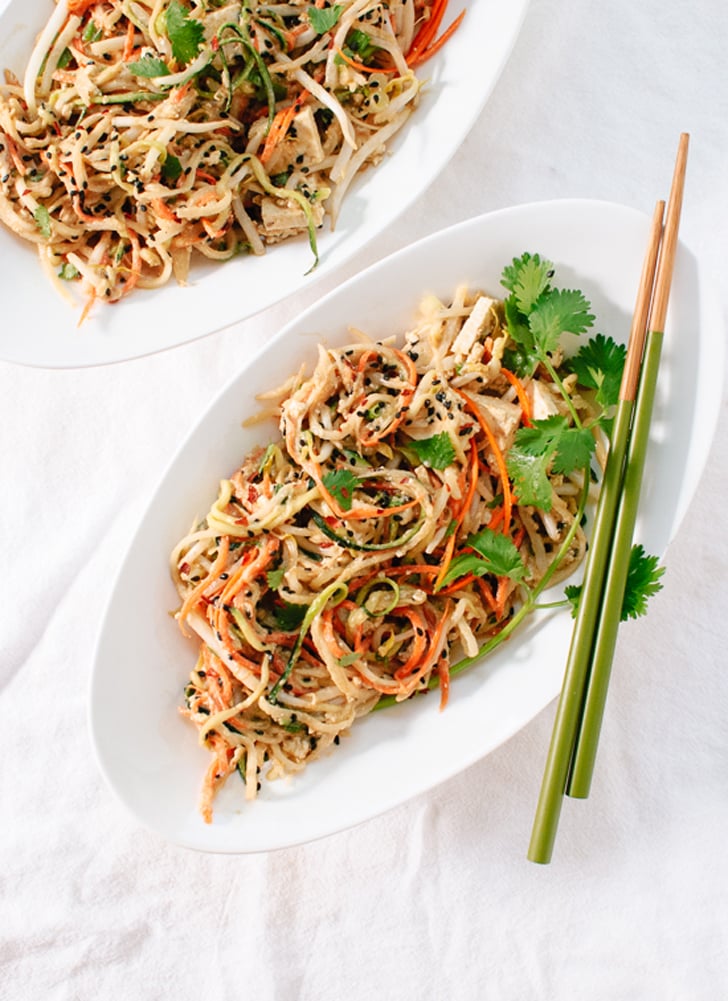 Traditional pad thai is delicious, but it's not exactly light. Instead, try this recipe inspired by the popular Thai noodle dish [10]; it subs crisp, shredded radishes, carrots, and zucchini for the chewy rice noodles.
Carrot Pasta With Tahini Garlic Sauce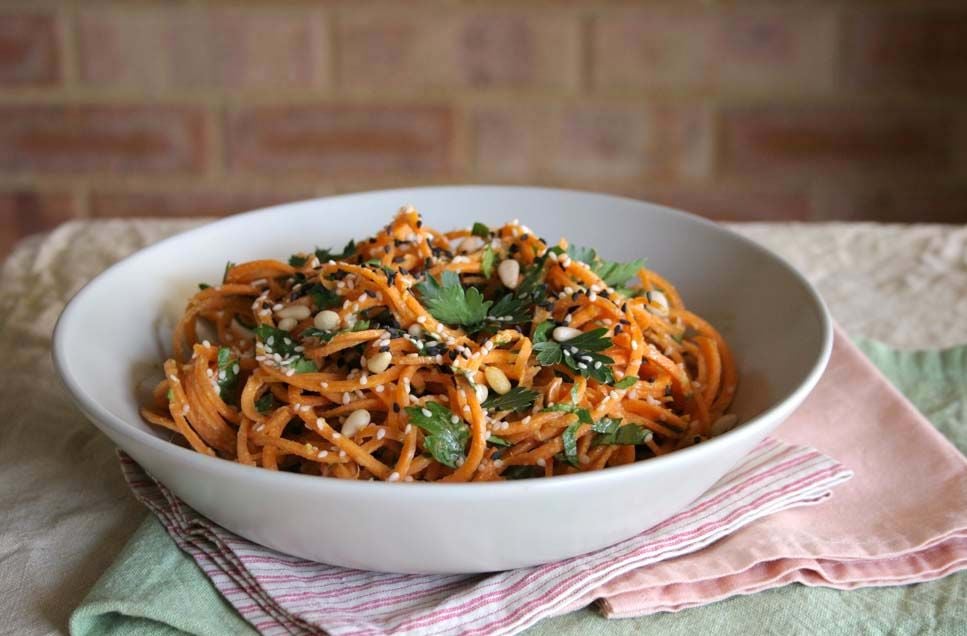 Strands of sweet, earthy carrot take to a lush, zesty tahini-based sauce [11] like they're old friends.
Drunken Zucchini Noodles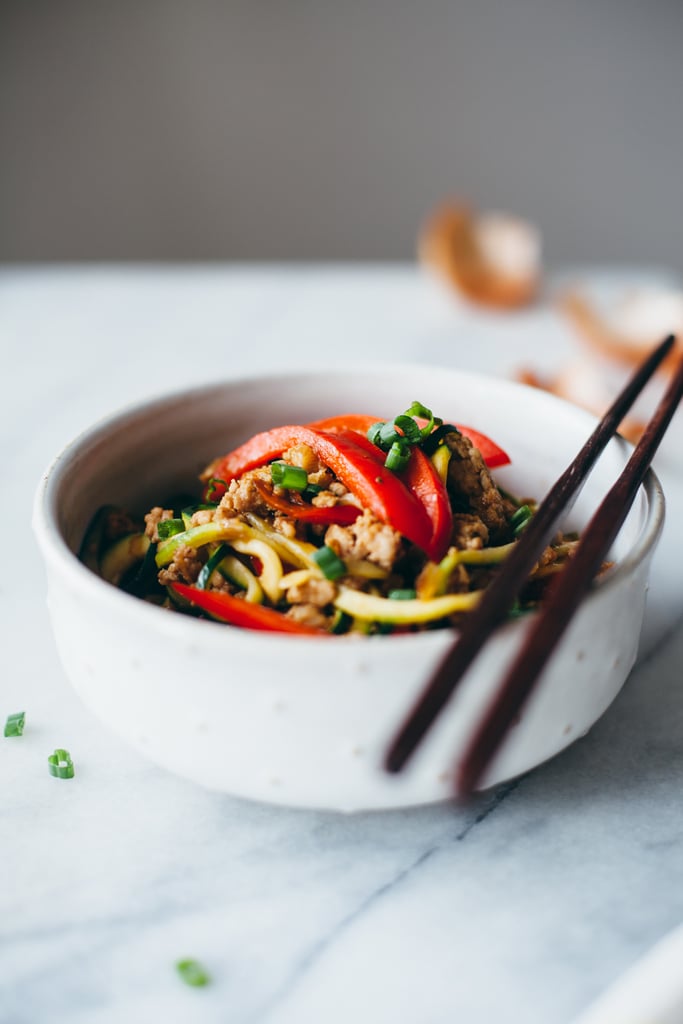 For a heartier option [12], add ground pork to a Chinese-inspired stir-fry of spiralized zucchini noodles and sliced bell peppers.
Tuna Salad With Cucumber and Avocado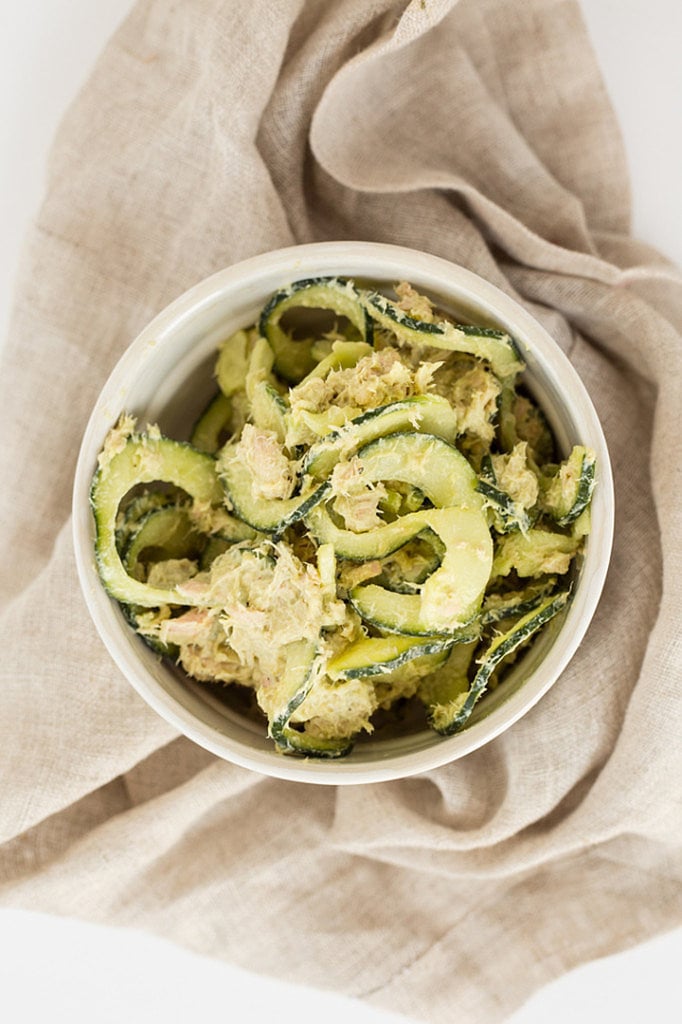 Add fresh flavor and crunch to tuna salad [13] with spiralized cucumber noodles.
Zucchini Shrimp Scampi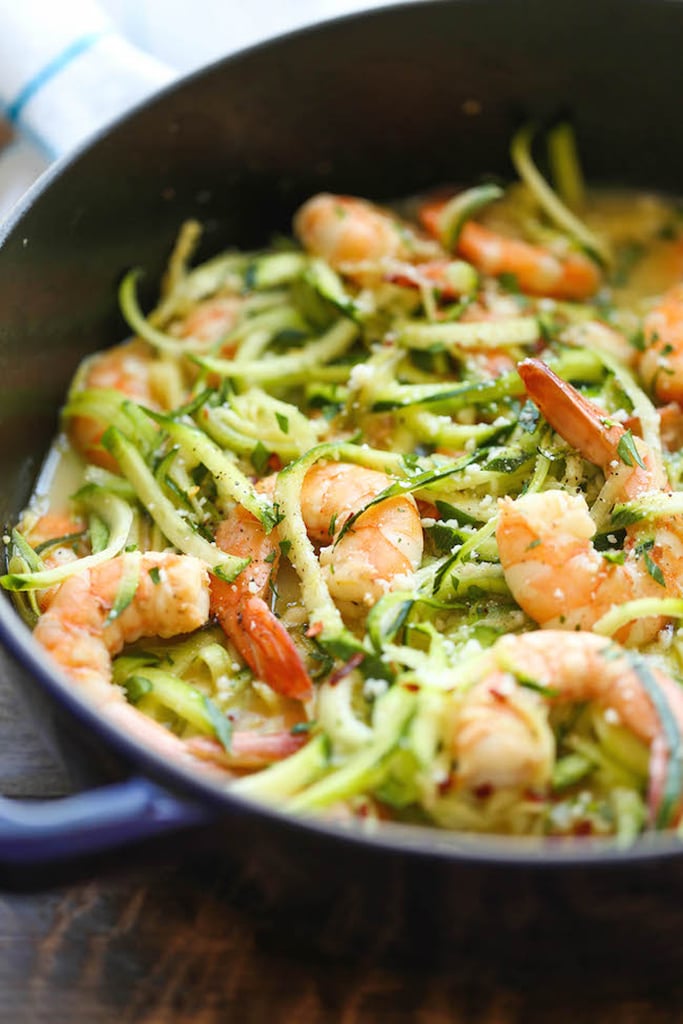 All the flavors of shrimp scampi — lemon, butter, garlic, and parmesan — are packed into this zucchini-based dinner [14].
Spaghetti Squash Mac and Cheese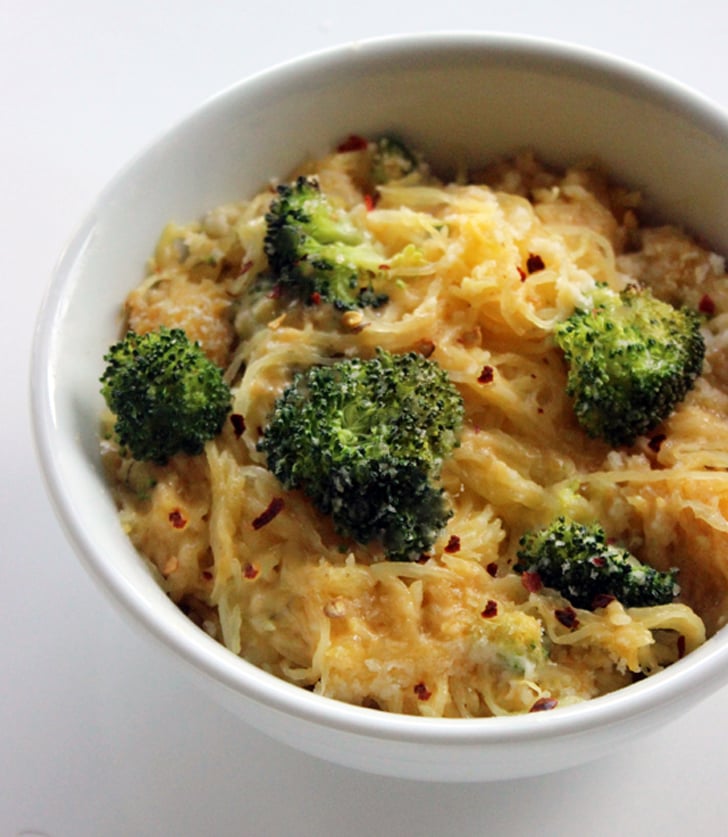 Satisfy cravings for tangy, rich mac and cheese — hold the noodles — by going the spaghetti squash route [15].
Zucchini Spaghetti With Crème Fraiche and Pesto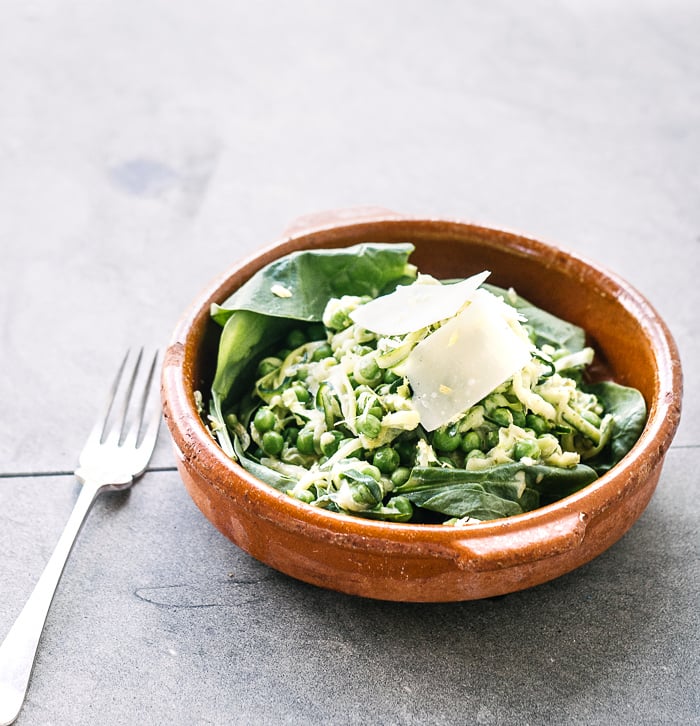 Want to make spiralized vegetable noodles but don't want to shell out for specialized gear? Try the lazy girl's method for shredding zucchini [16] before tossing it with a tangy combo of crème fraiche, pesto, and peas.
Vegan Kale and Sweet Potato Noodle Caesar Salad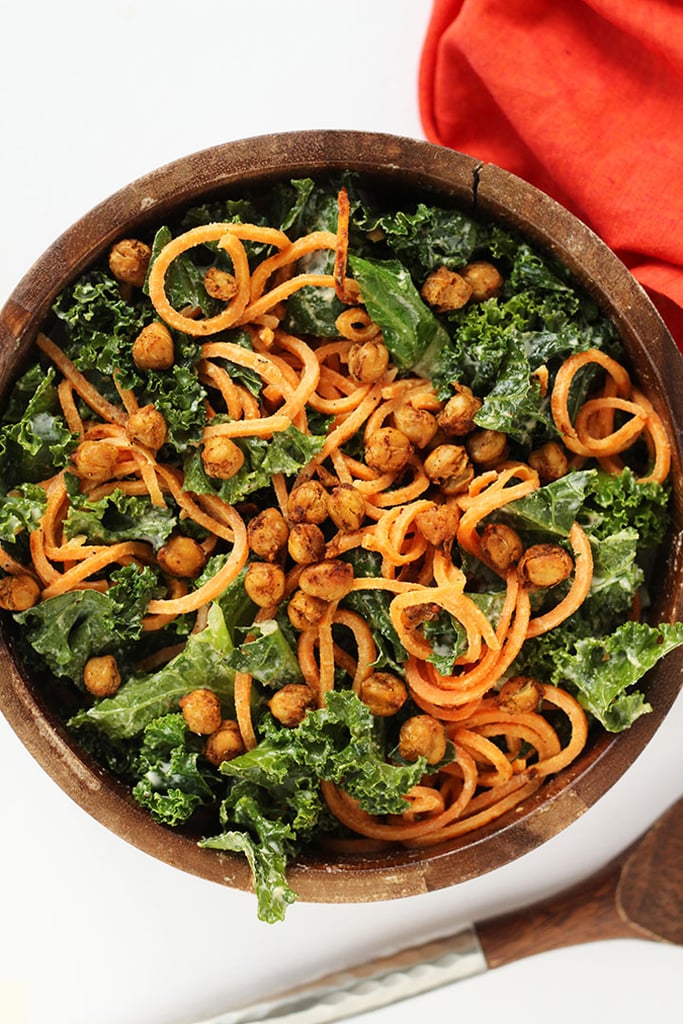 Sweet potato noodles and crispy roasted chickpeas transform caesar salad into a meal [17].
Chilled Sweet and Sour Cucumber Noodles
Wake up your palate by digging into a pile of cucumber noodles [18] marinated in a sweet and sour rice-wine-vinegar dressing.
Zucchini Pasta With Farro, Parmesan, and Roasted Broccoli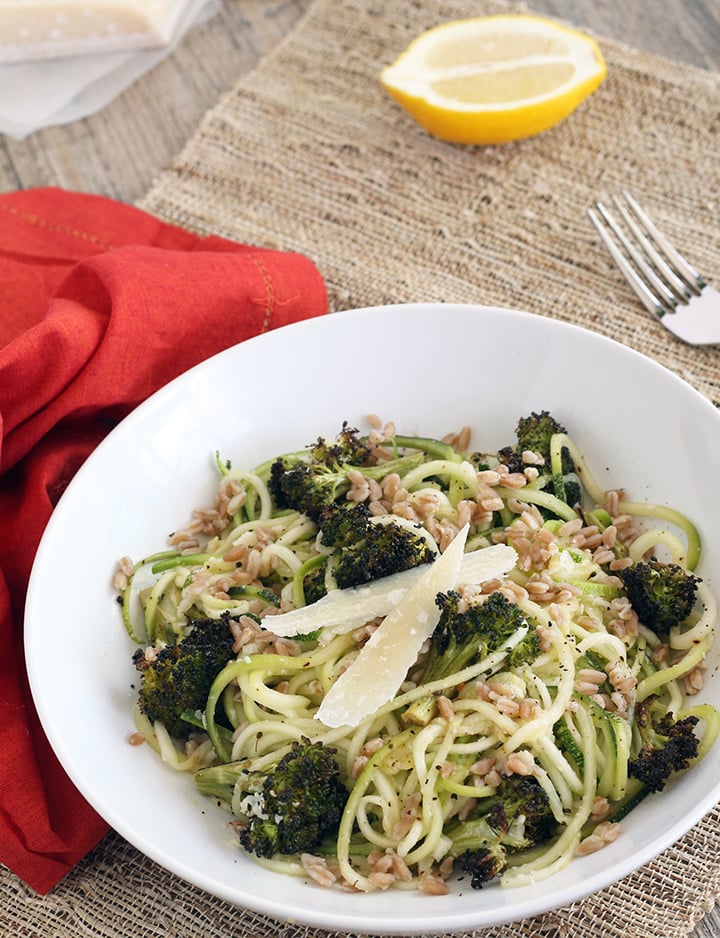 Just because you're subbing spiralized zucchini for pasta doesn't mean you can't get your grain fix. For the best of both worlds, add a handful of nutty farro to the mix [19].