If you're not trying to eat more meat-free meals, I highly recommend you start now. A diet that's filled with fruits and vegetables is not just better for our bodies, it's also better for the environment. Whether it's a resolution [1] to eat vegetarian or an ongoing commitment to a cause like meat-free Mondays [2], we should all find a reason to eat more plants. To help you get started, I've rounded up 10 of our best vegetarian entrées. Click on for flavorful and satisfying inspiration!
Roasted Vegetable Soup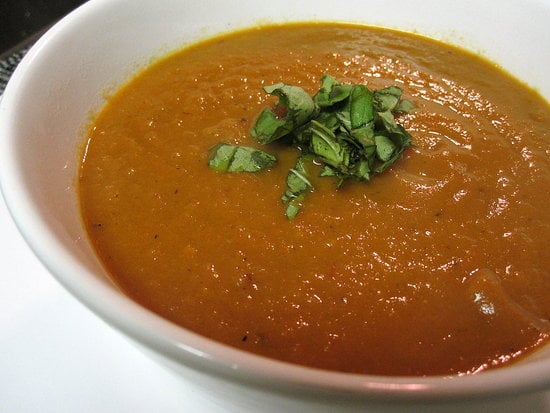 Roasting vegetables is a great way to enhance their natural flavor; this recipe [3] turns a scrumptious mixture of roasted veggies into a warming and comforting soup.
Tofu and Chinese Broccoli Sandwich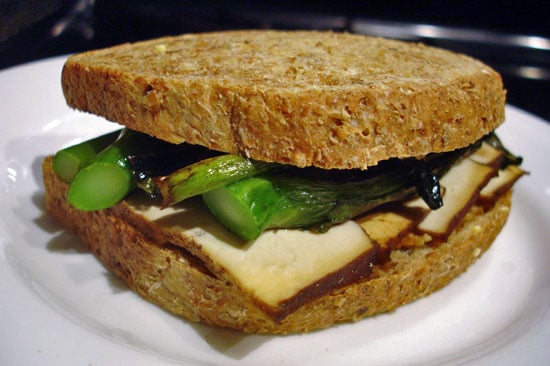 In a hurry? This Asian-inspired sandwich [4] is quick and easy. In a matter of minutes,
you'll be munching on a healthy combination of tofu, Chinese broccoli, and whole-wheat bread.
Taco Salad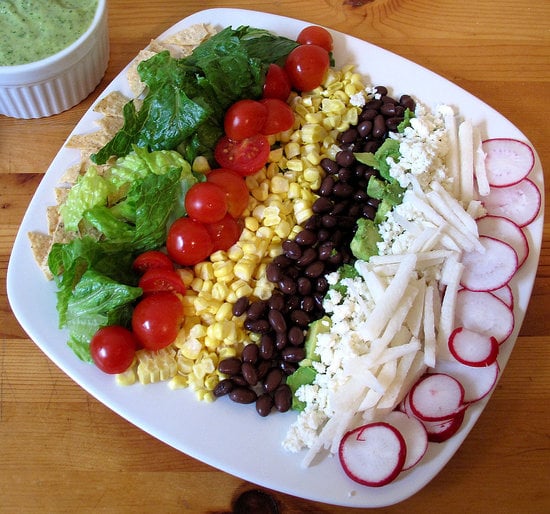 This colorful salad [5] isn't your typical taco salad. It's chock-full of crunchy veggies and hearty black beans.
Savory Squash Pudding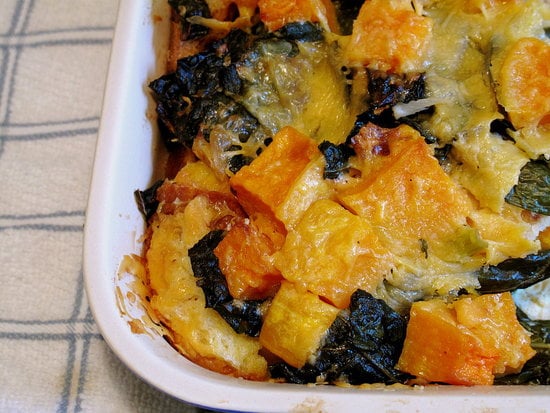 Follow this recipe [6] to layer bread with chunks of squash, heart-healthy kale, and shredded cheese, then bake, and you'll end up with a masterpiece of a dish that's wonderful for entertaining.
Mediterranean Quiche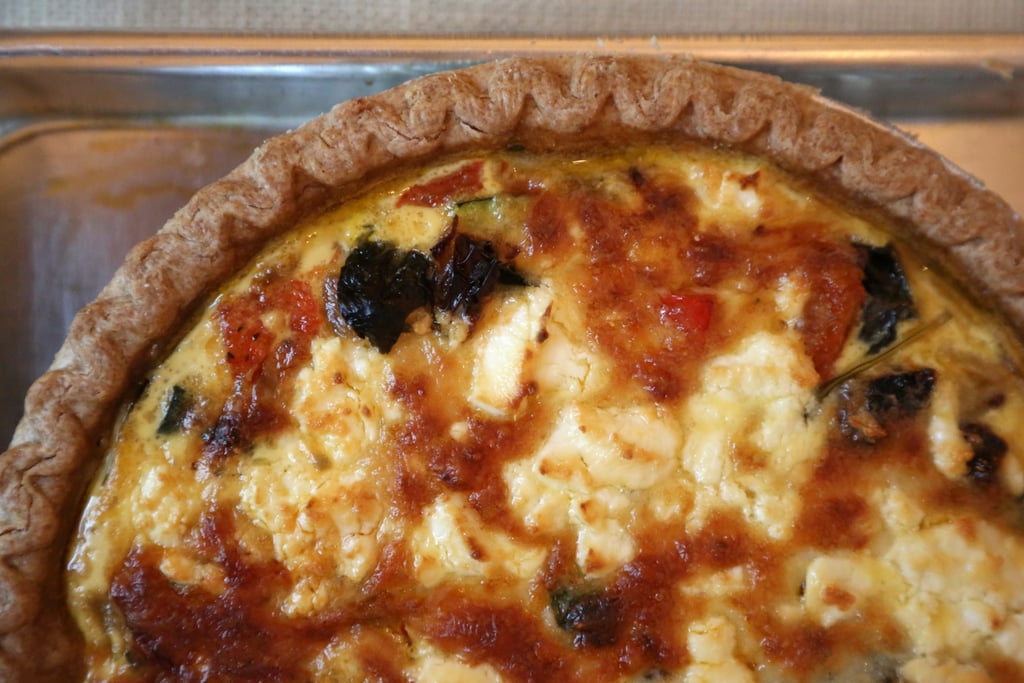 Quiche is an incredibly versatile item and this recipe [7], that's filled with onions, sun-dried tomatoes, and fresh herbs, is amazing morning, noon, and night.
Pesto Spinach Lasagna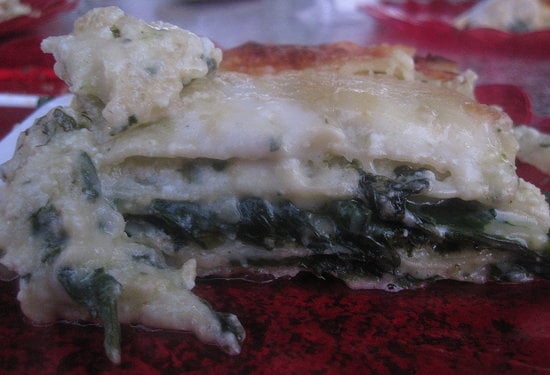 For a special occasion dinner, make this decadent lasagna [8]. It's layer upon layer of gooey cheese, melt-in-your-mouth pasta, and earthy pesto.
Scrambled Eggs With Mushrooms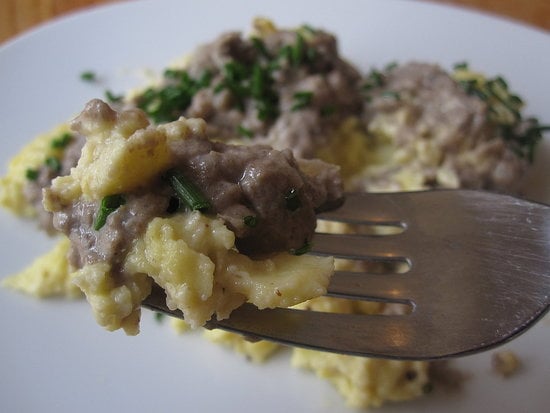 Enjoy breakfast for dinner with this awesome recipe [9] for slow-cooked scrambled eggs topped with a luxuriously rich and creamy mushroom mixture.
Spicy Tofu Over Quinoa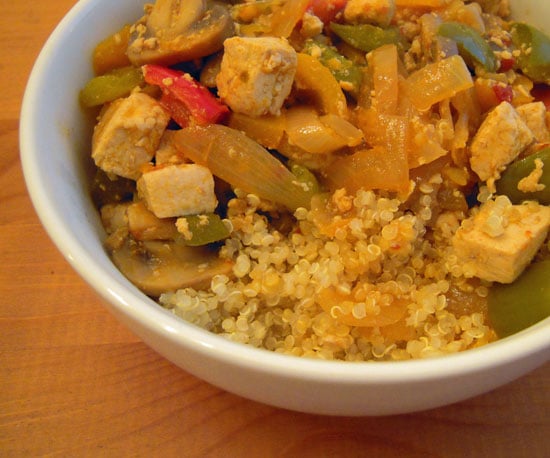 The key ingredient in this rapid-cooking saute [10] is spicy garlic chili sauce. It seasons the tofu, resulting in a dish that is fiery and filling.
Mushroom and Leek Tart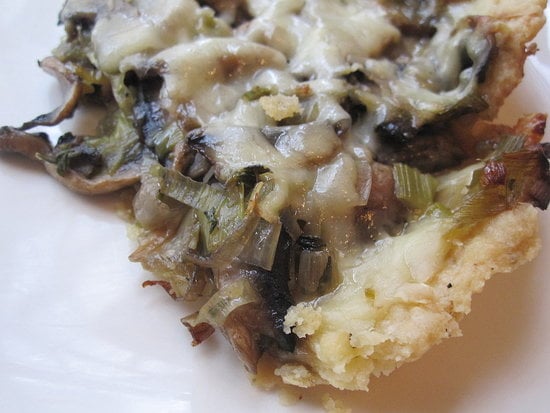 Don't have time to make pastry dough from scratch? Don't worry! This savory tart recipe [11] will still be absolutely divine baked in a store-bought pie dough.
Cacio e Pepe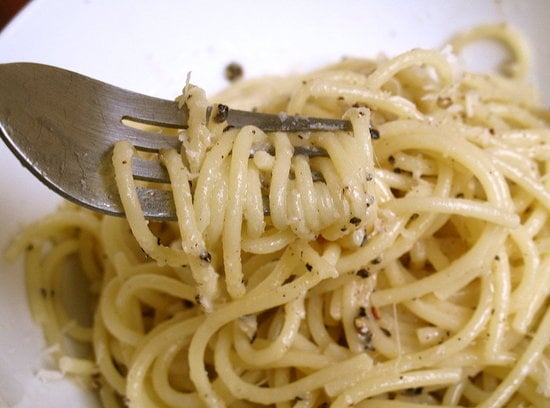 Sometimes the simpler a dish the better it tastes. Point in case: this classic Italian recipe [12] for cacio e pepe. It only has five ingredients: pasta, butter, cheese, salt, and pepper.