Want to Work Out Like Lea Michele?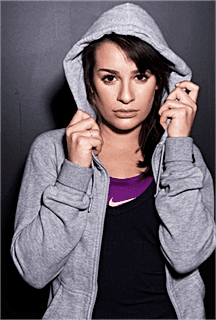 Lea Michele is one of Hollywood's hottest celebrities right now, and it's clear from her high-energy performances and TV-ready figure that she's not slacking on her fitness routine. We looked into it and discovered her get-fit secret: it's the Nike Training Club. NTC is an app that you can download on your iPhone®, iPod Touch®, or iPad® and offers over 70 workout routines designed to hit target fitness goals. It tracks your workouts and the time you've clocked. So when you reach certain levels, the app reveals rewards like celebrity and professional trainer workouts and post-workout smoothie recipes. Once you put in 1,000 minutes, you'll unlock Lea's personal 15-minute workout routine; the same one that keeps her in amazing shape and super energized.
Just download NTC, choose your goals and skill level, and get started. To get you even more psyched, you can enter for the chance to win some awesome Nike gear (including the amazing Nike Legend pants) that's guaranteed to enhance your Nike Training Club workout. Just do a workout on the Nike Training Club, and tell us about your favorite Get Focused workout from the NTC app below.
Official Rules