Let's face it: it's easy to get carried away and snap up package after package of adorable marshmallow Peeps [1]. The good news? People love to make creative things with them as much as they enjoy eating them. We've searched the web for the cutest ways to play with Peeps and rounded them up here. From Peepshi (Peeps dessert sushi) to Peeps s'mores, keep reading to see the most interesting ways to use up this Easter sweet.
— Additional reporting by Camilla Salem
Coconut Chocolate Cake With Peeps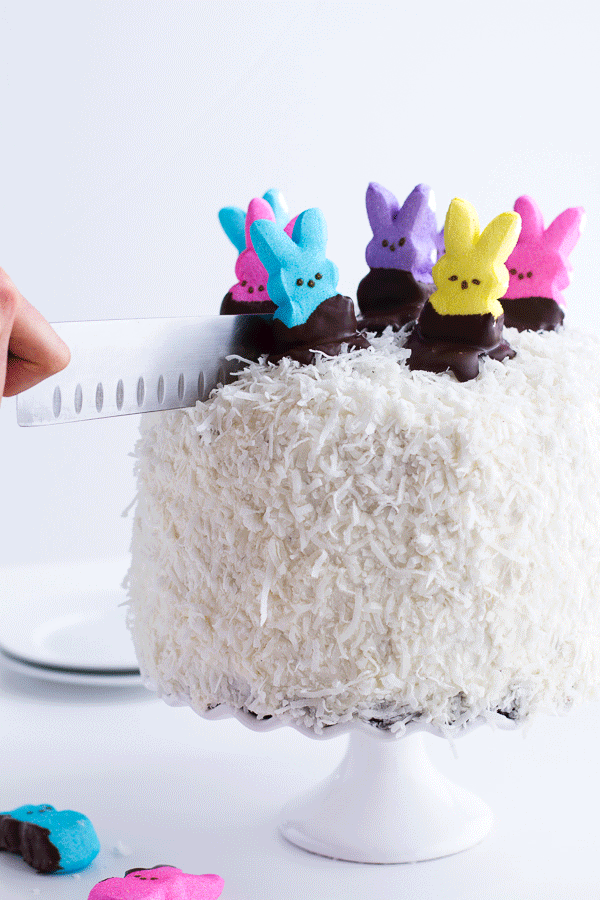 There's a lot going on with this cake [2] (in the best way possible): chocolate coconut cake, chocolate ganache, coconut caramel, marshmallow meringue buttercream, and Peeps!
Bunny Pops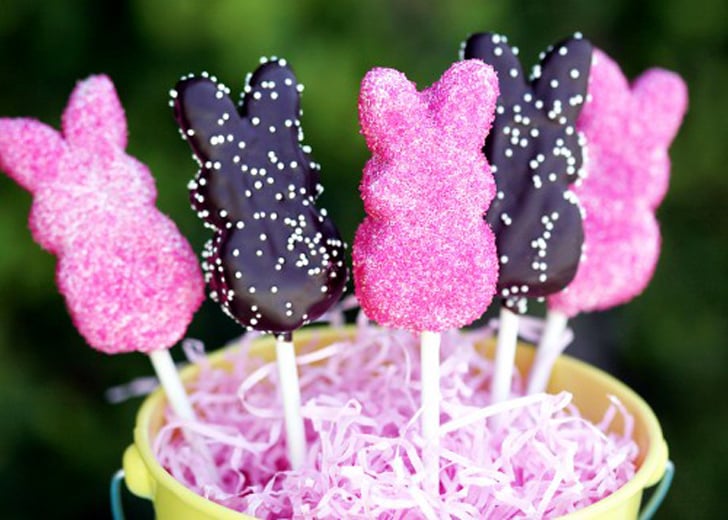 Peeps get an easy upgrade when dipped in chocolate and decorated with pretty sprinkles [3]. Skewering the marshmallows on a stick not only adds visual appeal, but also makes them easier to decorate and eat.
Peeps S'mores
S'mores become even more fun [4] when a brightly colored Peep is used in place of a plain-Jane marshmallow.
Peeps Funfetti Cake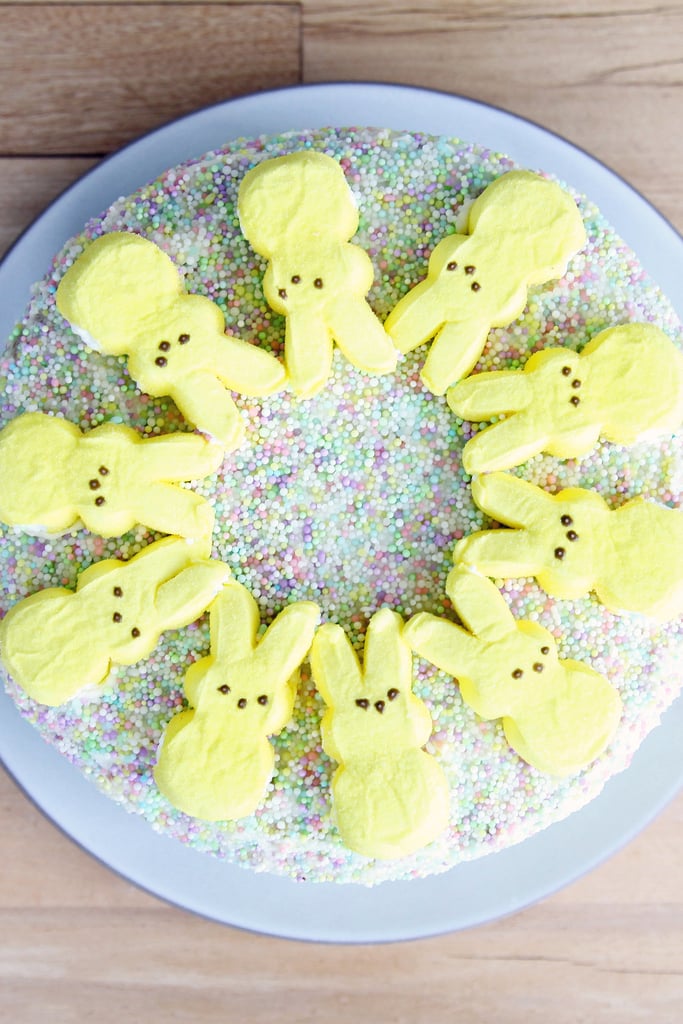 Funfetti cake, a boatload of sprinkles, and darling Peeps bunnies combine forces in this easy-to-make layer cake [5].
Peeps Marshmallow Treats Nests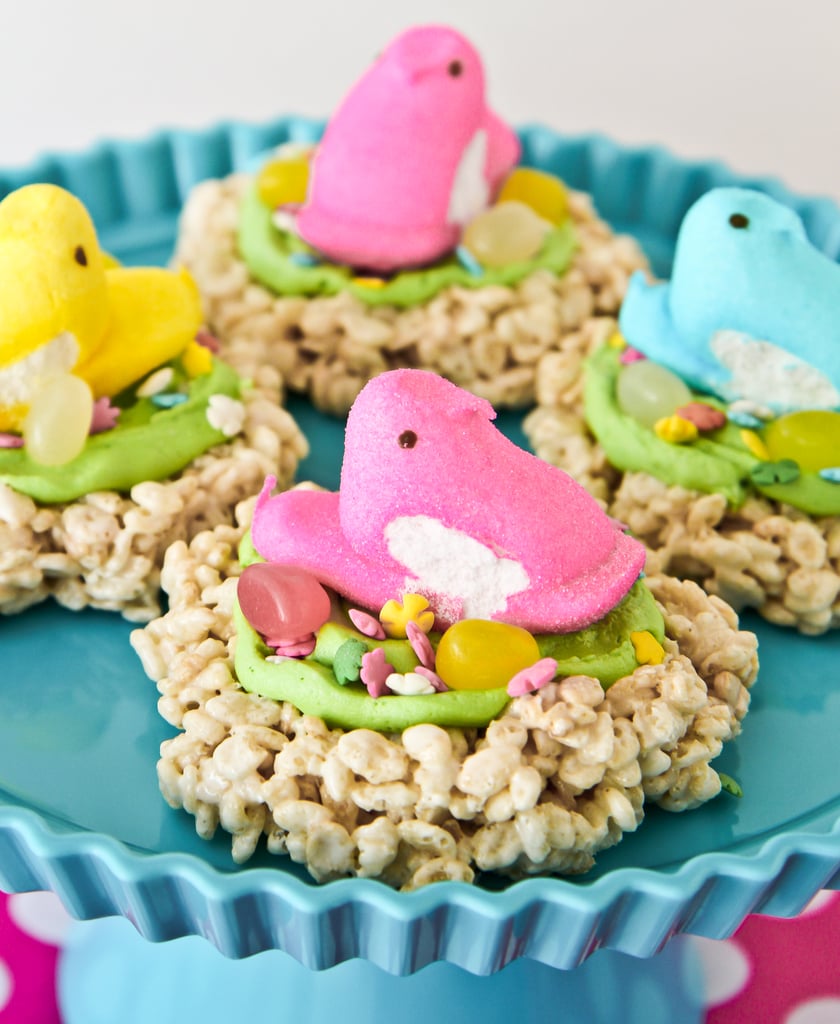 Peeps marshmallow treats nests [6] are almost too cute to eat; key word almost.
Peeps Funfetti Cookie Bars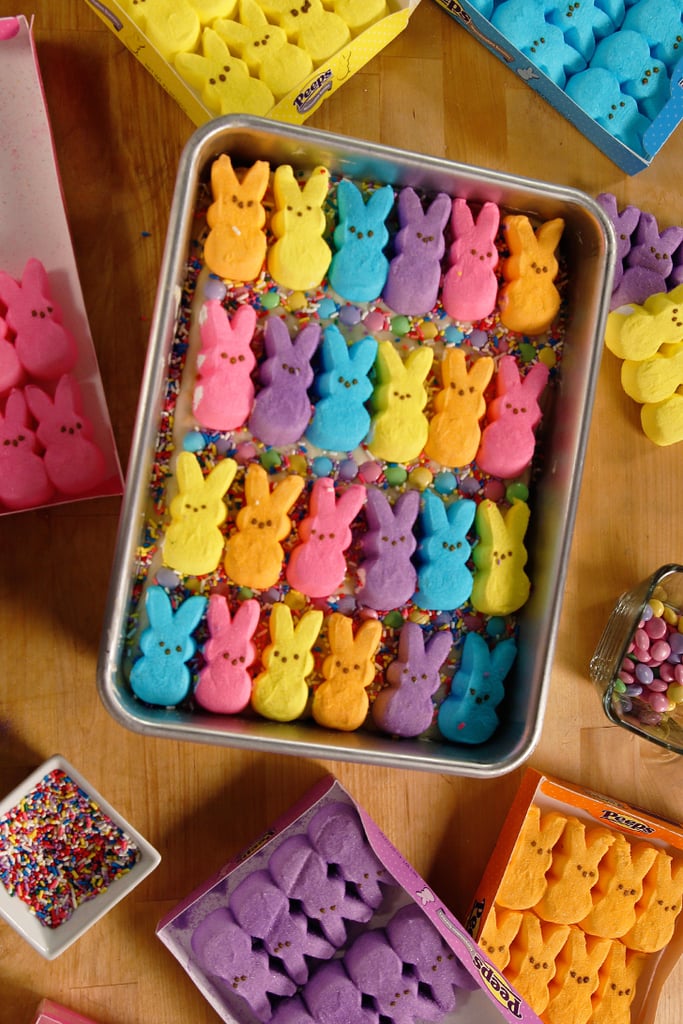 Peeps funfetti cookie bars [7] are like a sweet and spangled rainbow explosion in your mouth.
Dessert Peep-za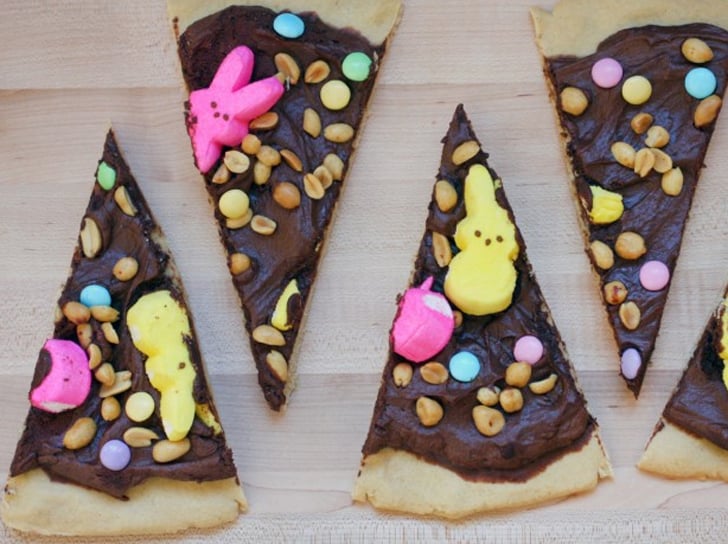 Peeps on a pizza? The idea might sound crazy — that is, until you realize that this is no ordinary pizza [8]: the crust is made of sugar cookie dough, and the sauce is chocolate ganache.
Peeps Rice Krispies Treats Pops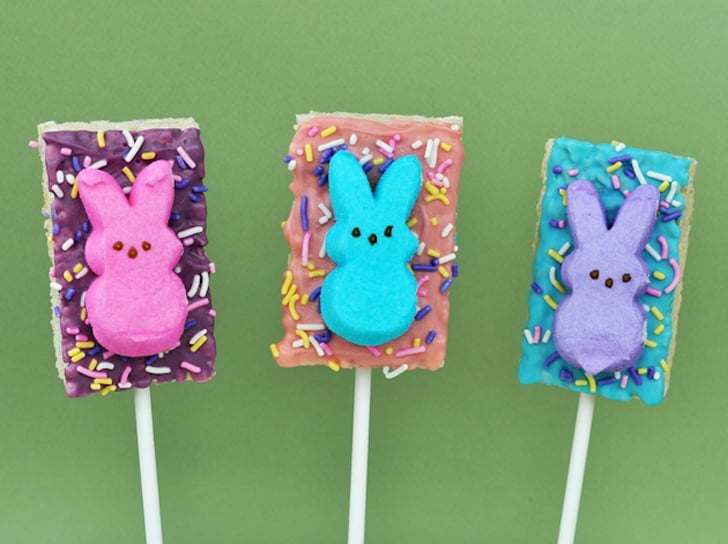 Double up on the marshmallow fun by decorating Rice Krispies treats [9] with an adorable Peeps bunny.
Peeps Chocolate Cake Bars
Festive Peeps chocolate cake bars [10] only require five ingredients including the M&M's topper.
Chocolate-Covered Peeps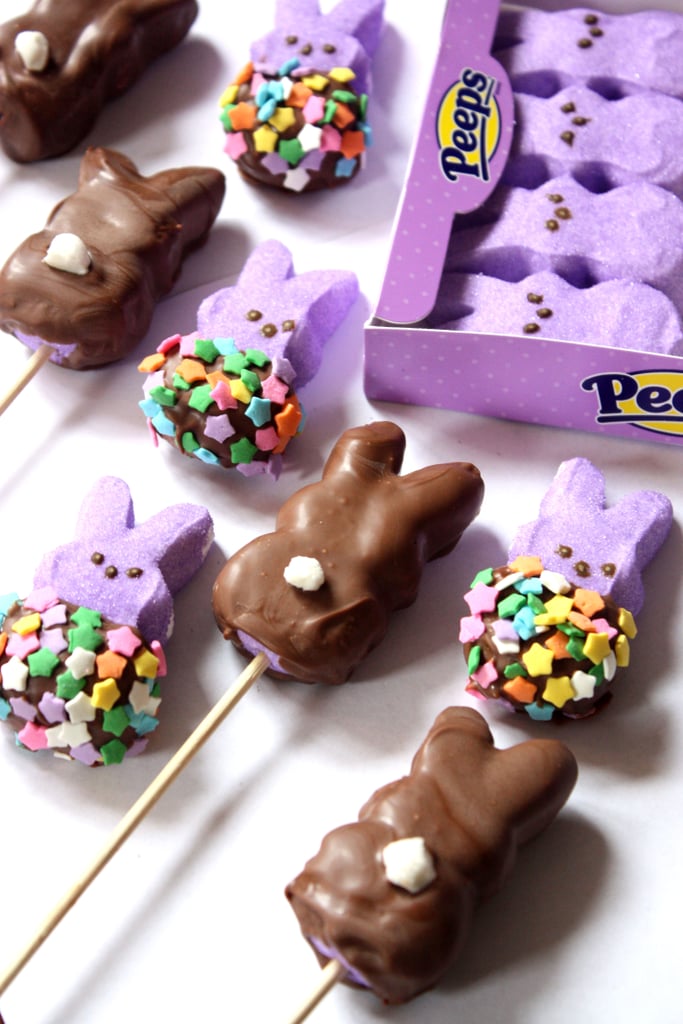 A thin coating of melted chocolate [11] is the perfect glue for rainbow-hued sprinkles, marshmallow bunny tails, and other whimsical decorations.
Peeps Sunflower Cake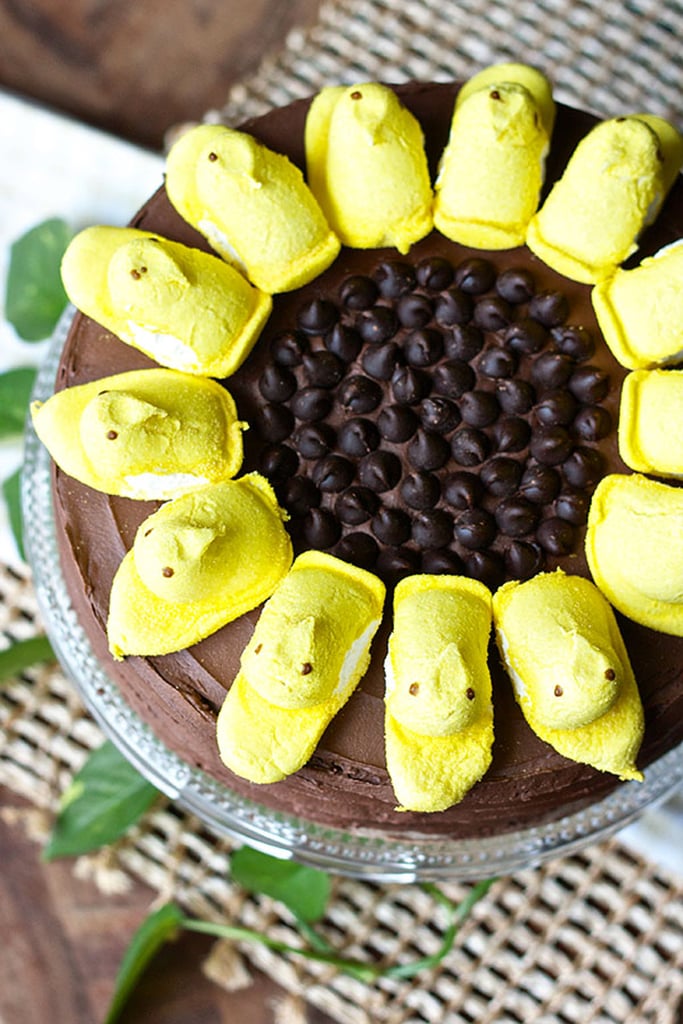 Mimic a springy sunflower by decorating a layer cake with chocolate chips and Peeps [12].
Peeps S'mores Pies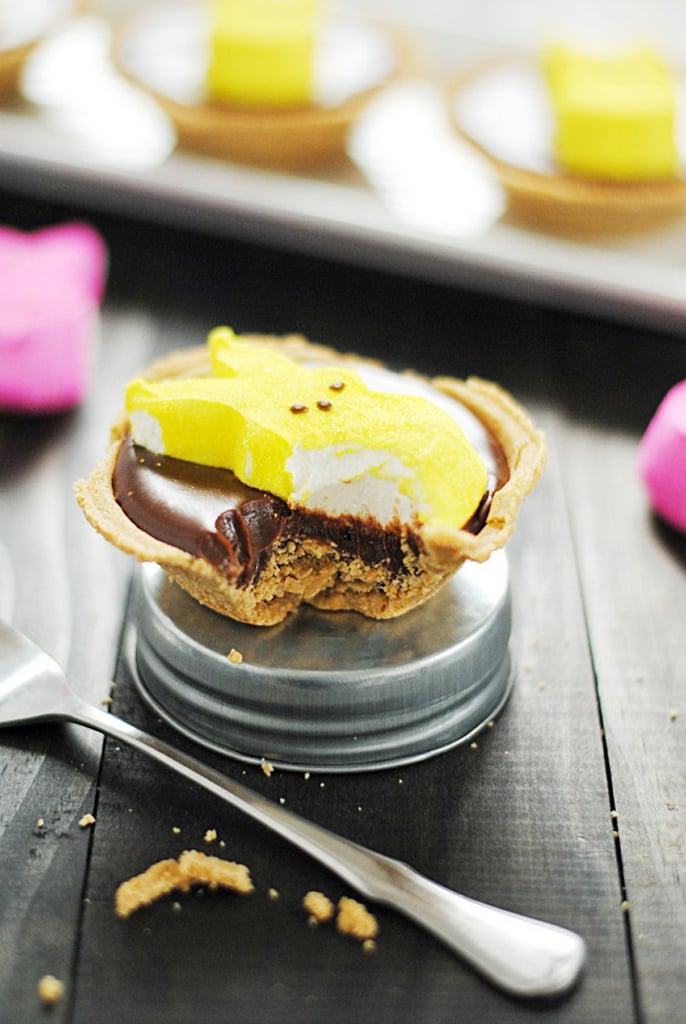 A graham cracker crust, chocolate ganache filling, and Peeps topper add up to the cutest s'mores-inspired dessert [13].
Peepshi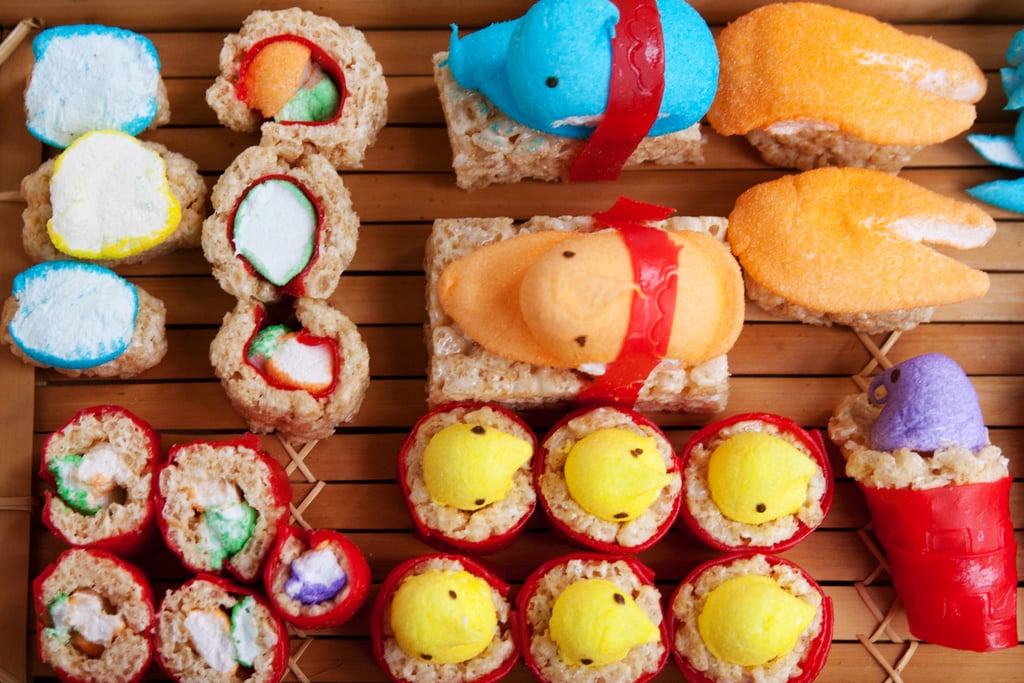 In this sweet take on sushi [14], Rice Krispies treats stand in for the traditional sushi rice. Genius!
3-Layer Angel Food Peeps Cake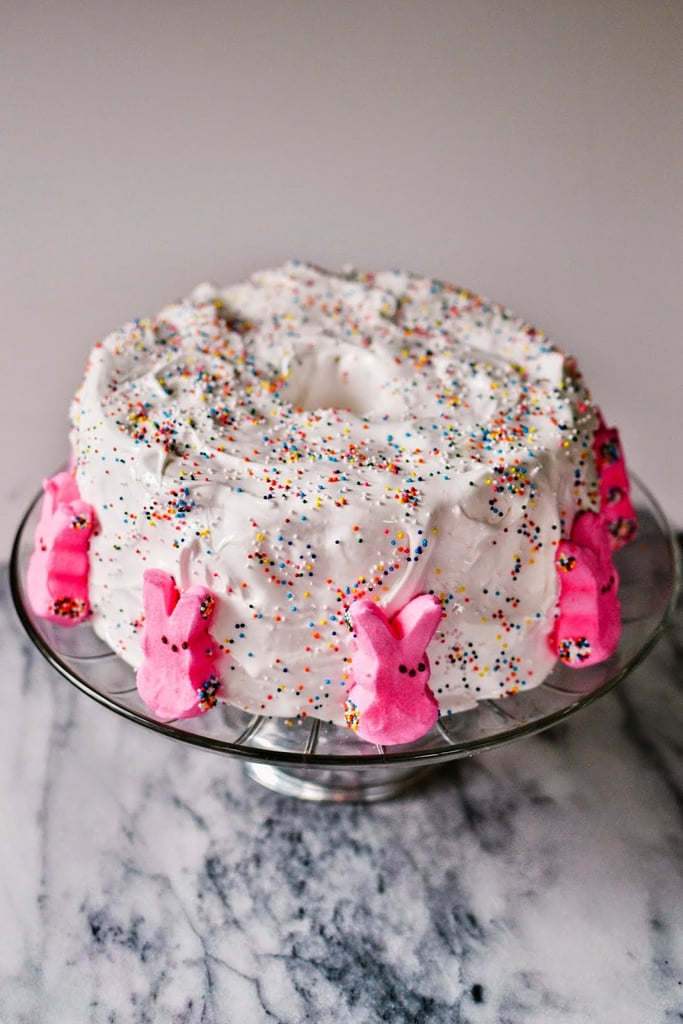 Not only is this angel food cake [15] slathered with seven-minute frosting and decorated with sprinkles and Peeps, but it's also filled with pastel buttercream.
Magician's Hat Marshmallow Bites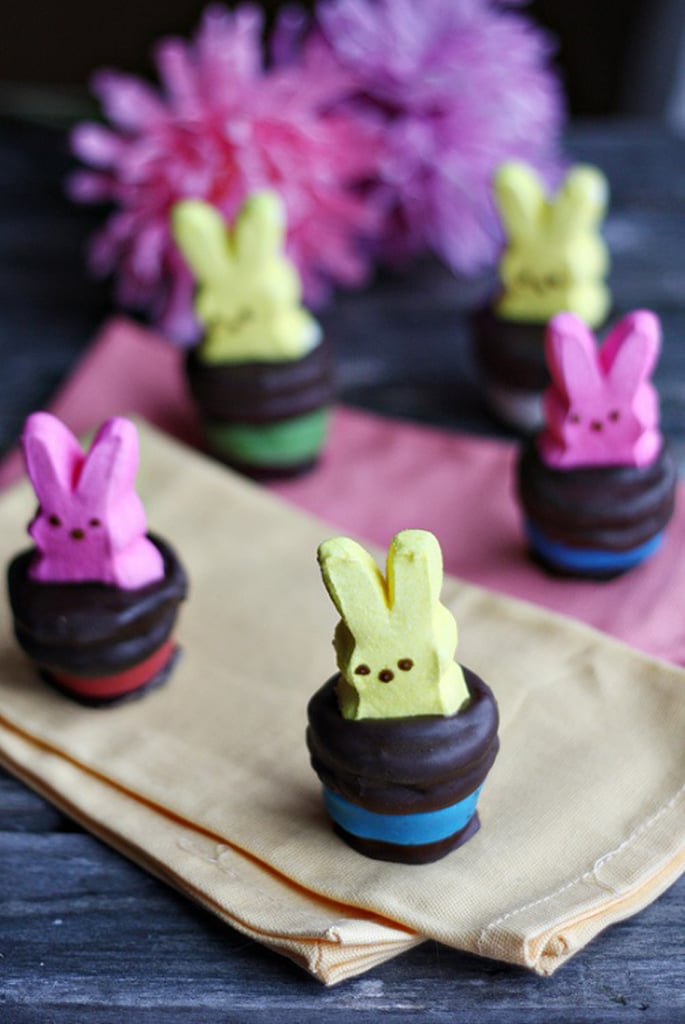 These magician's hat marshmallow bites [16] would be perfect for a magic-themed party.
Cupcake Push-Pop Peeps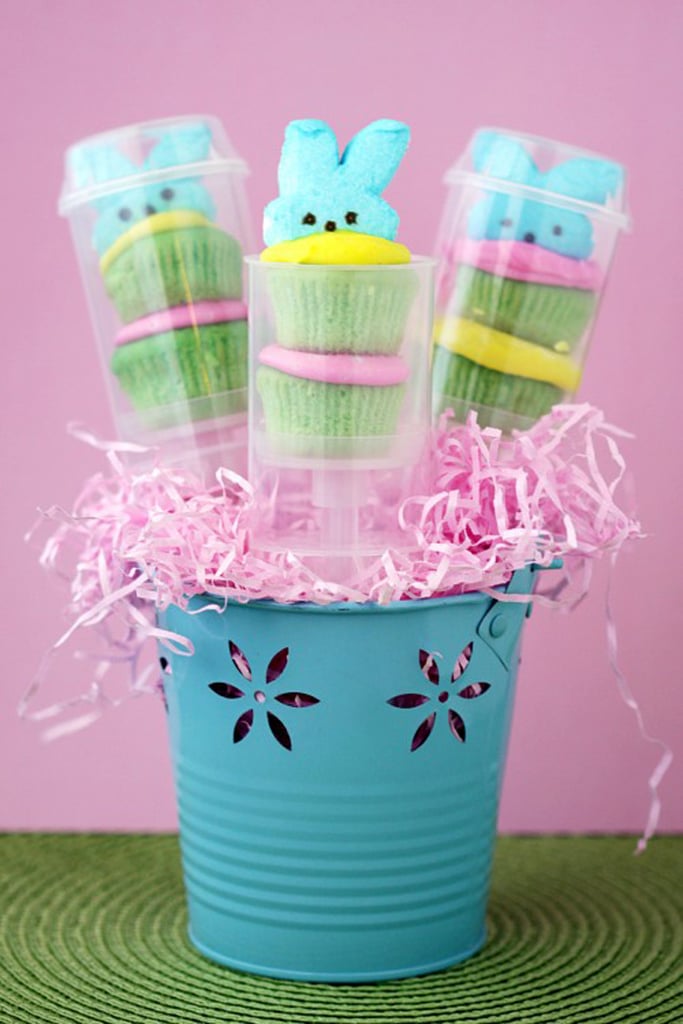 Cupcake push-pop Peeps? It doesn't get more festive than these individual, fun-to-eat treats [17].
Easter Garden Cake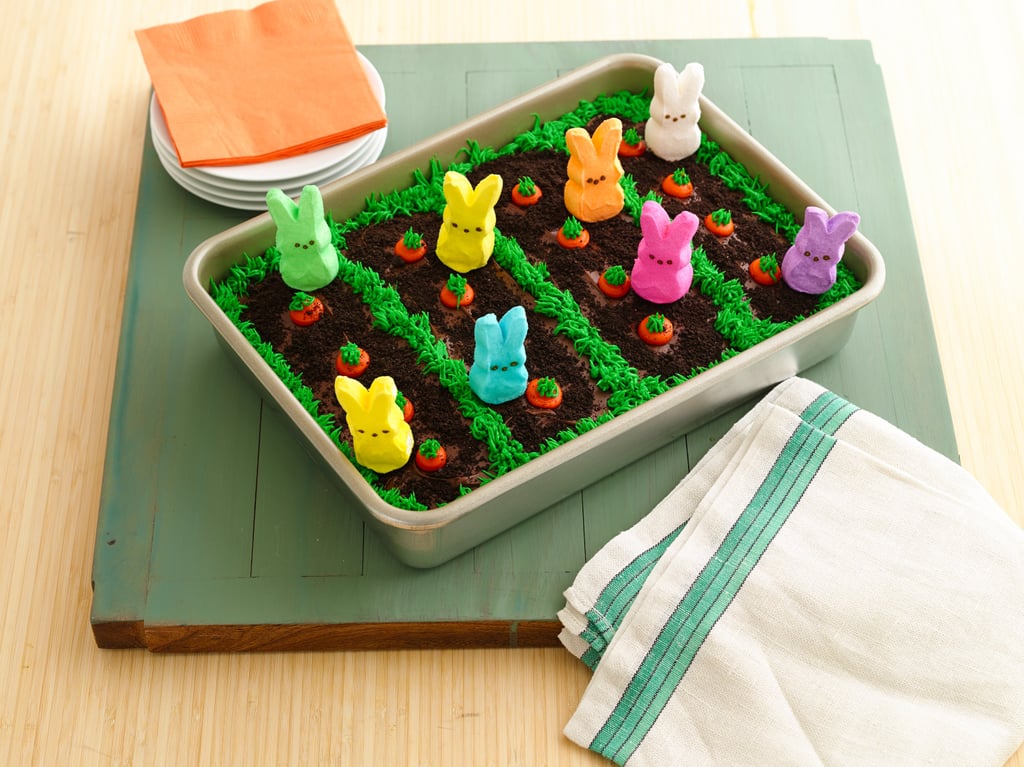 While admittedly a bit of a project to decorate, this Easter garden cake [18] would make for a lovely centerpiece for a party.
Peeps Krispies Treats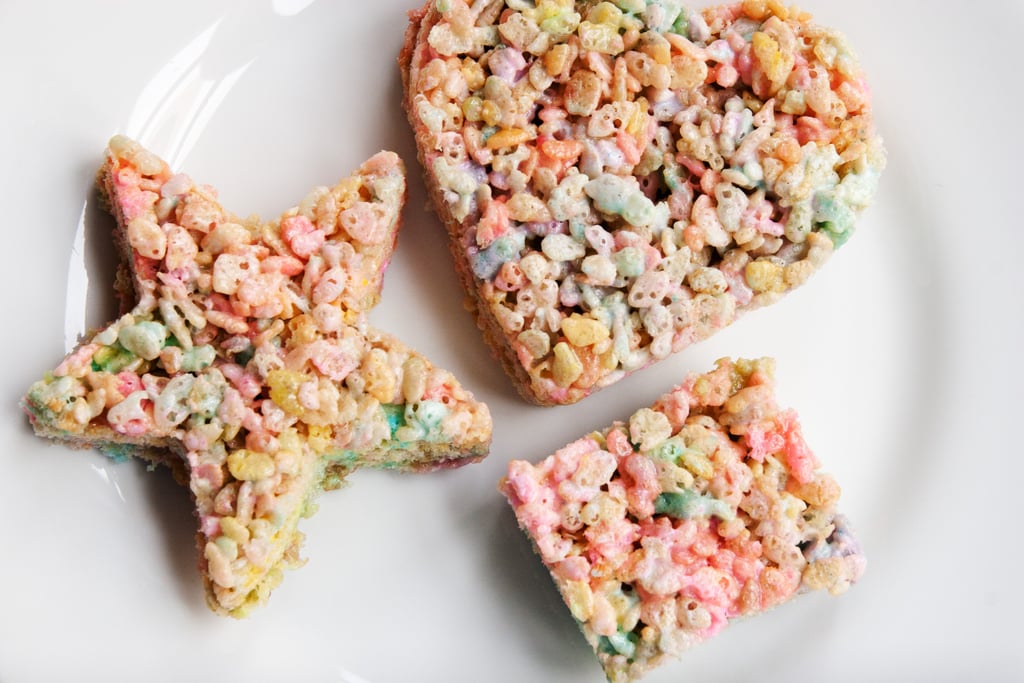 How delightful are these pastel-colored Peeps Rice Krispies treats [19]? They're simple enough to make that they'd be a great activity for kids.
Peeps Fluffernutter Sandwich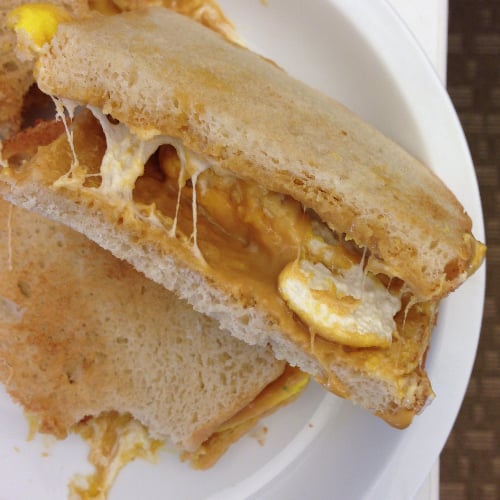 Channel childhood with this easy upgrade to a Fluffernutter sammie. Here, Peeps are paired with peanut butter in lieu of marshmallow fluff for an Easter-appropriate spin on the classic.
Peeps Surprise-Inside Cupcakes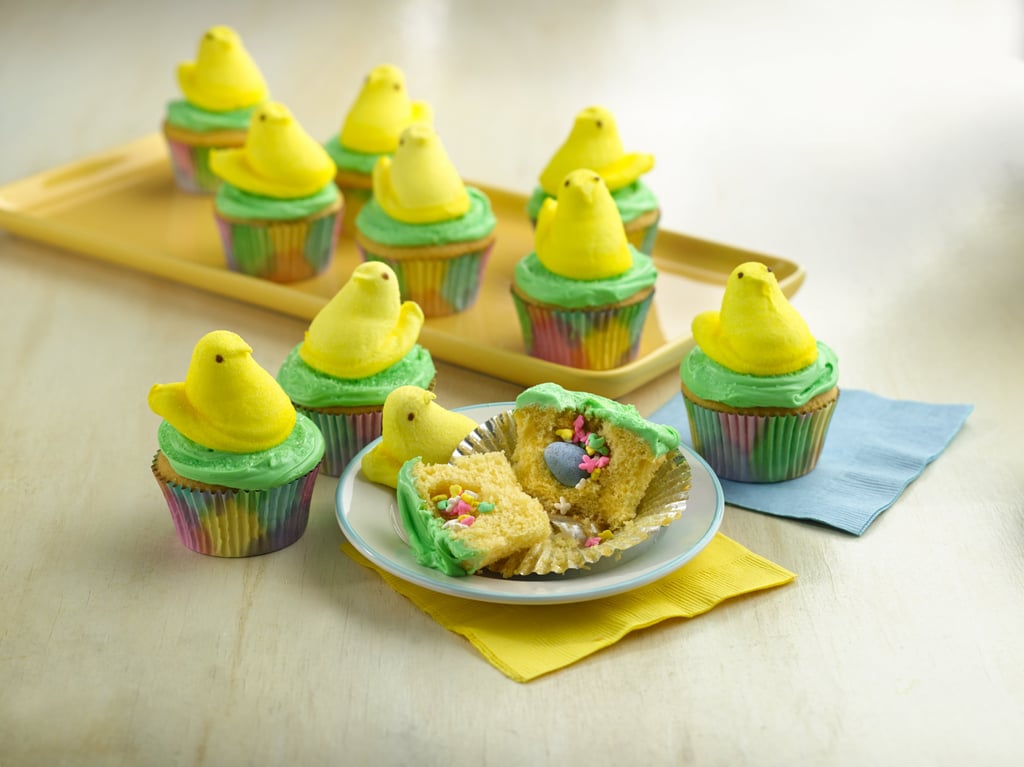 Filled with sprinkles and robin eggs candies and topped with Peeps, these might be the most festive cupcakes [20] we've laid eyes on.