What Is Adobo?
Know Your Ingredients: Adobo
Like us on Facebook
I've always found the term "adobo" to be perplexing. After all, it sounds confusingly like adobe, the building material, and the word is a common denominator used in everything from canned Mexican chipotles to Filipino chicken over rice. Since I'm certain that I'm not the only person disoriented by this phrase, I've decided to set the record straight.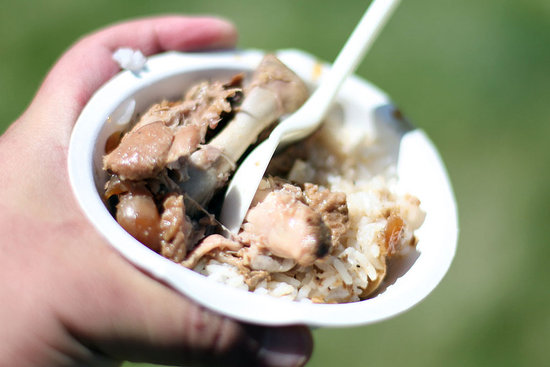 Spanish for "marinade," adobo refers to a sauce or a seasoning. It's used in many different types of Latin-influenced cooking, including Spanish, Southwestern, Caribbean, and Filipino cuisines, where it goes by the same name but refers to completely different flavors. Learn about it when you read more.
In Mexican and Southwestern cooking, many dishes call for chipotles en adobo, or smoked, dried jalapeño peppers cooked with tomatoes, garlic, vinegar, salt, citrus, and spices such as cumin and oregano.

In contrast, adobo from the Caribbean island of Puerto Rico refers to a seasoned rub, that's flavorful but not hot, and is either wet (adobo mojado) or dry (adobo seco).

The mojado is made with garlic, olive oil, citrus, or vinegar, and Mexican thyme; the more popular seco contains garlic powder, Mexican thyme, citrus zest, and seasonings.

Adobo is also one of the national dishes of the Philippines, and there it refers to a cooking method in which meat — most commonly chicken or pork — is simmered with vinegar, soy sauce, garlic, bay leaves, and black peppercorns, then served over rice. What's your favorite kind of adobo?

Source: Flickr Users yummyporky and mikeczyzewski