What to Do If Your Pie Crust Crumbles
Help! My Pie Dough's Crumbly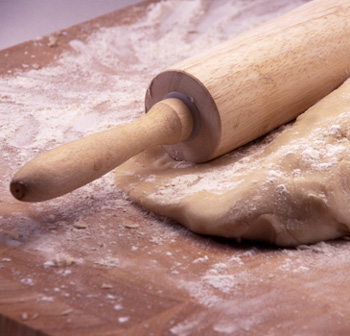 Whether you're spearheading the entire feast or just bringing dessert, one thing's for sure: You don't want to fudge up everyone's last bite, the pie.

You skip the store-bought stuff in an attempt to make your own from scratch, but the dough won't stop breaking apart when you try to roll it out. What should you do?

If the pastry is crumbly and difficult to roll, then the crust is most likely too dry. Adding moisture will help the dough become more coherent.

Add a few sprinkles of cold water (no more than a teaspoon at a time), handling the dough as little as possible until it's evenly moistened. Is the dough cracking only a tiny bit at the edges? If so, it simply needs to warm up a little bit — but not too much, otherwise the crust won't come out flaky.

Worried that your turkey's too dry? Gravy's too lumpy? Bread doesn't rise? Then write us in the YumSugar Community to get that problem solved!