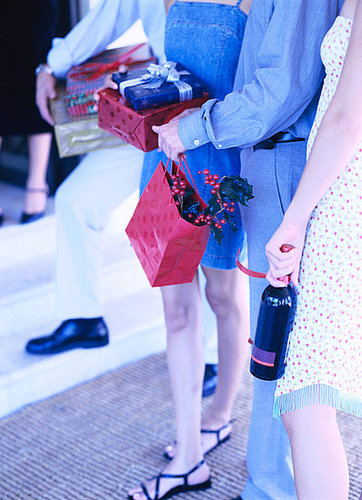 There's an
interesting article
about the protocol of party wine in the December issue of
Food & Wine
. Lettie Teague discusses how hard it is to find the perfect bottle.
She also talks about the different kinds of wine gifters: those who prefer that the wine be opened at the event and those who wish it to be enjoyed by the host at a later date.
It got me wondering, which type are you?