'Wich of the Week: Dungeness Crab Roll
'Wich of the Week: Dungeness Crab Roll
Crab season is a big deal in San Francisco, and if you've ever tackled a whole crab to extract the sweet, succulent meat, then you understand what the fuss is about. Since we're right in the middle of Dungeness Crab Week, I'm celebrating with a New England-style crab roll filled to the brim with fresh Pacific crabmeat.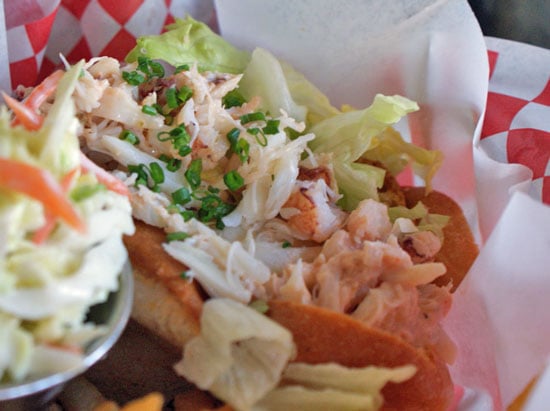 You could put crabmeat on pretty much anything and I'd eat it (I'm still drooling over this salad). I devoured the sandwich version at a New England-style seafood joint in SF called Woodhouse Fish Company.
The rainy-day-appropriate restaurant uses the split-top rolls popular in New England then fills them with Dungeness crabmeat that's West Coast all the way. But these are easy to make at home: The key is finding the freshest, most delicious crabmeat possible. To get the recipe,
.