We had a blast at the 2012 Winter Fancy Food show that took place this past Sunday through Tuesday. We spotted so many exciting new trends and taste-tested a lot of new things. Some were really great, some (like a raw cacao bean) were really not. But either way, we appreciate any chance to be surrounded by food and people who love food. Check out some of our behind-the-scenes snaps!
Welcome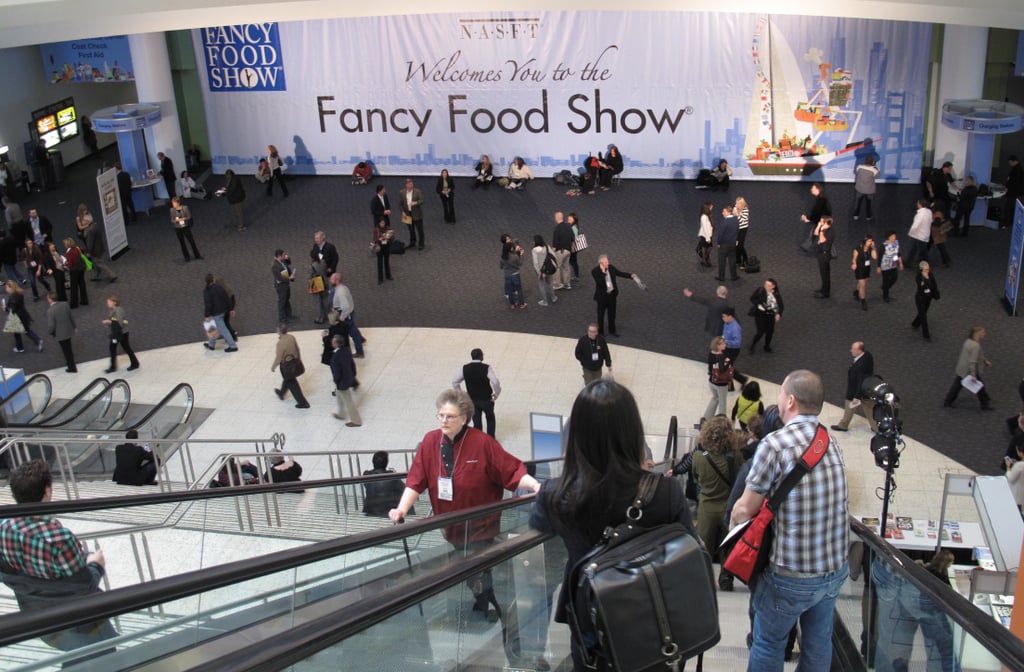 Trade, media, and exhibitors were greeted with an oversized welcome.
Dave's Gourmet Pasta Sauces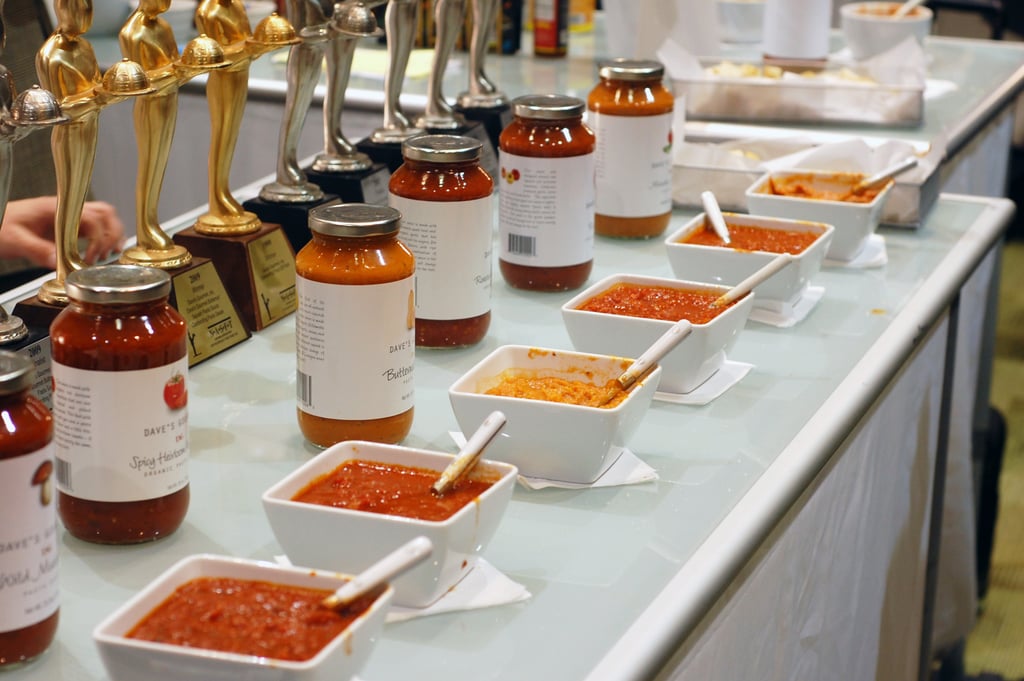 Dave's Gourmet sauces were a huge hit. We loved the butternut squash sauce and the masala marinara sauce.
Dave's Gourmet Butternut Squash Pasta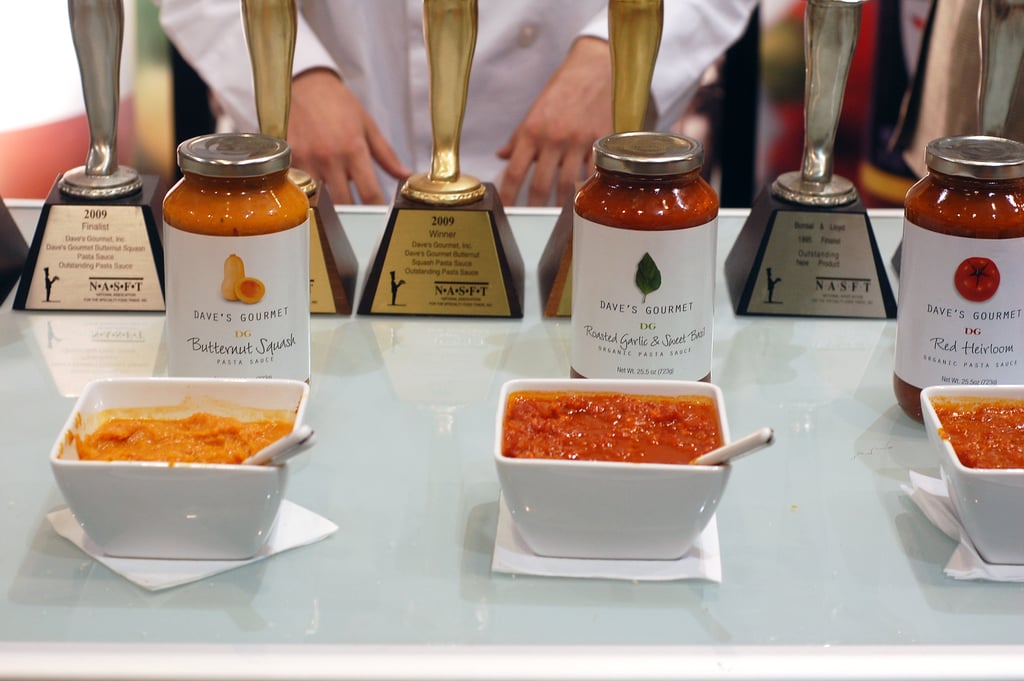 We definitely came back more than once to the Dave's Gourmet booth.
California Caviar Assortment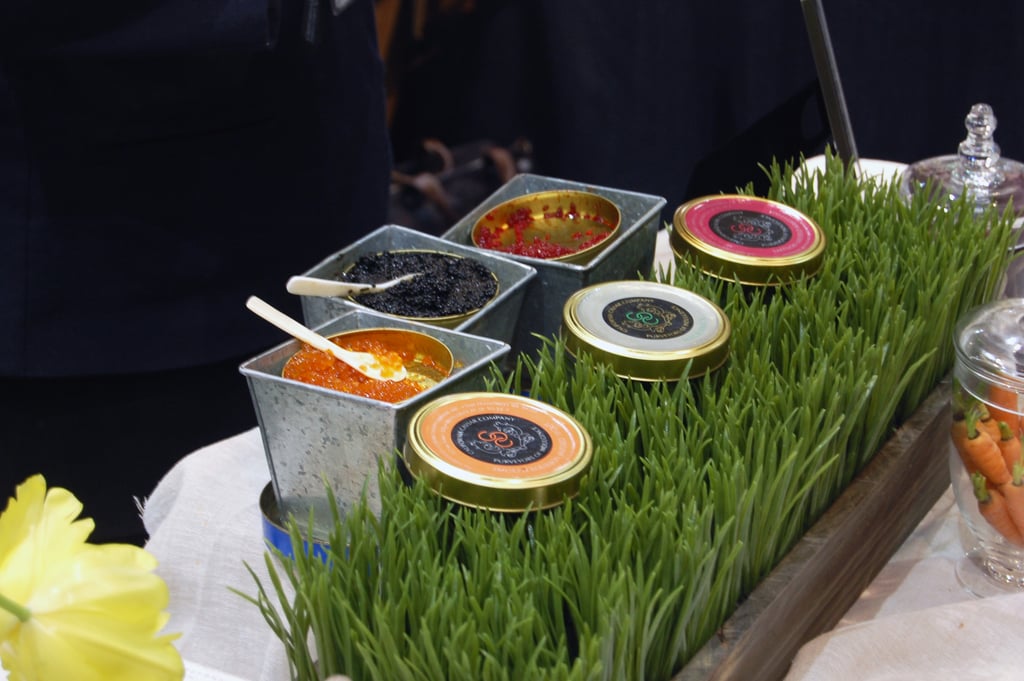 Caviar was served over root vegetable chips — a real treat!
California Caviar's Salmon Roe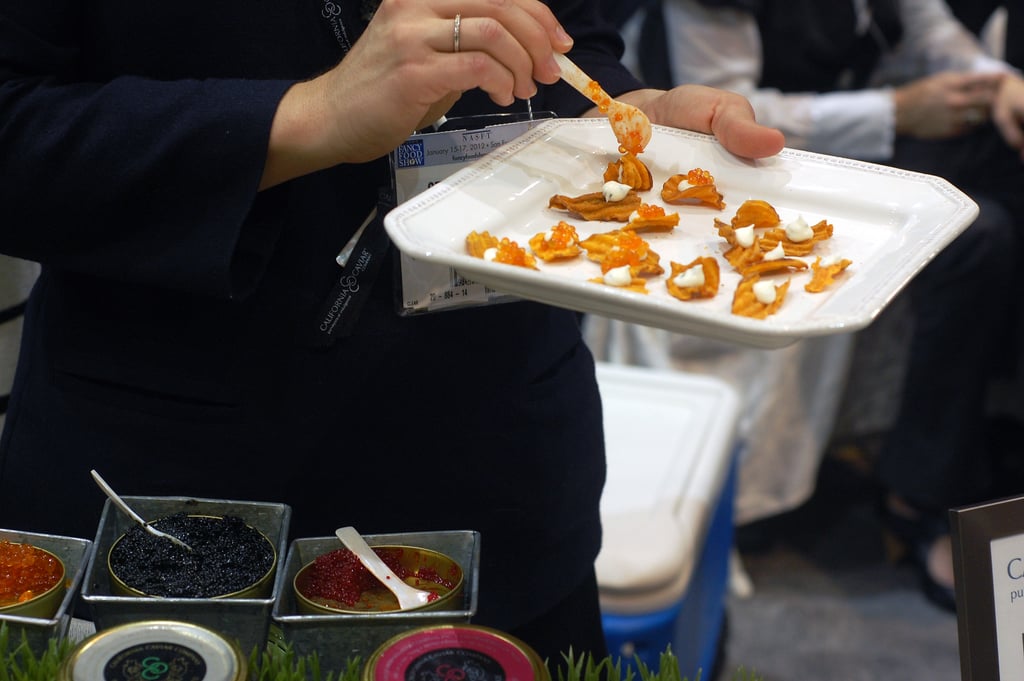 We enjoyed the simple, elegant bites with many different flavors and textures.
Lavash Flowers at California Lavash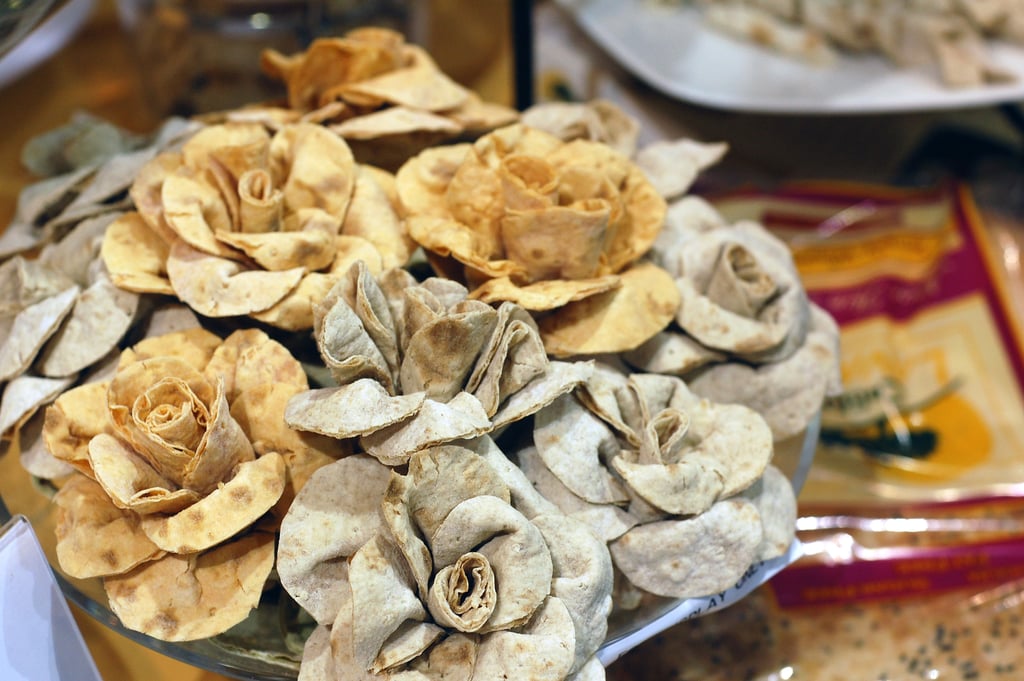 How lovely are these flowers made from lavash?
Hot Rod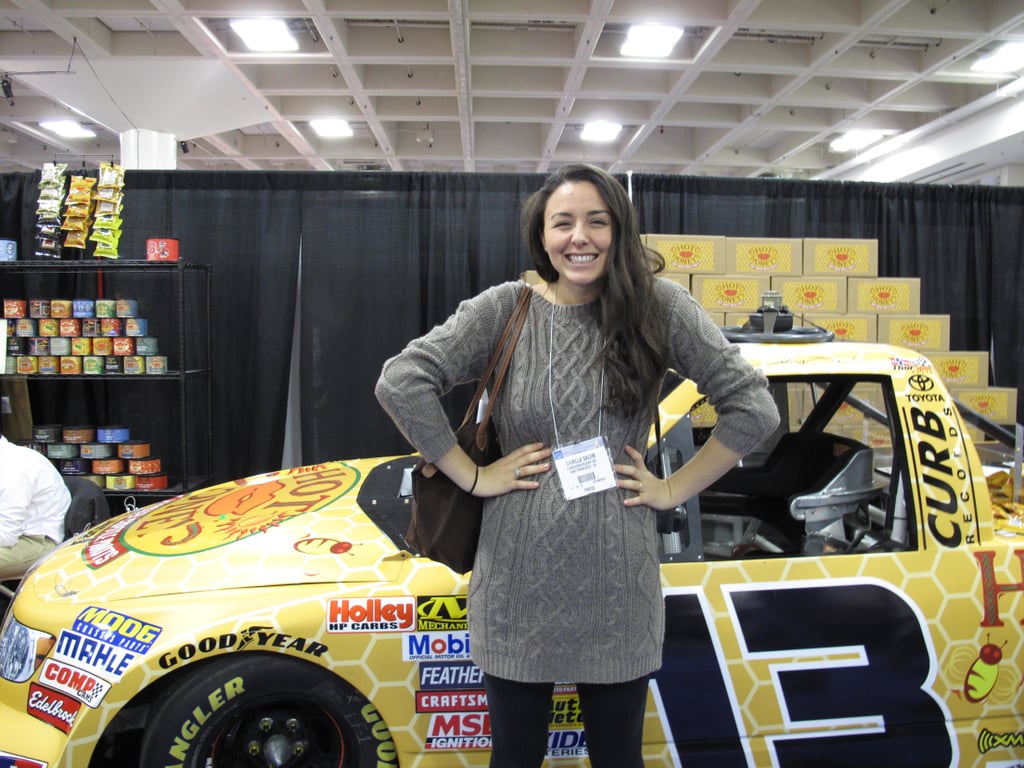 Hot Rods at the Fancy Food Show? Camilla was all for it.
Onion Jam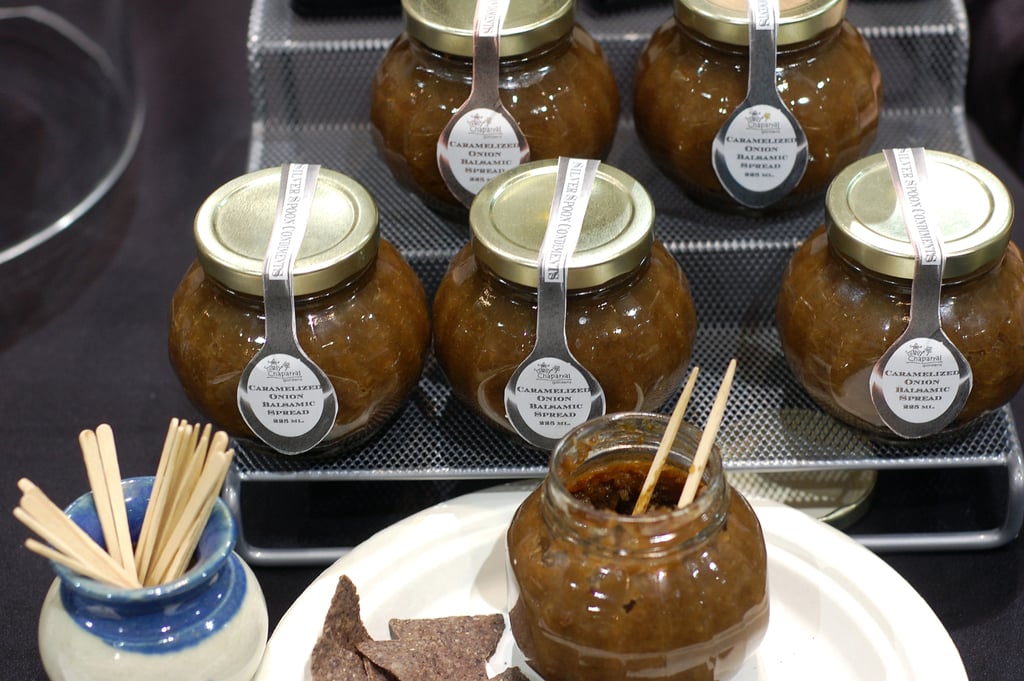 Caramelized onion balsamic spread was sweet and savory. It's not an unusual flavor combination, but the texture was interesting.
Sprinkles and Jimmies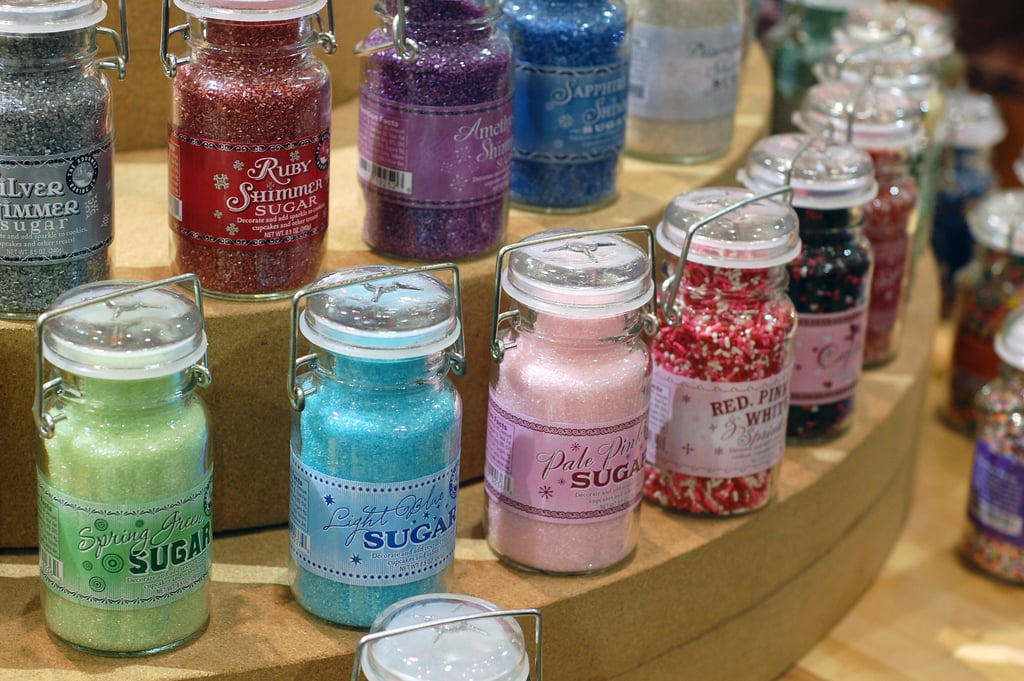 These pretty sugars made us want to get home and get baking!
New Products From Sonoma Syrup Co.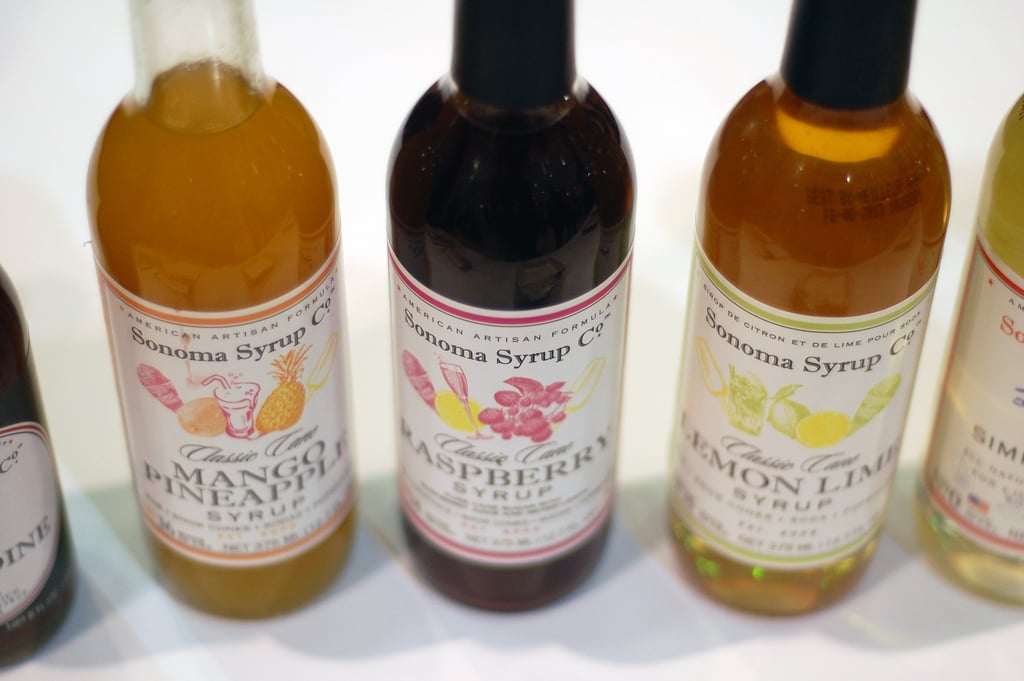 We got really excited about the new syrup flavors from Sonoma Syrup Co.
Cheese!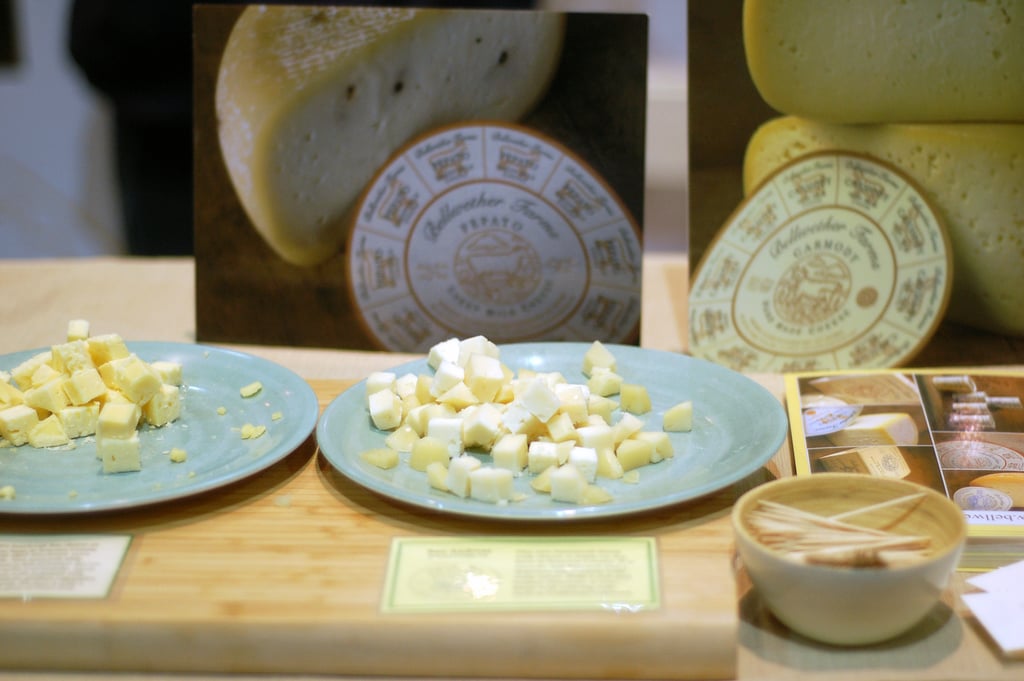 We consumed a lot of cheese over the course of this show.
Avocado Ice Cream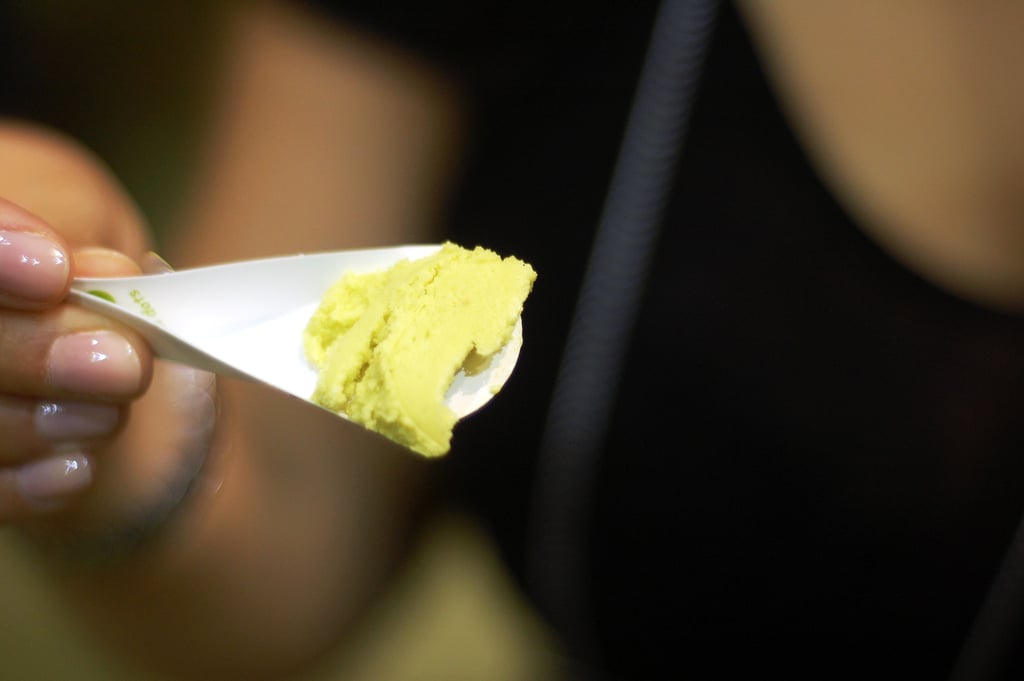 We sampled some creamy, subtle, and extremely delicious avocado ice cream.
San Francisco's Liam Mayclem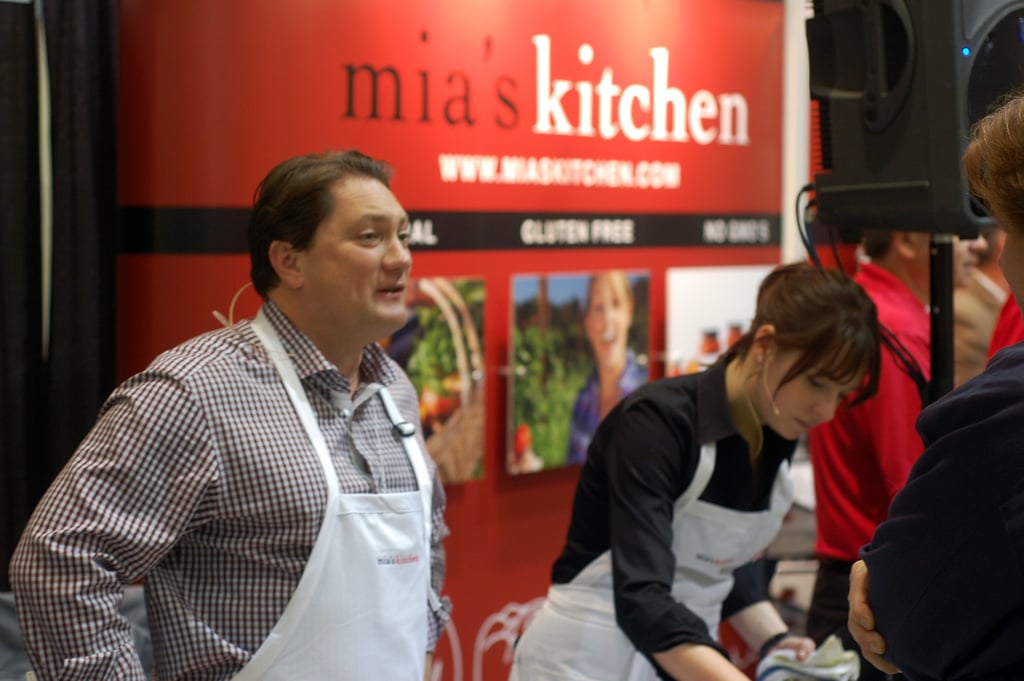 Liam Mayclem of San Francisco's Eye on the Bay getting his hands dirty at the Mia's Kitchen booth.
Mrs. A's Famous Salsa Buena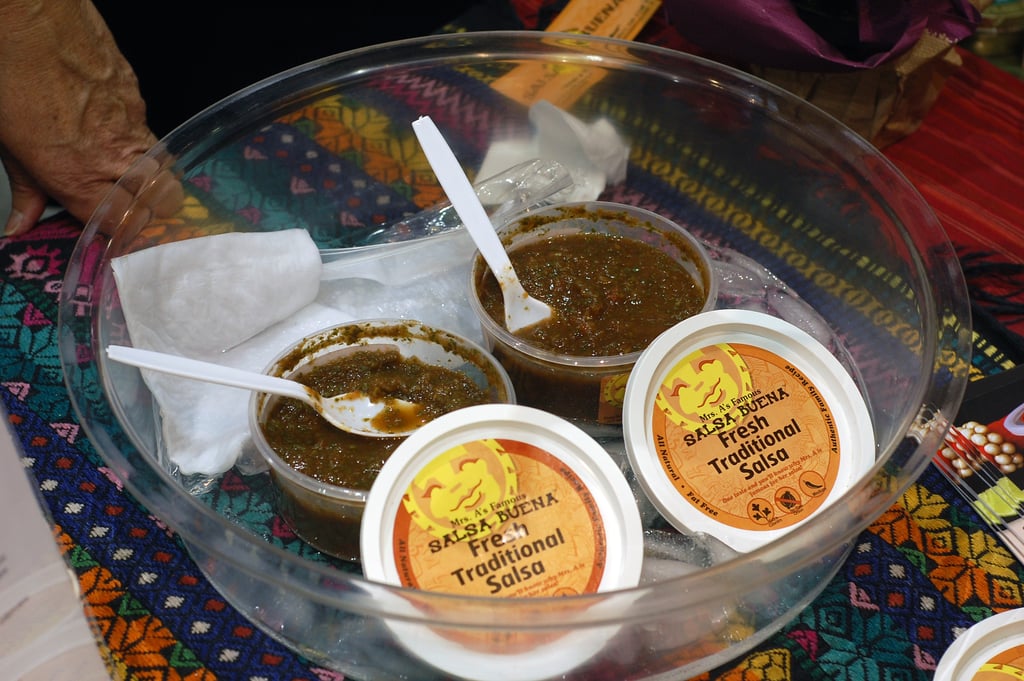 This salsa has no onions in it and it tastes just like regular salsa. This is a great option for those Mexican-food-loving onion haters out there!
Fennel and Dill Pollen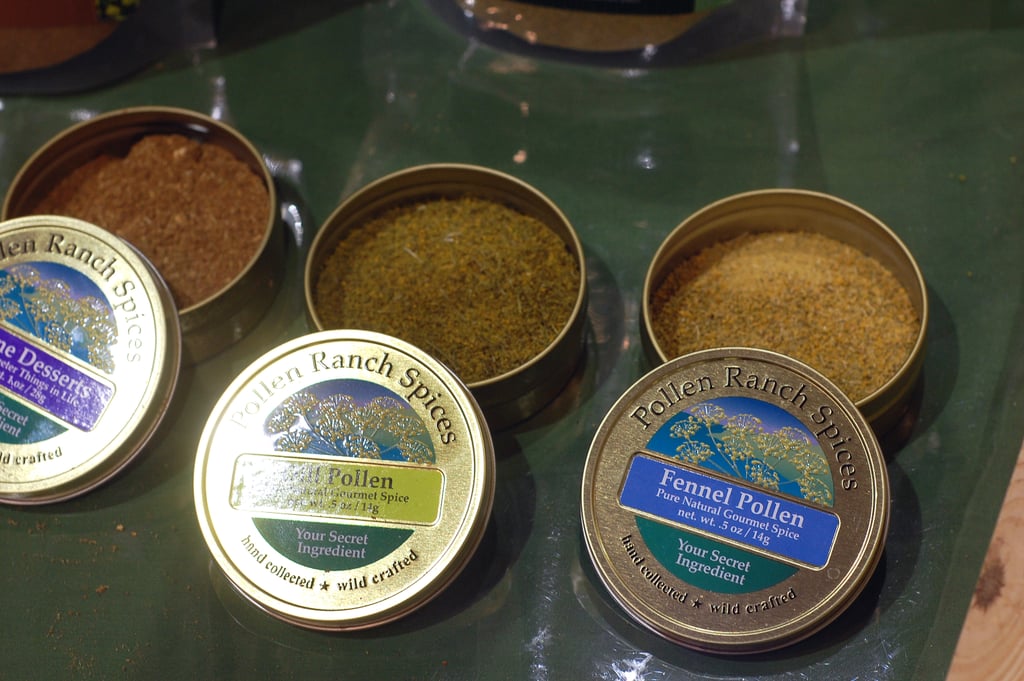 Fennel pollen and dill pollen are very interesting new seasonings we're seeing pop up more and more. We sampled some on apple slices and found it really unusual and interesting.
Ayurvedic Tea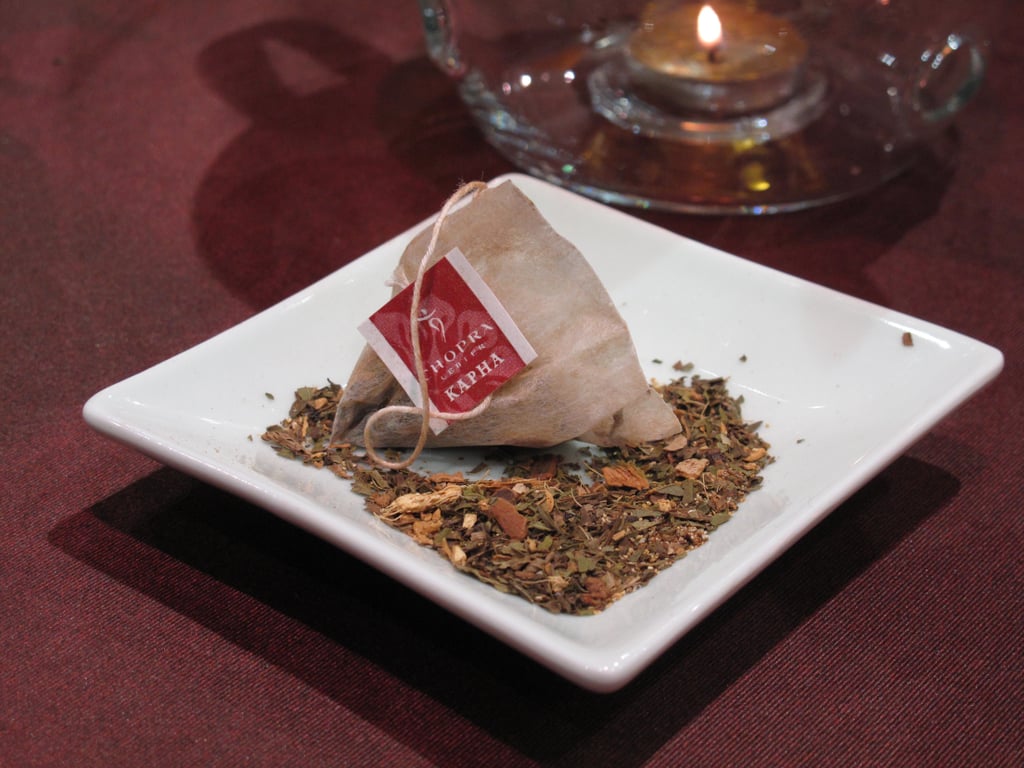 Ayurvedic-inspired products are so hot right now. Here's a Kapha blend of tea made by Harney & Sons.
Cinnabon-Flavored Nuts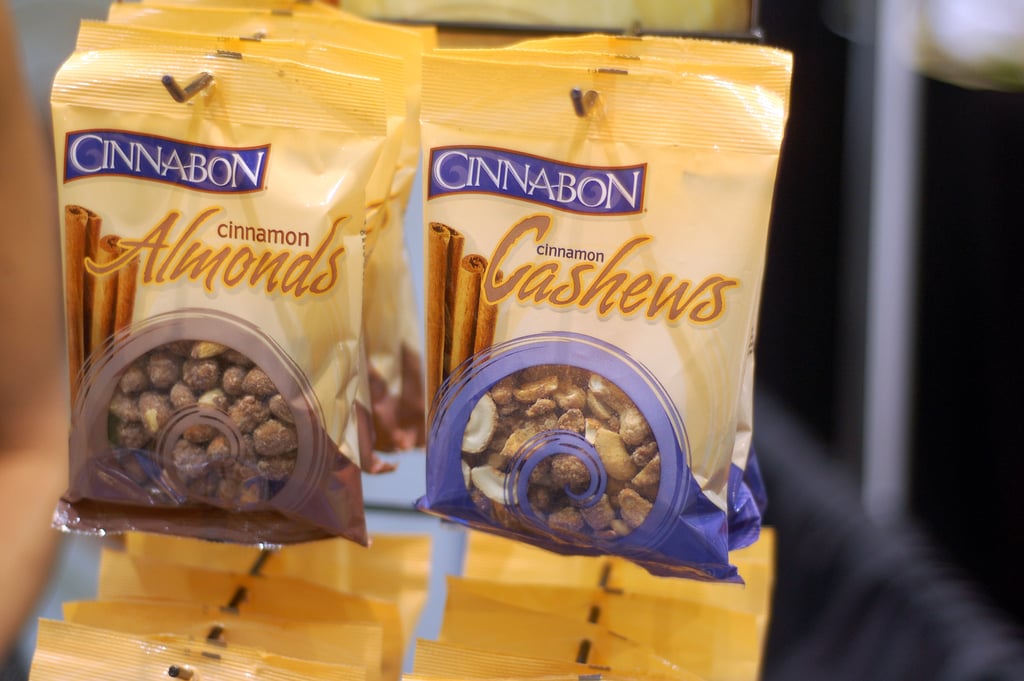 Cinnabon-spiced nuts sound like winners to us.
Loose Tea Assortment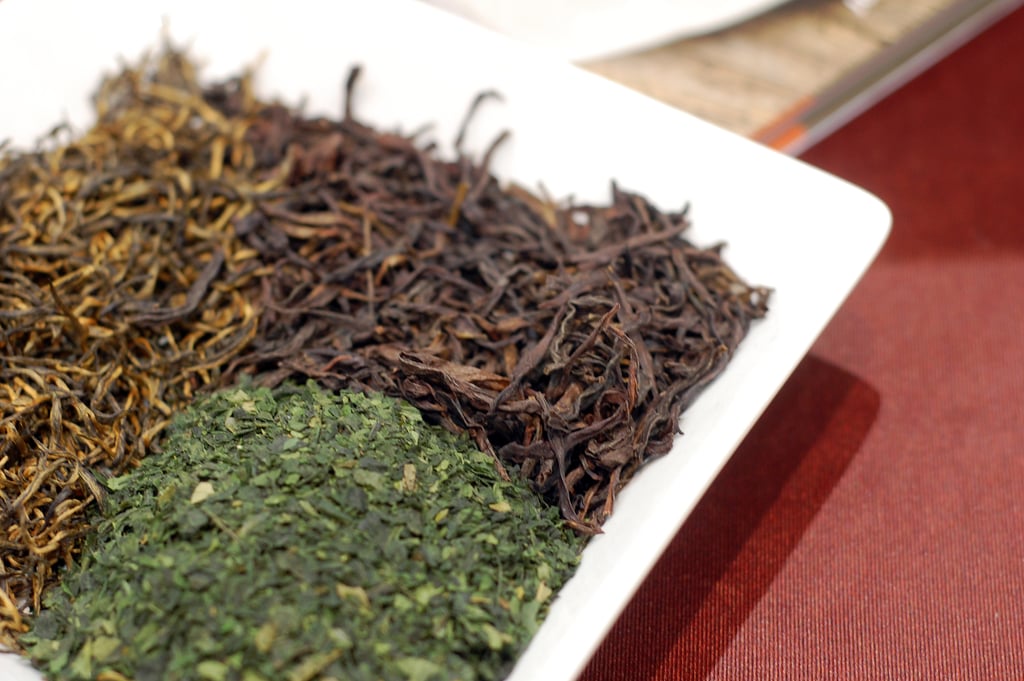 Tea was everywhere at this show. These loose-leaf varieties were lovely and delicious.
Tea Was Everywhere!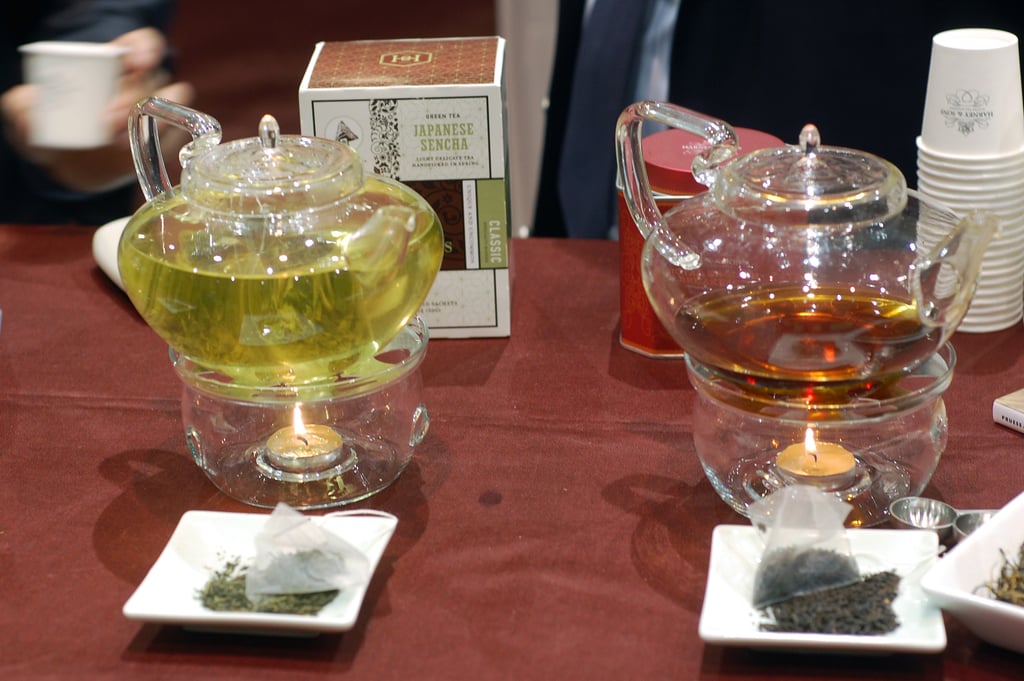 We really appreciated this tea setup with the lit candle keeping the pots warm.
Packed With Food-Lovers
The show was jam-packed!
Street's Susan Feniger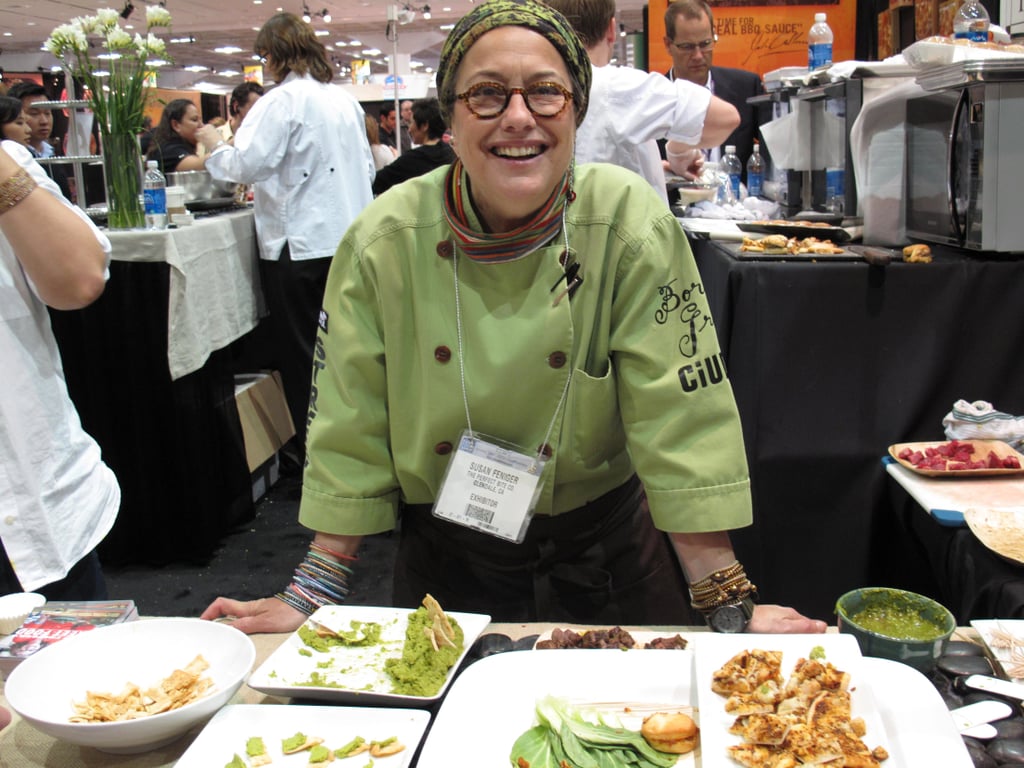 Street chef Susan Feniger of Top Chef Masters [1] partnered with The Perfect Bite Co. to launch a line of her own specialty foods.
Sonoma Pickle Co.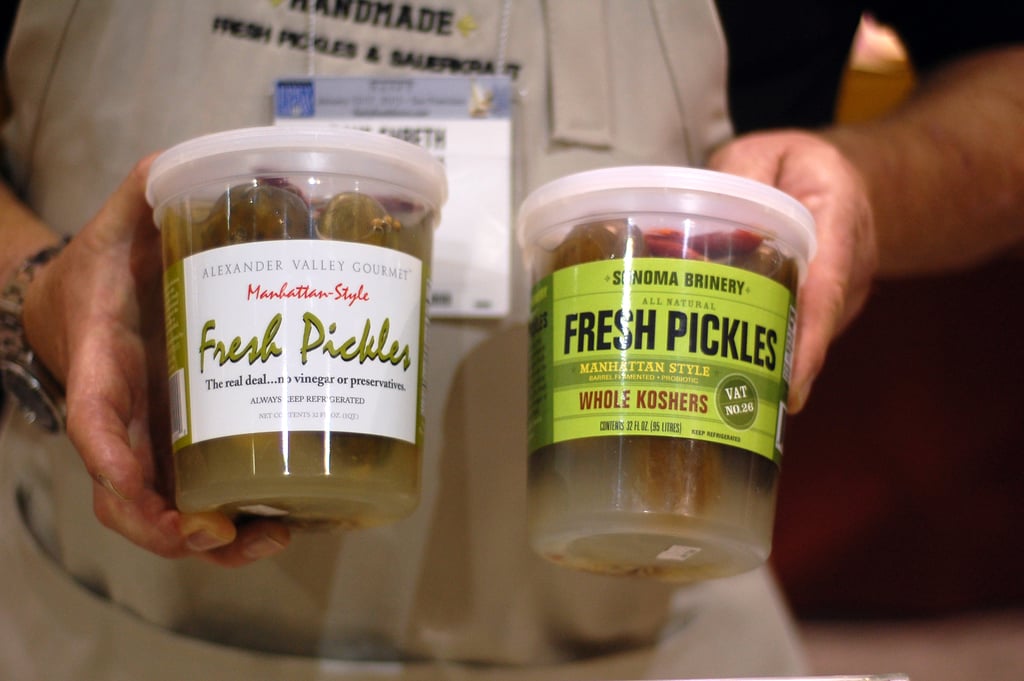 Fresh Pickles got an aesthetic revamp, and we definitely approve!
Naia Gelateria's Flavors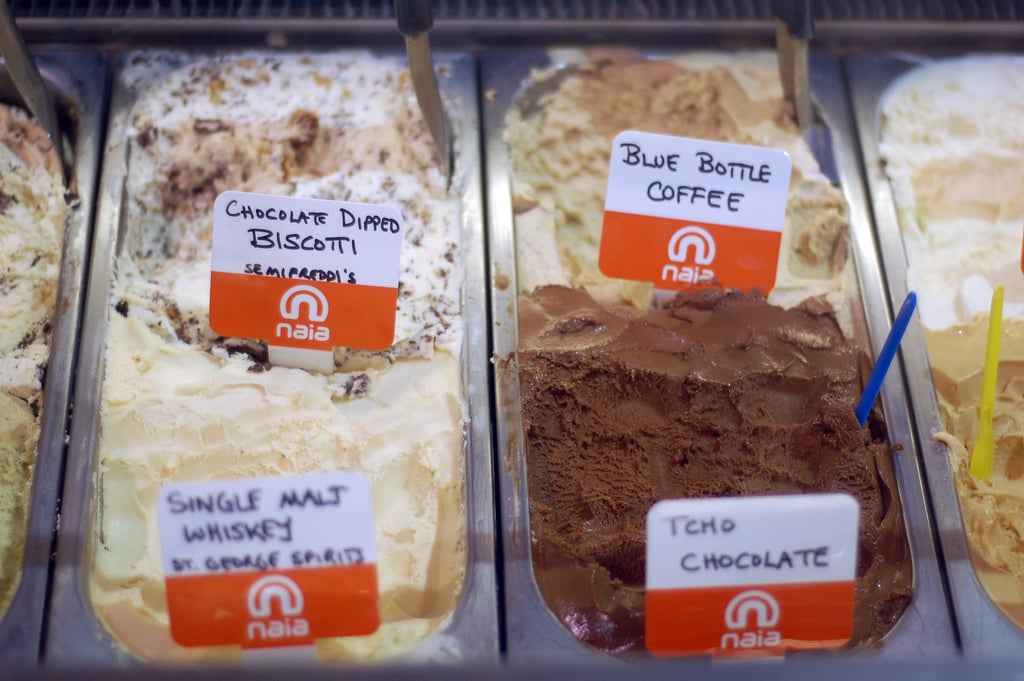 We tried (and loved) this single malt whiskey gelato. We may or may not have gone back for seconds the next day.
Cheribundi Tart Cherry Juice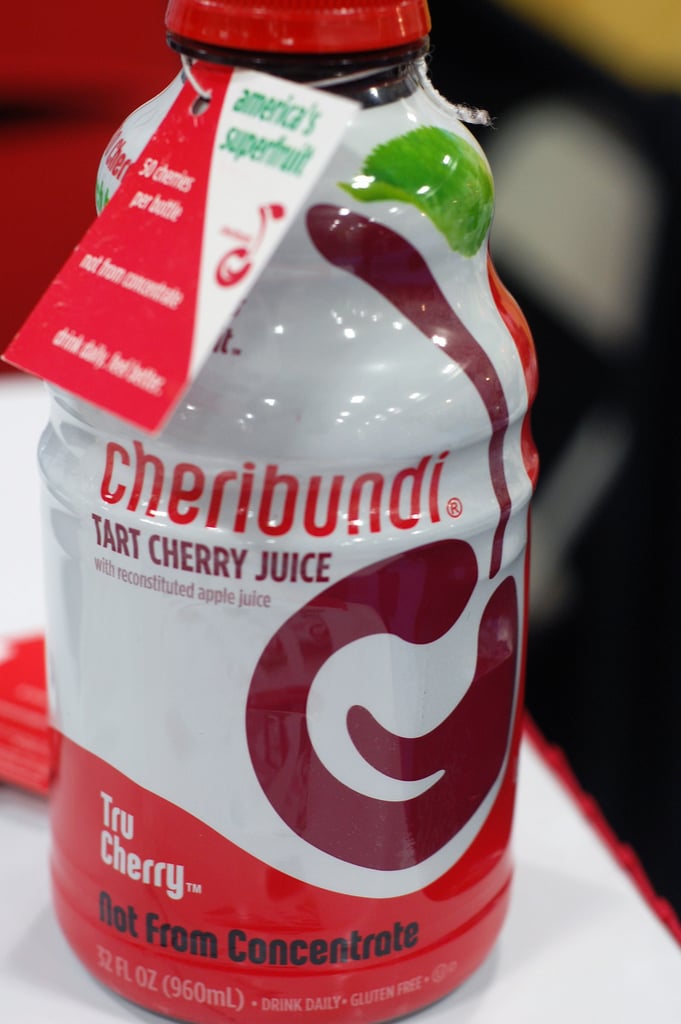 Tart cherry juice is huge right now. We learned that it's especially great for athletes. This was the only brand we found that was not from concentrate.
Mini Golf at a Food Show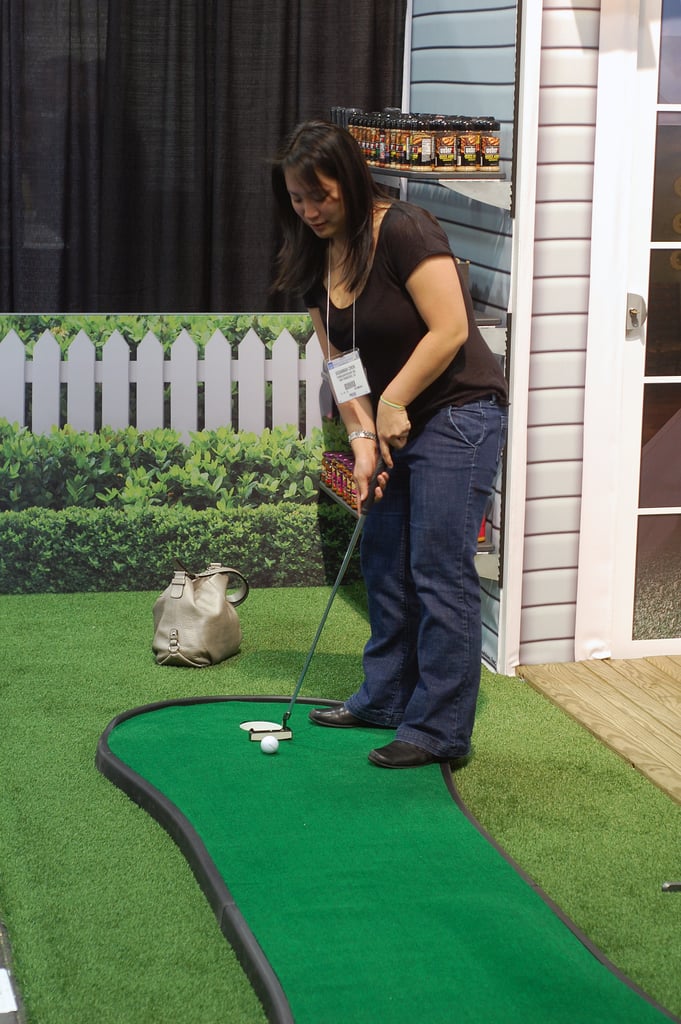 Susannah stopped for a mini-golf break in the middle of the show.
Teas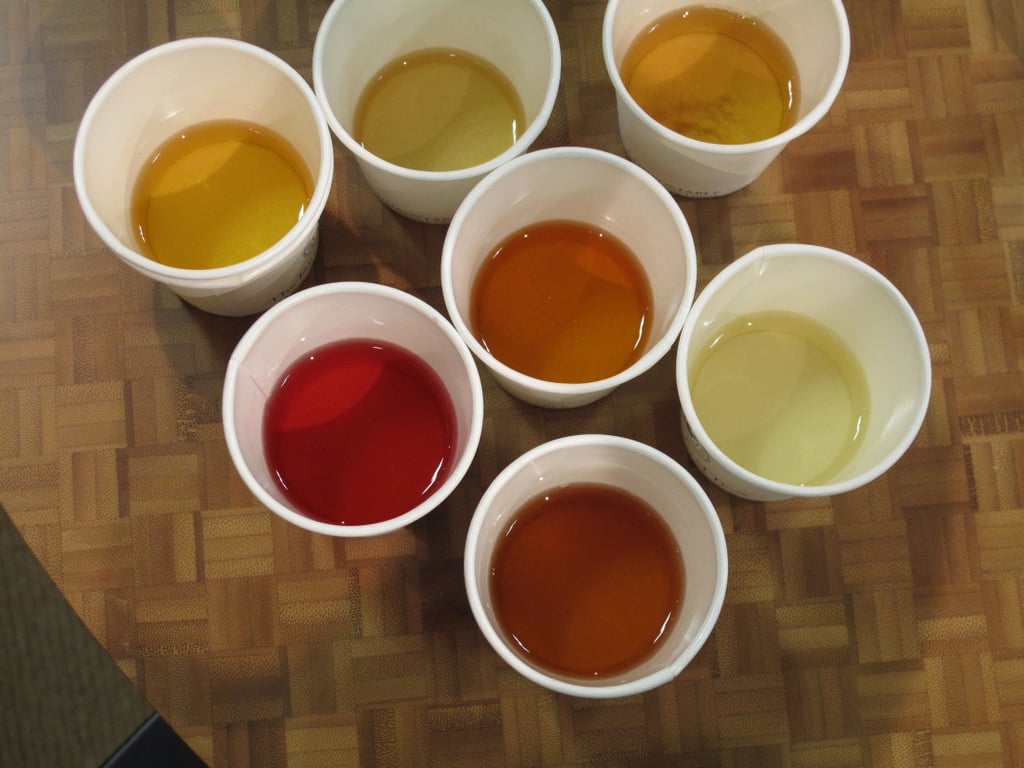 All colors of the rainbow at The Republic of Tea.
The Republic of Tea's New Teas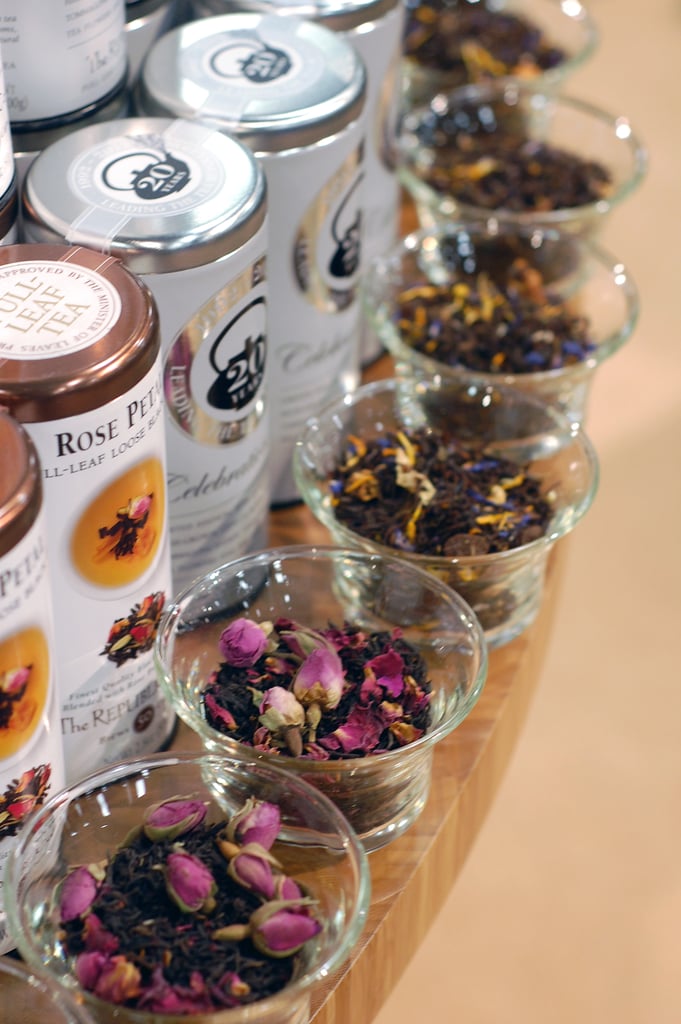 The Republic of Tea has got some gorgeous varieties and flavors that are perfect for Valentine's Day.
The Republic of Tea's Banana Chocolate Tea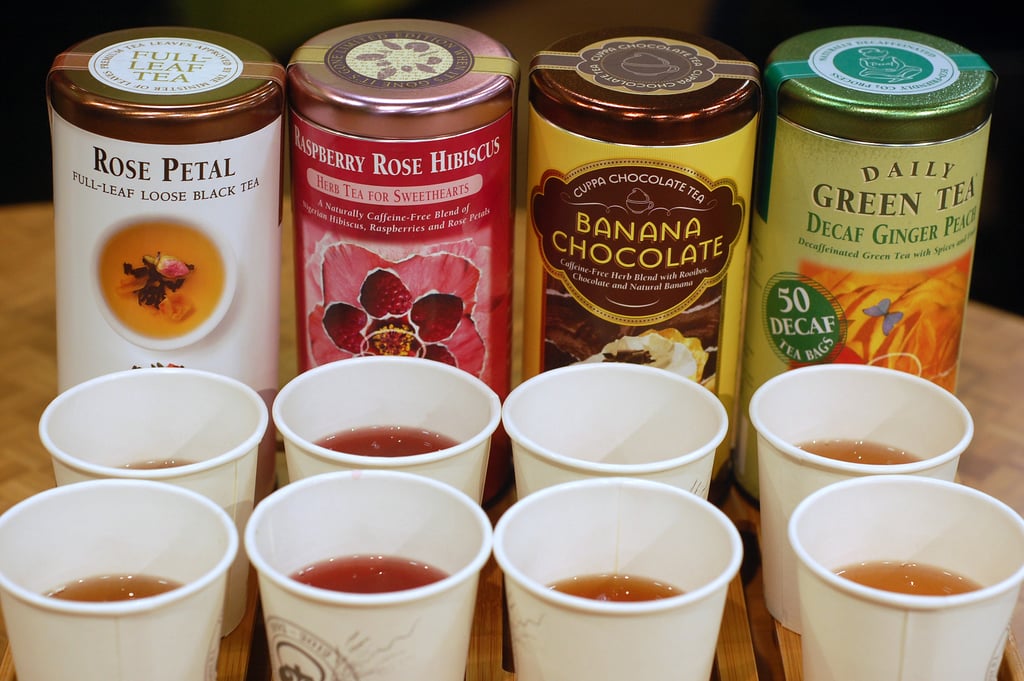 We spotted the banana chocolate tea from far away and couldn't wait to try it.
Milk Oolong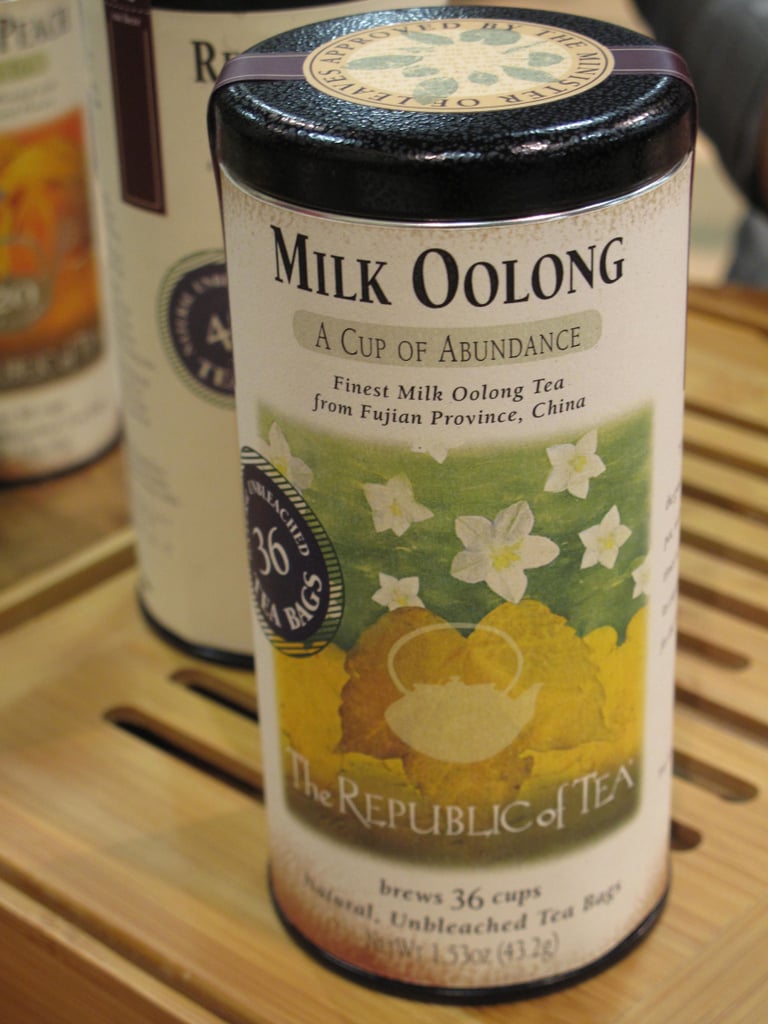 At The Republic of Tea station, we were taken by milk oolong, a Chinese tea that smells like sweet milk on the nose and tastes just as creamy.
Simpli Oat Milk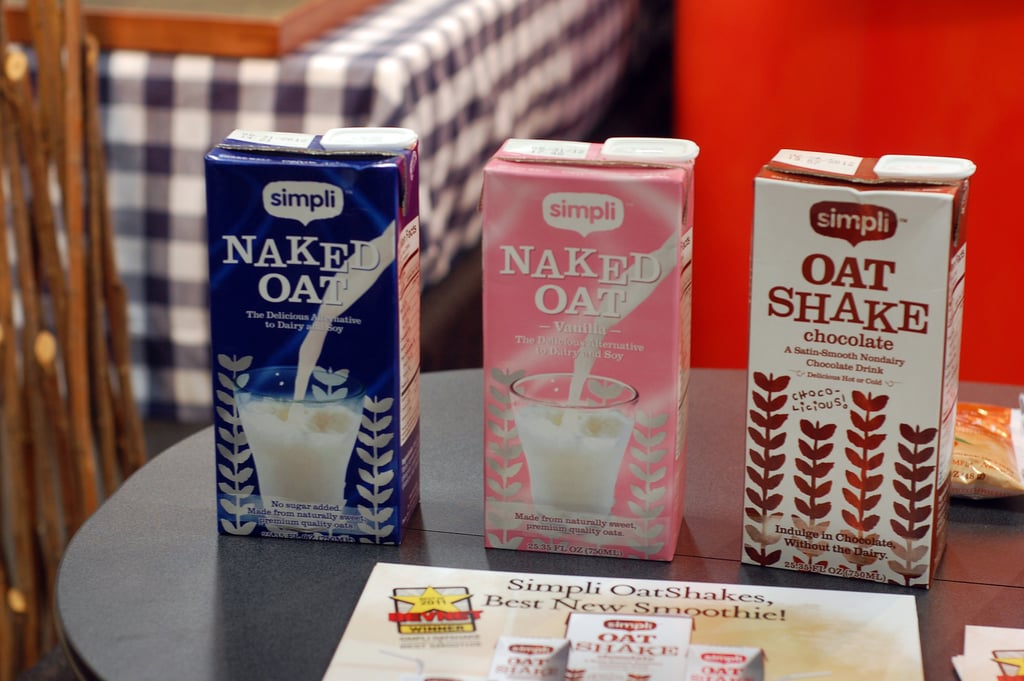 Oat milk is surprisingly refreshing. It's great to have more and more nondairy milk options.
Taste No. 5 Umami Dust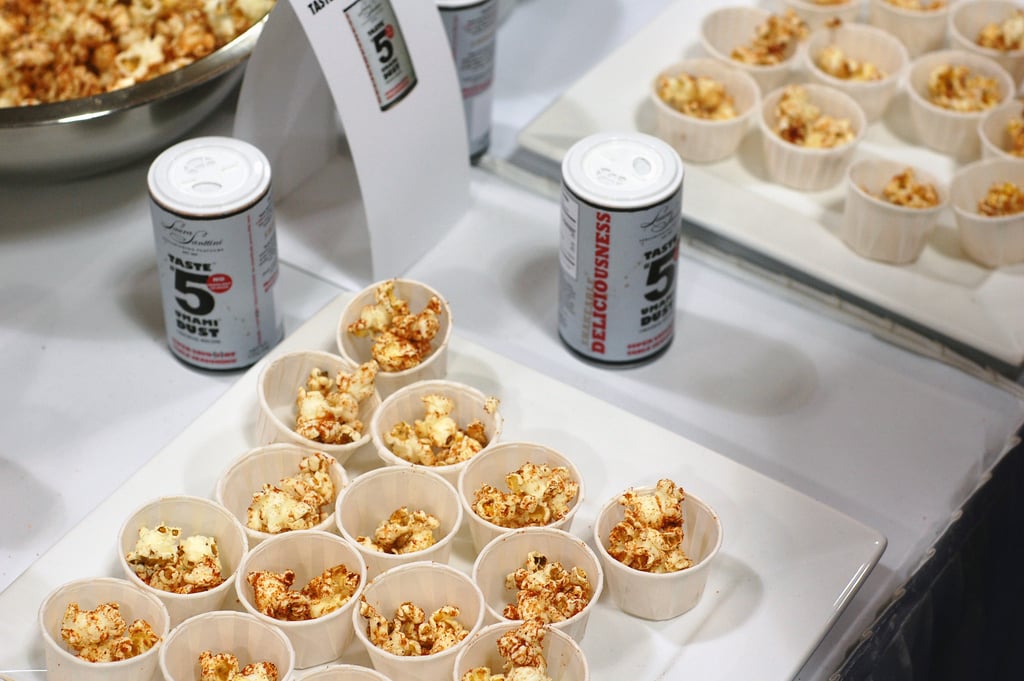 Popcorn with umami dust was interesting, to say the least. The flavor definitely lingers for a while.
Elemental Dark Chocolate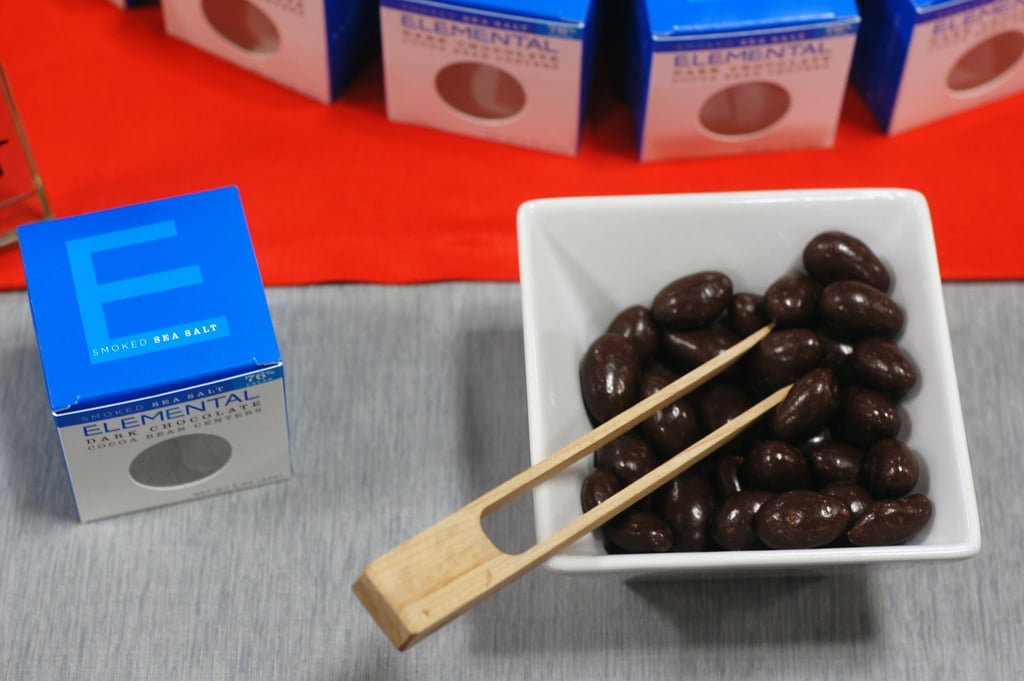 These are dark-chocolate-covered cocoa beans, which had an incredible taste and texture.
More Elemental Dark Chocolate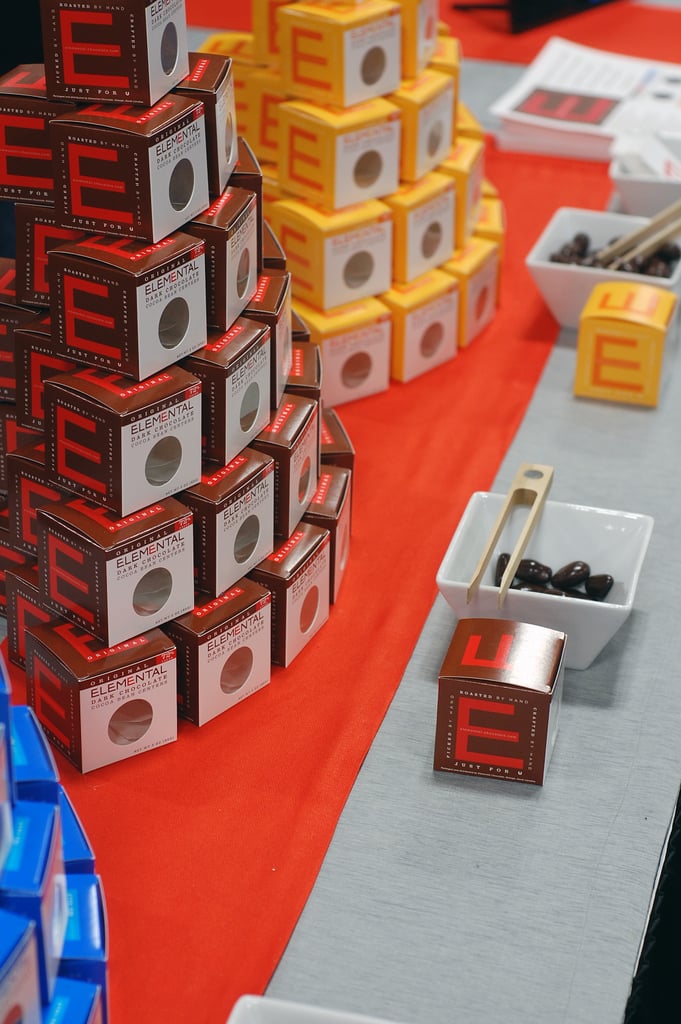 The team at this booth told us that dark chocolate actually can suppress your appetite, which just fueled our chocolate addiction all the more.
EcoTensils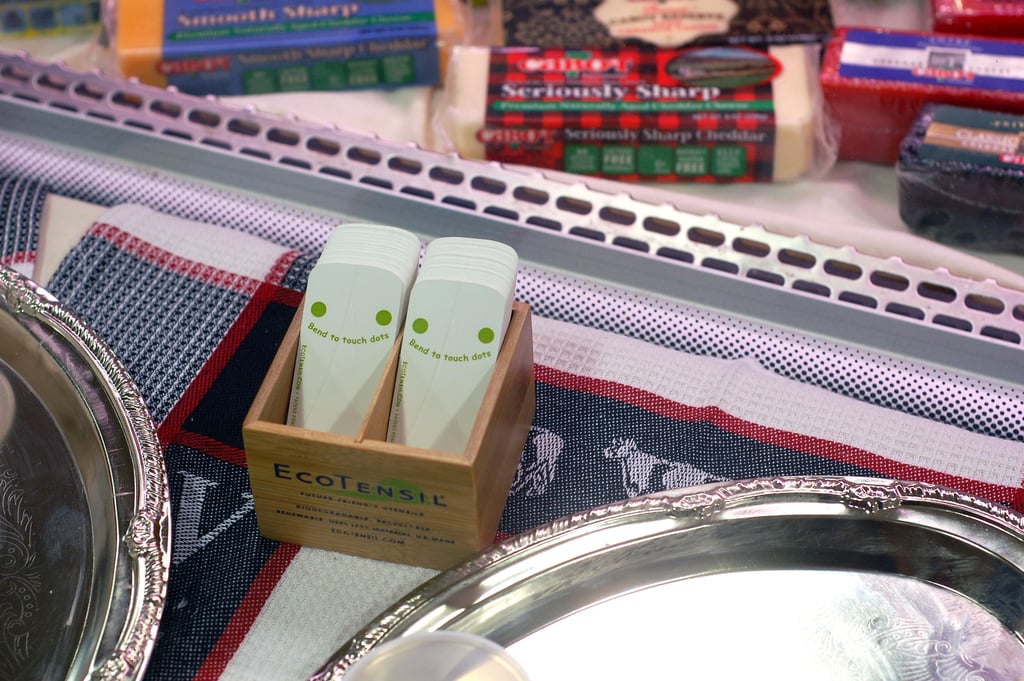 These biodegradable EcoTensils were used all over the show. What a great product!
Hint Fizz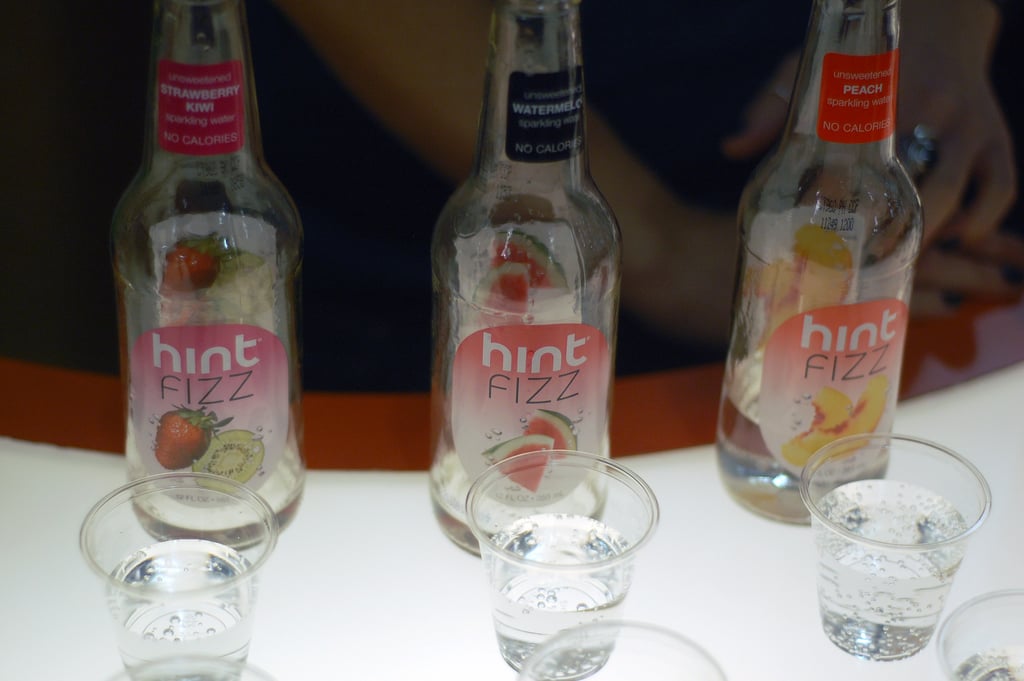 These were a great palate cleanser in between all of our tastings. The flavors were incredibly subtle, and the bubbles were delightful.
The Power of Fruit Frozen Fruit Pops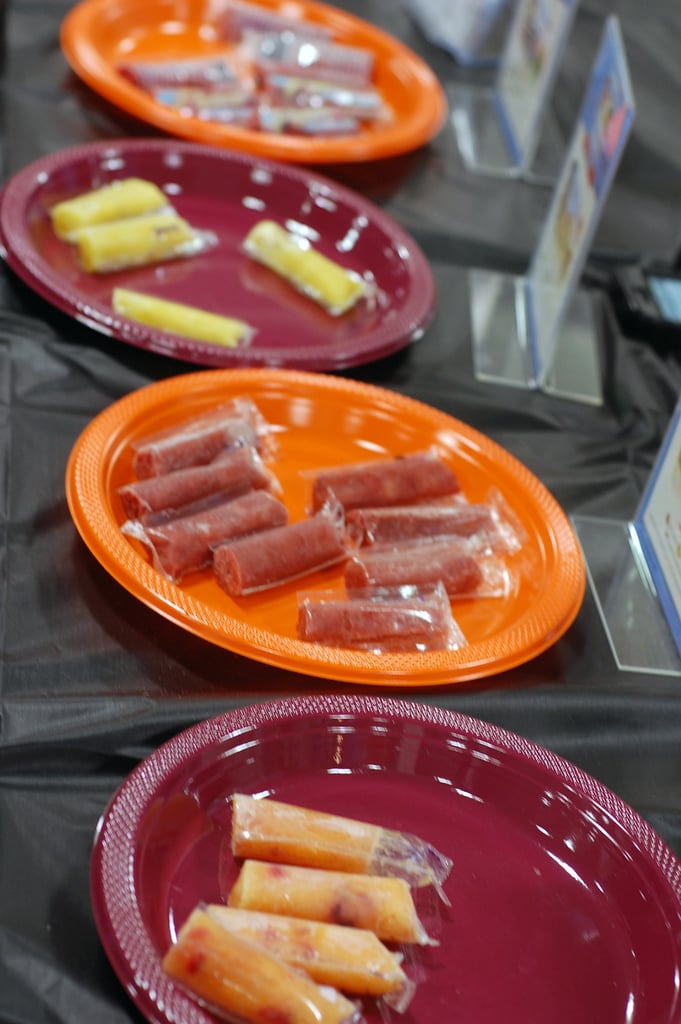 One of our favorite booths of the event was The Power of Fruit. Essentially, they're Otter Pops made with real fruit and no added sugar. They're refreshing and healthy.
Arette Organic's Wild Tea Seed Oil
Tea seed oils were a great example of how tea seems to be taking over.
Pretty Jars of Pickles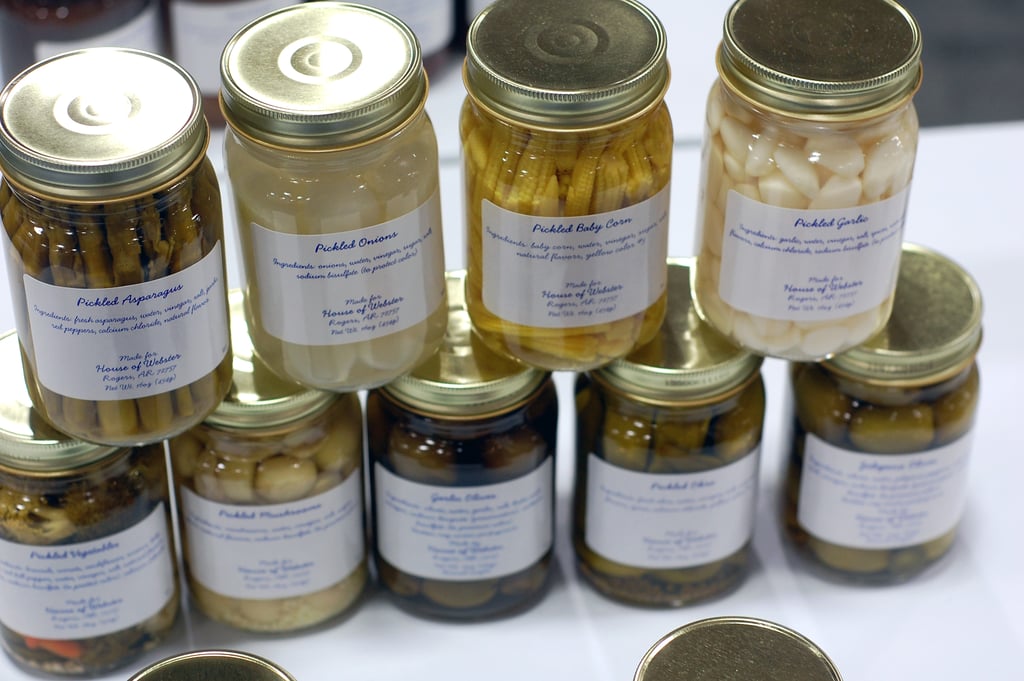 We admit it, we love simple, clean packaging. These pickles looked and tasted amazing.
Ayala's Herbal Water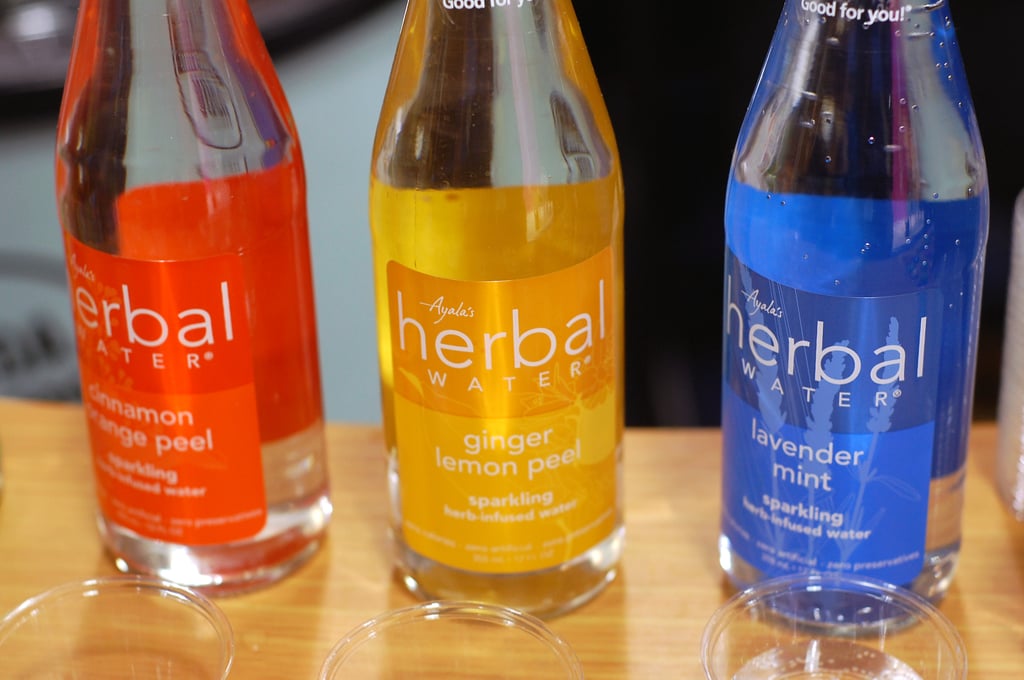 Ayala's Herbal Water was a truly unique experience. We were huge fans of the lavender mint and the cloves, cardamom, and cinnamon flavors.
La Tourangelle Pumpkin Seed Oil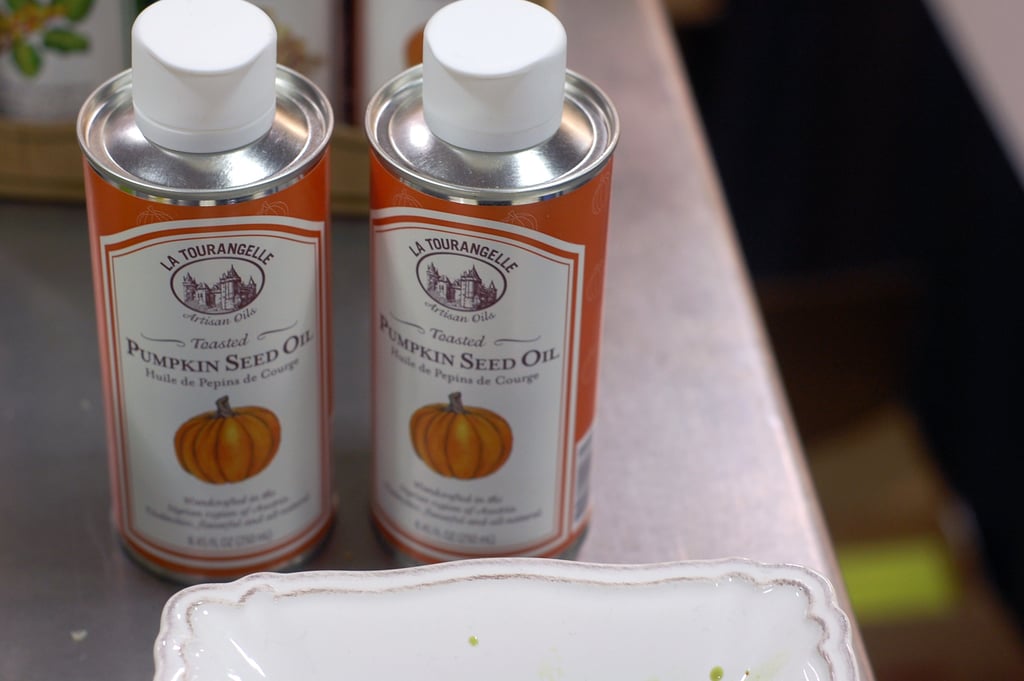 Pumpkin seed oil is used quite often in many Eastern European countries, and it's finally starting to show up more and more in the states. It's got a strong flavor that tastes just like pumpkin seeds.
Drinking Vinegar From O Olive Oil
We're convinced that drinking vinegar is the next big thing.
Fomz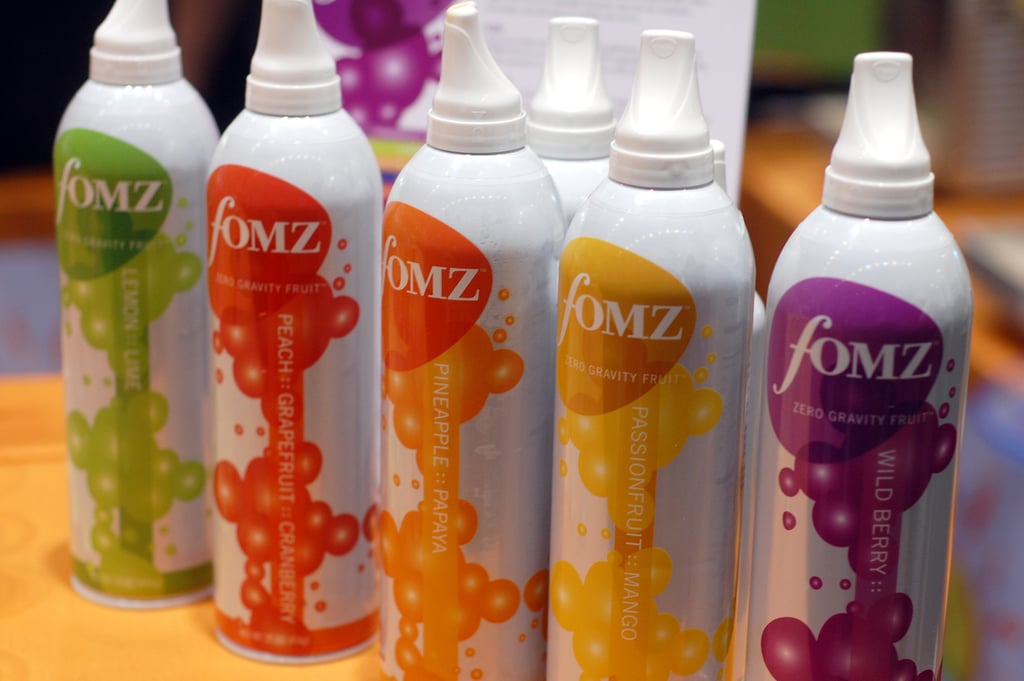 We think fruit foam from Fomz would be a great topper on all kinds of cocktails.
Fomz on Orange Juice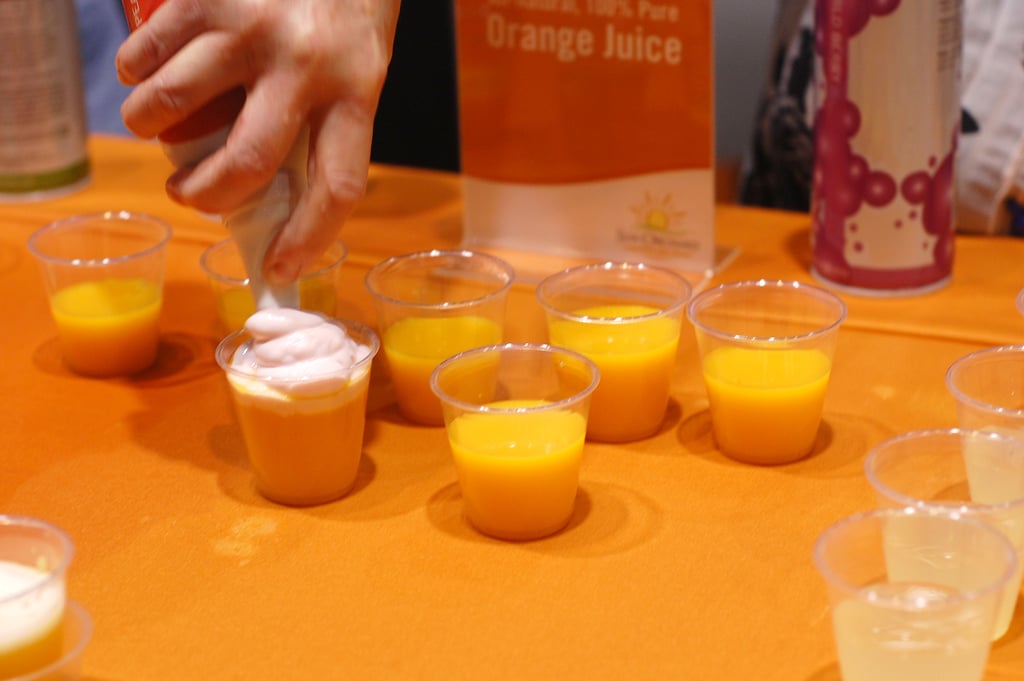 One of our favorite parts of the Fancy Food Show is seeing all of the innovative products.
Victoria's Kitchen Almond Water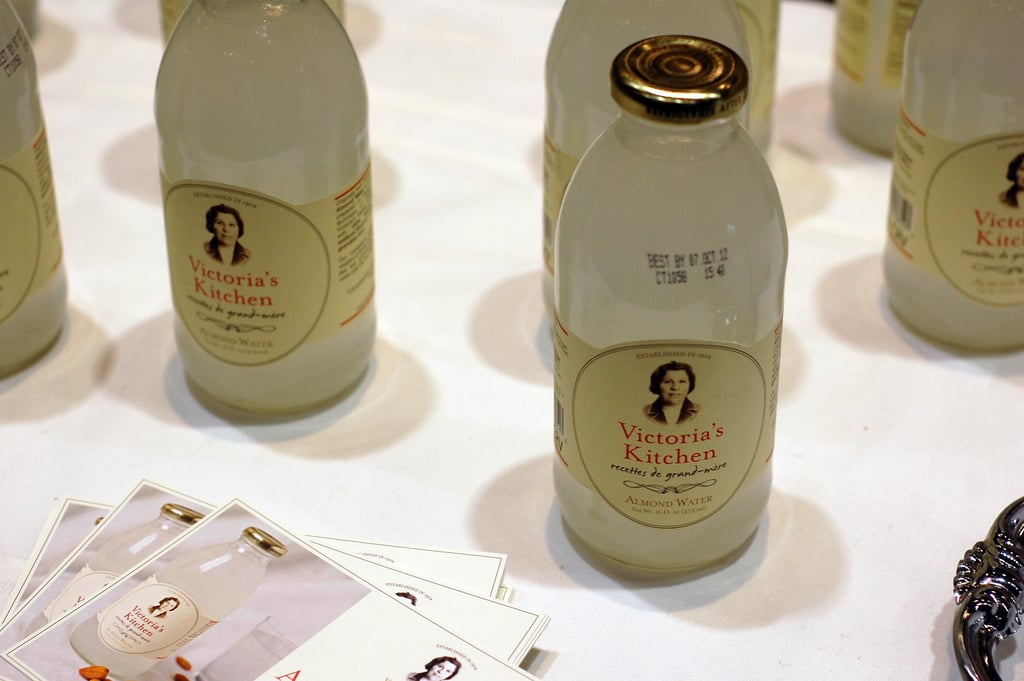 Almond water, made with almond extract, is refreshing and bright. This would be a great addition to cocktails.
Cypress Grove's Humboldt Fog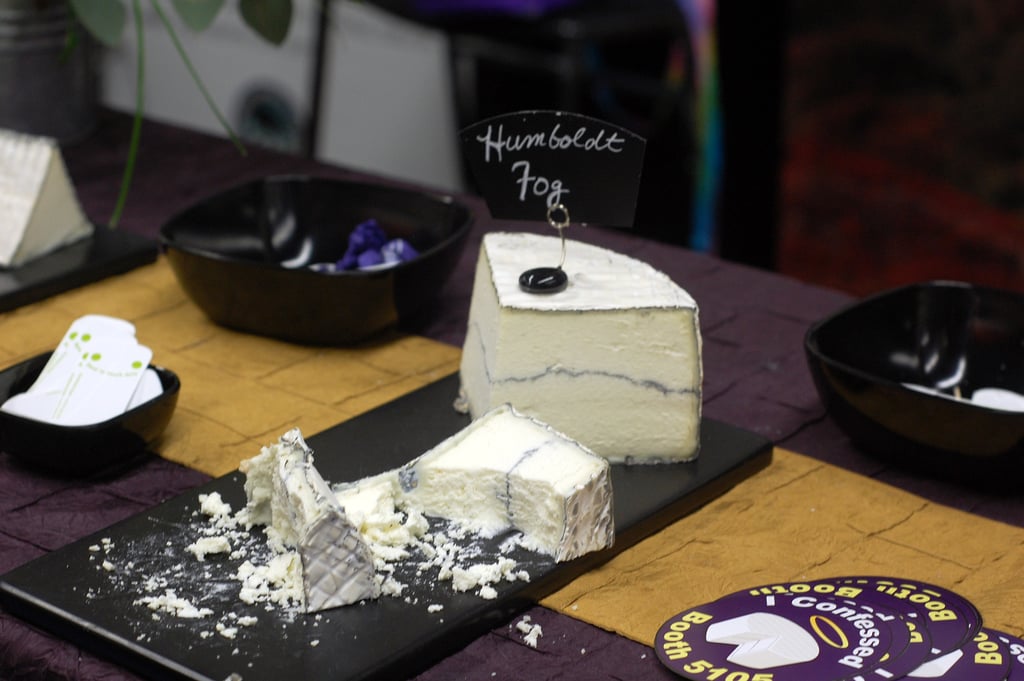 This was a cheese-lover's paradise.
New Cheese From Cypress Grove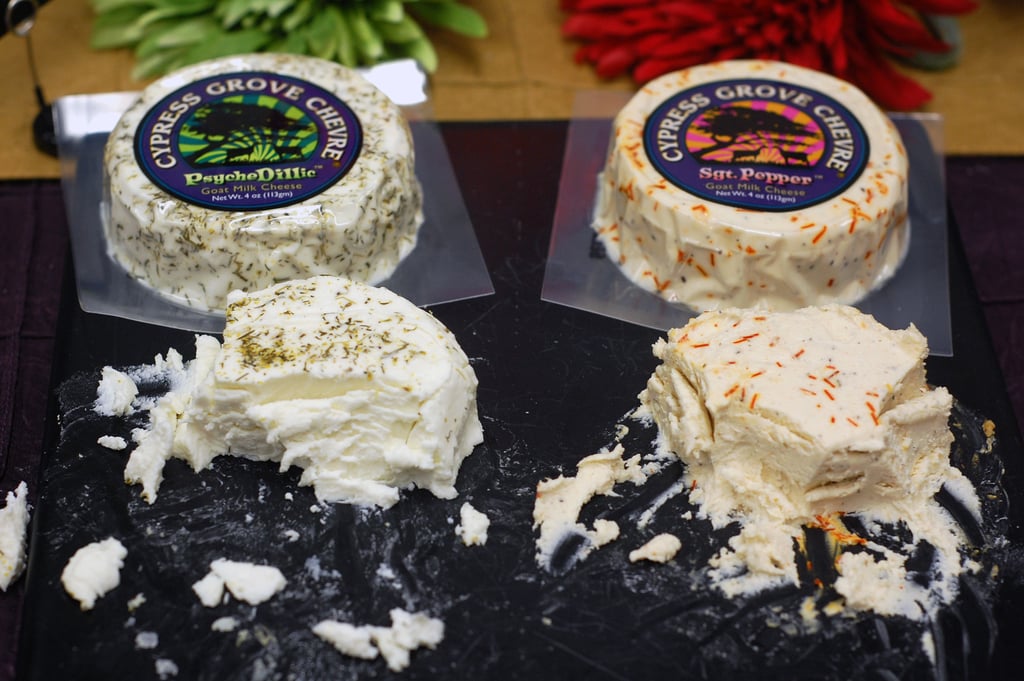 Two new fresh cheeses from Cypress Grove, PsycheDillic and Sgt. Pepper.
Rogue Creamery's Touvelle Cheese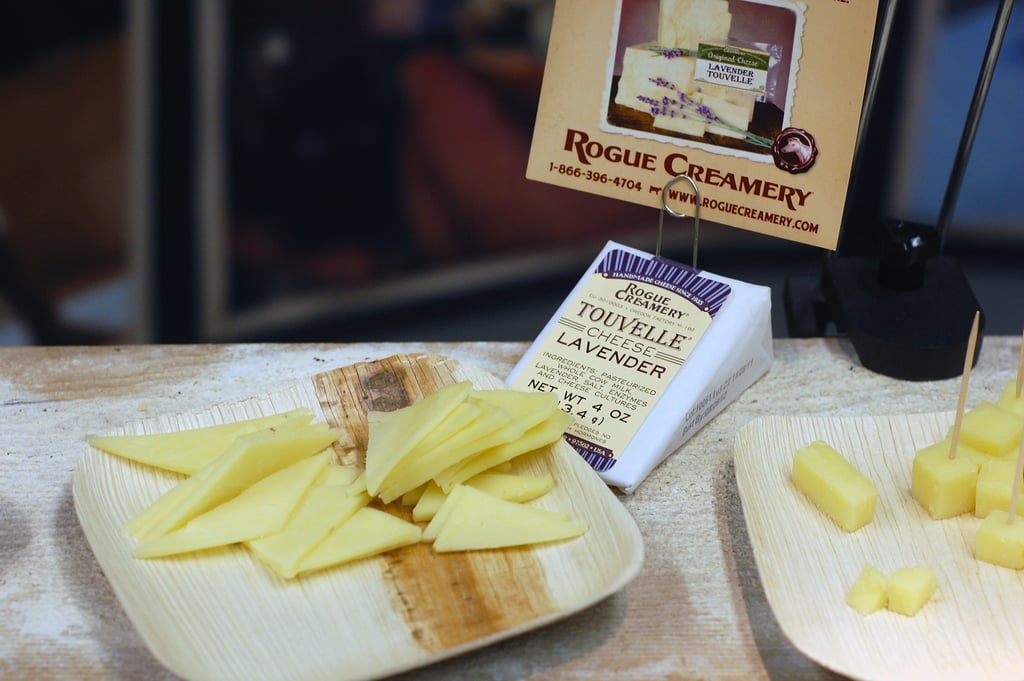 Rogue Creamery's Touvelle cheese contained lavender, which was a subtle yet exciting addition to the cheese's flavor profile.
Rogue Creamery + Rogue Ales = Beer Cheese!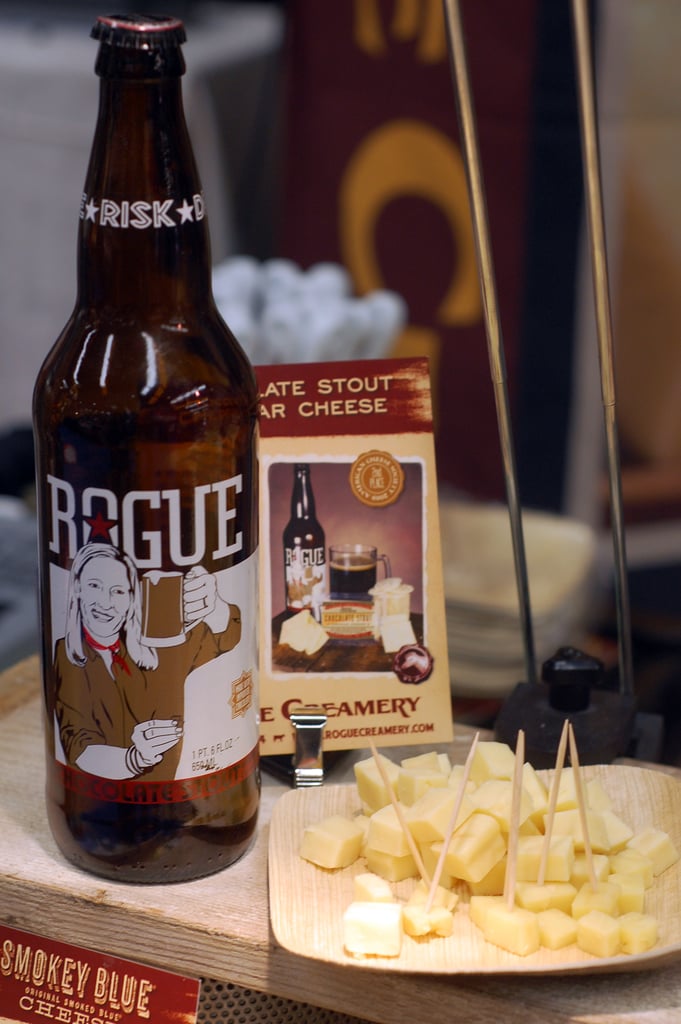 Rogue Creamery and Rogue Ales (no affiliation!) teamed up to make this unique cheese. The beer is most definitely detectable.
Cypress Grove Purple Haze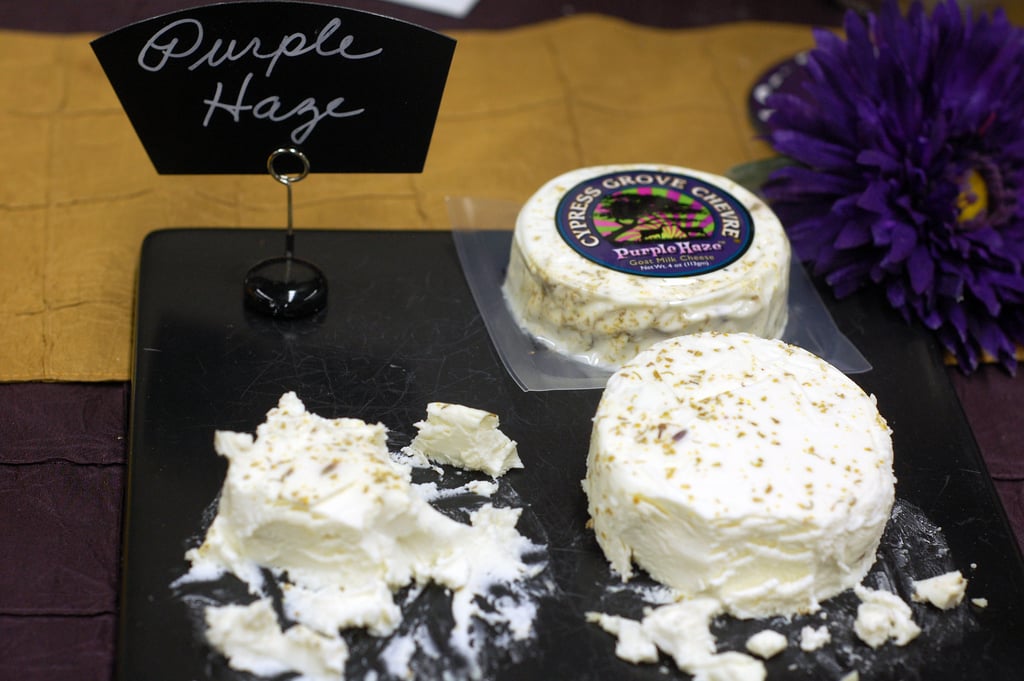 Purple Haze is a a fresh lavender and fennel pollen cheese from Cypress Grove.
Mozzarella Company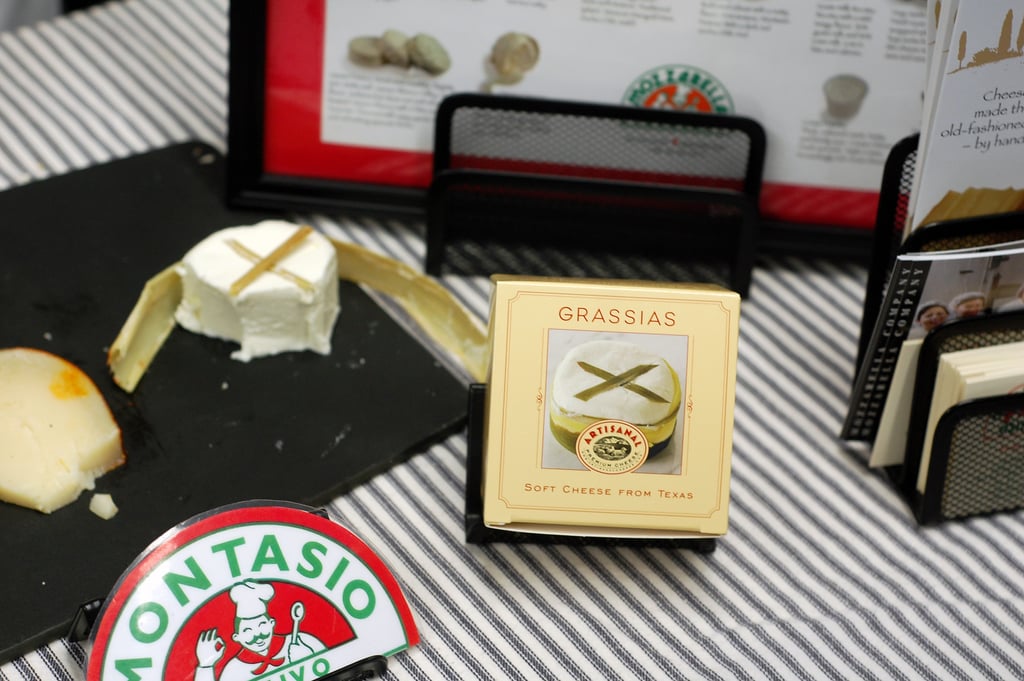 This soft cheese from the Mozzarella Company was wrapped in lemongrass leaf. The result was really bright and vivid.
Deschutes Brewery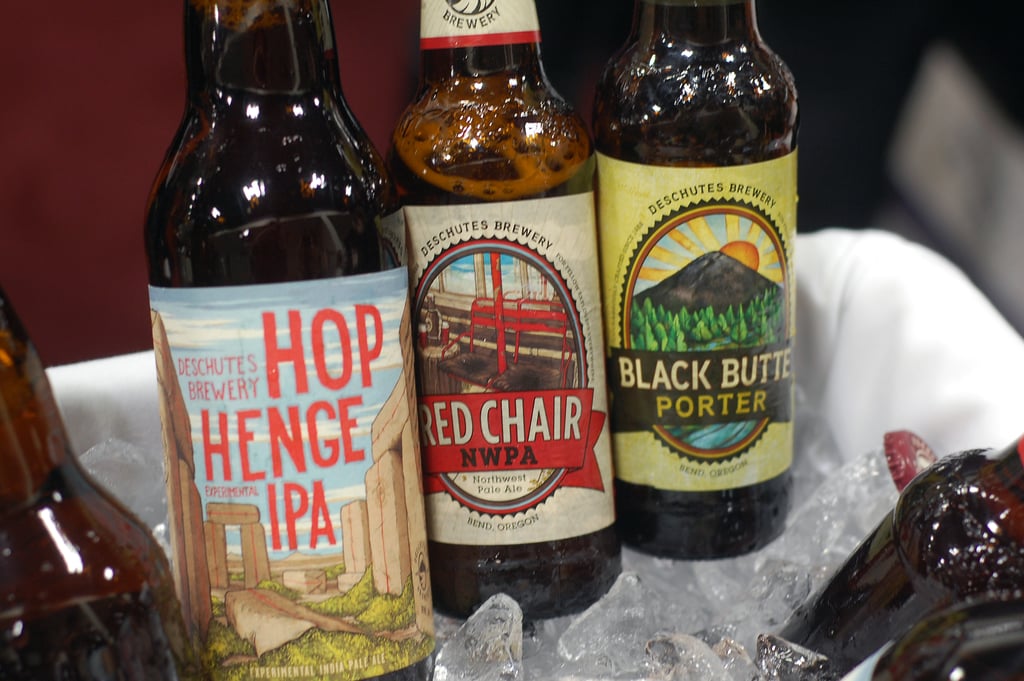 All of these beers from Deschutes Brewery were bold and unique.
Allagash Curieux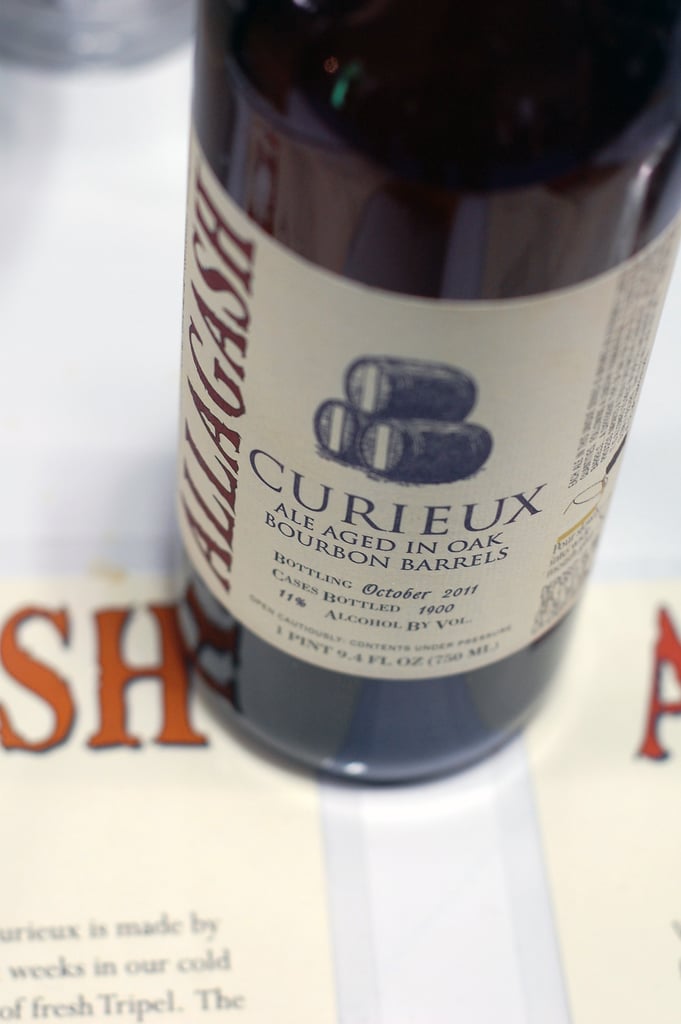 Curieux from Allagash is curious indeed. They age their ale in oak Jim Beam barrels!
Yancey's Fancy Tandoori Gooda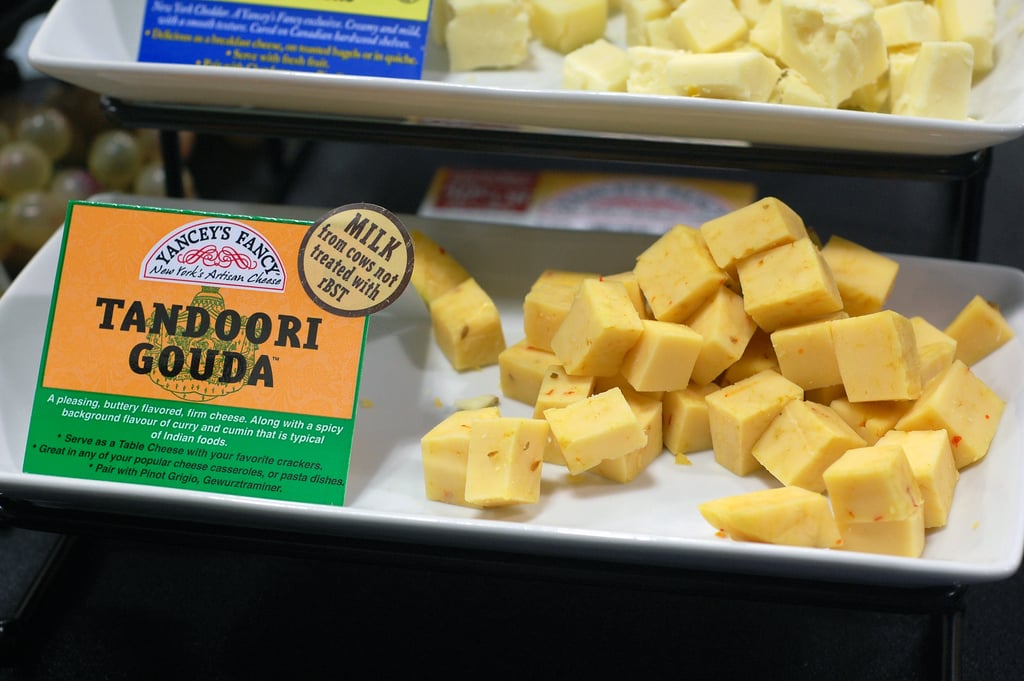 Tandoori spices in gouda cheese was a very cool way to bring exotic spices to the table in new and exciting ways.
Spotted: Good Food Award Winners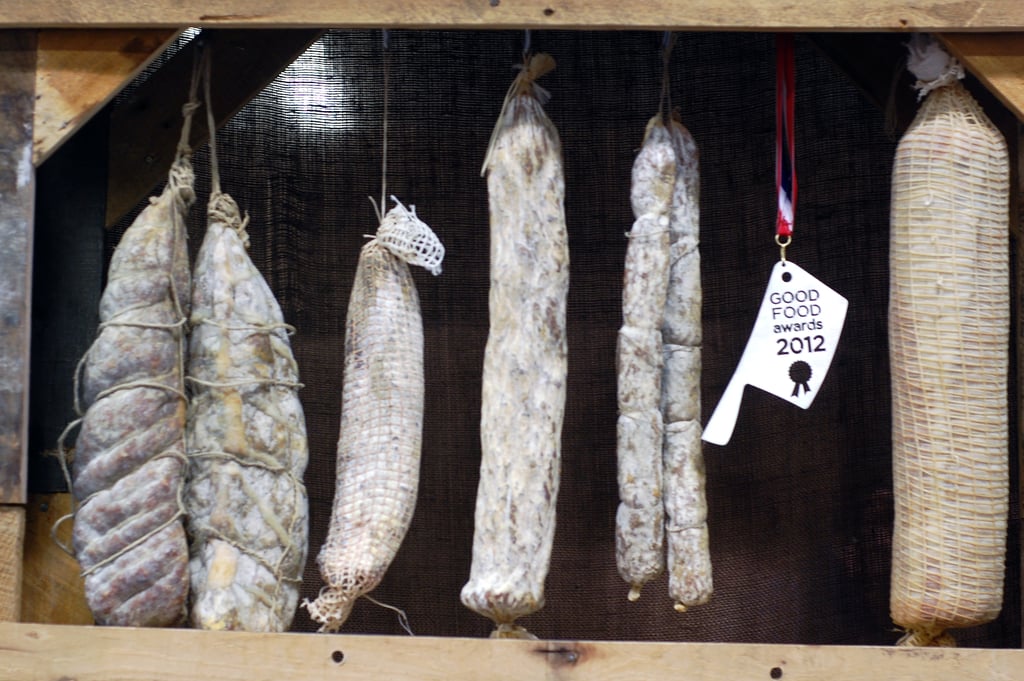 It was especially great seeing and tasting the winning products from last Friday's Good Food Awards [2].
Uncommon Brewers Siamese Twin Ale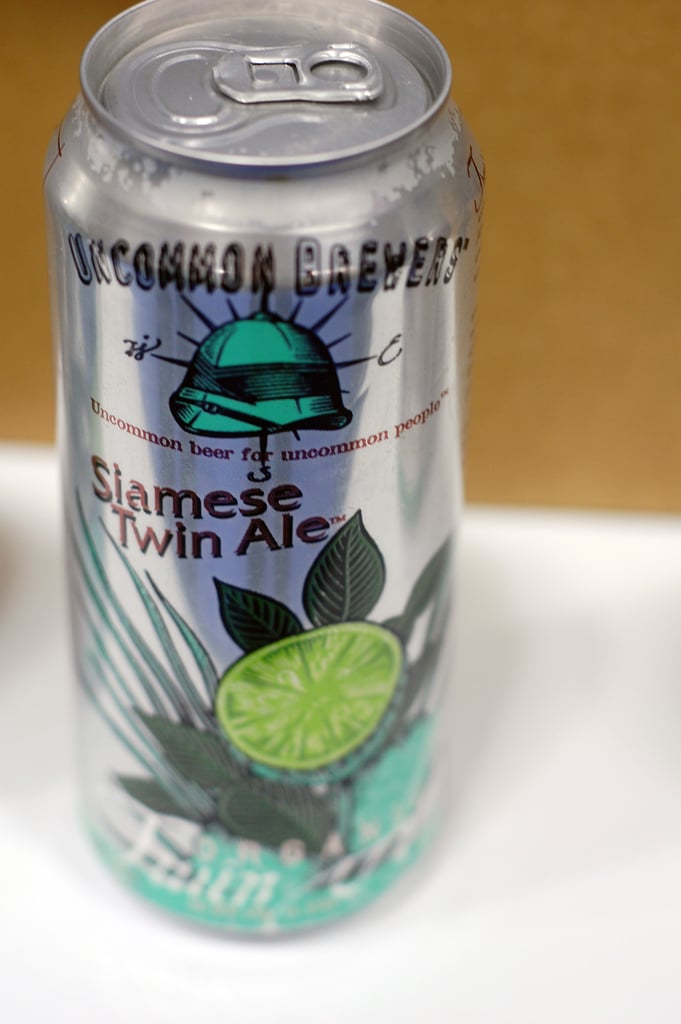 This Siamese Twin Ale from Uncommon Brewers had floral notes of lemongrass that lingered in our mouths for a while afterward. It was quite refreshing and different from anything we'd tasted.
Morimoto Soba Ale From Rogue Ales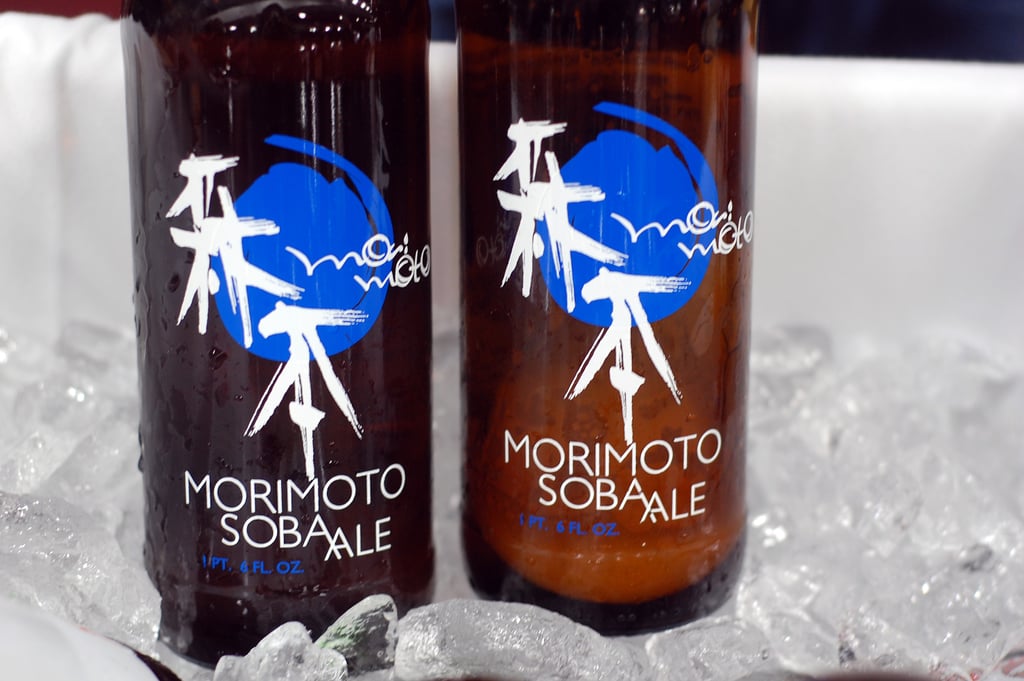 Morimoto Soba Ale caters to Japanese beer drinkers.
A L'Olivier Lavender Olive Oil and Vinegar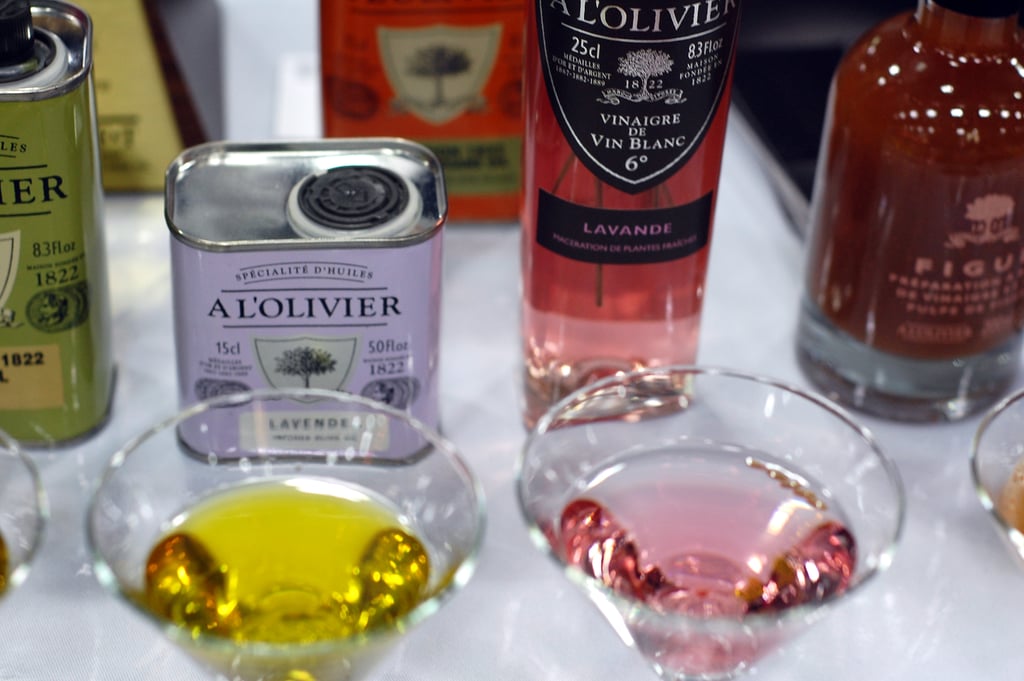 One of the most interesting and intriguing things we tasted was lavender olive oil and lavender vinegar. While the lavender in both could have been too strong and overpowering, it was actually quite subtle and complemented both the oil and vinegar beautifully.
A L'Olivier Floral Confits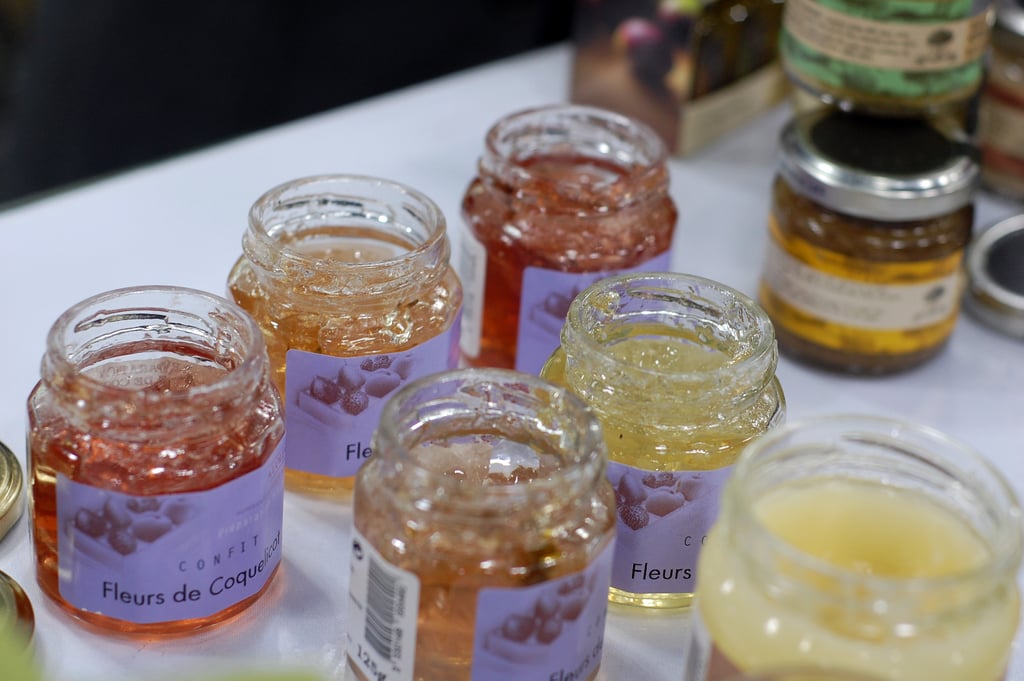 Floral jellies were really gorgeous. Our favorite flavor was violet, by a long shot.
Jamón Ibérico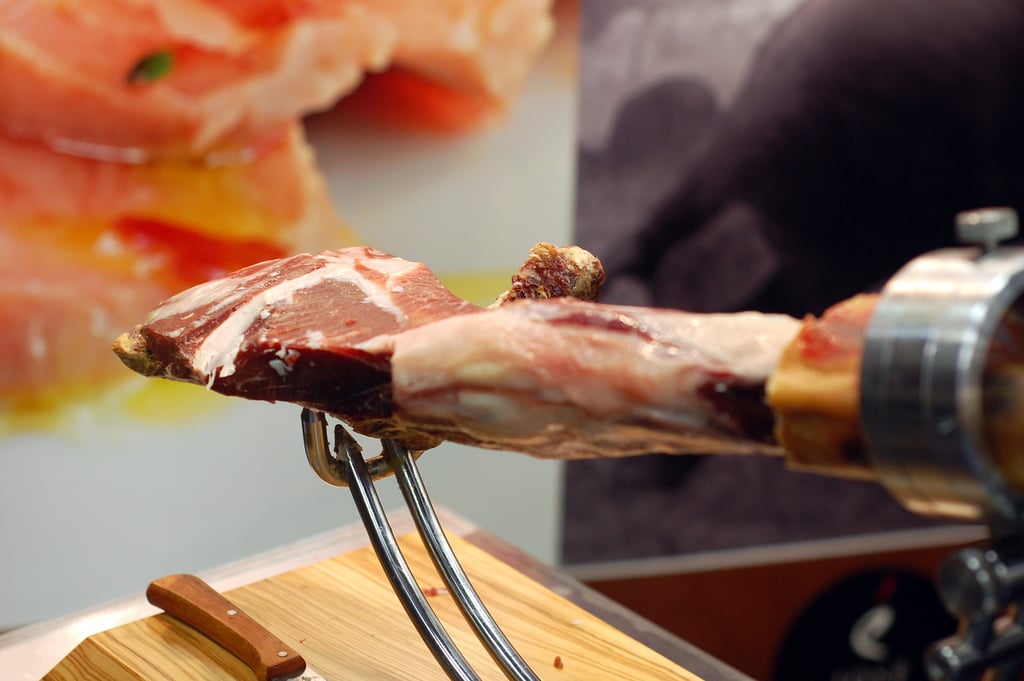 In stark contrast with last year's show, jamón ibérico appeared all over the place.
Mekabu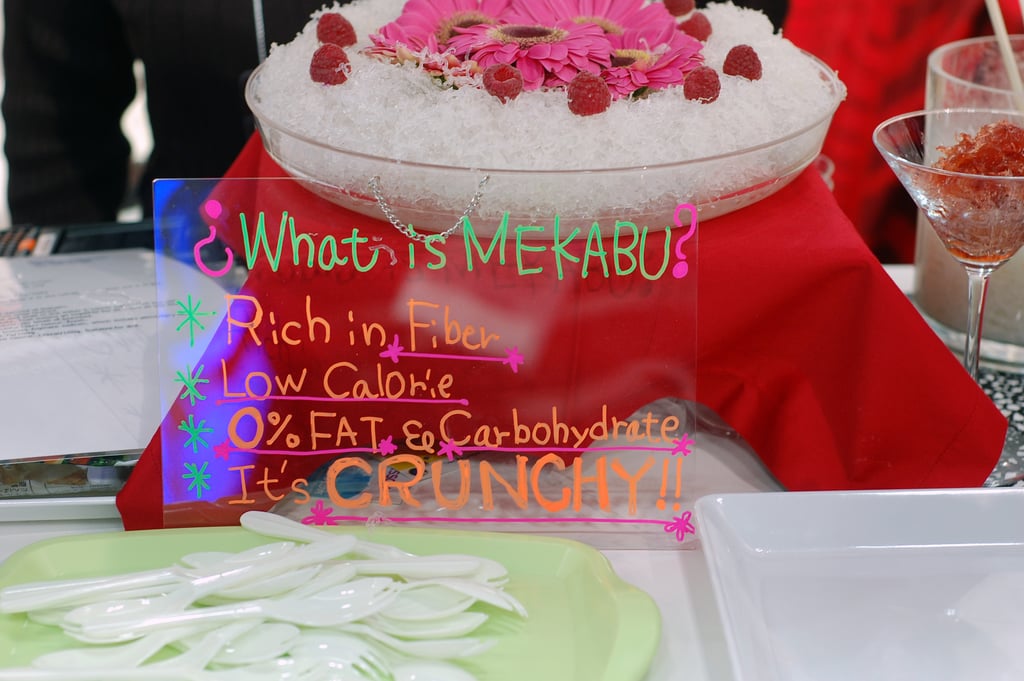 Mekabu, a new Japanese noodle made of sea vegetables, was one of the most interesting ingredients spotted at the show.
Fartless Factory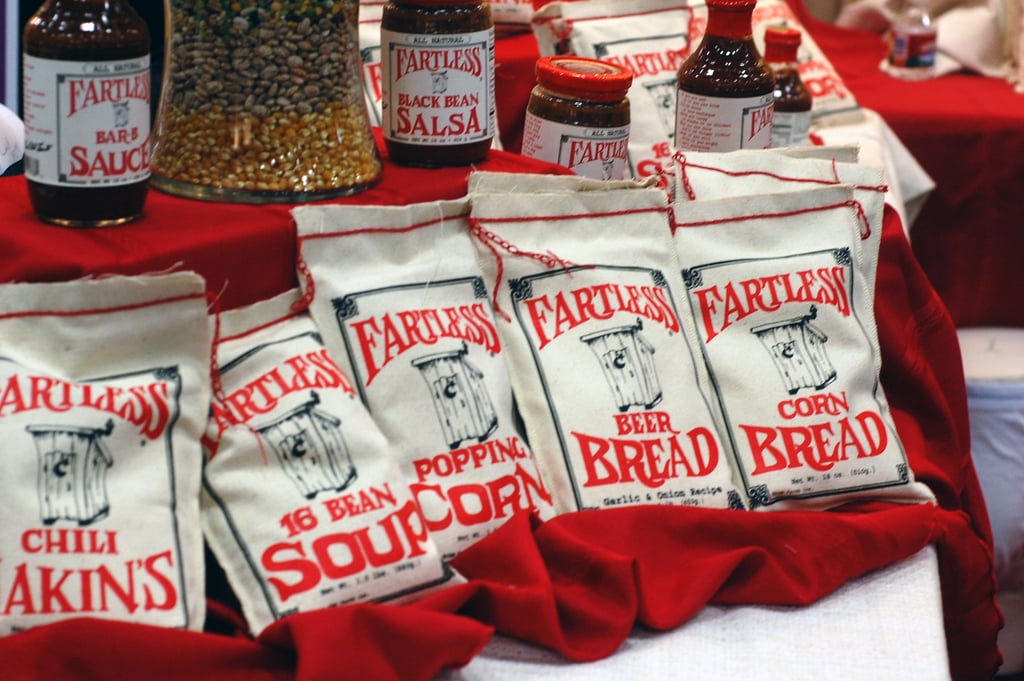 One of the most fun booths came from the Fartless Factory. We appreciated the hilarious packaging . . .
Fartless Factory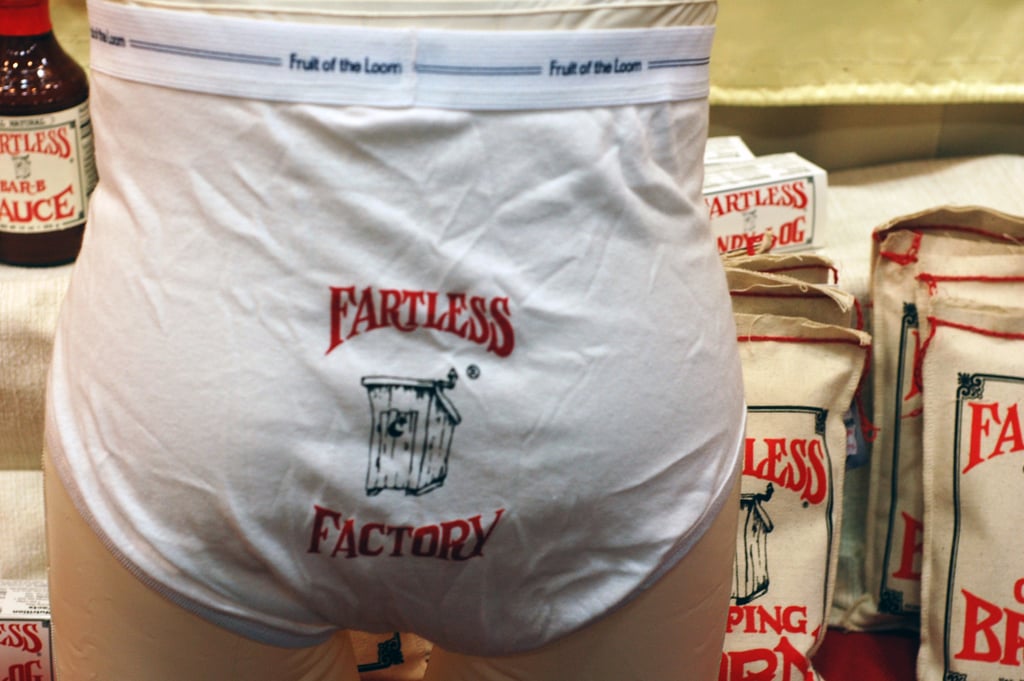 . . . and the fact that they certainly don't take themselves too seriously.
Cakes in Cups
We've seen cakes in mason jars, but are these kits for cakes in cups the new thing?
Honeydrop Drinks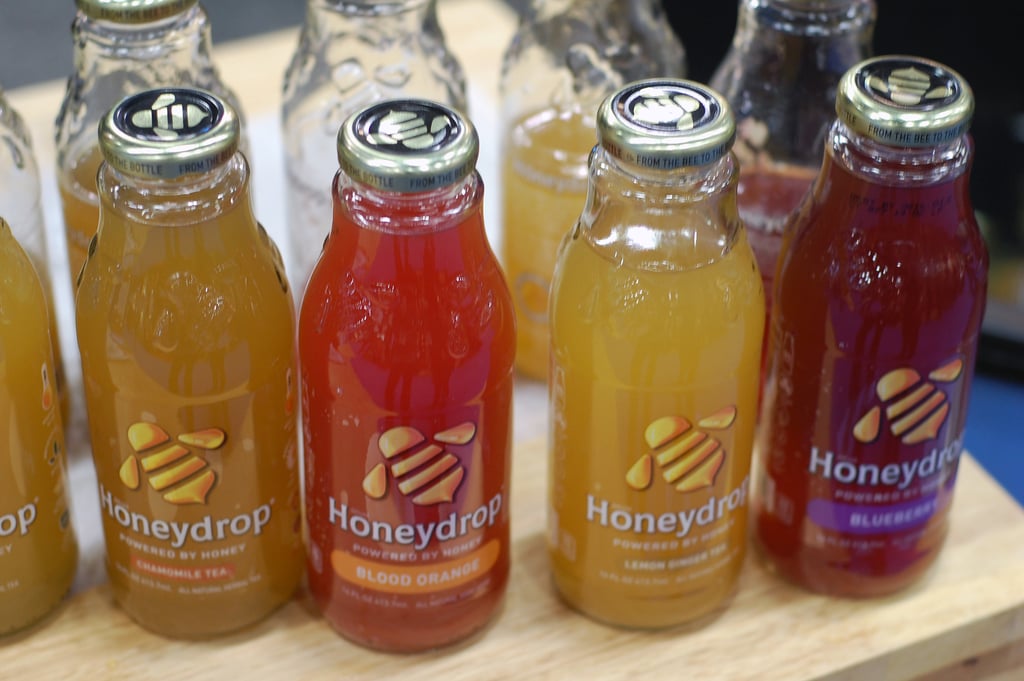 The flavor in these Honeydrop fruit drinks was really strong. If you're a fan of honey, these are the drinks for you.
FalkSalt's Gorgeous Flavored Salts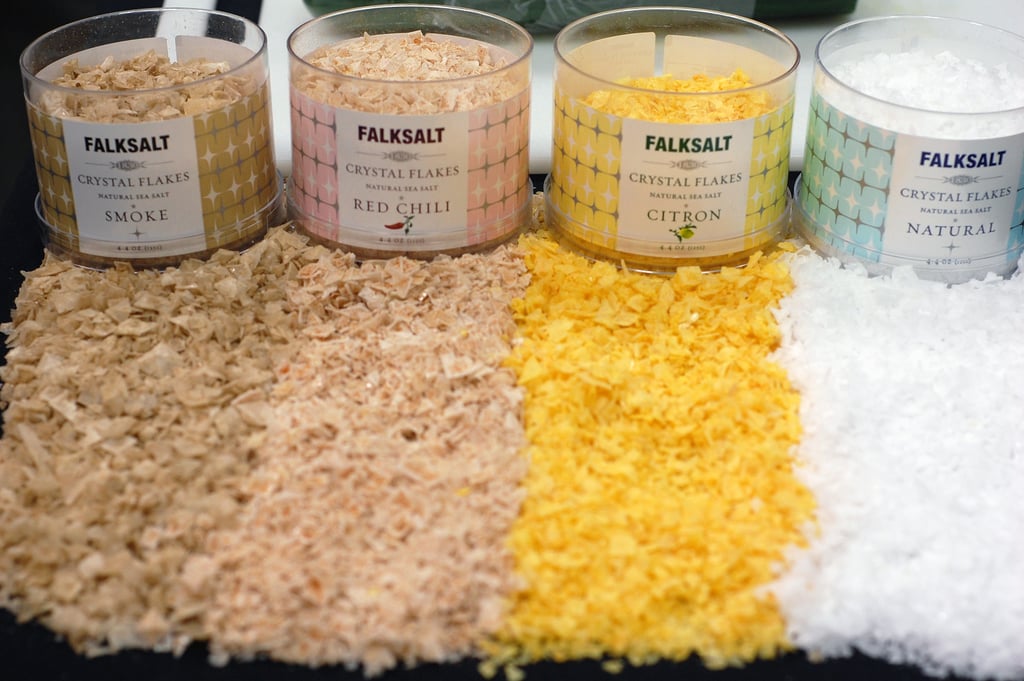 We enjoyed some of these salts sprinkled over a cucumber slice.
Torino's Mother in Law's Tongue
Have you ever eaten Mother in Law's Tongue? Well, maybe you should try it!
Mario Batali's Ravioli Line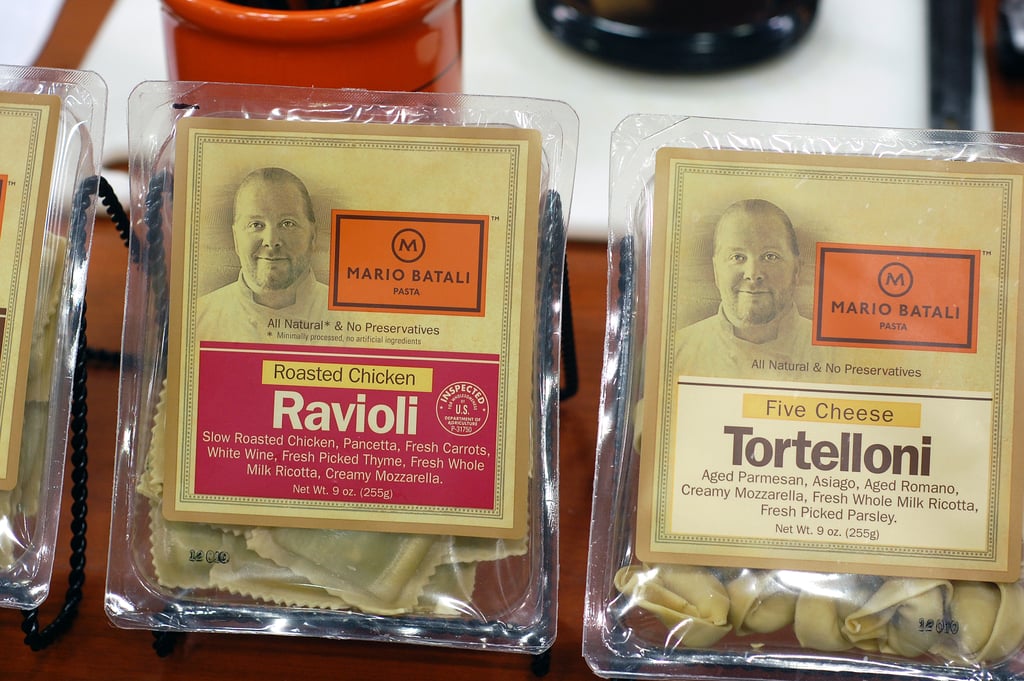 Mario Batali [3]'s new line of ravioli and tortelloni looks fantastic.
Mario Batali: Sweet Italian Sausage and Four Cheese
We were able to sample the sweet Italian sausage ravioli, and we loved it. It was so good that you could skip the sauce entirely and just drizzle a bit of olive oil on it for a great meal.
Fever-Tree Sparkling Beverages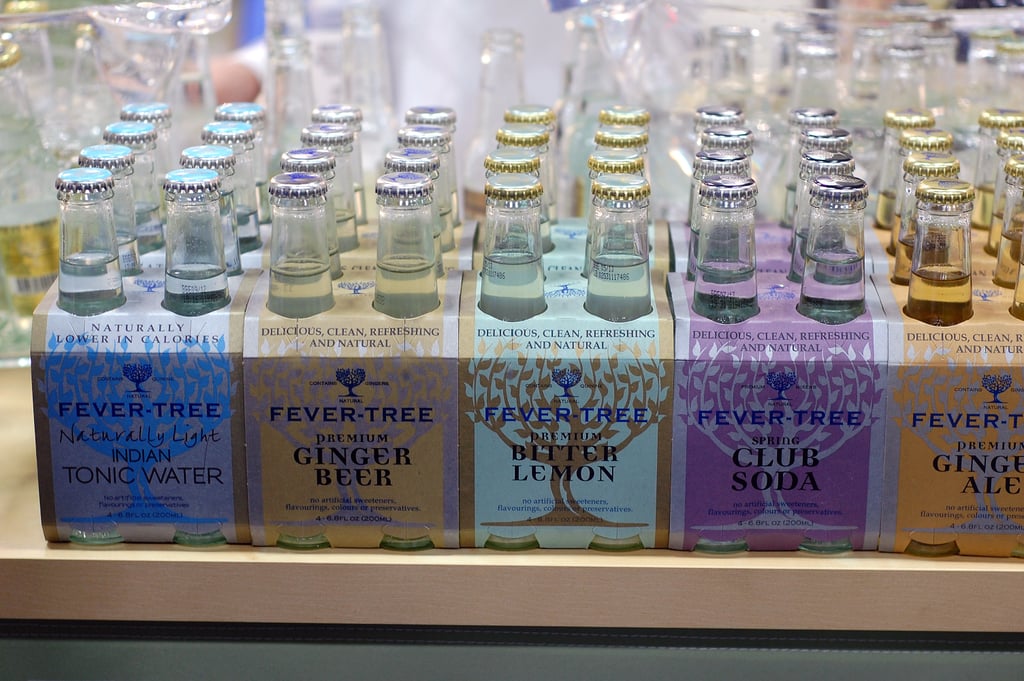 We were always appreciative when we came across palate-cleansing drinks like these from Fever-Tree. The bitter lemon flavor was really bright and refreshing.
Mac-N-Cheezy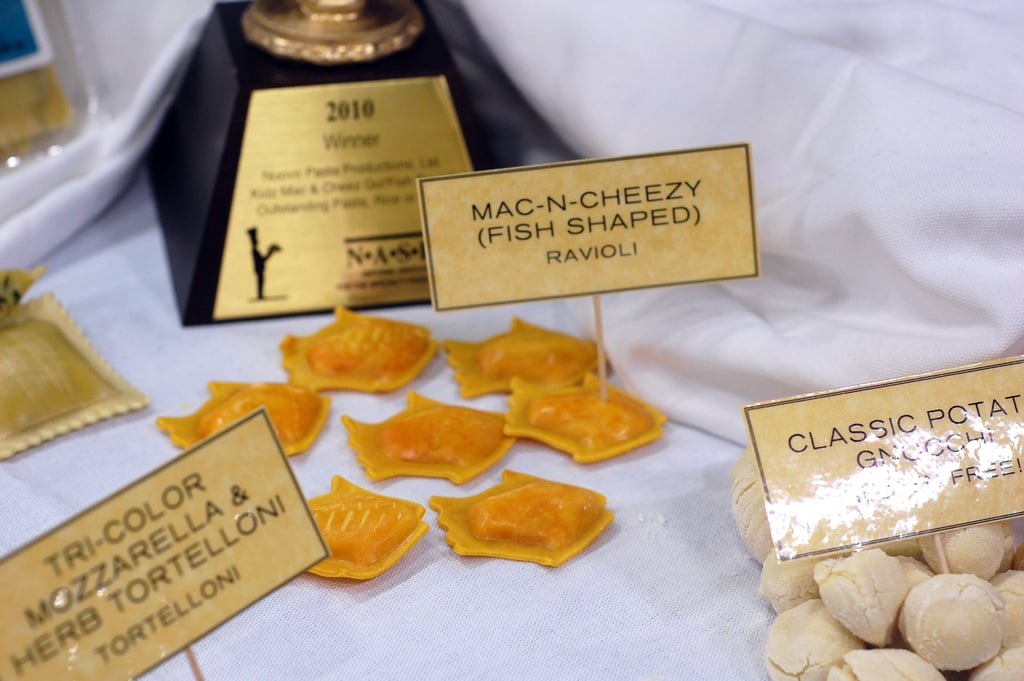 One pasta company bragged to us about Mac-N-Cheezy, its product made with the cheese sauce from Kraft Macaroni and Cheese.
Jeni's Ice Creams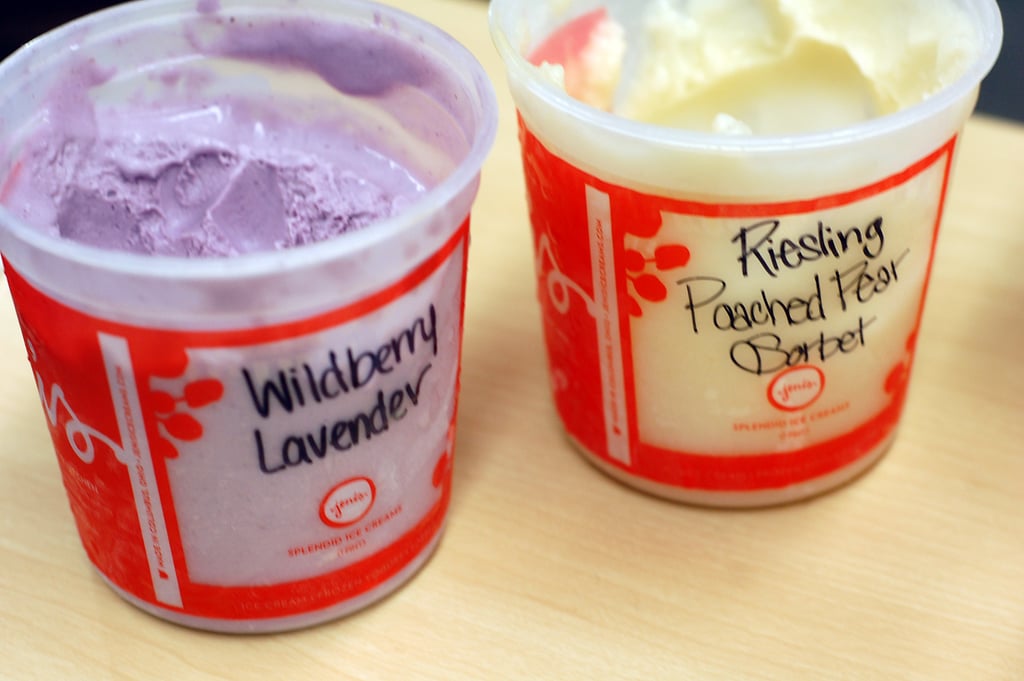 The end of our journey at the Fancy Food Show led us to Jeni's ice cream. All of the flavors we tasted were out of this world, especially the Riesling poached pear sorbet.
Ajvar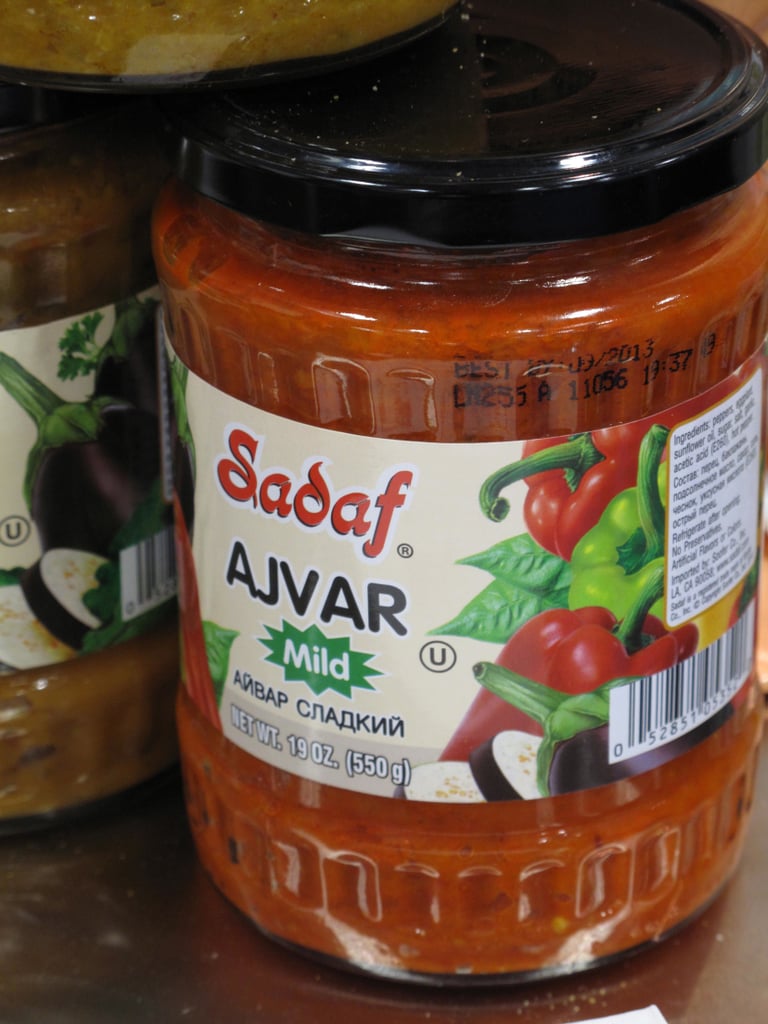 We saw several booths carrying ajvar, a Turkish and Eastern European roasted red pepper spread.
Sudachi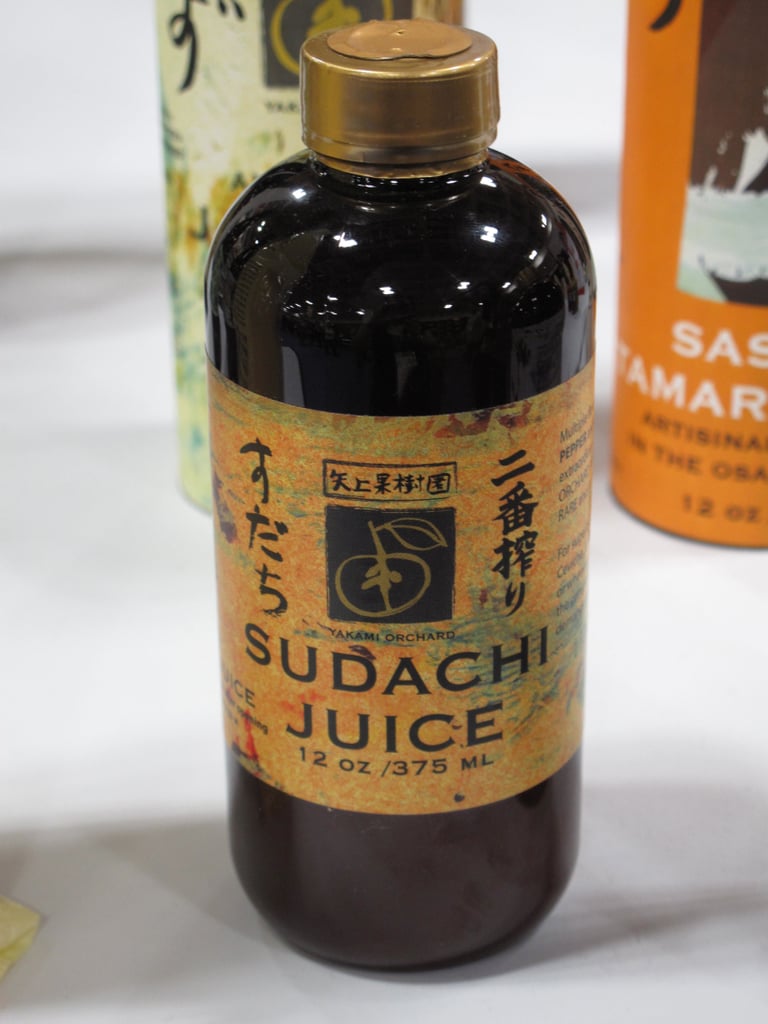 Lesser-known citrus flavors like sudachi were big at the show.
Calamansi Juice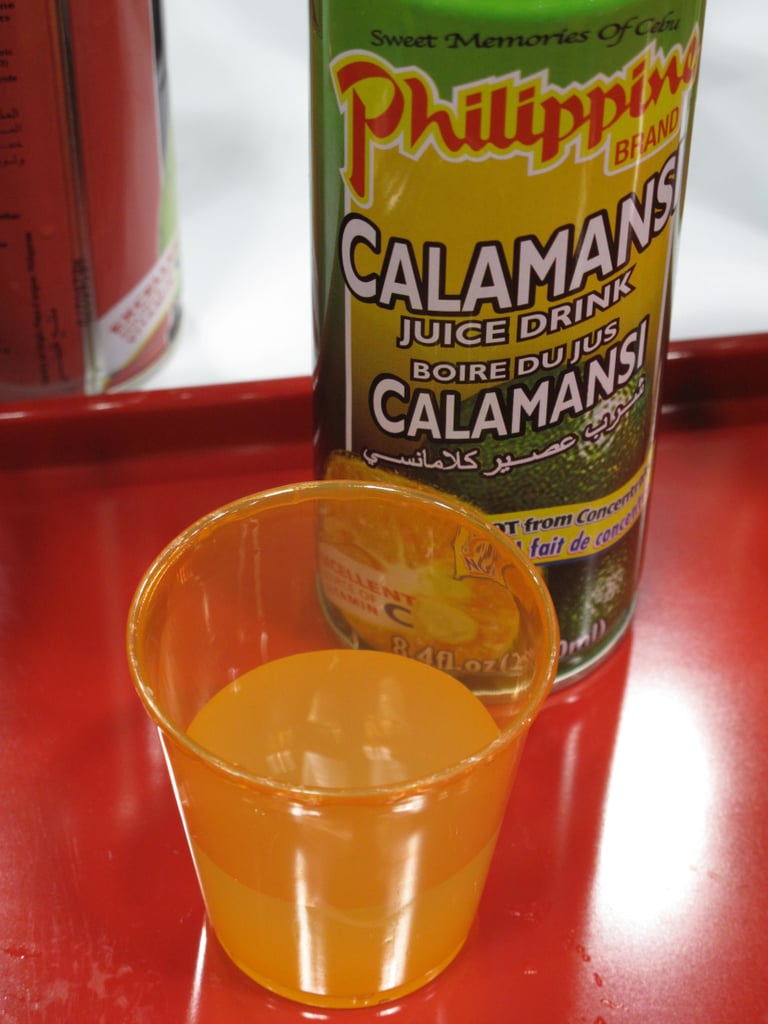 Calamansi, like sudachi and yuzu, is another Asian citrus fruit.
Chai Spice Granola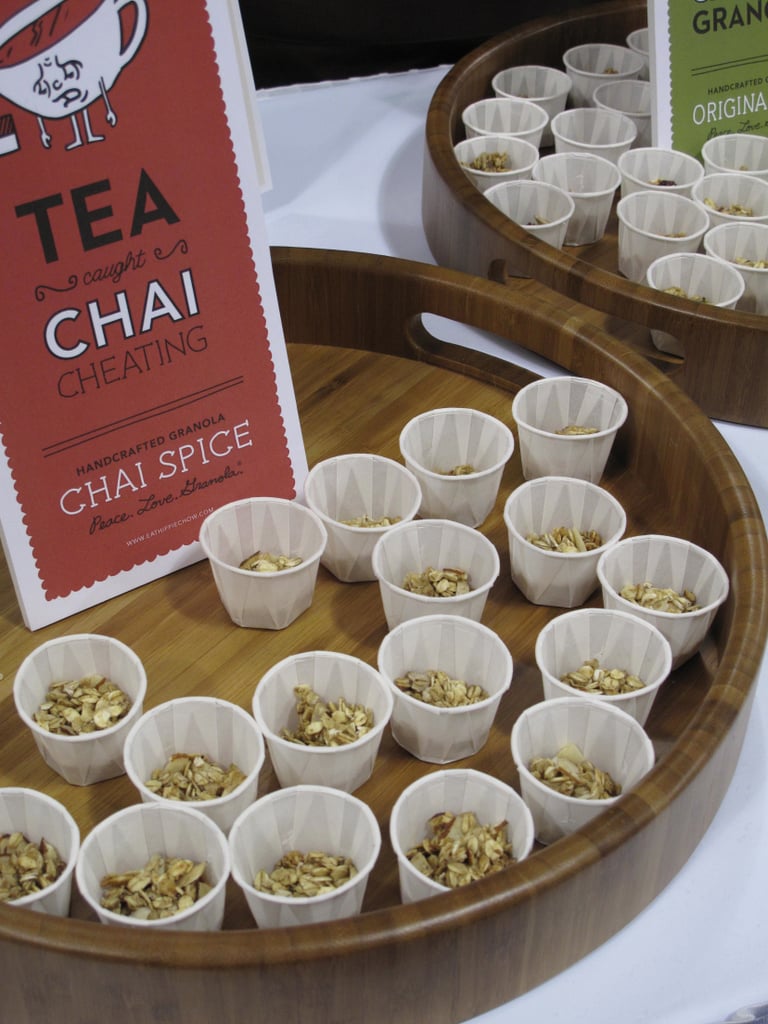 The flavors of chai can be translated onto anything, even granola.
Grilling Cheese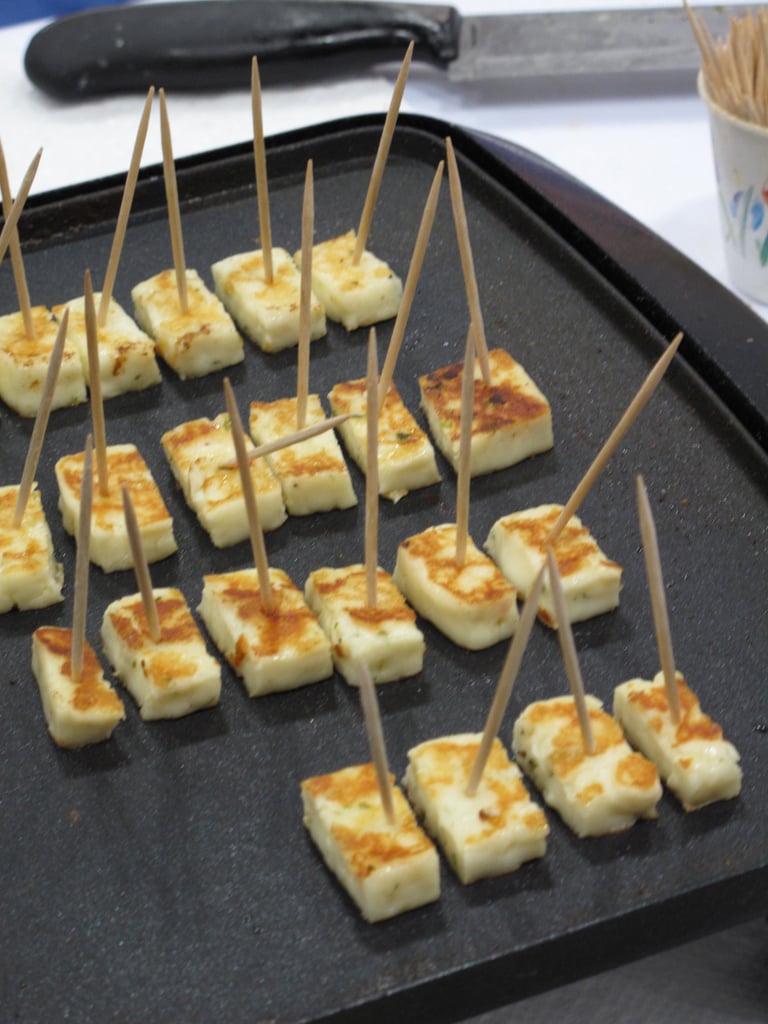 Yanni's grilling cheese was similar in texture to Greek halloumi.
Naia Gelateria's Rare Guavasteen Sorbet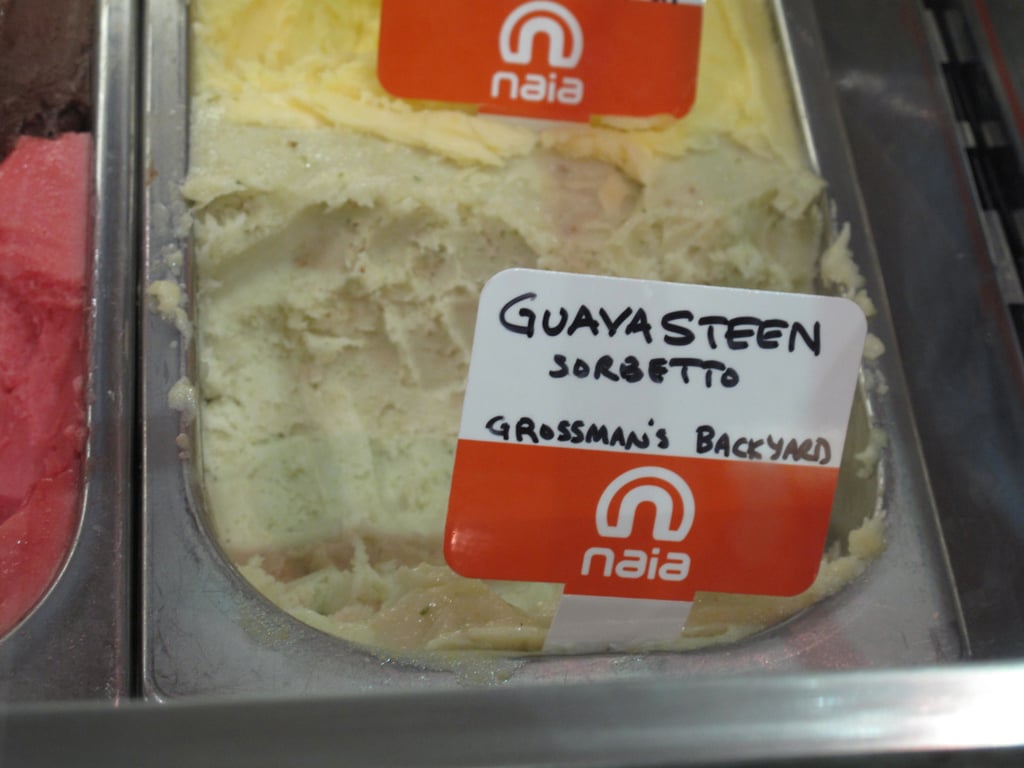 Naia makes only 15 pans of its guavasteen sorbet. The fruit comes from a neighbor's backyard in the Berkeley Hills.
Hummus Chips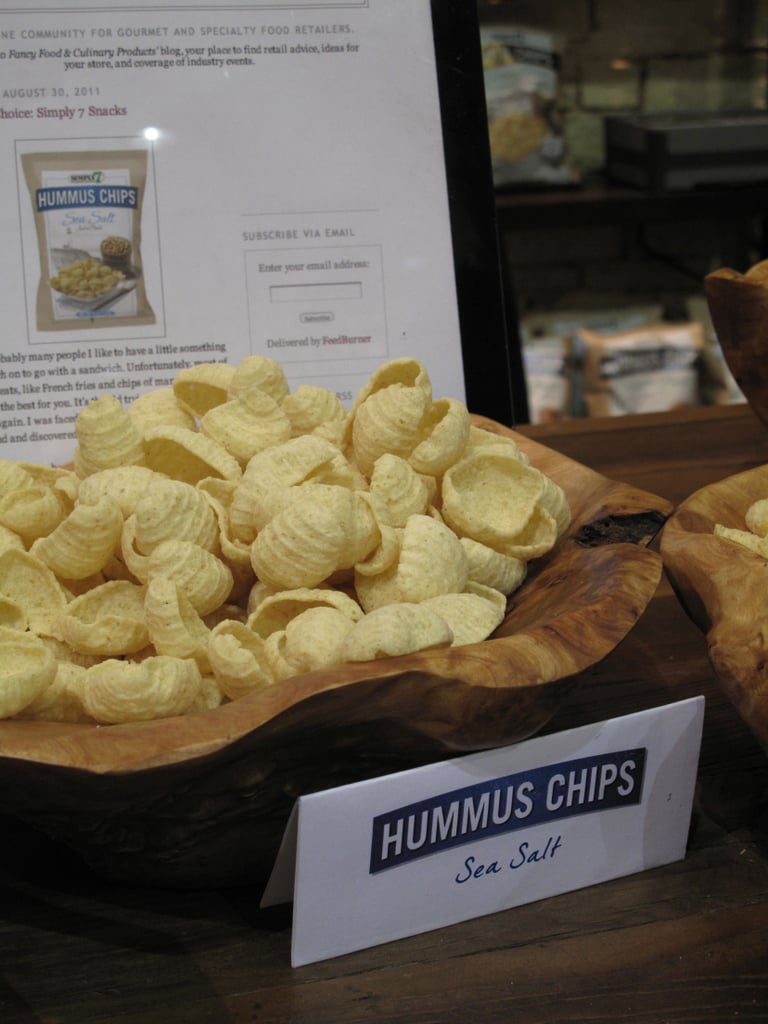 "We were the original hummus chip," the vendor at this booth told us.
Jamón Ibérico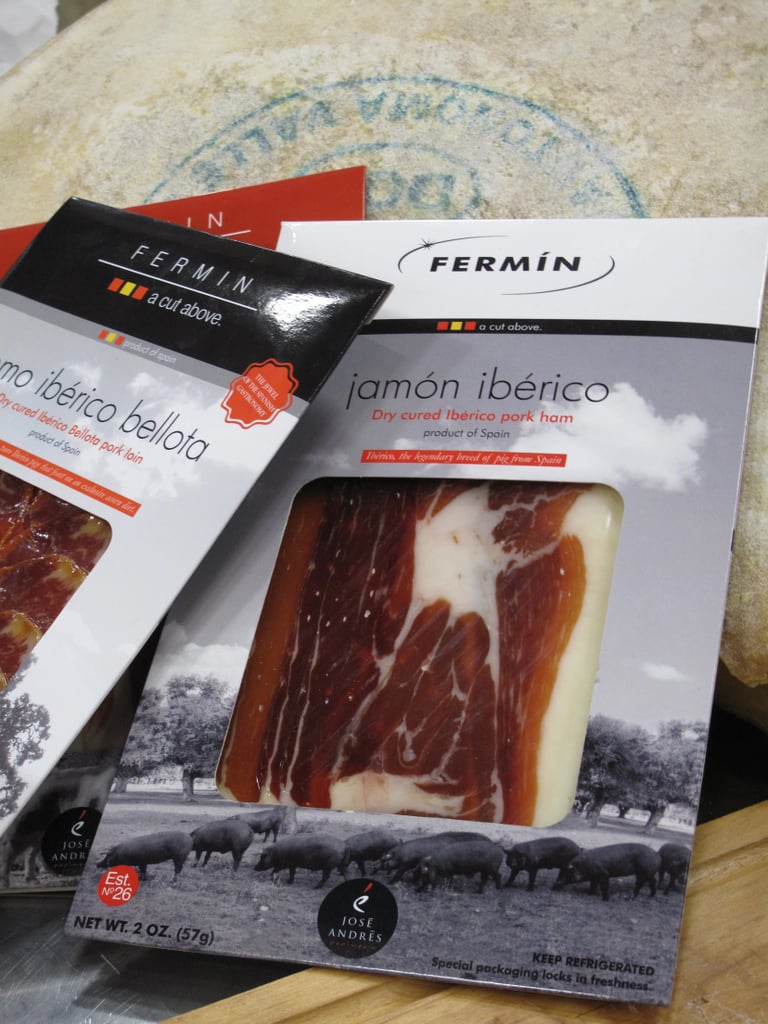 We hope to see more of jamón ibérico in packages, much like we see prepacks of prosciutto di parma at stores today.
Jamba Juice Products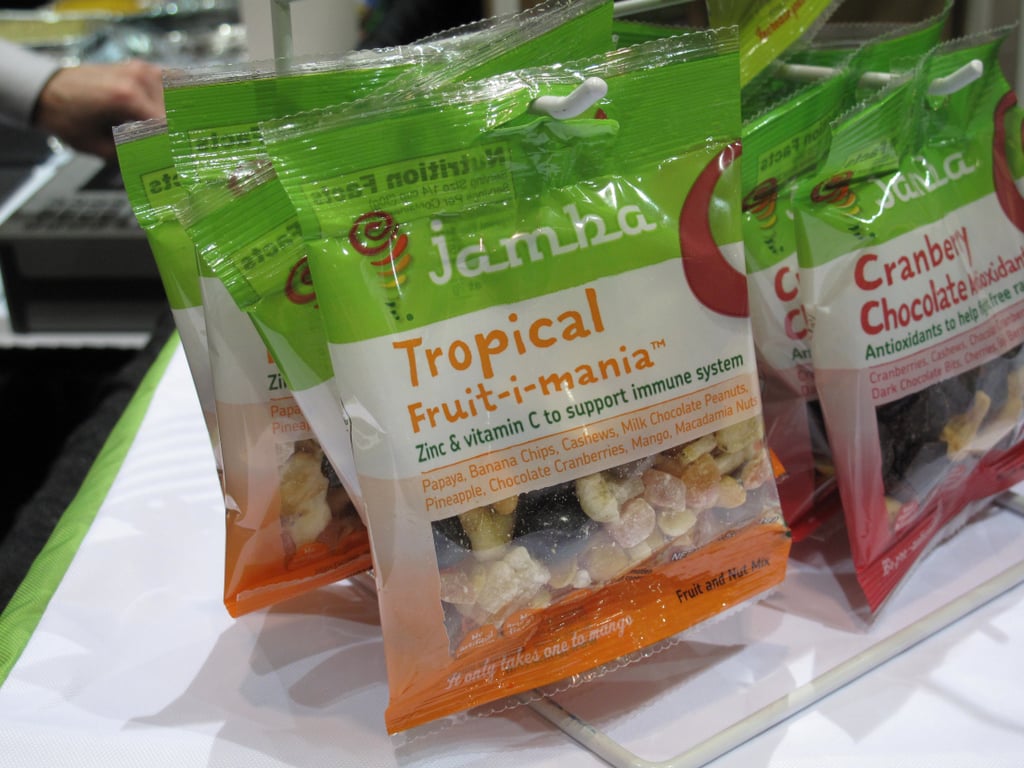 Jamba Juice has launched a line of fruit and nut mixes to be sold at supermarkets.
Fruit Pastes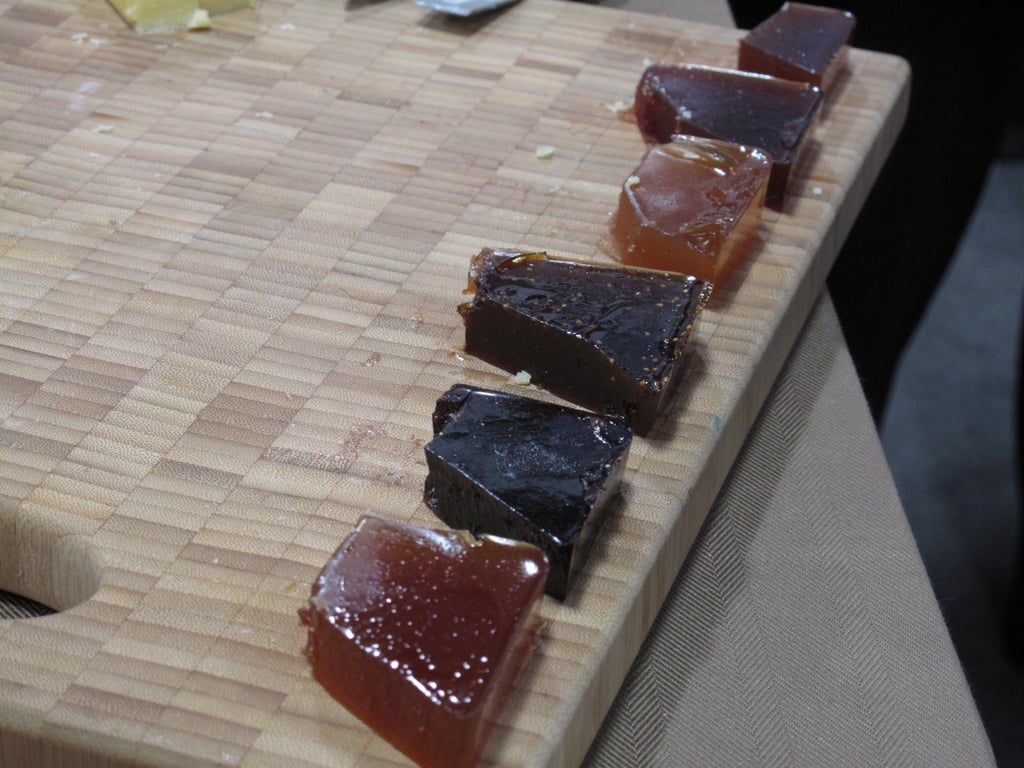 Plum- and stone-fruit-flavored pastes, made in the same style as Spanish membrillo (quince paste).
Perilla Oil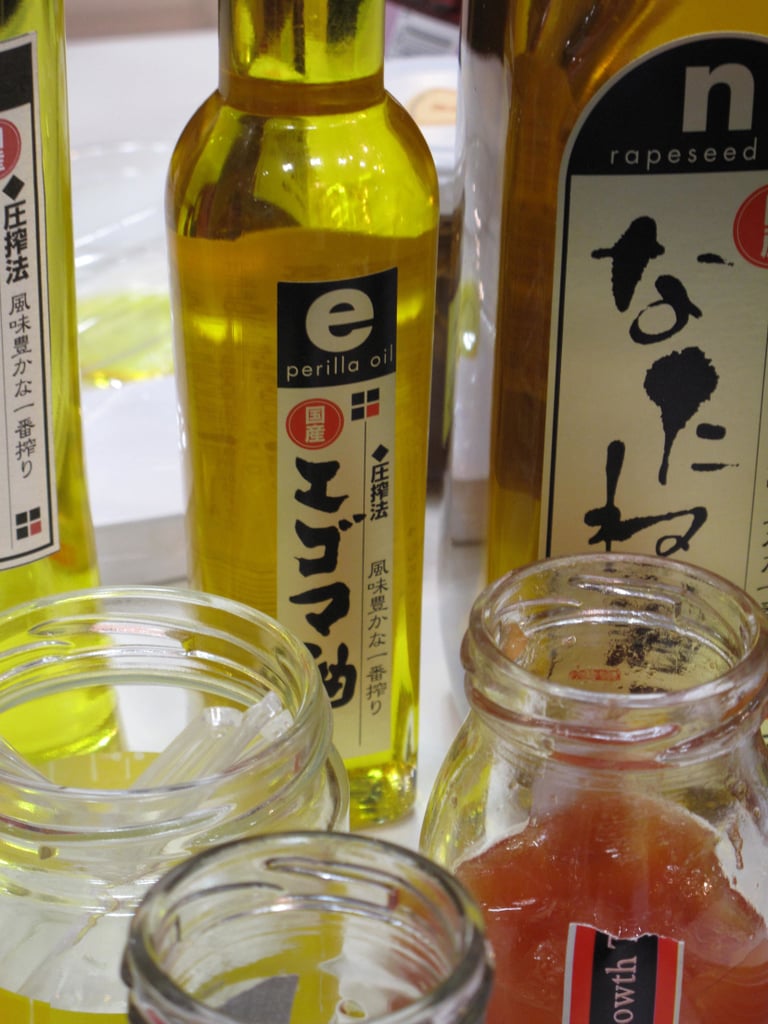 Oil made from the leaf of the perilla, or shiso, plant.
Top Chef's Preeti Mistry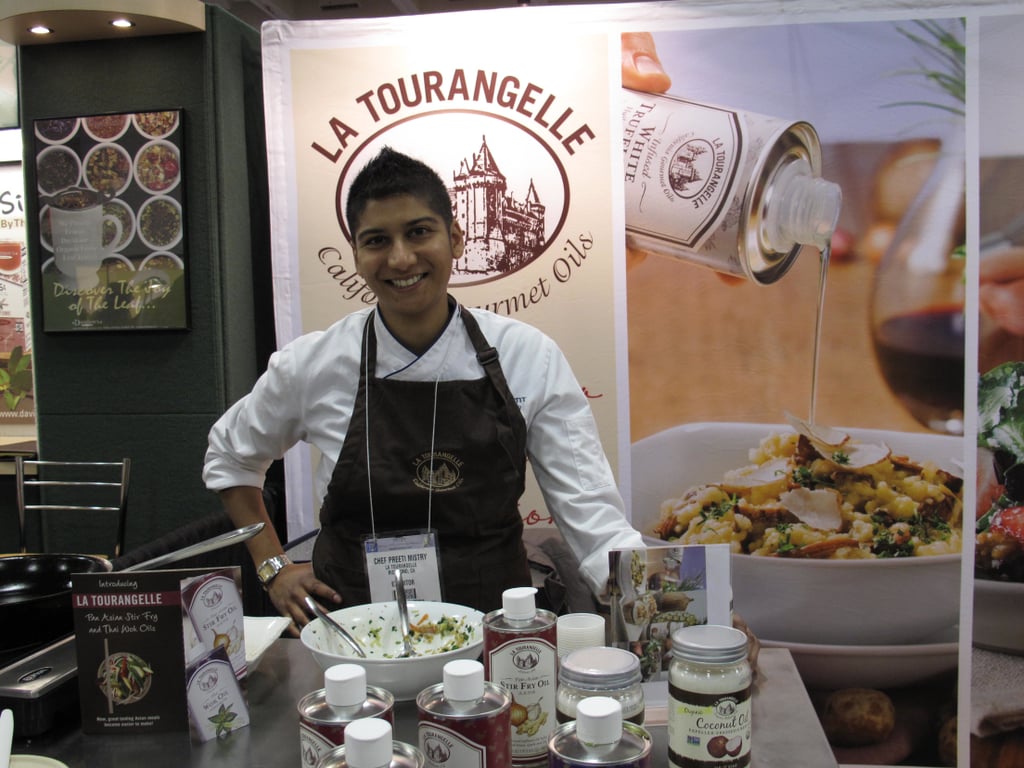 Top Chef Las Vegas alum Preeti Mistry [4] talked to us about coconut oil at the La Tourangelle booth.
Sardinas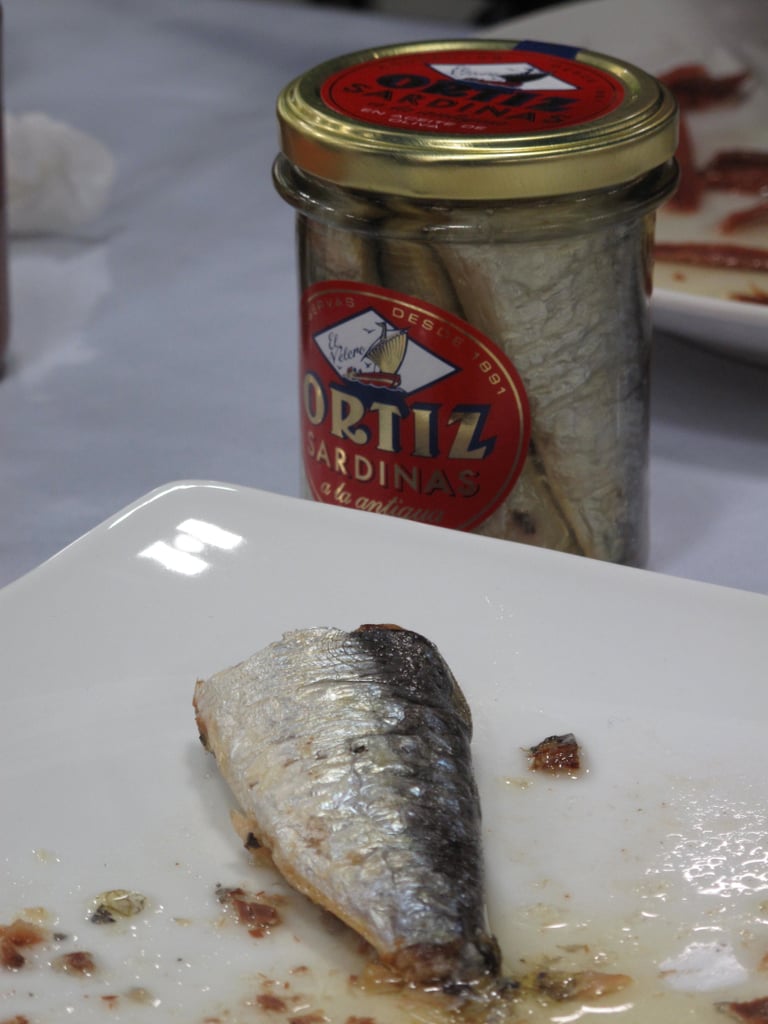 In our humble opinion, Spanish sardines are some of the freshest in the world.
Chocolate-Covered Edamame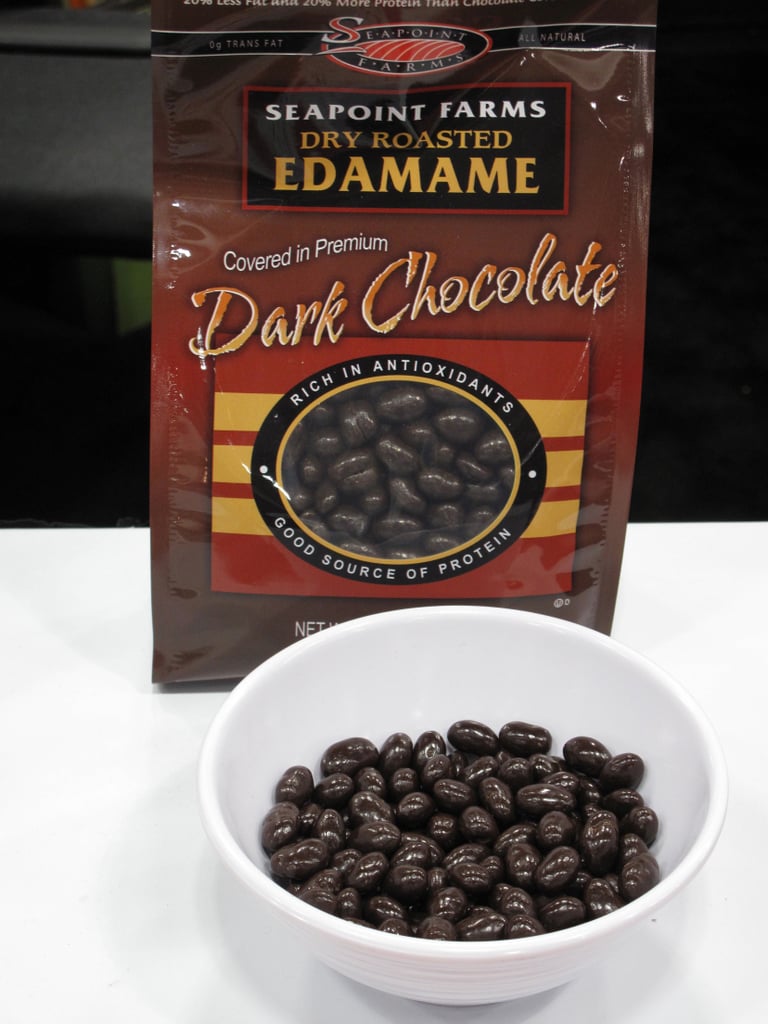 We'd had edamame, but never covered in chocolate. That was a first!
Chocolate-Covered Dehydrated Bananas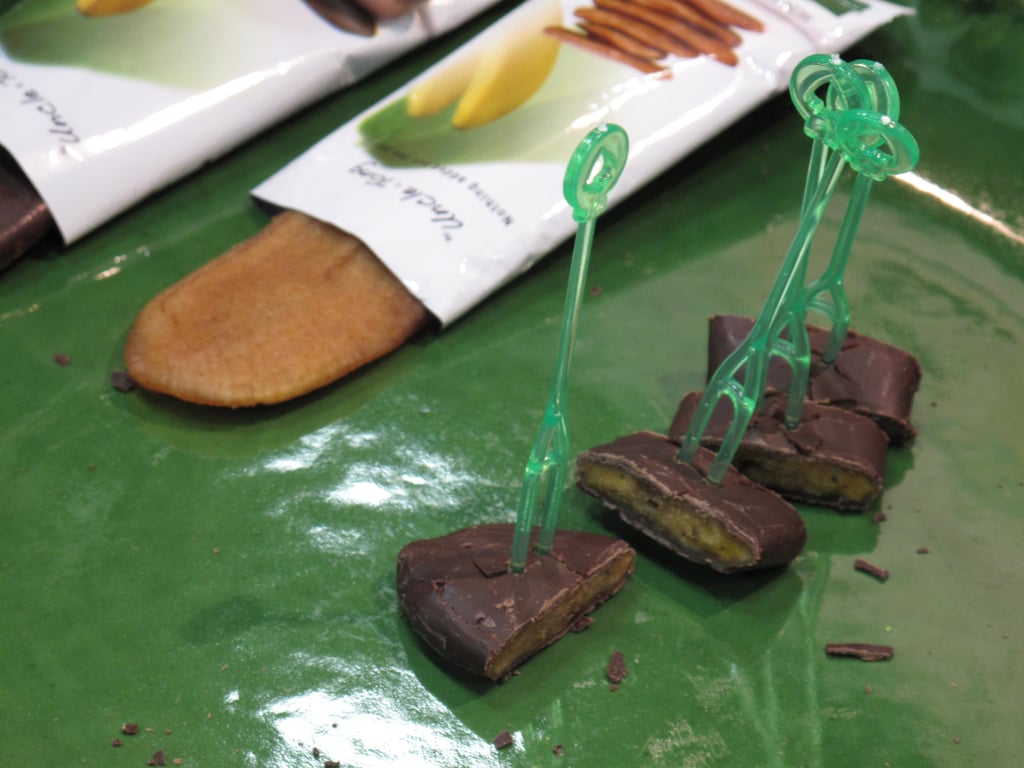 These chocolate-covered dehydrated bananas from Southeast Asia were a real treat.
The Modern Cocktail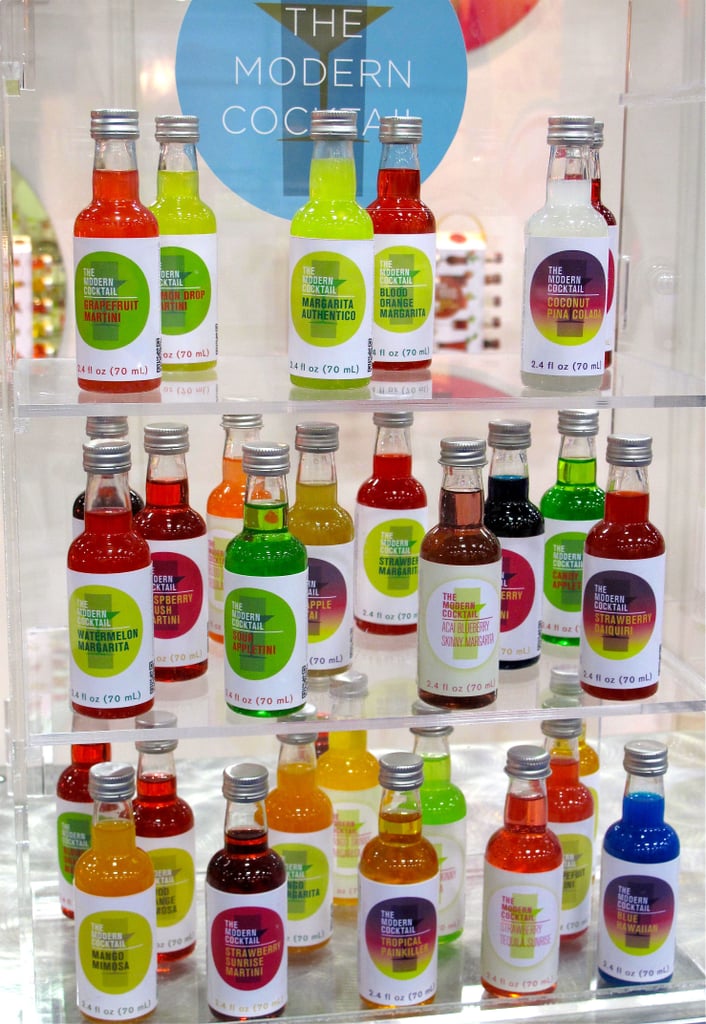 Colorful cocktail mixers at The Modern Cocktail booth.
Cocktail-Flavored Teas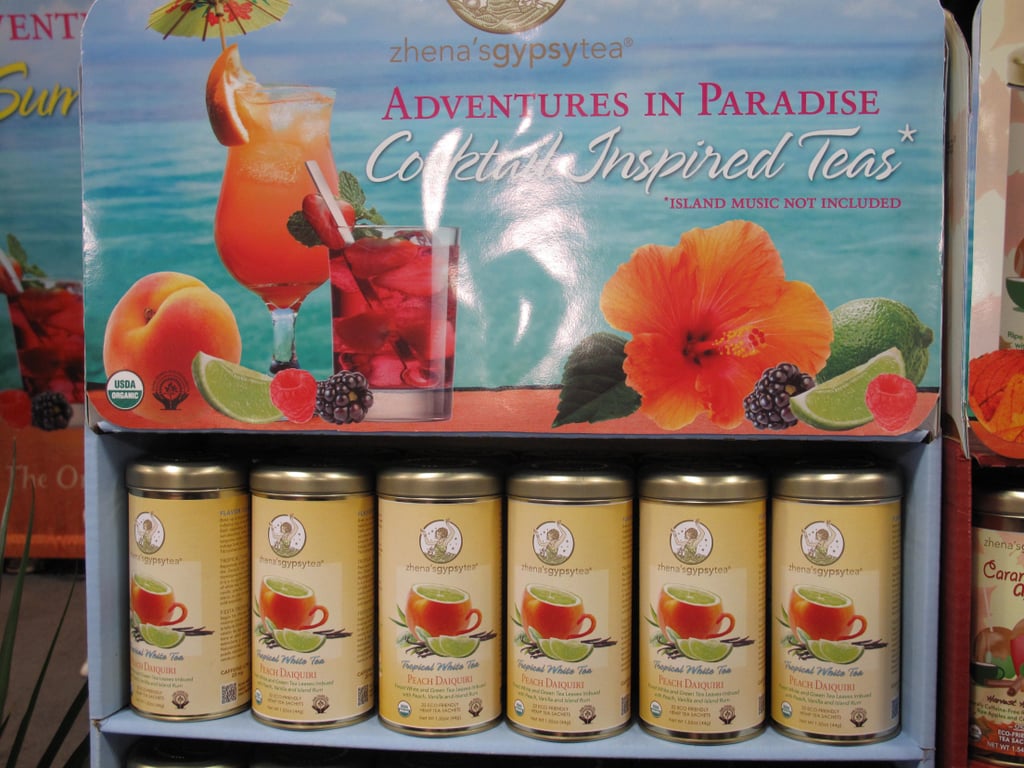 Tea in cocktails is big right now — so what better time to launch tea flavored like cocktails?
Bread and Butter Garlic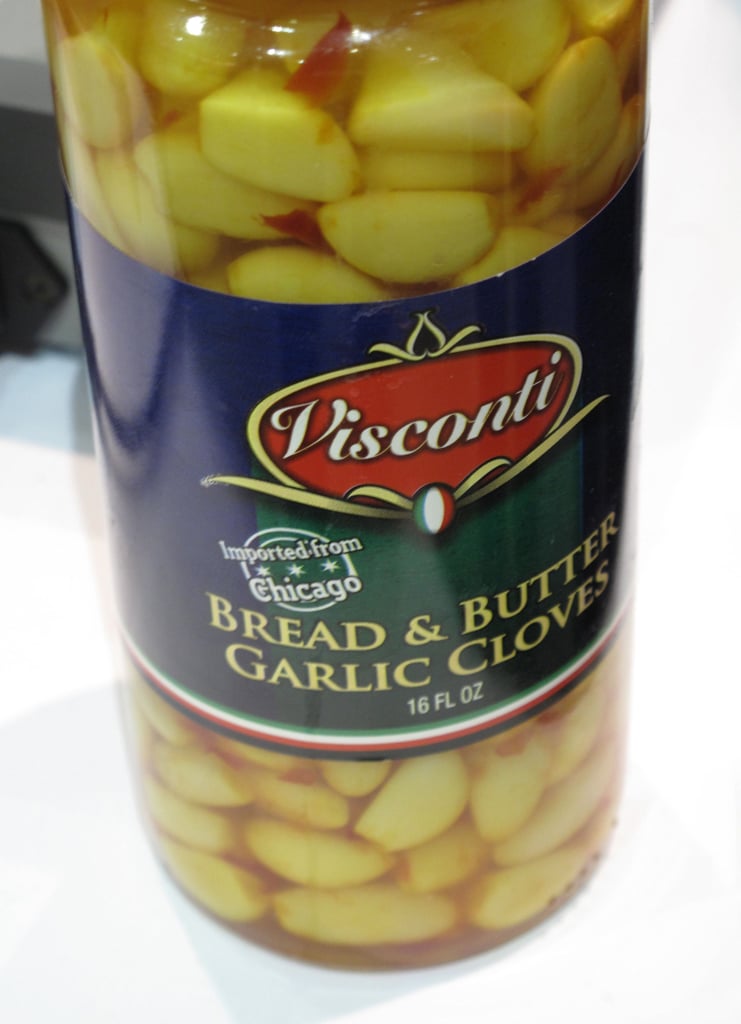 Bread and butter pickles we love, but we weren't so confident in bread and butter garlic — it was way too salty.
Lemon Cheesecake-Flavored Cheese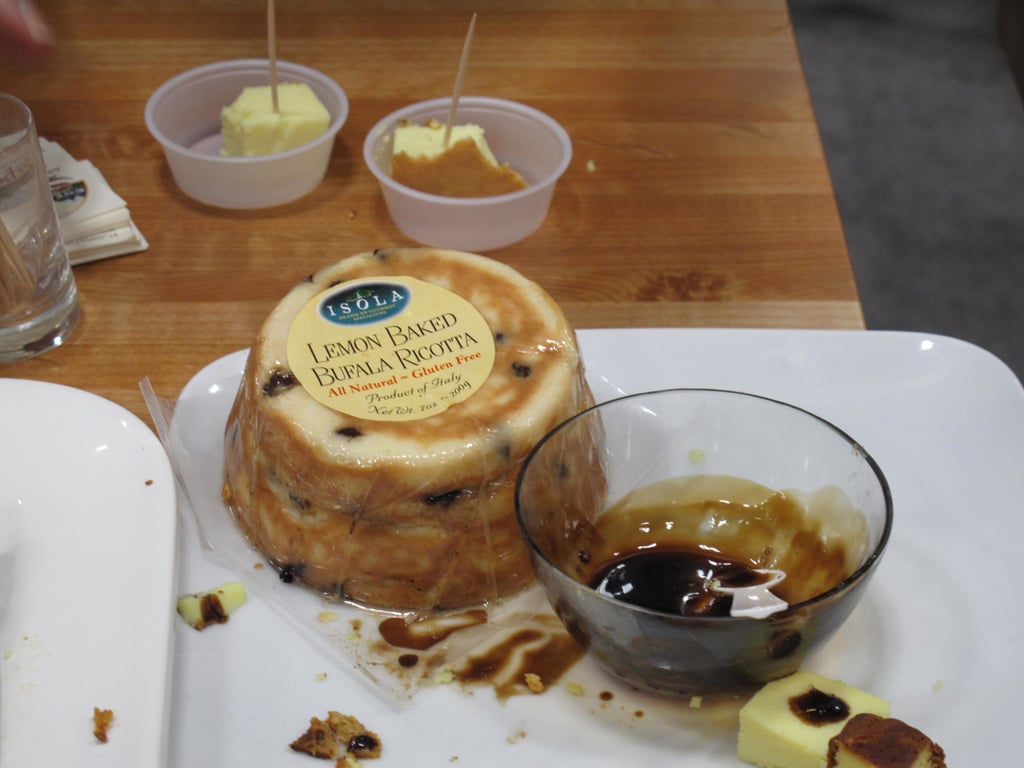 A buffalo's milk cheese flavored to taste like lemon cheesecake. It tasted much better than it read.
Speculoos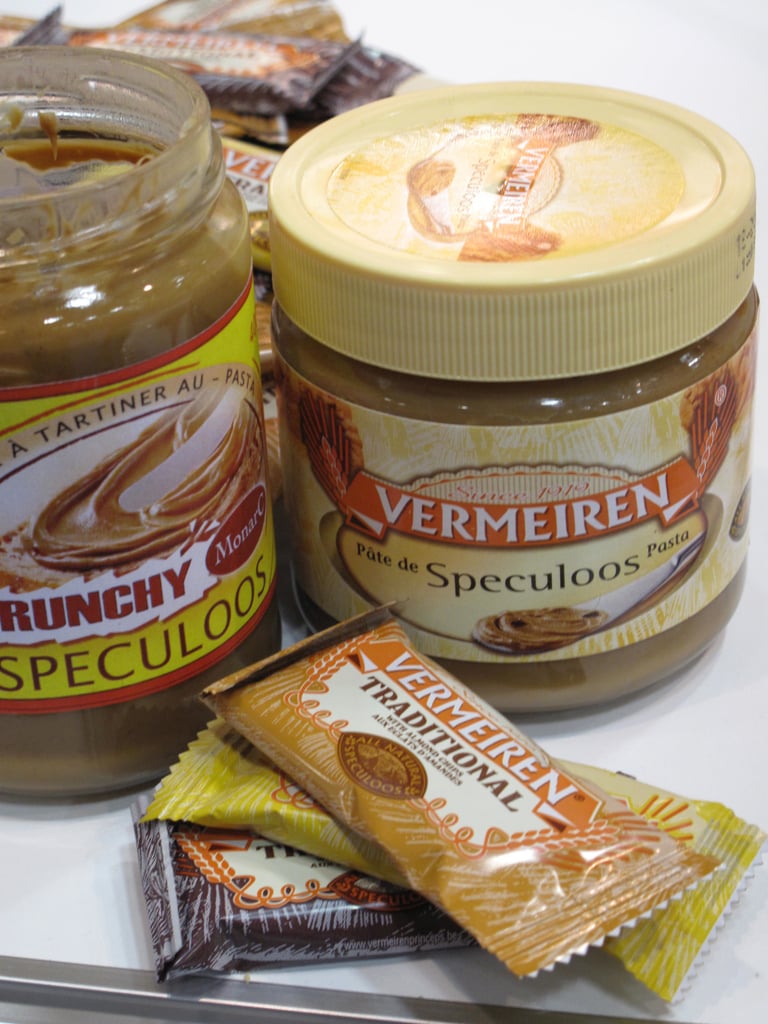 Speculoos, or Dutch cookie spread, is becoming a popular snack stateside.
Tomato Jelly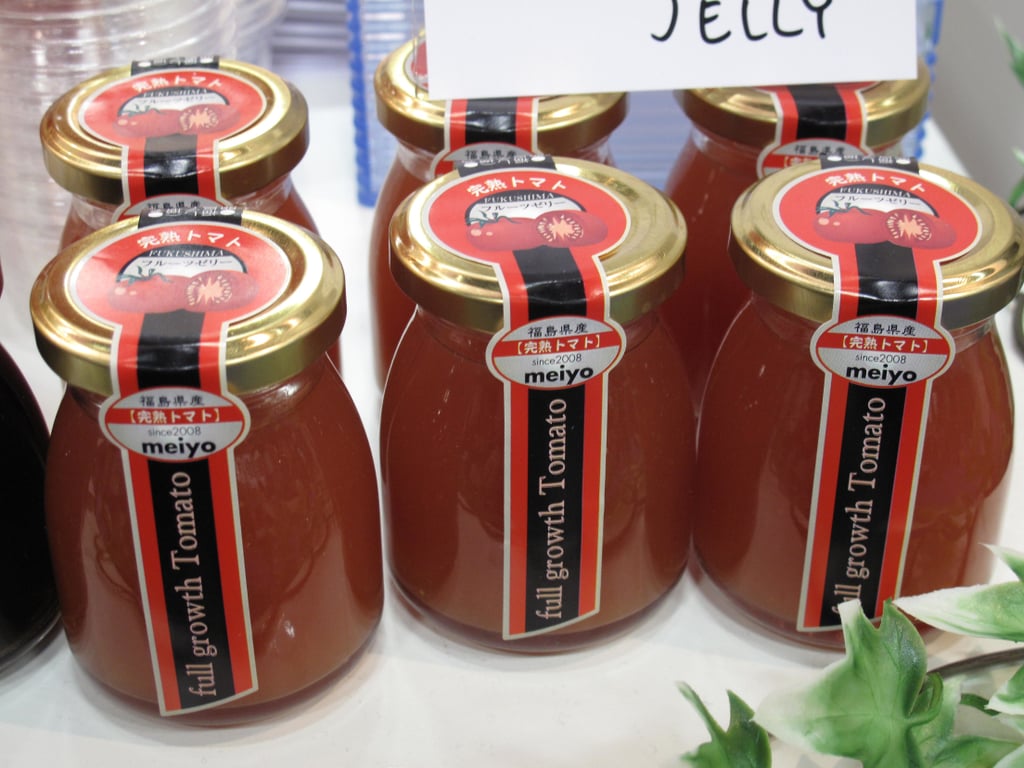 A Japanese company offered us samples of tomato-flavored jelly.
Zenning out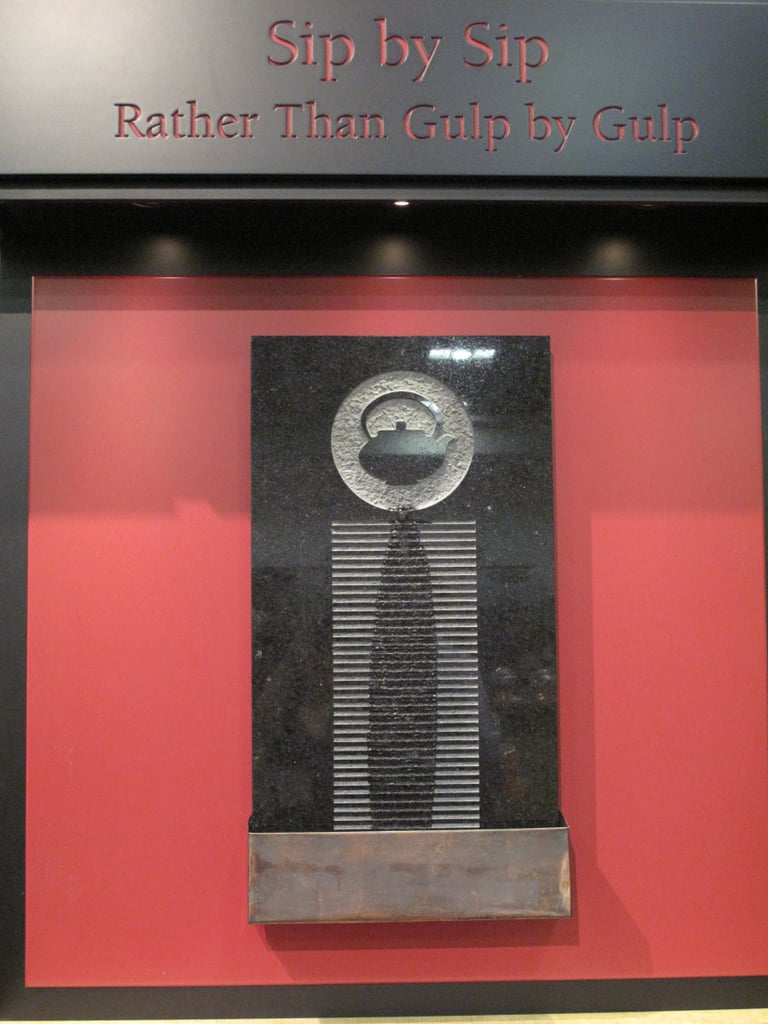 After a long day of walking around and eating, we zenned out to tranquil music and the calming fountain at The Republic of Tea.