After the Oscars, celebrities attend the elaborate Governors Ball, where chef Wolfgang Puck [1] dazzles their palates with delicacies like black truffles, edible gold, and caviar. This year marks his 20th year as the chef of the event, and he has outdone himself! Take a look at all the close-up images of the food and drinks that will be served.
Wolfgang and His Crew
The team posed with the elaborate spread of dishes.
Hors d'Oeuvres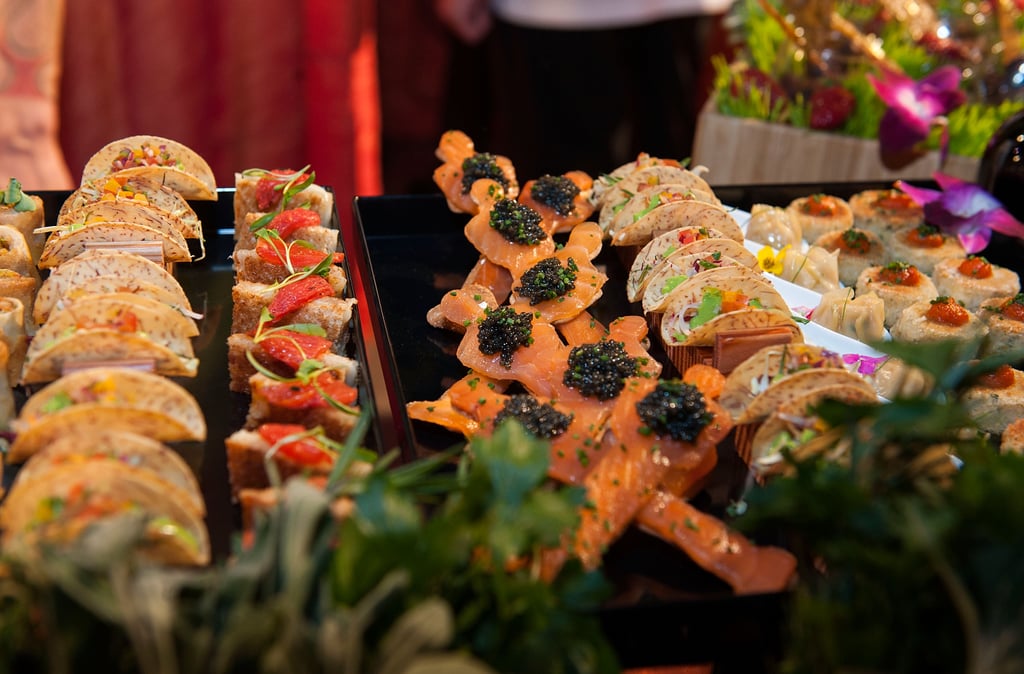 A few hors d'oeuvres include vegan taro root and avocado tacos, Oscar-shaped salmon with caviar, and white bean quinoa cakes with roasted pepper.
Sushi and Seafood Station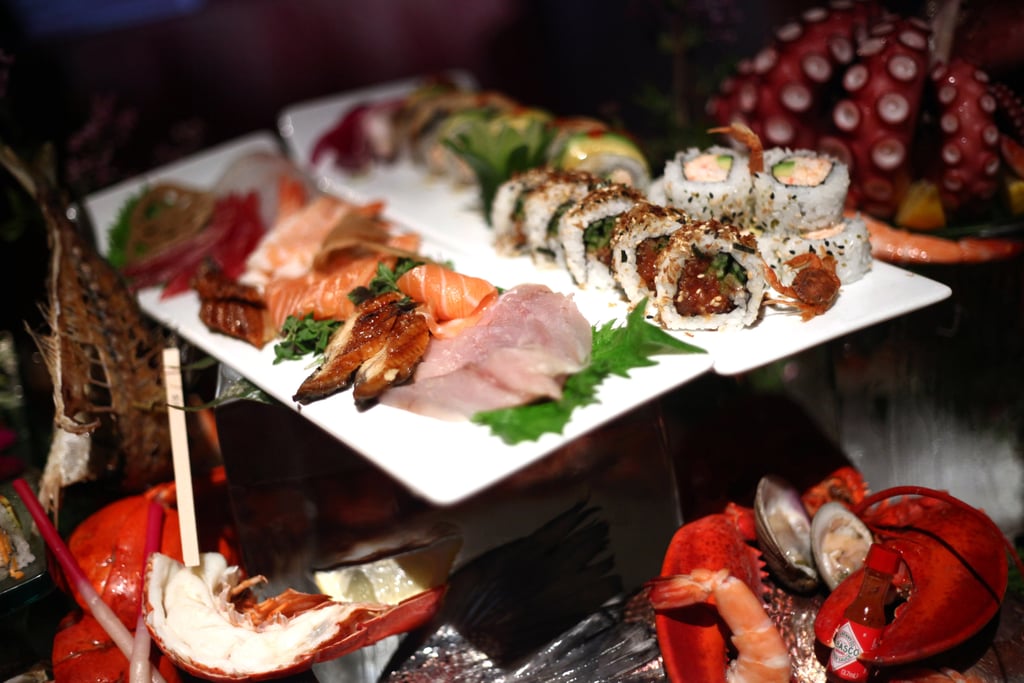 Guests will have plenty of sushi, oysters, shrimp, and stone crab claws to choose from at the sushi and seafood station.
Salmon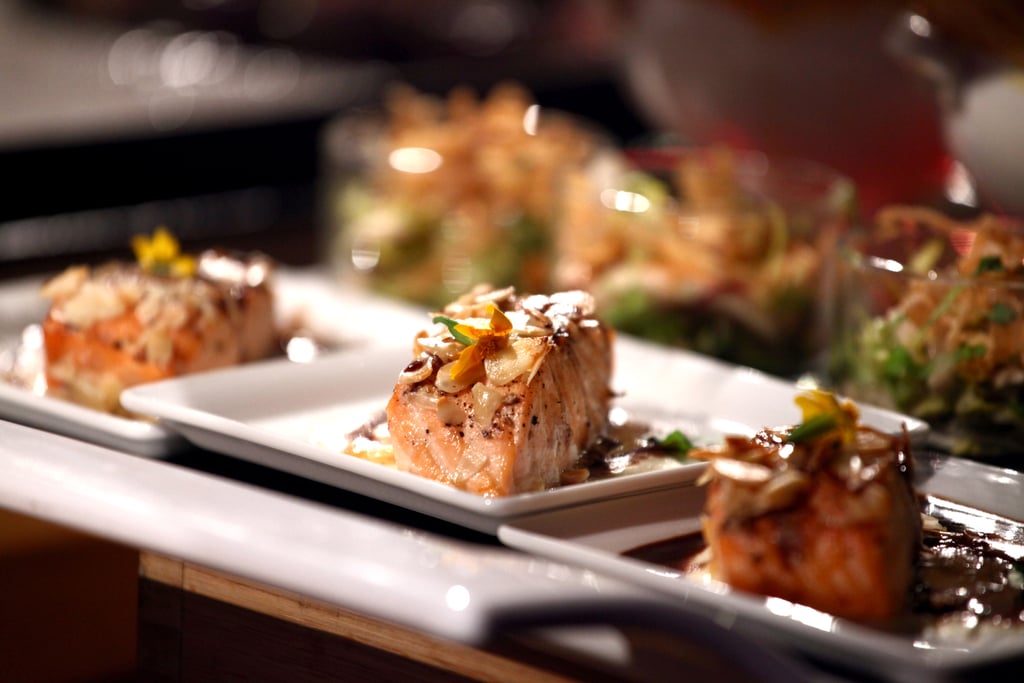 One of the new dishes served this year is wild salmon with ginger and almonds.
Truffles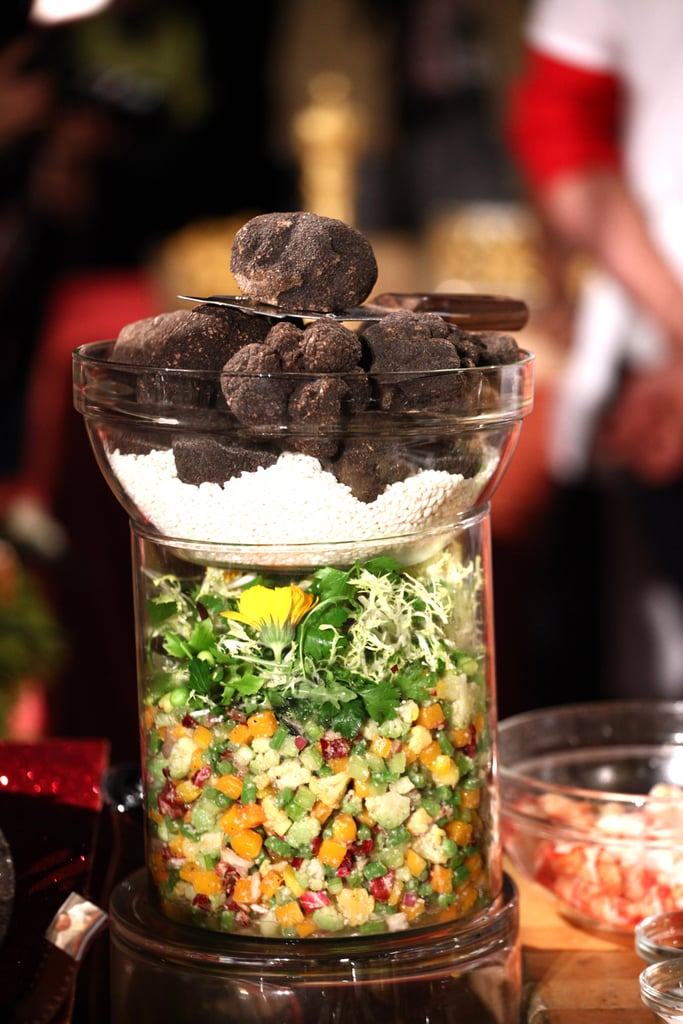 Many dishes receive a generous shaving of black truffles like the pasta with roasted chestnuts, the macaroni and cheese, and the chicken pot pie.
Main Attractions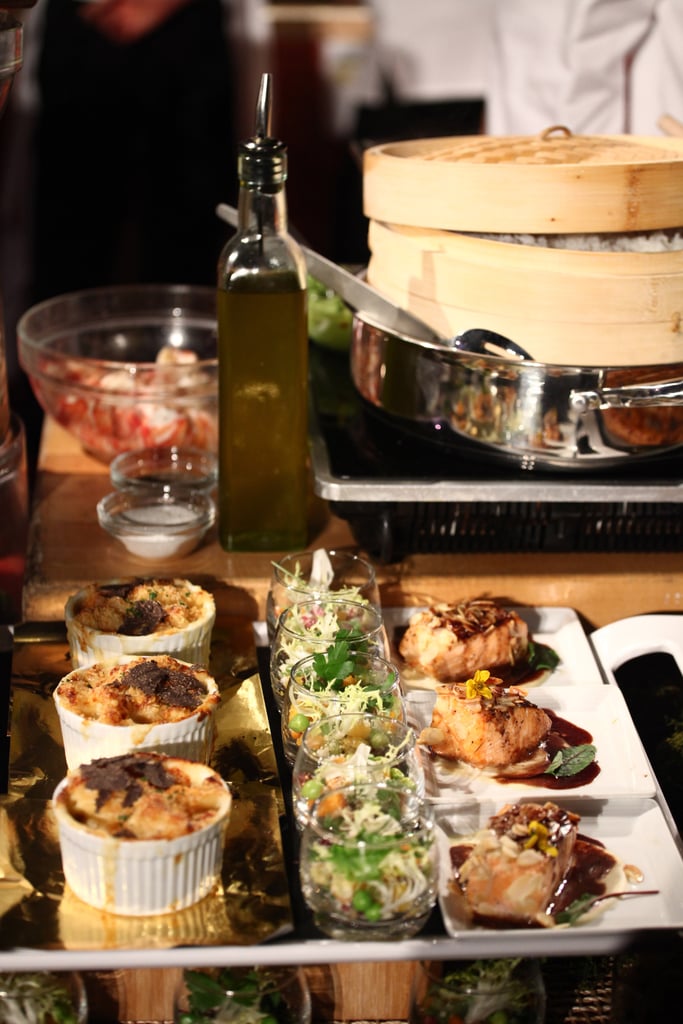 Take a look at that truffle mac and cheese, mixed vegetable salad, and salmon.
Miniburgers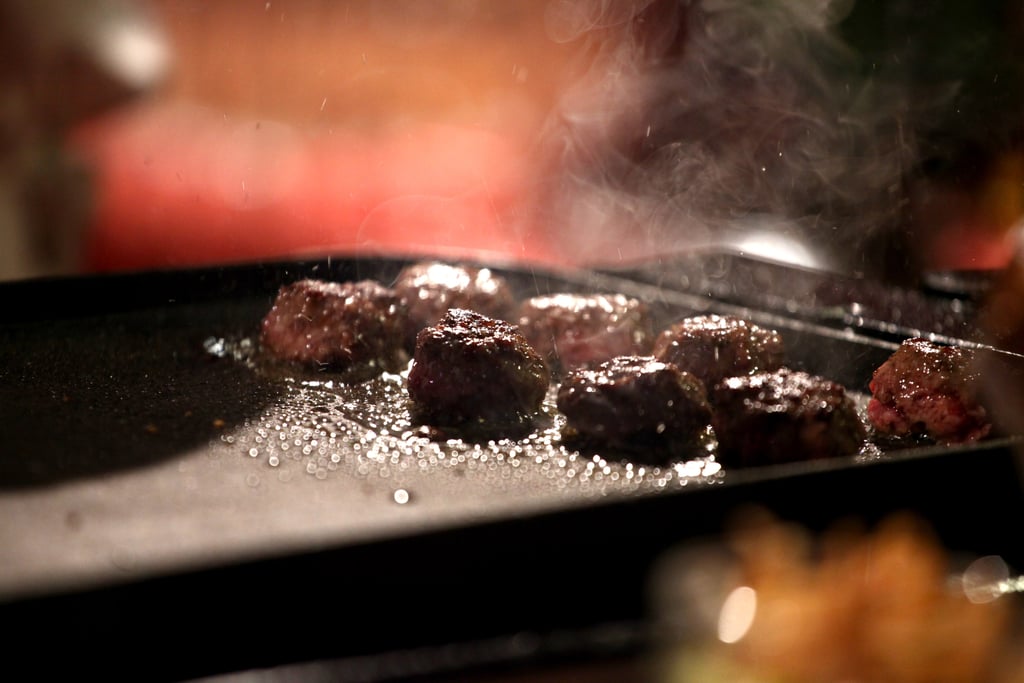 The miniburgers are topped with aged cheddar and remoulade.
Champagne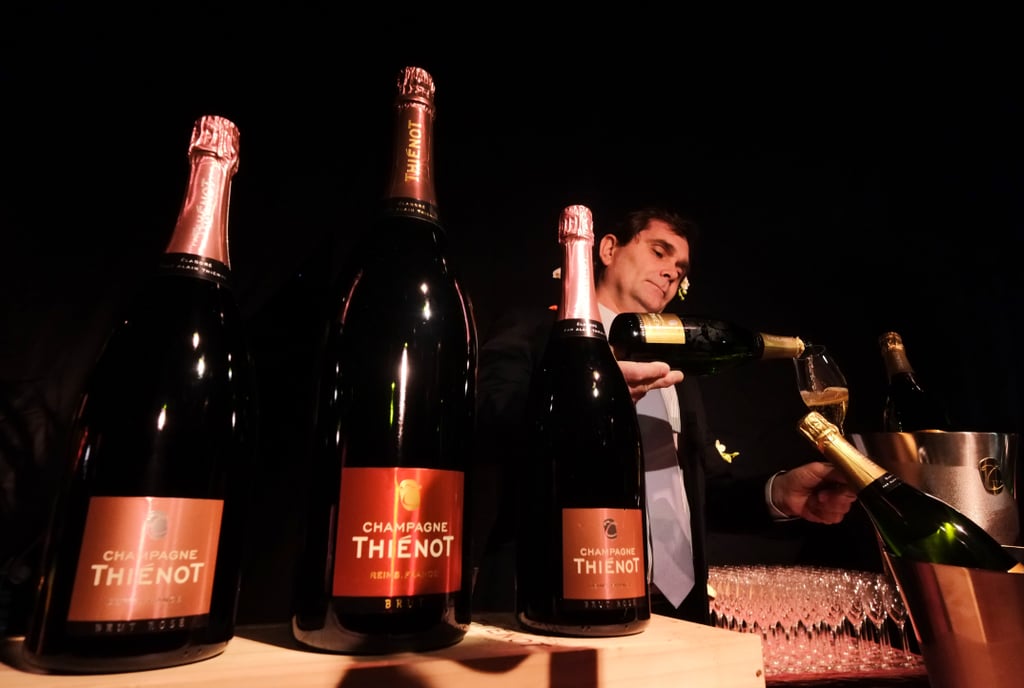 The sparkling wine for the evening will be Champagne Thiénot.
Asian Inspiration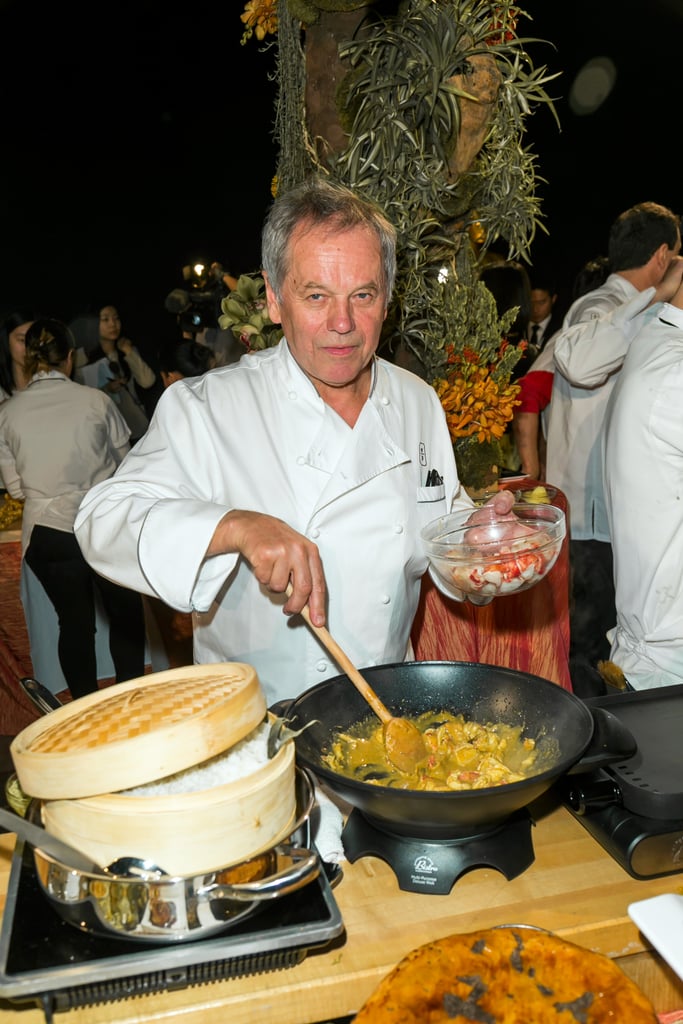 Wolfgang Puck [2] stir-fried a seafood curry to be served with white rice. He is famous for his Asian-Californian cuisine.
Sweet Endings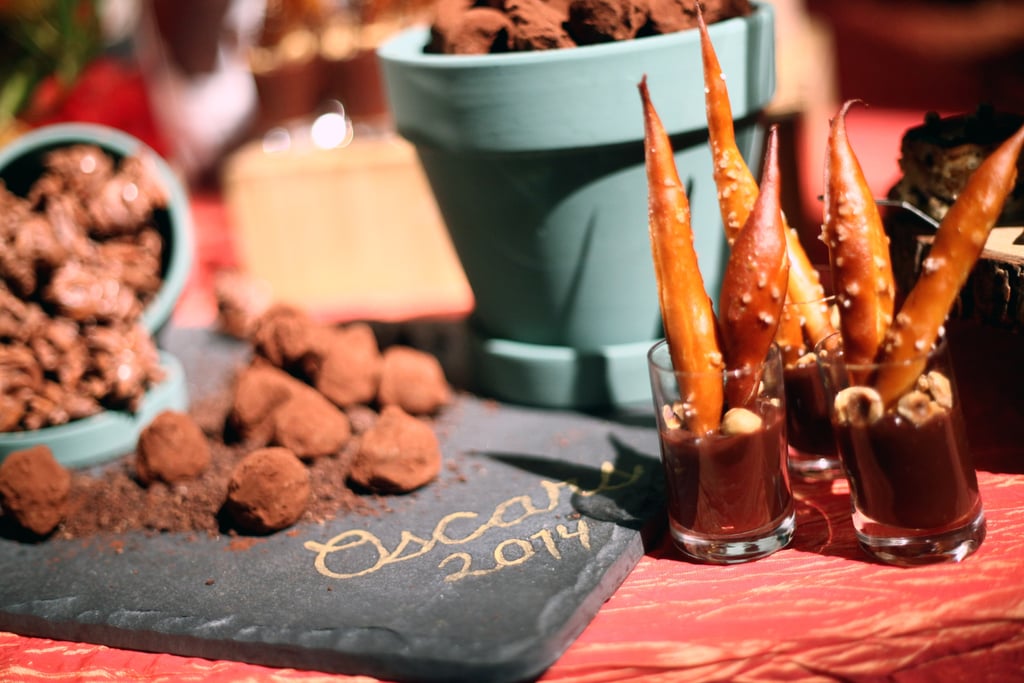 The dessert spread includes it all: truffles, cupcakes, panna cotta, parfait, and cake.
Gold-Dusted Chocolates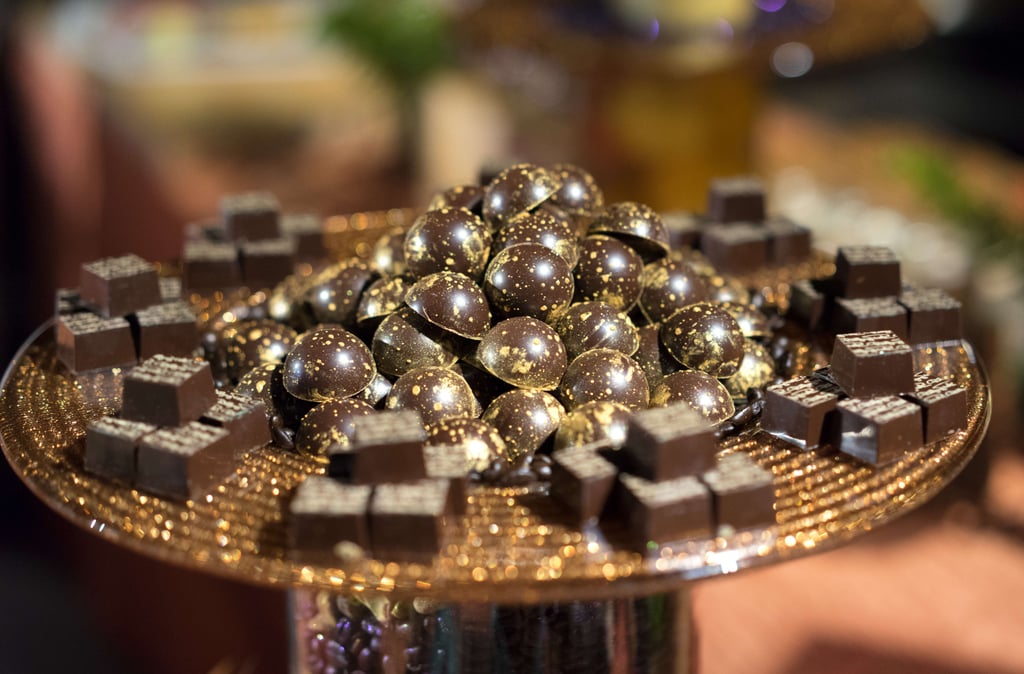 Wolfgang spares no expense. Many of the desserts will be coated in 24k gold dust.
Panna Cotta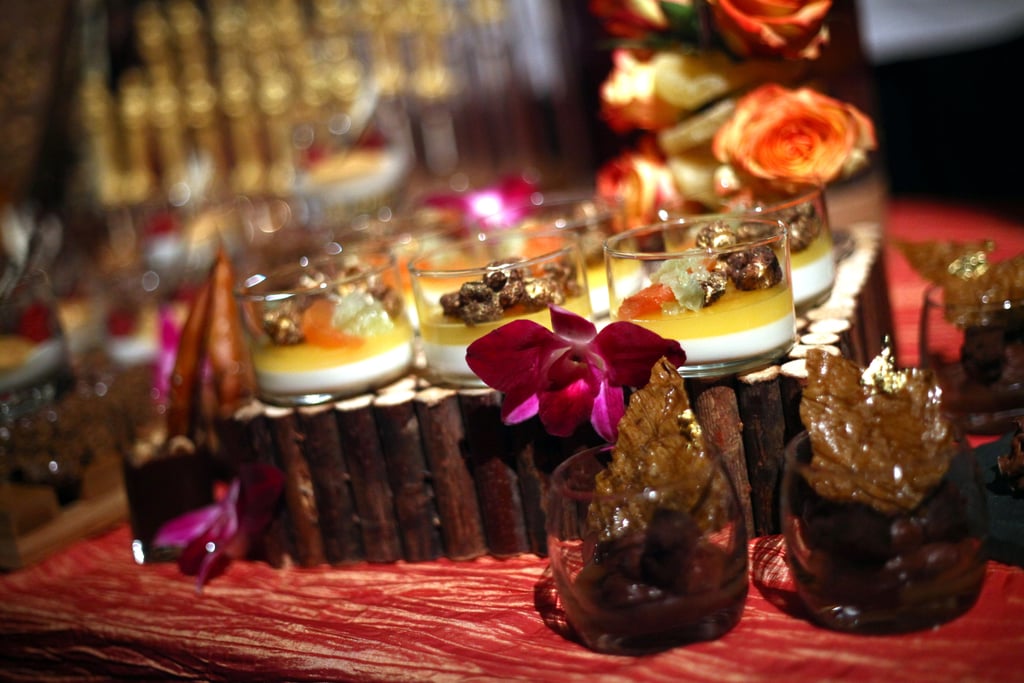 The topping for the citrus panna cotta is gold-dusted chocolate popcorn.
Edible Garden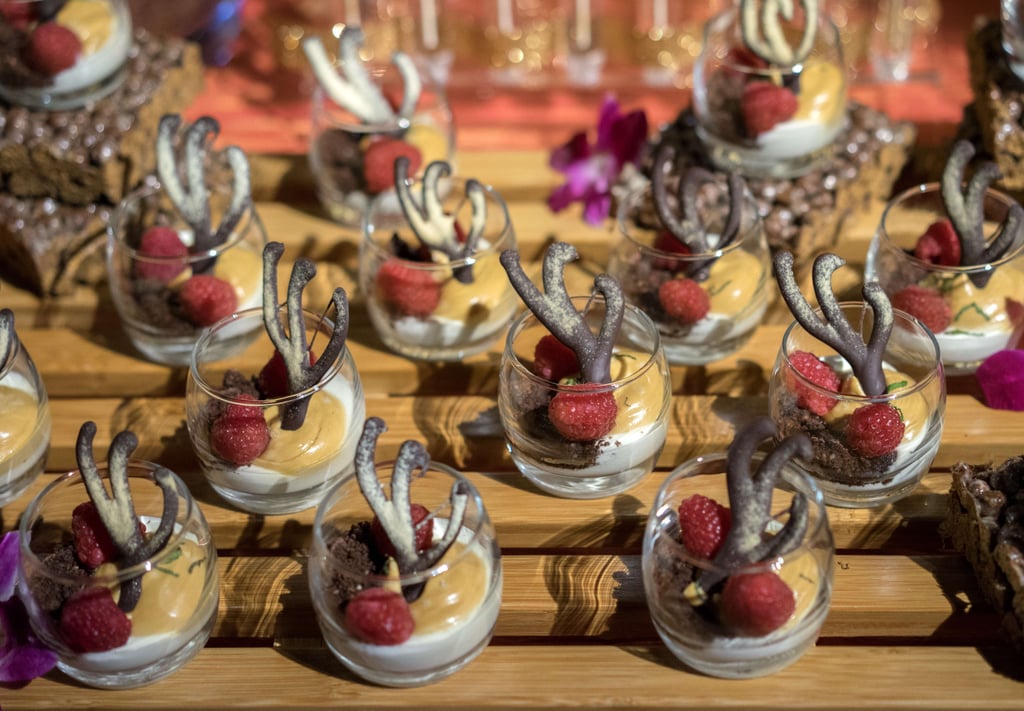 The "caramel garden" features coffee "soil," a malted chocolate tree, and fleur de sel.
Cheesecake Pops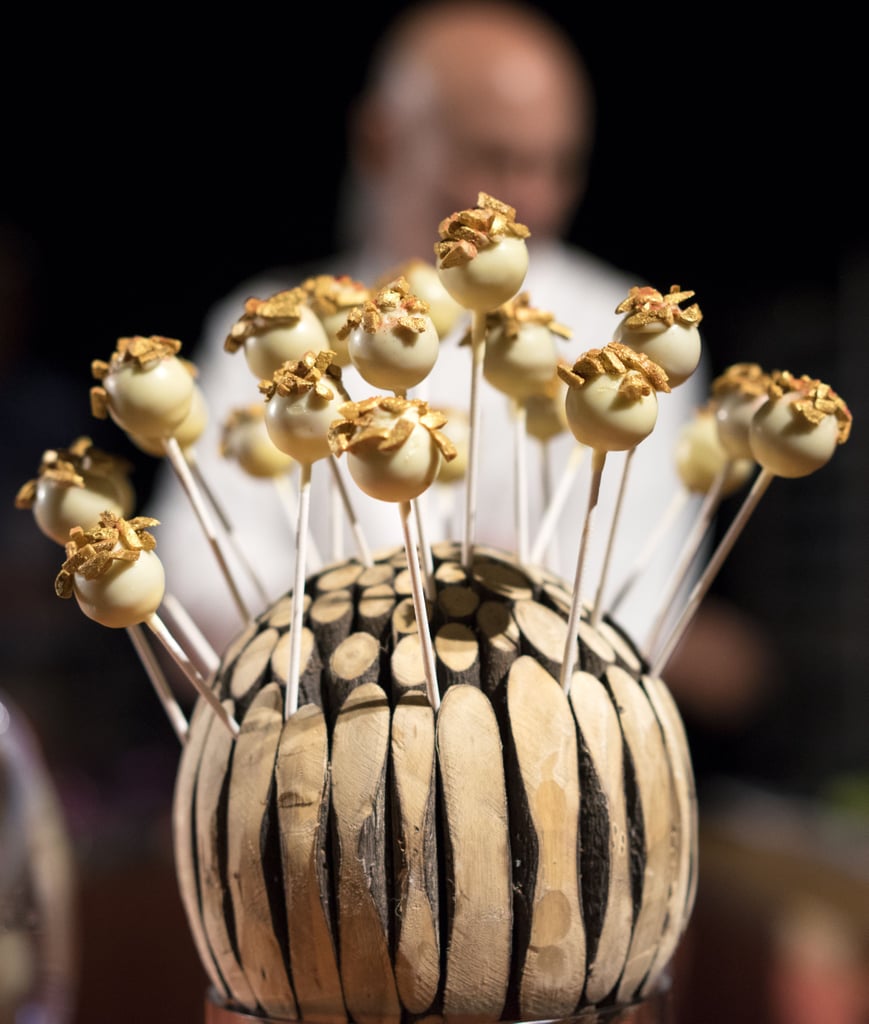 Rather than cake pops, Wolfgang and his team created these chocolate-dipped strawberry cheesecake pops.
Chocolate Oscars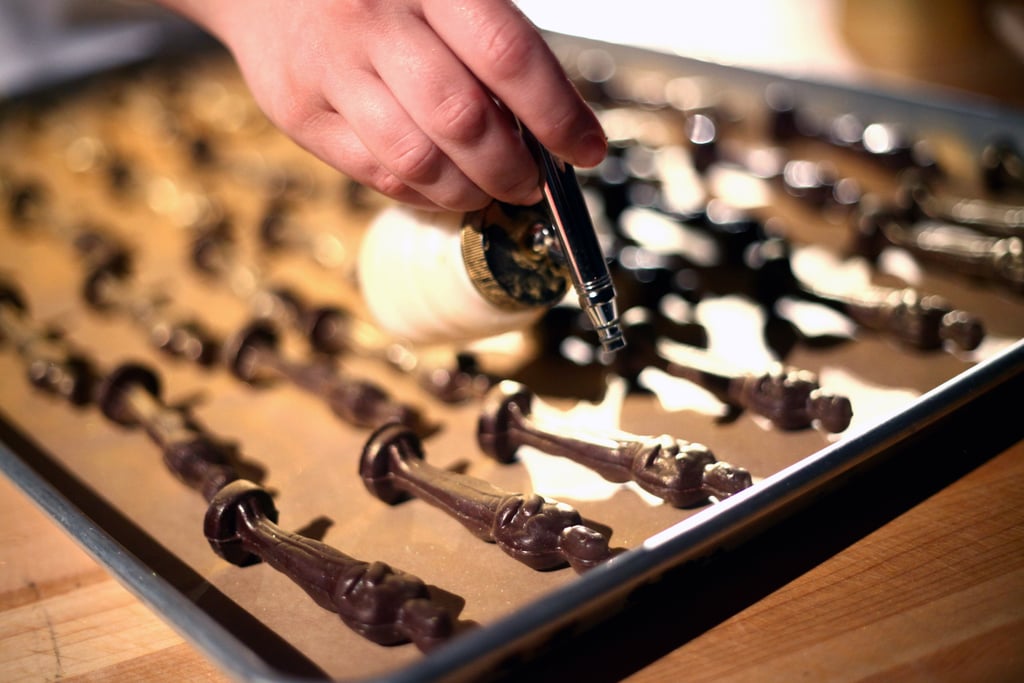 Each chocolate Oscar is coated in golden chocolate.
Wolfgang's Chocolate Oscars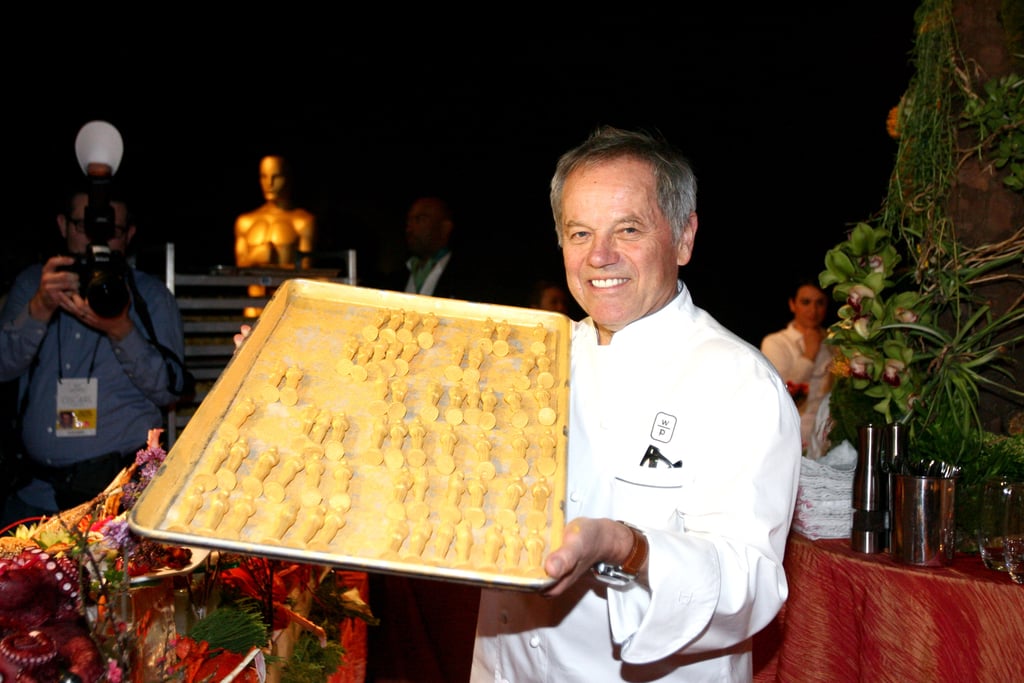 The chef proudly displayed his golden chocolate Oscars.
Golden Oscars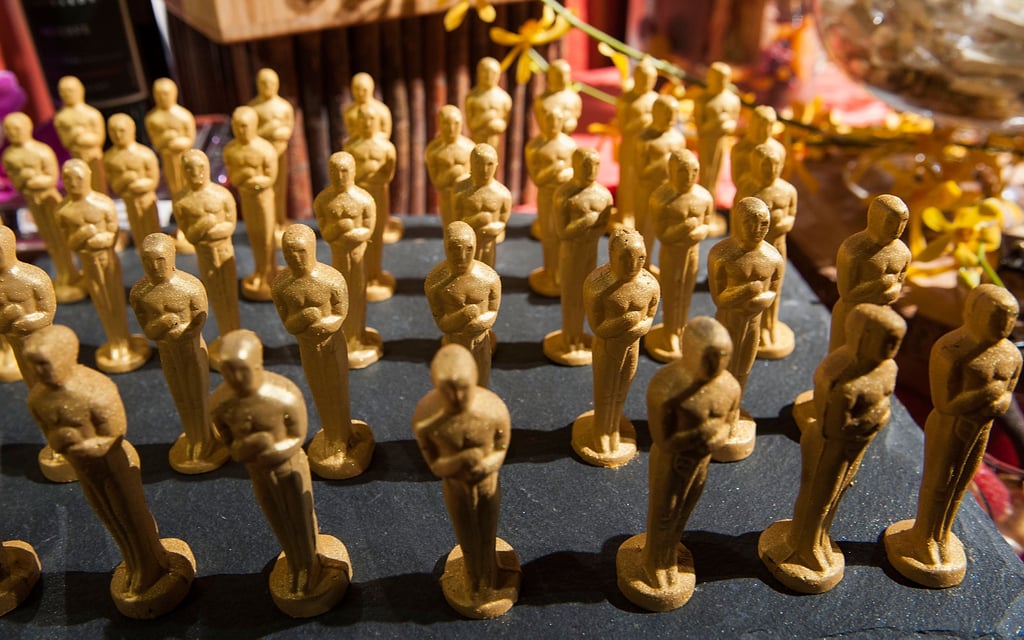 Yes, the chocolate Oscars stand on their own.
Hollywood Cake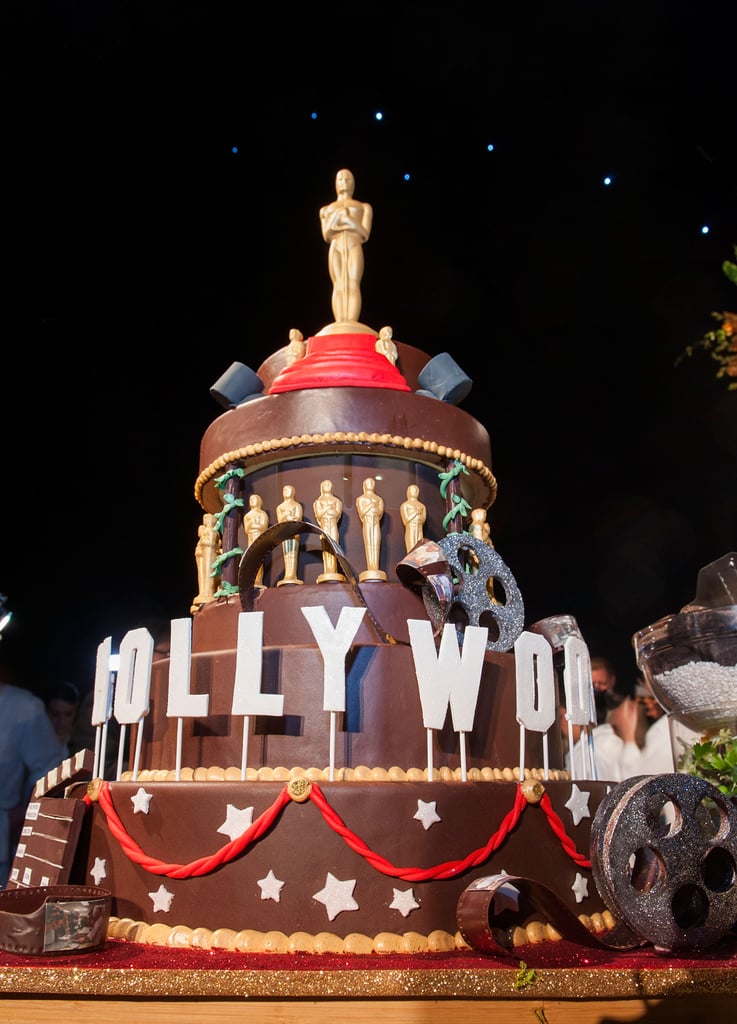 The big dessert attraction is the Hollywood Marjolaine cake, a French layered cake with hazelnut sponge cake, coffee cream, and chocolate ganache.
Other Desserts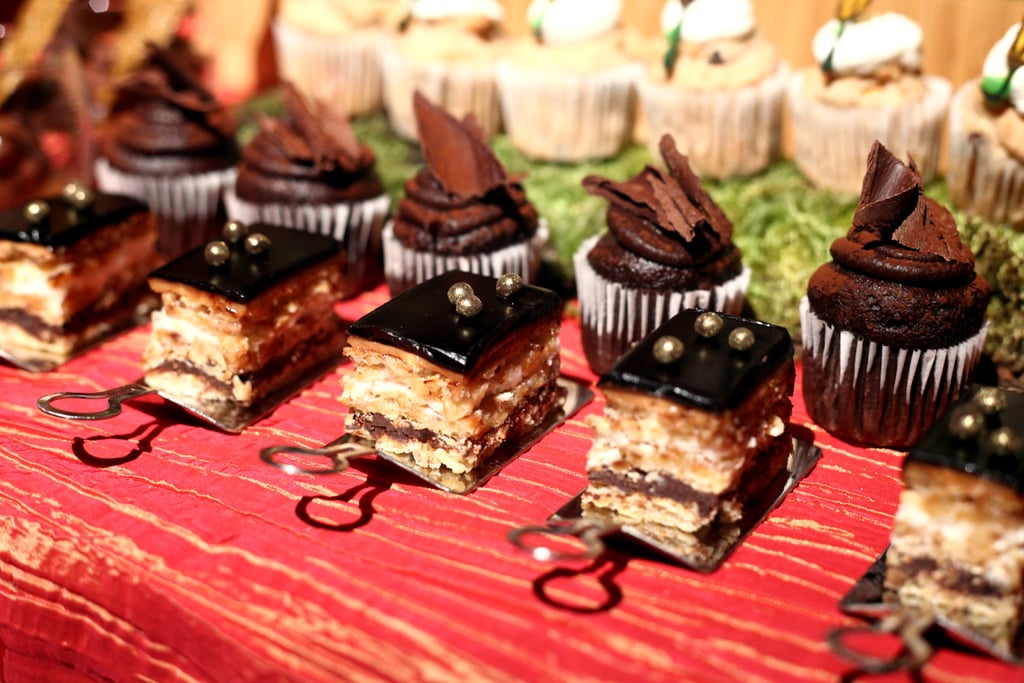 Even vegans will be able to enjoy dessert. Wolfgang has prepared vegan chocolate and carrot cupcakes, plus a gluten-free almond cream cupcake.
Wolfgang and His Spread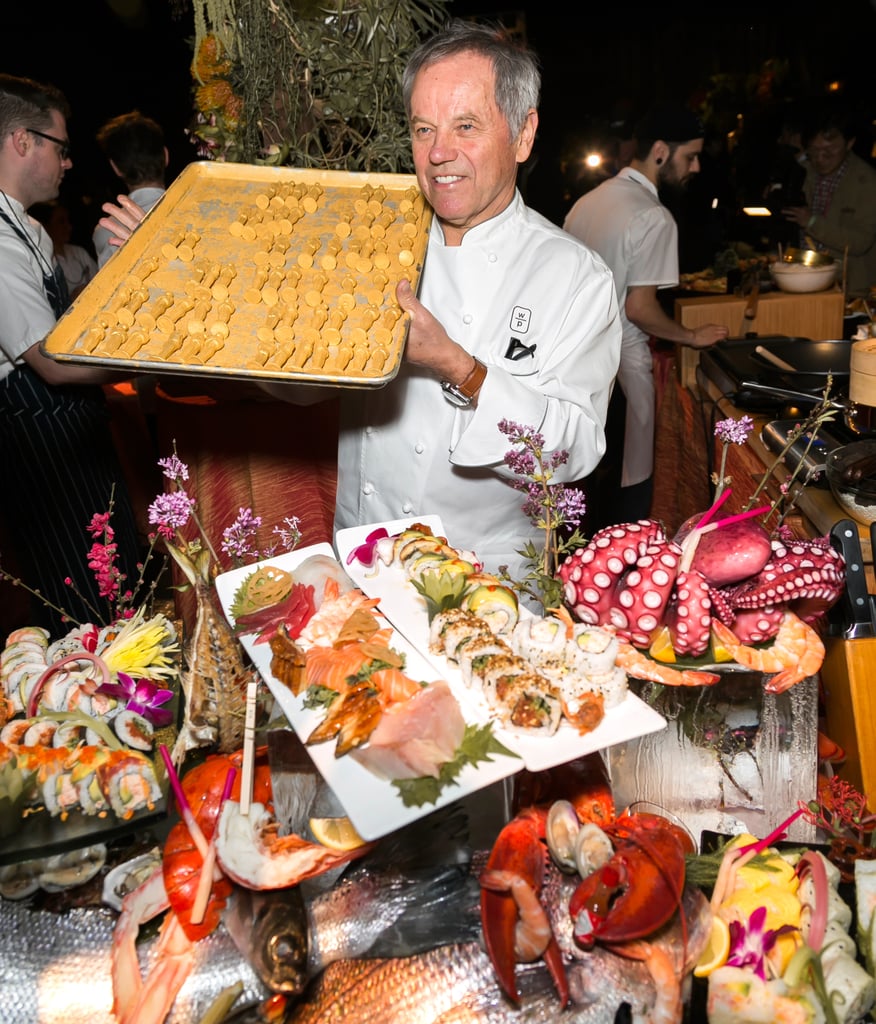 Don't you want to jump into this photo?