World's Largest Lollipop by See's Candies
What Do You Make of Oversized Food?
Like us on Facebook
Happy Friday, and happy National Lollipop Day! In honor of the occasion, See's Candies constructed the world's largest lollipop in San Francisco's Justin Herman Plaza this morning. The candy on a stick — standing in at 16 feet, 7 inches tall and a whopping 7,003 pounds — was declared the world's largest lollipop by Guinness World Records.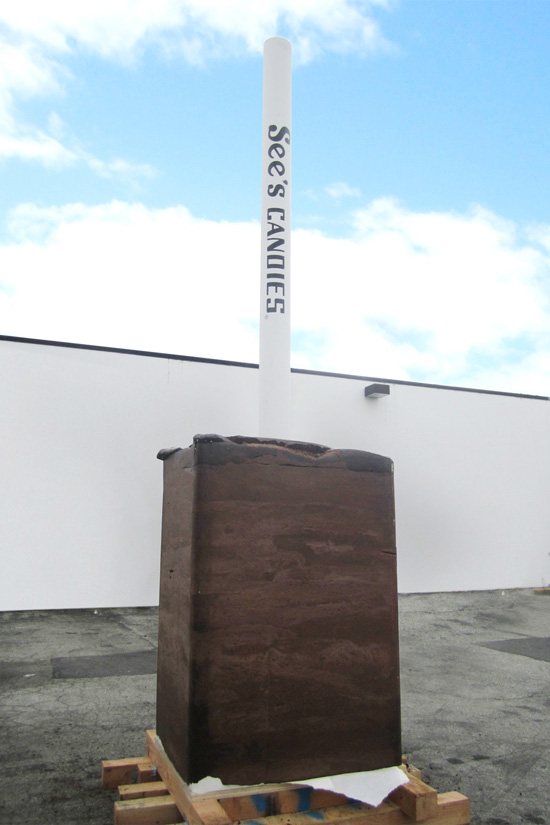 After hearing about the feat, the first thought that came to mind was, "What flavor is it, and who's eating it?" In case the color doesn't give it away, it's chocolate — but if you're hoping for a hunk, then you're out of luck. The lolly will be on display for the next couple days, only to be disposed of by a local recycling company thereafter. I love the idea of oversized food, but I always wish there was a way to put the food to practical use!

What's your take on it?

Source: See's Candies