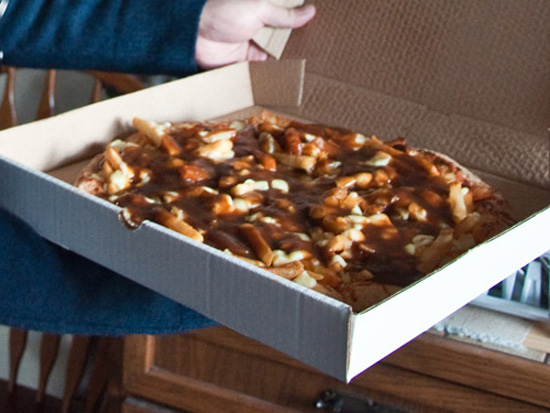 Poutine is all the rage these days, and so is pizza. Put them together, and what do you end up with? Why,
poutine pizza
, of course. In what may be the pinnacle of drunk munchies food, Brado Pizza in Vancouver, British Columbia, is serving a thin crust, topped with french fries, melted cheese curds, and a thick, beef-tinged brown sauce. While I've
never tried poutine
before, the calorically massive combo of curds, fries, and gravy doesn't intimidate me — and I love a good pie. I say bring it on! What say you?