Are You the Modern American Mom?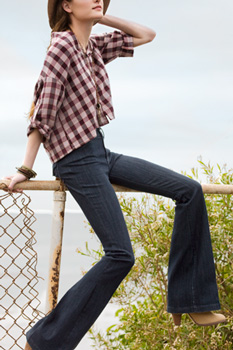 Busy moms are always on the go these days. Between band practice, playdates, and bake sales you need a one-stop-shop where you can get all your family's wardrobe essentials. That's why Levi's® denim at Kohl's is perfect for you and your loved ones. With a variety of styles like Juniors 524 Skinny, Guys 514 Slim Straight, and Boys 511 Skinny, your kids will feel fashion forward while you feel like you got a bargain. At Kohl's you're sure to find something for everyone and secure your status as supermom.
Want to get your whole family dressed in Levi's® denim? You can enter for a chance to win $1,000 Gift Card to Kohl's. Just enter a comment below and tell us why you're a modern American mom. Don't forget to read the official rules.
Official Rules