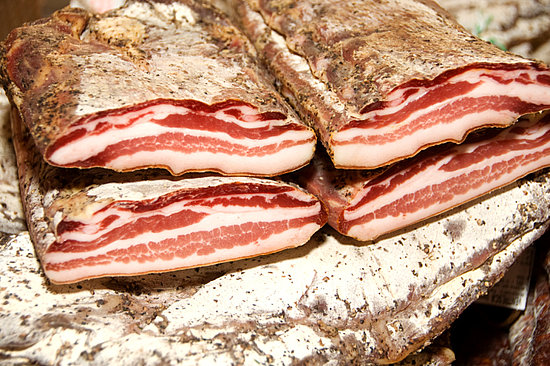 Back in 2008, we dubbed bacon
the trendiest ingredient of the year
. Since then, it seems the culinary world has gone bananas for bacon. There's
bacon ice cream
,
bacon-flavored mayonnaise
, even
bacon bookmarks
! However, yesterday in an article entitled
The Bacon Backlash
, the
Wall Street Journal
declared that it's time everyone moved beyond bacon. While I have to agree that it's become a little too prevalent on restaurant menus, when it comes to home cooking, I still believe everything tastes better with bacon — from
guacamole
to
salad dressing
. How do you feel about bacon?