Not Your Regular Nachos: Buffalo Nachos
After stuffing myself silly with Mexican food nachos on Cinco de Mayo, I just couldn't bear to have another plate of tortilla chips covered in cheese. That's why I started thinking about other types of chips and toppings. Before I knew it, I was in my kitchen crazily making these buffalo — as in wings not mozzarella — nachos.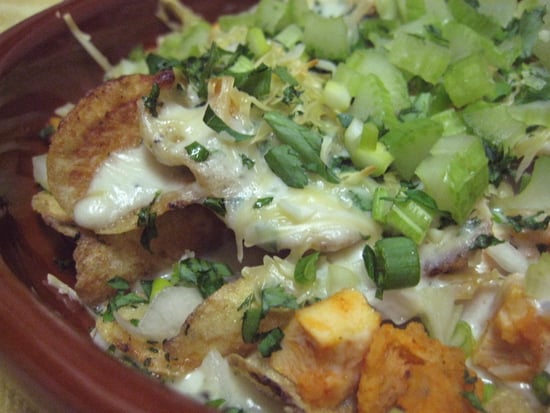 In this insanely tasty dish, sour cream and onion potato chips are topped with diced buffalo chicken and a blue-cheese sauce. The dish is baked and topped with fresh chopped parsley, green onions, and celery. To see how I made this surprisingly delicious snack,
.