June flew by so quickly it's hard to believe July is here! To ensure that you properly enjoy this glorious Summer month, I'm sharing the items I currently can't live without. These are my must haves for the month of July.
Grill Basket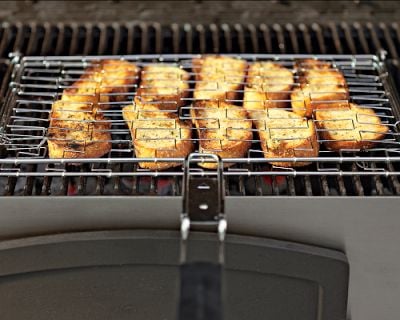 During the Summer, I cook all of my meals on the grill. A mesh grill basket [1] ($39.95) is essential to successfully grilling delicate food items. Slices of bread, seafood, and vegetables pieces are easy to grill with the help of this handy tool.
Citrus Juicers
Lemonade and margaritas are two of my favorite Summer quenchers. Made with fresh-squeezed citrus juice, these concoctions are cool and refreshing. Every last drop of juice is caught with these citrus juicers [2] ($12.95-15.95).
Portable Picnic Table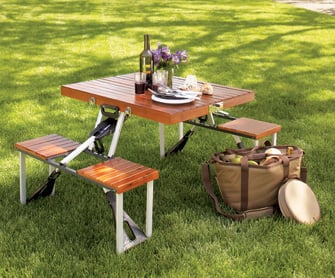 Be party ready at all times with this portable picnic table [3] ($148.00). How fparty abulous will it be to unpack a picnic and host a at a park, lake, or meadow?!
Salad Bowl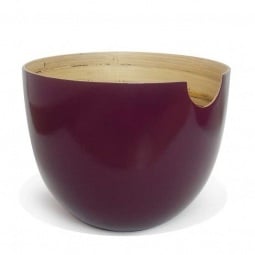 Serve Summer's salads (potato, green, pasta, fruit) in a new salad bowl. I'm lusting over this eco-friendly, magenta bamboo bowl [4] ($99) by Lekker.
The Ultimate Beer Lover's Cookbook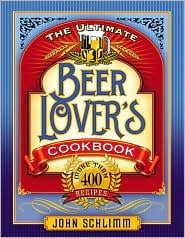 Enjoying beer like you would wine is all the rage right now. So why not cook with your favorite brew? The Ultimate Beer Lover's Cookbook [5] ($17.96) provides more than 400 recipes that all use beer!
Serving Tray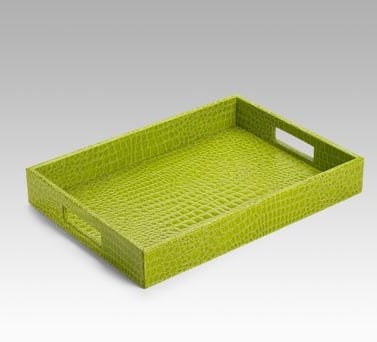 Easily transport cocktails and tapas from your kitchen to the patio with this bright-green serving tray [6] ($86). The tropical color and lux, faux croc print is perfect for poolside entertaining.