funny vid: get into wrong limo taxi after dinner, kristen stewart robert pattinson?
Some of you may have seen the limo taxi (playing footsie) pics already from May 2009. Here is the video of them leaving dinner and getting into the limo taxi. Rob says "are we in the wrong car" Kris says "i dont know" and they laugh!
Kris and Rob were with the New Moon cast attending a dinner at the Blue Water Cafe and Raw bar in Yale town, Vancouver. Just the two of them shared a limo ride home at 3am.
Check out more still pictures in my gallery: after dinner pictures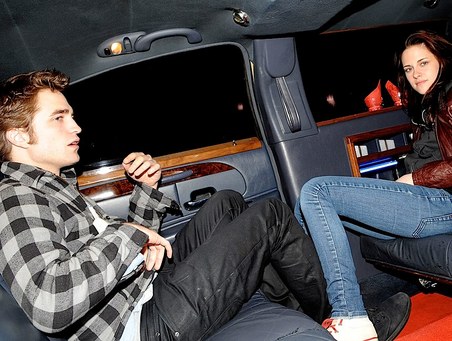 source: vid - @lightboxgallery on Vimeo
source: pic - socialite