Adventures in Craigslisting (Chapter 2)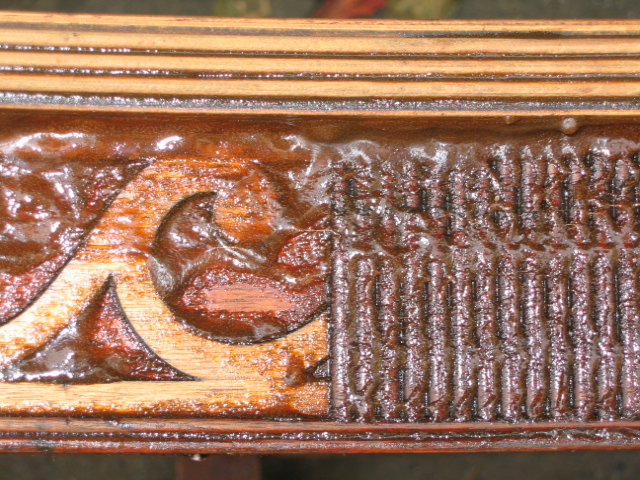 1
Adventures in Craigslisting (Chapter 2)
If you've read my first Adventures in Craigslisting post, you'll know that I found a beautiful and cheap German antique coffee table on Craigslist. The table was owned by Chris Howard, who specialized in restoring antique and modern furniture. Chris agreed to strip the table for me after he found out that I wanted to refinish it. He emailed me the next day to tell me how the stripping process had gone on the table.

To find out how gross and horrible the stripping process was, just read more.
Chris wrote,
I stripped the coffee table yesterday. This is one of those projects an amateur would do and vow never to strip finishes again. I thought the finish was a light coat of lacquer, wrong. It's about 10 coats of shellac, and shellac gets real nasty when removing. Good news... the wood looks like solid "genuine" mahogany, and has nice aged (deep red) color. when refinishing, light sanding of the mahogany, medium sanding on the light sections . . . natural stain (or selective staining if you don't want a modern style with high contrast), and oil should do the trick.
Wow—I'm glad that this is a project I didn't have to tackle! Check out all of the nasty stripping pictures below.
Latest Home