Ask Casa: Help Me Find This Wallpaper!
Like us on Facebook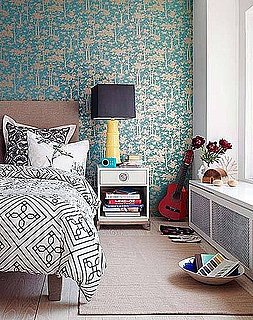 Hi Casa,

I visit your website daily to look for your great decorating ideas. I recently saw your post How to: Decorate With Turquoise and fell in love with a bedroom in that post that has amazing turquoise and gold wallpaper. The photo was taken by Mark Lund. I have been searching and searching for this wallpaper online but have had no luck. I was wondering if you can please help me out. Keep up the good work with the web. Happy holidays!

Best,
Alexa


To see my suggestions,

.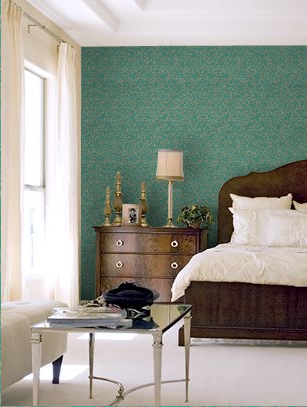 Hi Alexa,

I love that paper as well! Unfortunately, I've had little luck in tracking the exact paper down. Perhaps one of the readers can come to your assistance.

In the meantime, I've found some gorgeous alternatives that have a similar palette and look, including this Harlequin Azita Wallpaper ($60 per roll). It features a pretty decorative design of tiny metallic circles on a weathered effect background.

I'd also recommend checking out Harlequin Passion, which has a more floral effect, and Harlequin Venezia, which also uses a similar palette in a paisley motif. I also think you may like Graham and Brown's Dazzle Paper by Julien Macdonald and Graham and Brown's Chinoise Paper by Basso & Brooke.

Good luck wallpapering, and if you need any tips on how to do it yourself, check out these posts.

Best,
Casa