Before and After: A Change in Chelsea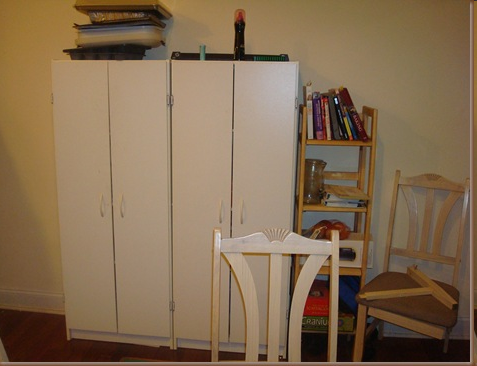 Camila of High-Heeled Foot in the Door is at it again! This time the DIY expert and interior designer conquered her young sister's apartment in Chelsea, NYC, which is shared with two roommates. Communal living spaces often pose a problem, as each roommate has her own tastes, and recent grads often can't afford to be spending their hard-earned mula on décor. So with a budget of only $350, Camila made over her sister's living/kitchen/dining area. As you can see, this wall with cupboards was a bit of wreck before. She says, "I swear the busted chair was just like that. I did not stage it!" Want to see the after photo? Then read more.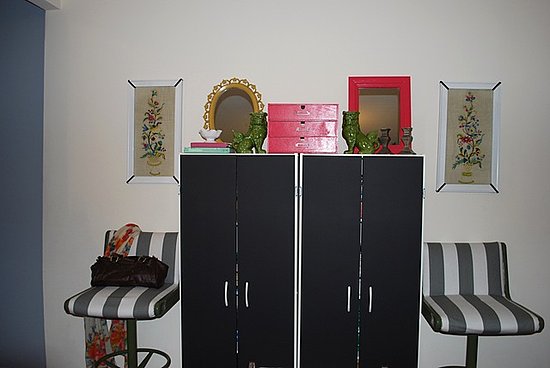 A few punches of color face off with plain vanilla walls — and win. She painted the cabinets with chalkboard paint, which is ideal for notes between roomies. And the stools flanking the cabinets were a curbside find, which she upholstered in chic gray stripes. Accessories and some cute embroideries add girlish flair. This project is an inspiring one; it's not complicated, but it's certainly happy! See more before and after photos of the apartment at High-Heeled Foot in the Door!