Before and After: Renovating Family Furniture
Like us on Facebook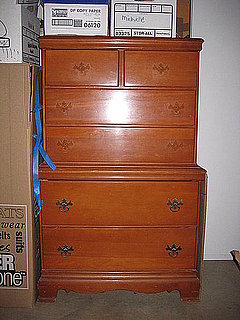 Su Casa member Melissa Kathleen recently updated a piece of furniture that had been in her family for decades. She writes, "When my family and I had to move my grandmother out of her apartment, we didn't know what to do with all of her furniture. When I saw her old chest she kept in her large bathroom, I loved the shape and wanted to re-finish it." Curious as to how Melissa Kathleen's chest looks after its makeover? Find out when you

.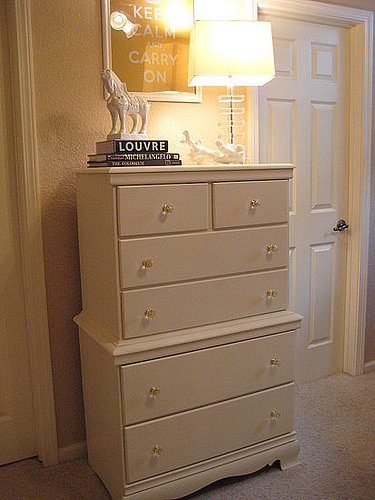 Melissa Kathleen gave the old chest a thorough sanding. Then, she primed it and covered it with a few coats of paint. Another great update she added was changing out the drawer pulls for something more contemporary. She says, "I love my new chest! And the best part is, it's been in my family for about 60 years!" From the looks of it, I bet this stylish chest could easily stand the test of time for another 60 years, don't you think?

Have you joined my Su Casa group? Showcase your home makeovers, or just ask for advice from other members about your latest home project.