Before and After: So Long, Dated Wallpaper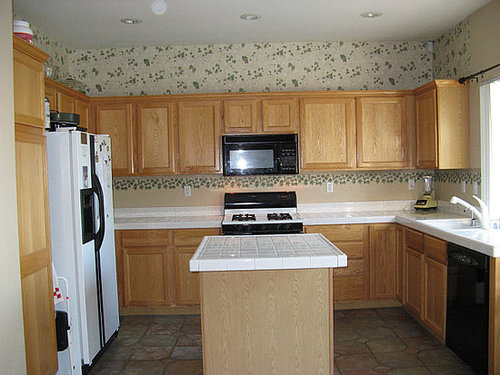 Su Casa member Kimpossible finally got around to updating her kitchen, or at least starting the process, after three years on the back burner. She began with the easiest, and often the most effective change, paint! As you can see, her wallpaper was dated and really didn't do much for the room. So, a warm coat of chocolate brown paint came to the rescue, and made a drastic difference. She also added some counter stools to match, a shelf for spices, and a window valance. Want to see the after photo? Then read more.
It looks much more sophisticated now. It's amazing what a little color can do!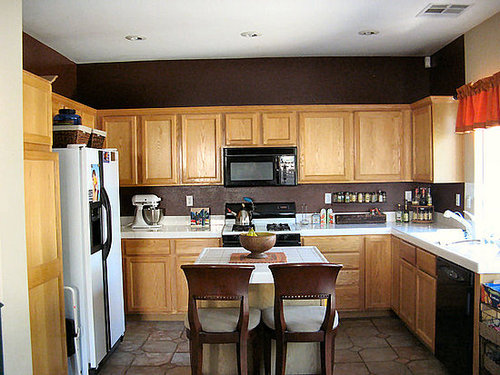 Have you made any updates to your home lately? Be sure to add them to our Su Casa group!