There are few things that are as satisfying as pulling off a successful DIY [1] project, especially when a guest asks where you purchased it. We've rounded up 50+ of our favorite tutorials that show you how to organize, entertain, and decorate with style, without spending a fortune. So, roll up your sleeves and get cracking! You can do it.
Roman Shades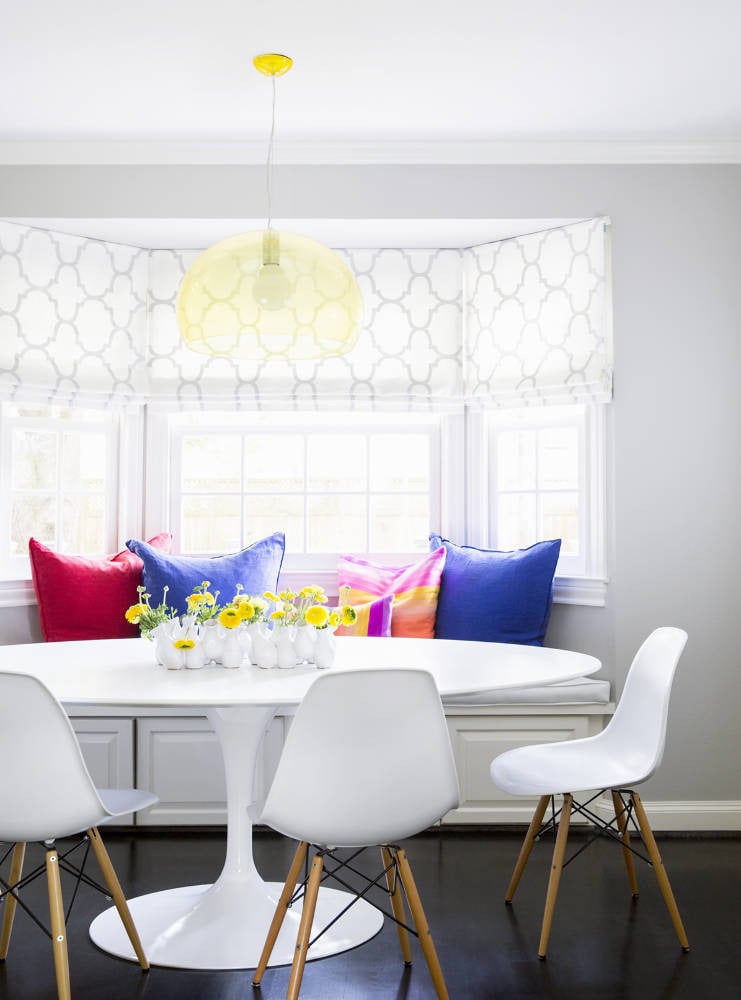 Create gorgeous custom roman blinds [2] – no sewing skills needed!
Source: Domino [3]
Live-Edge Coffee Table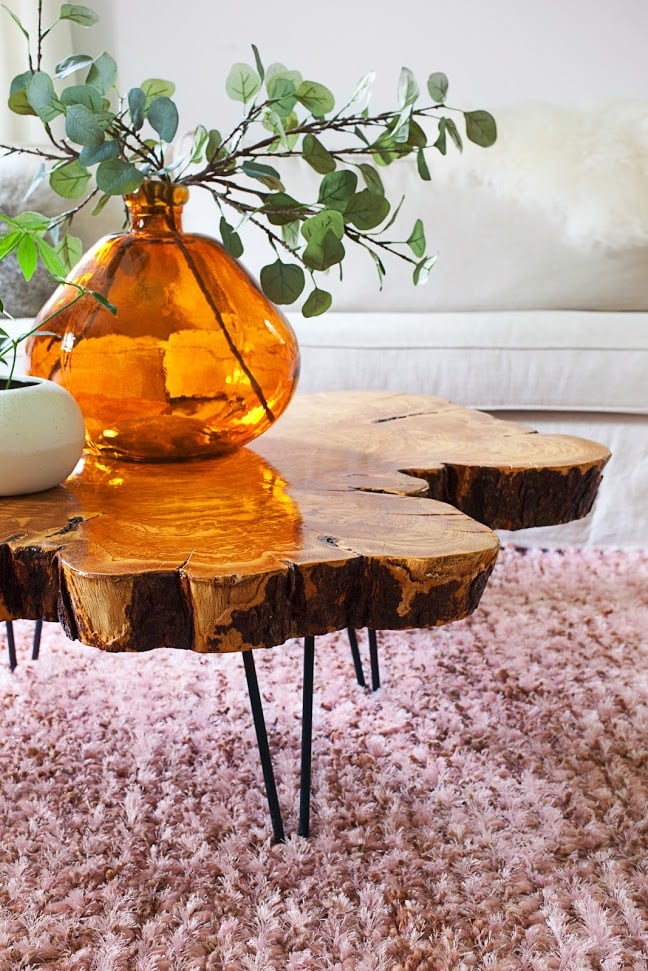 The organic edges and patterns found in tree slices make them ideal for statement furniture. Save loads of money by making your own DIY live-edge coffee table [4].
Campaign-Inspired Ikea Dresser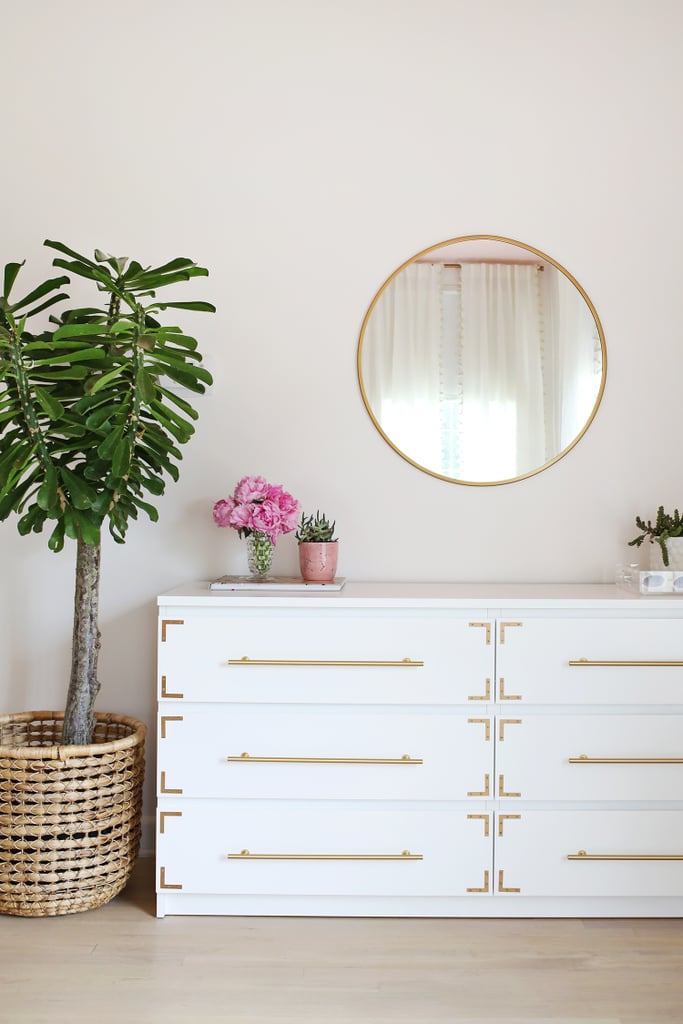 Campaign dressers usually cost thousands of dollars, but with some DIY ingenuity [5], this fashionable model achieved the look for much, much less.
Brass Urchin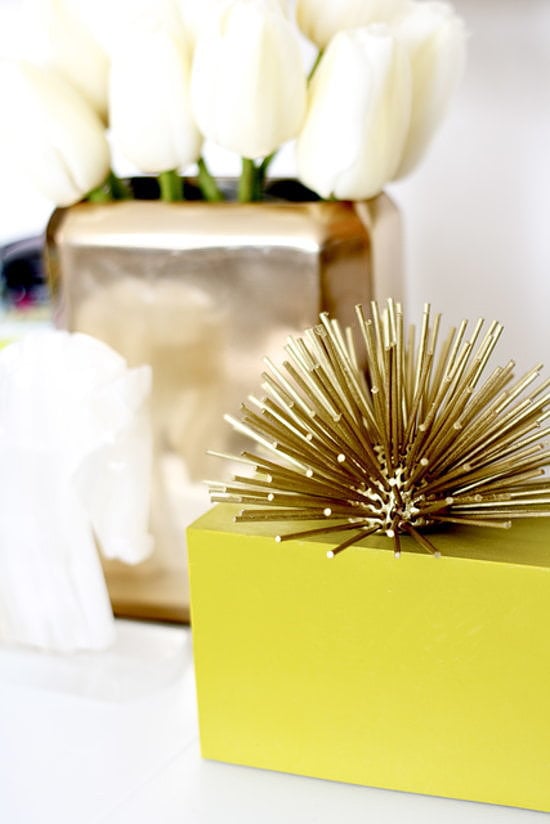 Forget pining for pricier versions, this DIY brass urchin [6] can be whipped up with oven-bake clay, mini wooden dowels, and gold spray paint. Done!
Source: Craft and Couture [7]
Bar Tray
Once the weather becomes less forgiving, sprucing up your home bar to avoid a night out becomes even more appealing. While purchasing a bar cart can be a big investment, you can also DIY a bar tray [8] that looks just as polished.
Boho Wall Hanging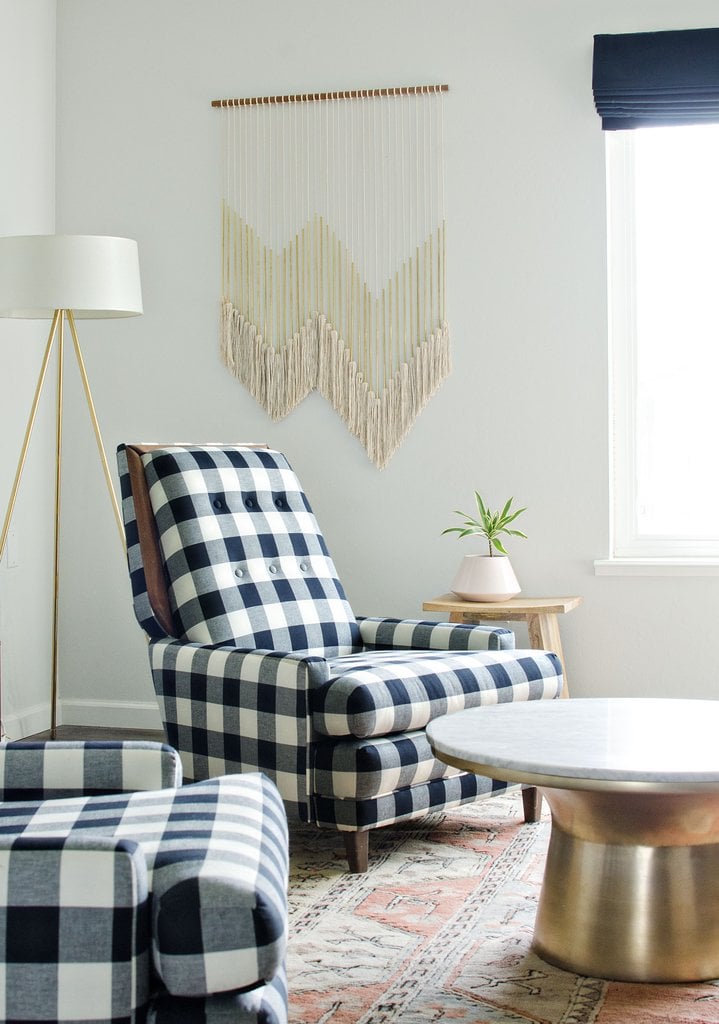 Step up your wall decor game with something soft and textural, like this DIY wall hanging [9].
Elegant and Sophisticated Bedside Table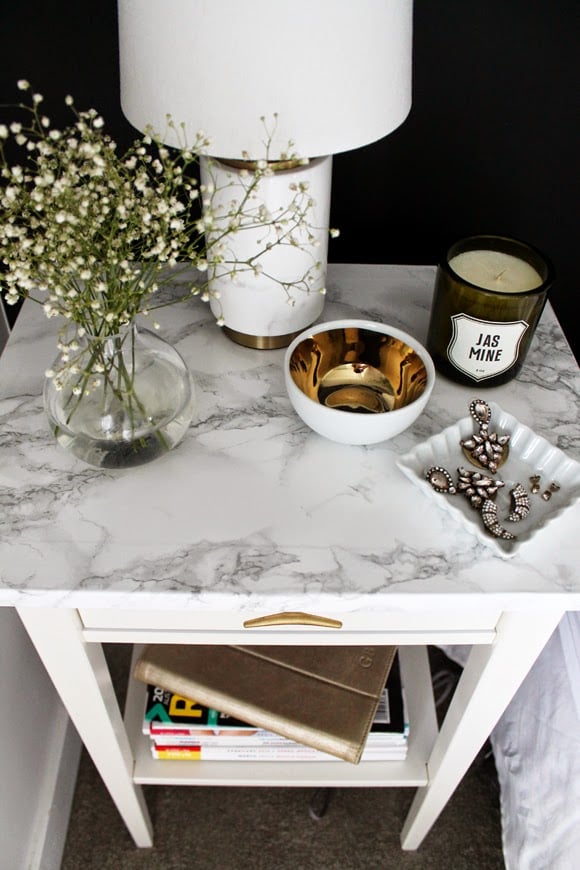 Add some glamour to your bedroom with this great Ikea hack [10]! With some marble paper and new hardware, a simple dresser is turned into an elegant and expensive-looking piece of furniture.
Upholstered Bench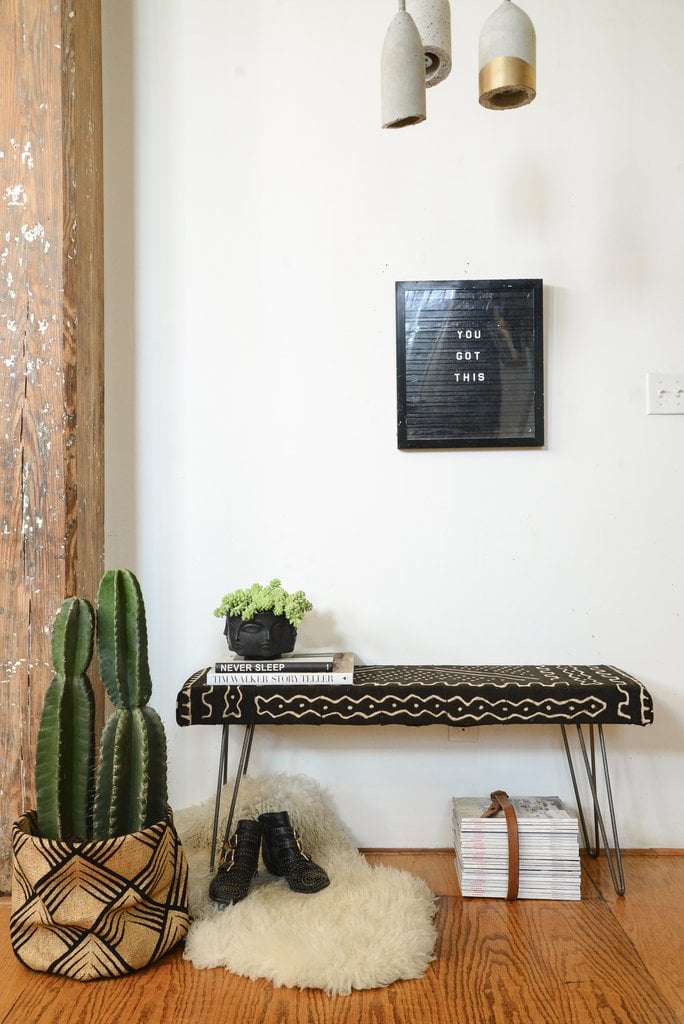 You don't realize how handy an entryway bench is until you have one. Save hundreds by creating a DIY upholstered bench [11] to serve as a cushy spot where you can put your shoes on before leaving or place your belongings when you walk through the door.
Pipe Shelves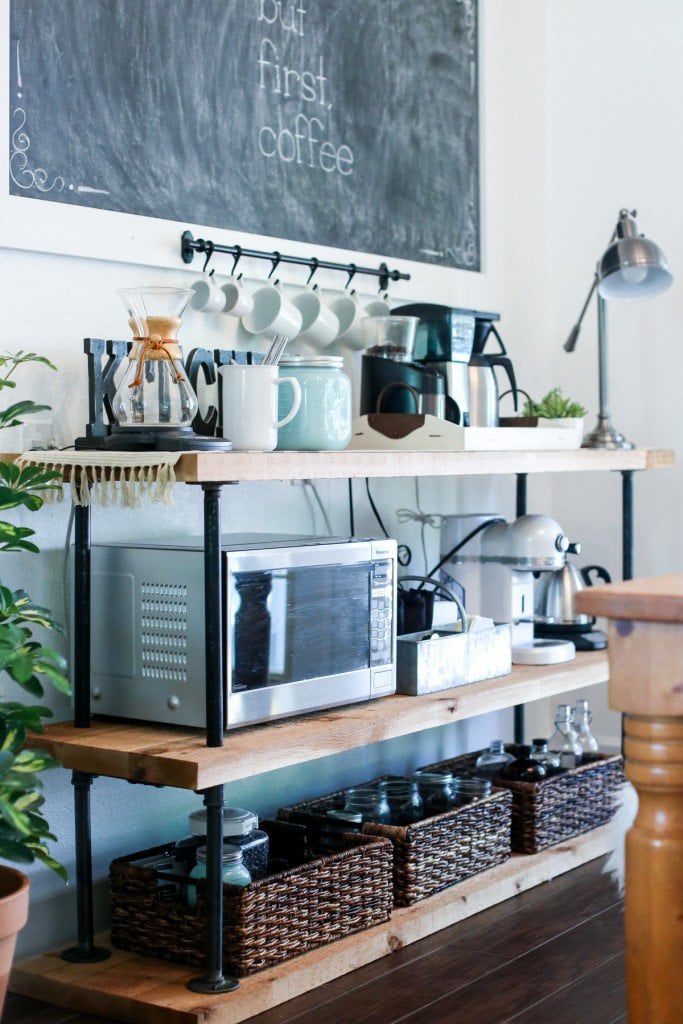 Just imagine the cappuccinos you'd be inspired to whip up if you had your own coffee bar station, set up on these DIY pipe shelves [12].
Faux-Log Fireplace Screen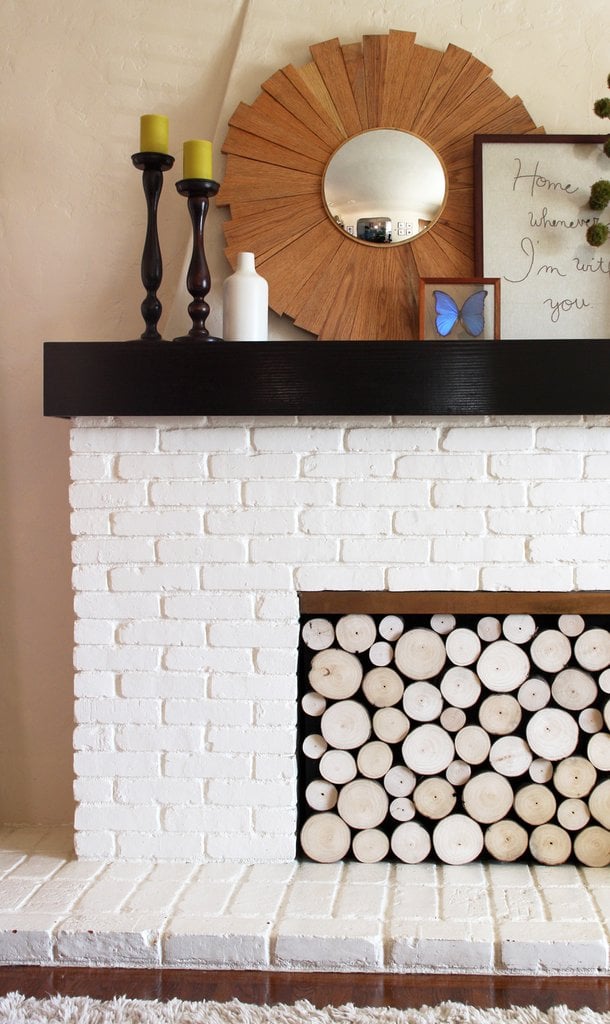 Love the warm look of perfectly stacked logs in a fireplace, but can't imagine having to remove the meticulously stacked pile anytime you want to light a fire? The secret is in this DIY faux-log fireplace screen [13].
Plywood Waterfall Countertop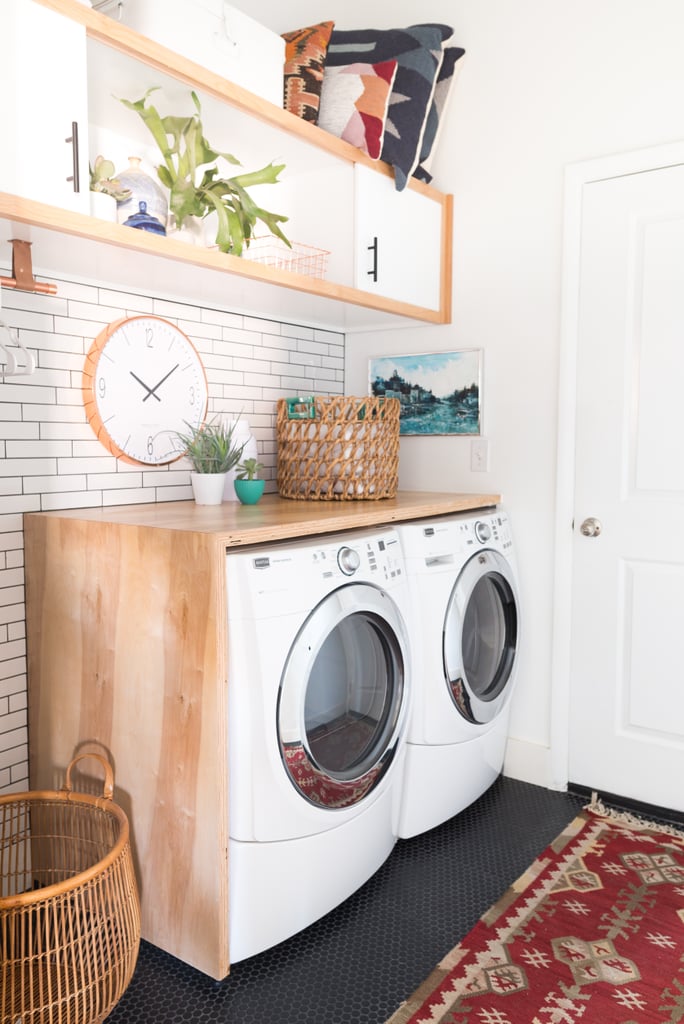 Our favorite element of Mandi's laundry room, though, has to be this DIY plywood waterfall countertop [14] — a project that she pulled off for $90! Impressed yet? We are. Be sure to check out the before pictures [15] and the laundry room makeover [16] on Vintage Revivals!
Geometric Ikea Dresser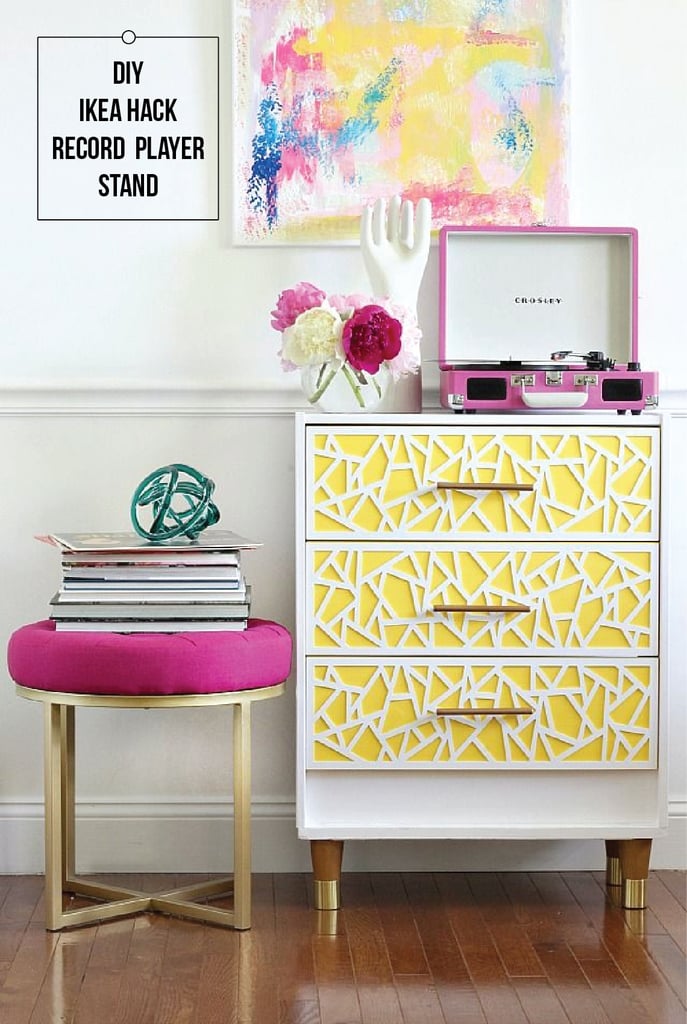 With it's cheery yellow hue and bold geometric wood overlays, [17] this simple Ikea piece was turned into a real showstopper.
A Sofa Hack For Saggy Cushions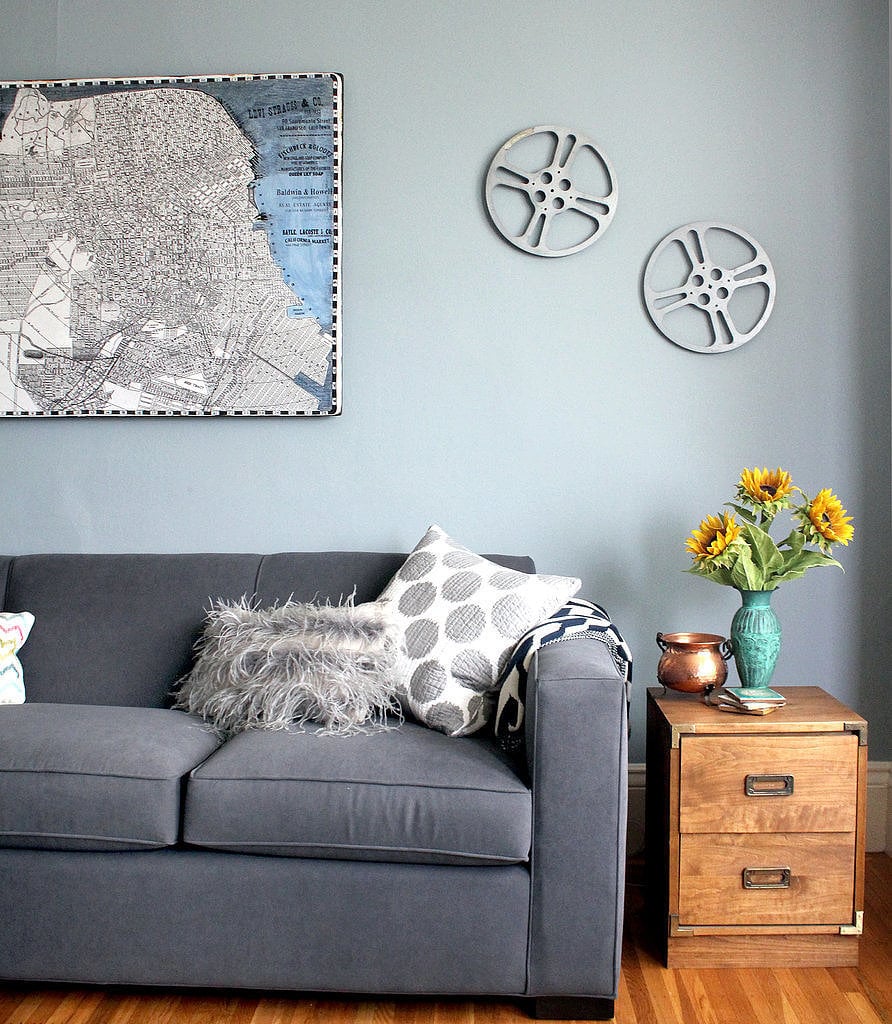 This DIY [18] trick will make your saggy sofa look brand new [19]!
Copper Ladder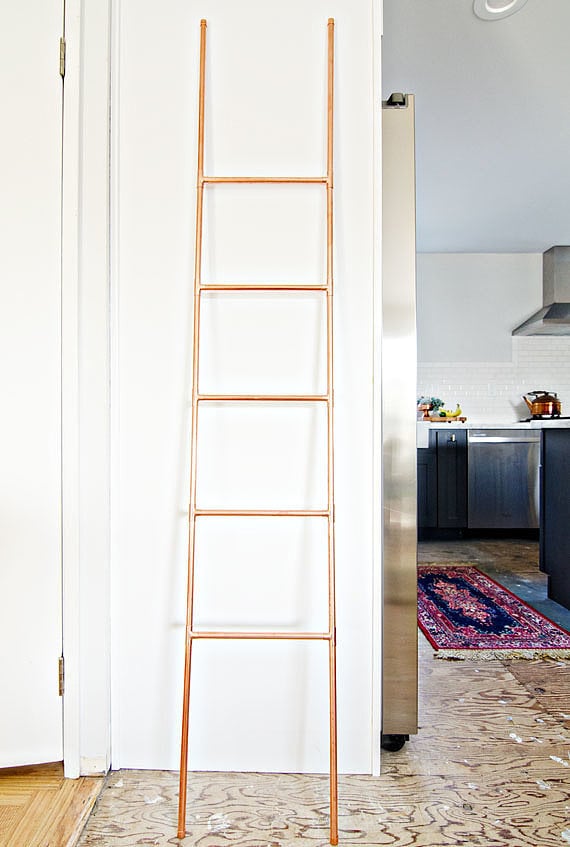 This DIY copper ladder [20] is perfect for organizing everything from throw blankets to towels.
Gilded Agate Coasters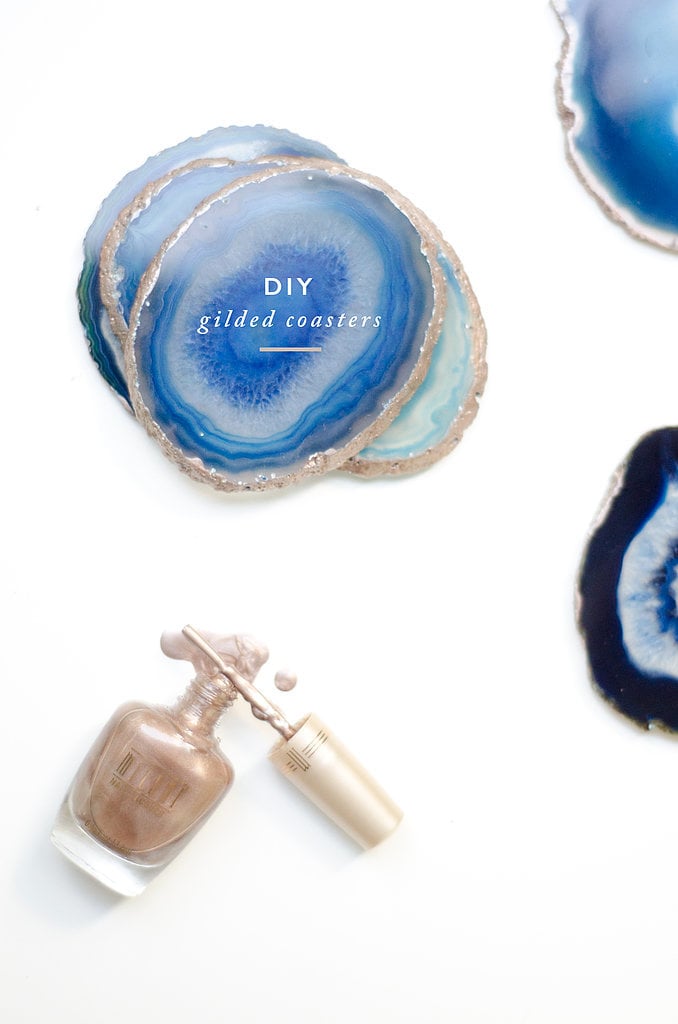 Who knew pairing cheap geode slices and metallic nail polish could look so expensive? See how this blogger created these DIY gilded coasters [21].
Striking Console Table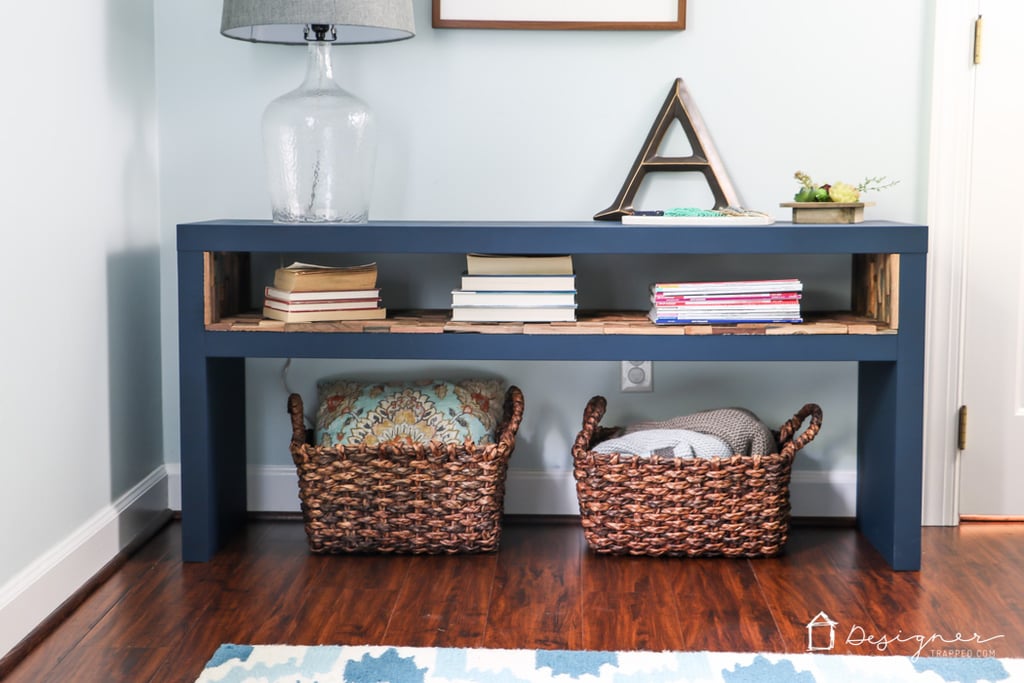 Every entryway deserves a beautiful console table, and this one [22] adds a ton of character without breaking the bank. The wood tiles in the console's shelf are just stunning!
Copper and Leather Hanging Rack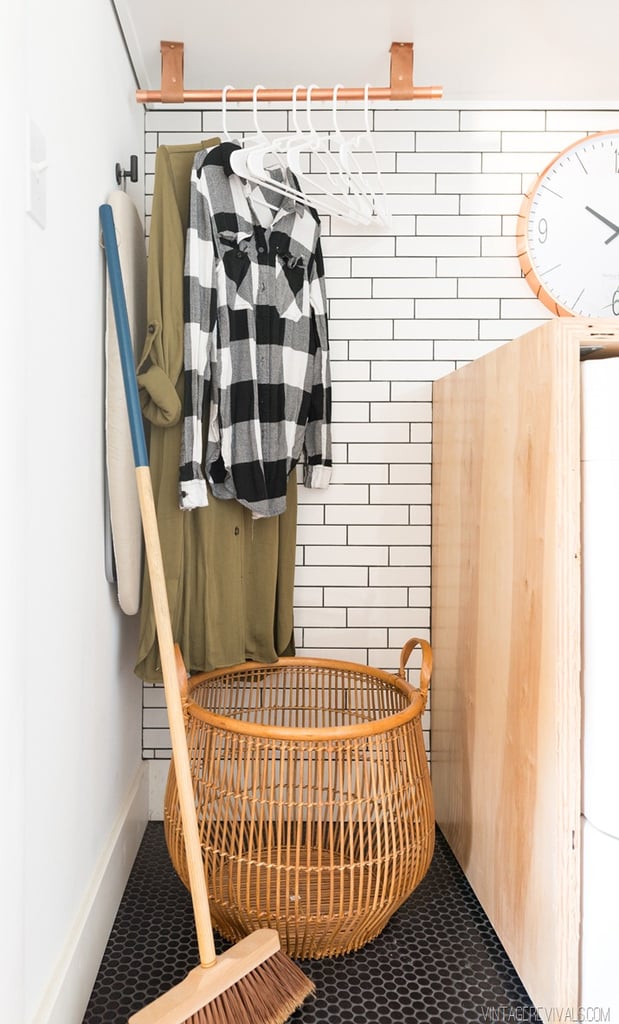 Having a place to dry delicates is essential, but instead of going the expected route and installing a traditional rod and brackets set up, Mandi took it to the next level with this DIY copper and leather hanging bar [23]. Isn't it gorgeous?
Lumbar Pillow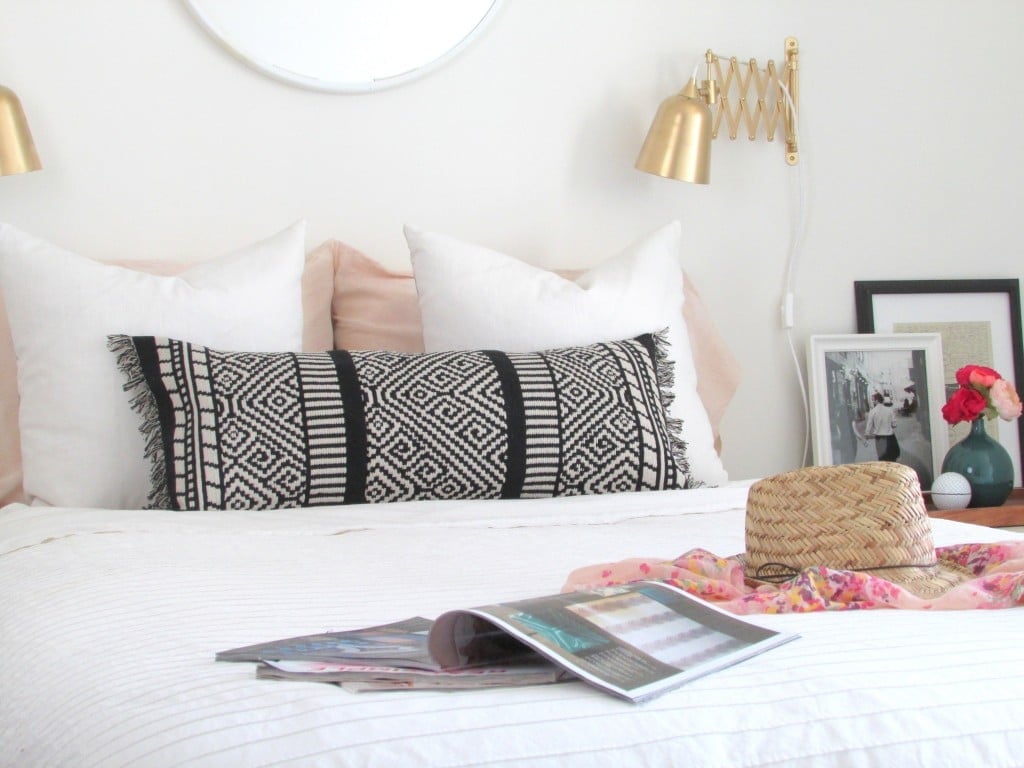 A lumbar pillow can be the perfect addition to a cozy, well-layered bed. Learn how to
DIY your own lumbar pillow [24] using an inexpensive table runner.
Farmhouse Ikea Dining Table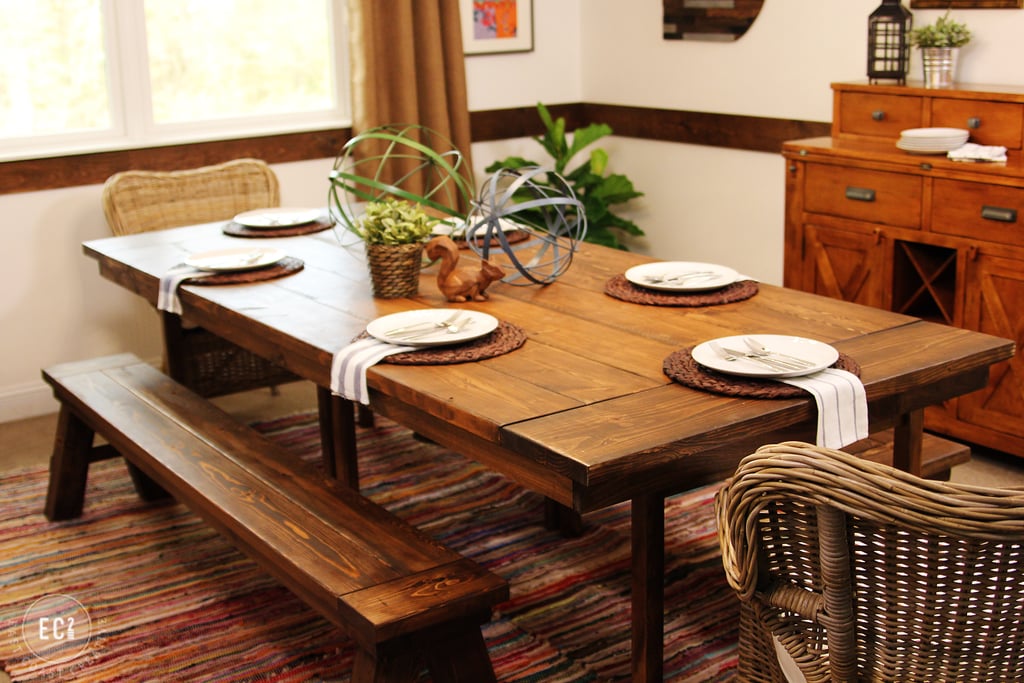 A large, solid wood dining table is just what you need to bring the family together and make some memories. While traditional farmhouse tables can be expensive, this table hack [25] is a great, budget-friendly alternative that no one will know is from Ikea!
Woven Shades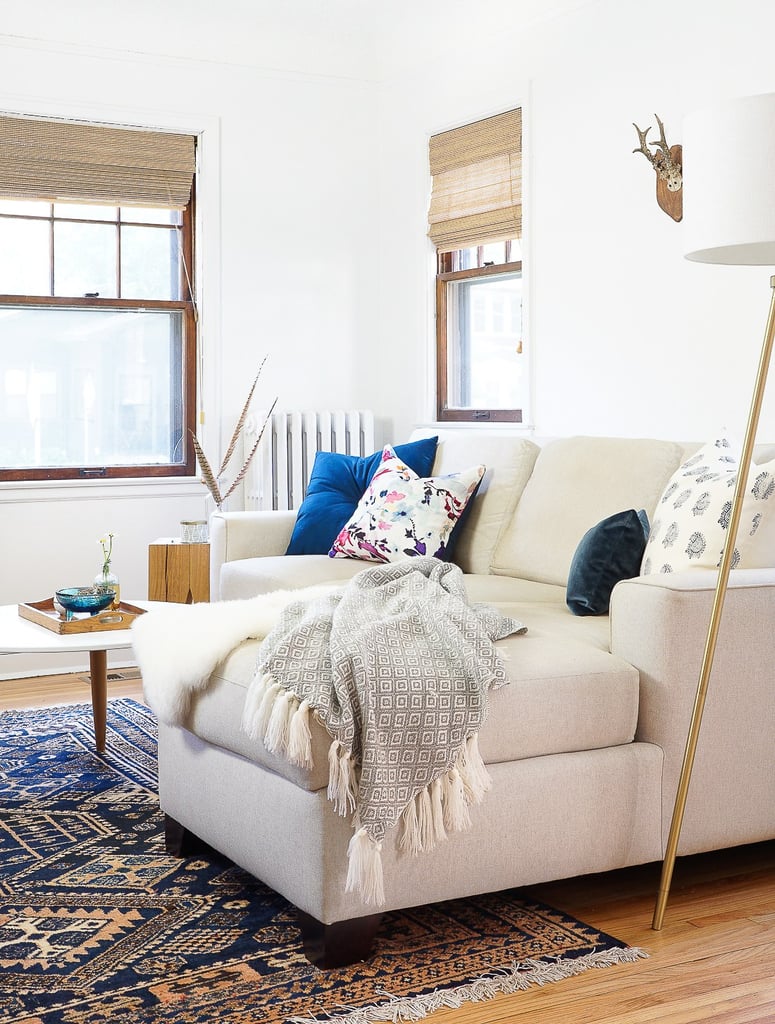 If you've ever gotten a quote for installing custom blinds, you know it can be devastatingly pricey. Instead of paying hundreds of dollars per window, pay around $14 with this tutorial on how to cut down woven window shades to size [26]. The textural look will only add to your home's cozy atmosphere.
Photo Art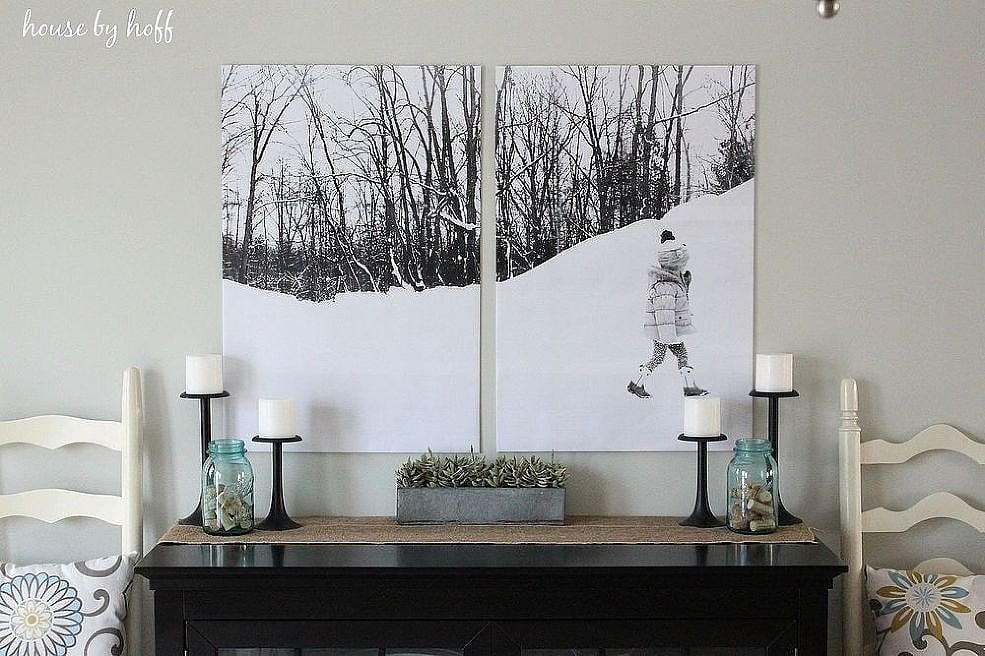 Turn your photos into wall art [27] for less than $10. Who can beat that?
Hairpin Stool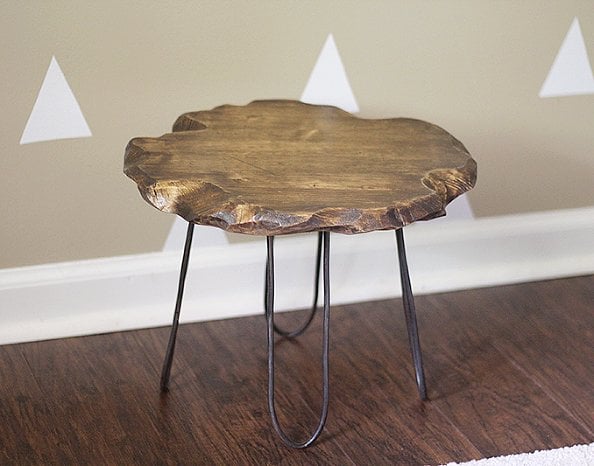 This stylish hairpin stool [28] is actually a $5 DIY [29].
Tile Backsplash Update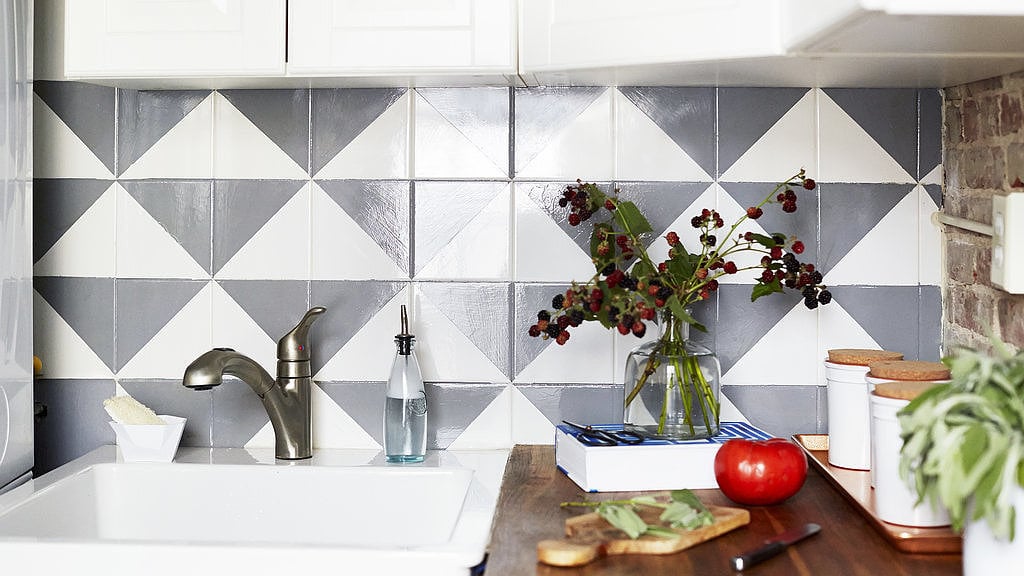 Update a tired tile backsplash with this paint trick [30].
Modern Rustic Ikea Dresser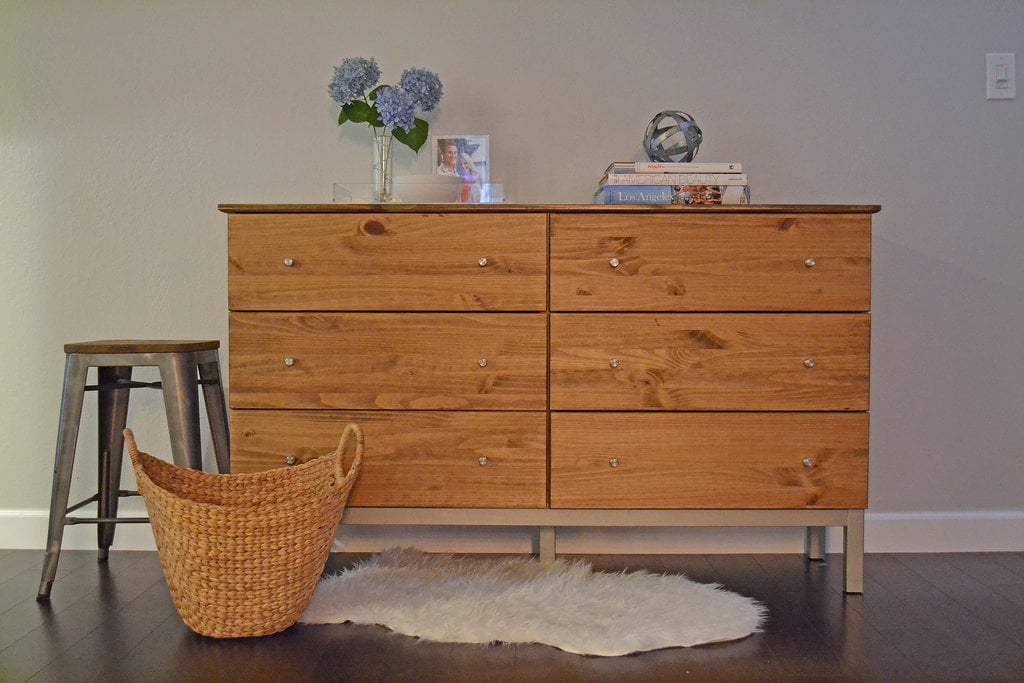 POPSUGAR editor Lauren Turner made a basic Ikea dresser look like her dream Room & Board dresser [31].
Gold Zebra Rug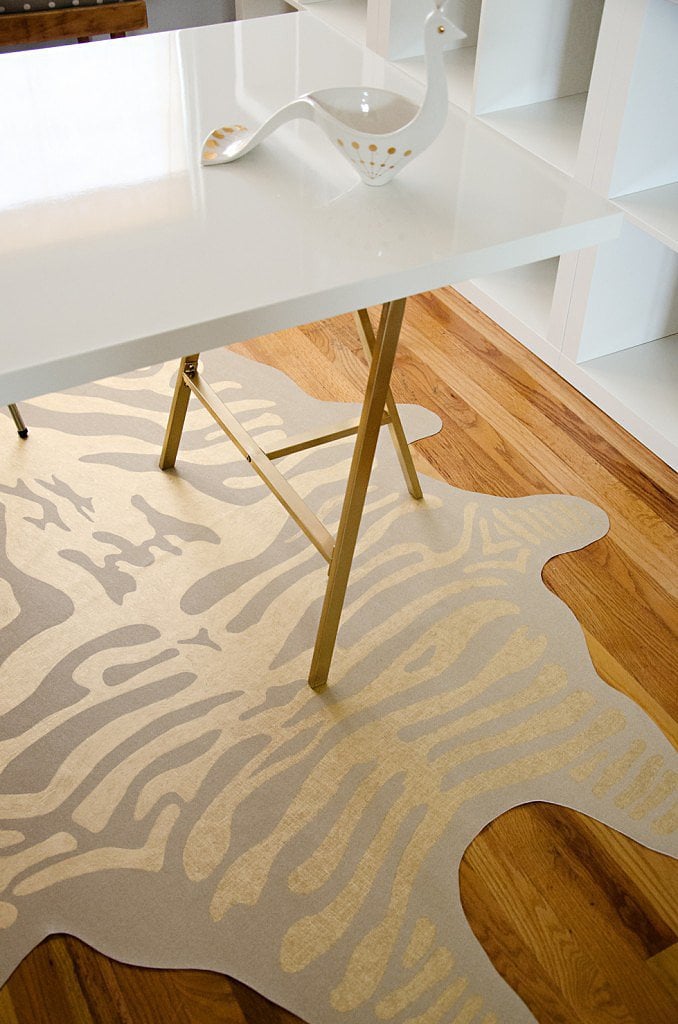 Kraft paper, scissors, vinyl, and gold leaf pens are all it took to make this DIY zebra rug [32]. Color us impressed!
Source: Brittany Makes [33]
Elegant Ikea Dresser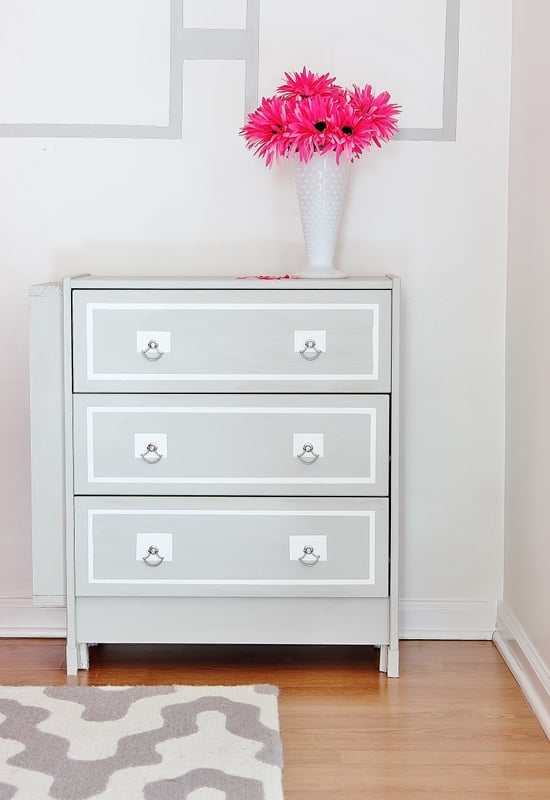 A little paint goes a long way to add a high-end design finish [34] to a basic dresser.
Farmhouse Coffee Table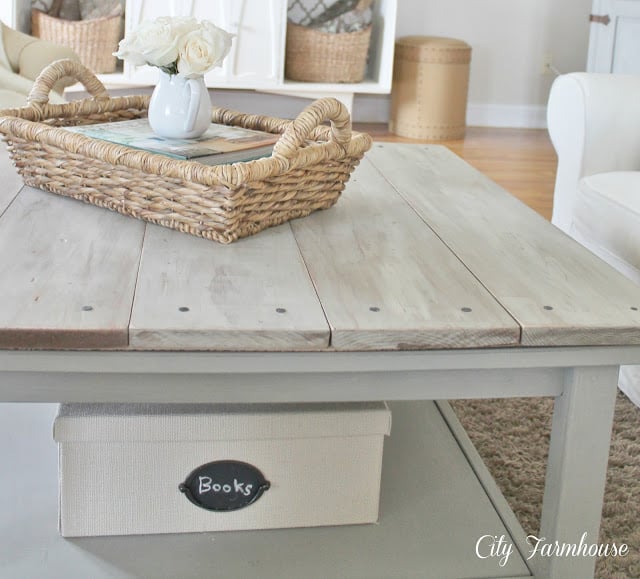 Your Ikea table upgrade doesn't have to skew modern. Turn a boring coffee table into a totally enviable farmhouse table [35] with a few wood boards and some paint!
Graphic Pillows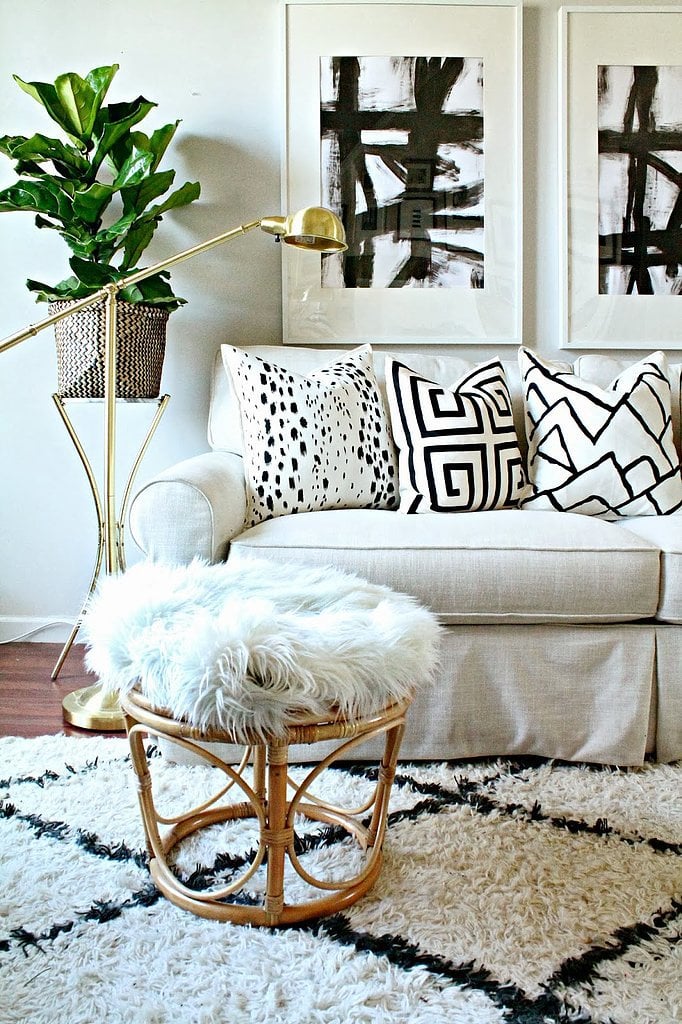 Burlap and Lace gave plain pillow covers a designer look [36] using fabric paint. The total cost? Less than $15!
Source: Burlap and Lace [37]
Vintage-Inspired Letter Board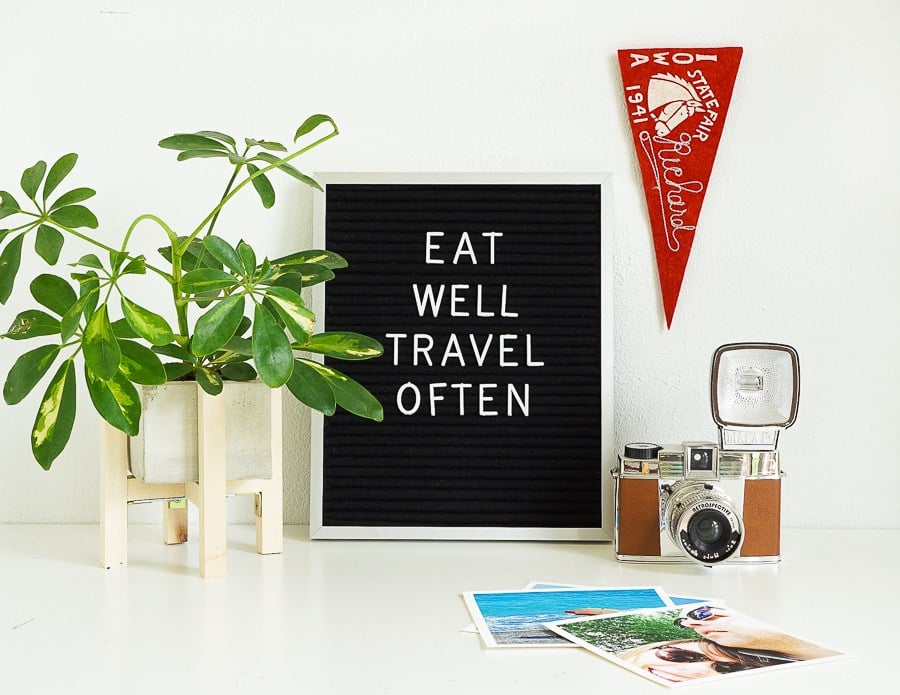 If you follow HGTV Fixer Upper host Joanna Gaines on Instagram, you've probably noticed her love of vintage letter boards [38].
Ottoman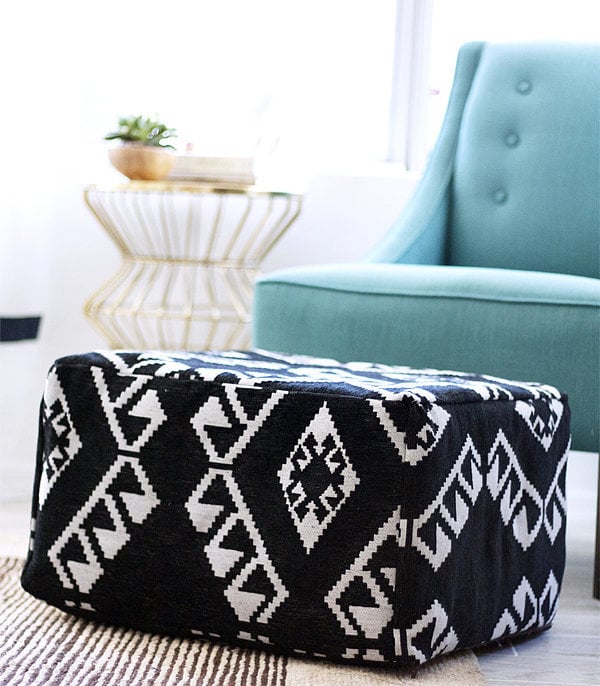 Having a place to kick your feet up is essential during nesting season. This DIY ottoman [39] is actually a clever Ikea hack.
Contemporary Ikea Dresser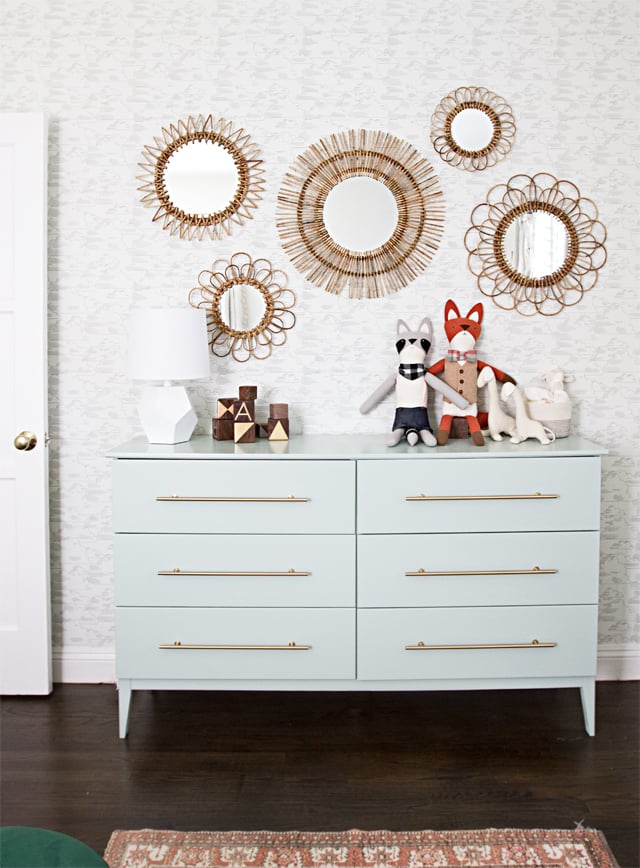 Three surprisingly straight-forward changes [40] transformed a rustic Tarva dresser into a stunning piece of furniture we would expect to pay four digits for.
Bath Mat Wall Hanging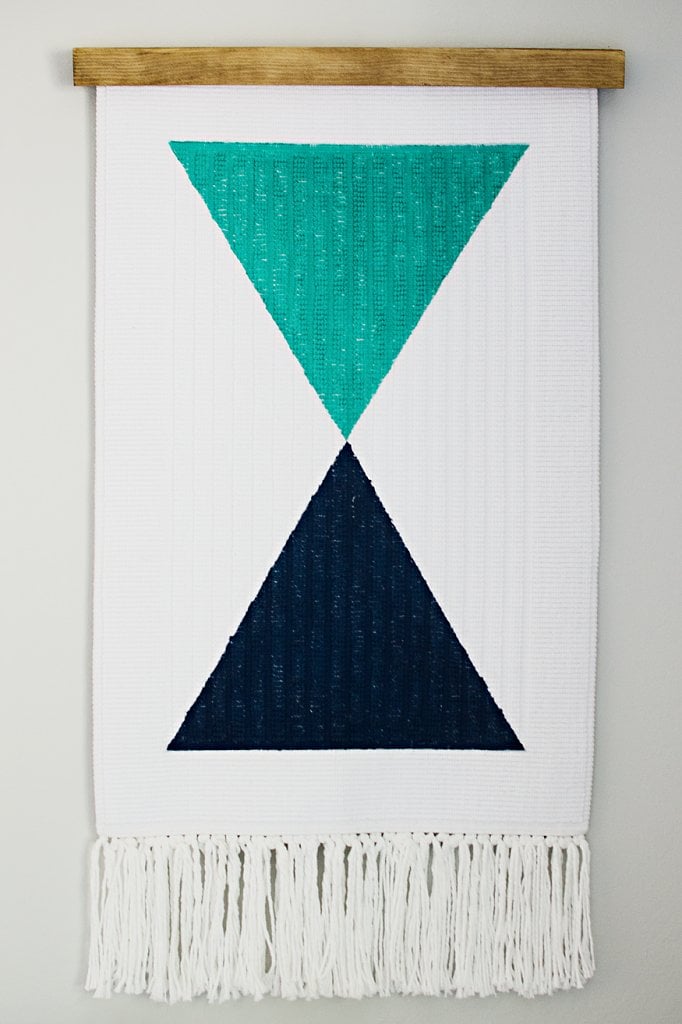 Turning a simple bath mat into a cool wall hanging [41] is actually easier than you'd think.
Faux Marble and Gold Nightstand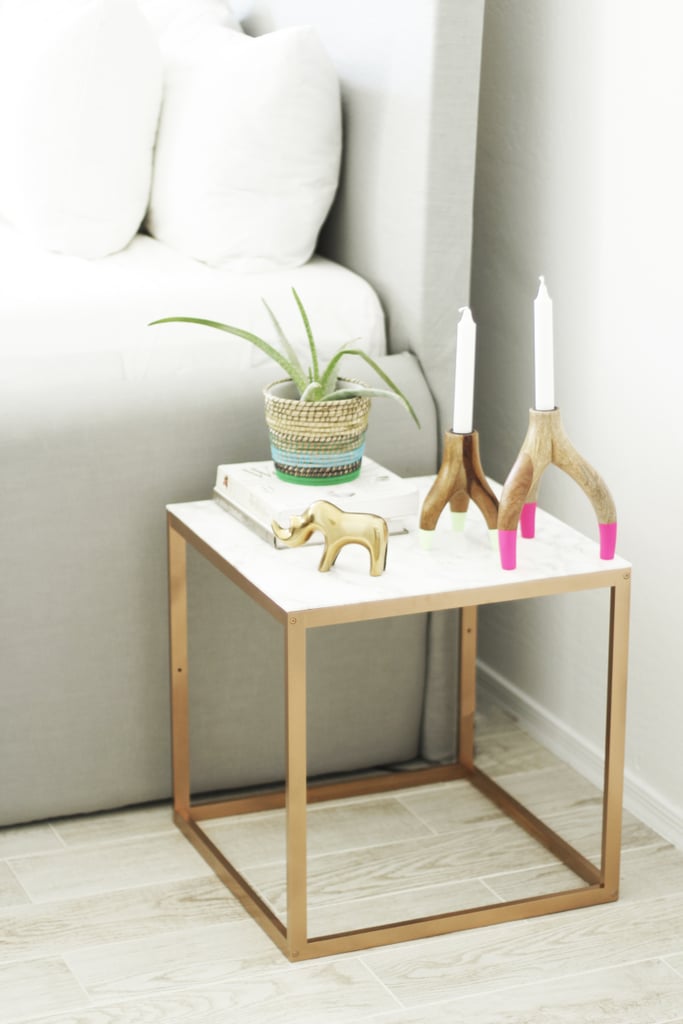 By simply applying a sheet of marble paper to the top of this table and painting the legs gold, this standard Ikea table is turned into an elegant nightstand [42]! You could even use it in your living room as a space-saving accent table.